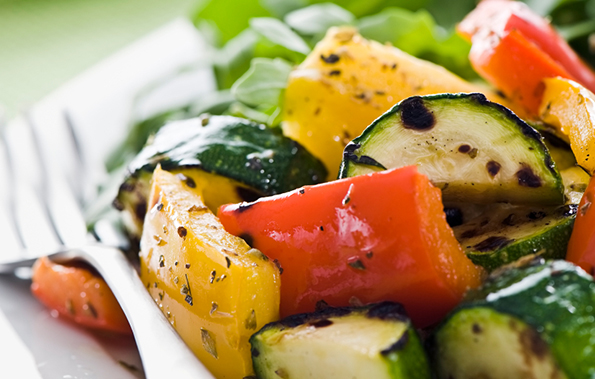 Business travelers, constantly on the road and dependent on restaurants and airports for most of their meals have plenty of options to eat healtheir.
A recent survey by Health Magazine showed that restaurants at 75 percent of the nation's busiest airports offer at least one healthy, vegetable-focused dish. This year's healthiest airport was Baltimore/Washington International Airport. Vegetable and hummus plates, gluten-free quinoa and locally sourced salads helped it earn the top spot.
However, other airports have some bragging rights as well, according to Cooking Light Magazine.
Hartsfield-Jackson Atlanta International Airport (ATL): Atlanta caterer Proof of the Pudding trims the fat and sodium while incorporating the "Super Foods" concept at its "gourmet fresh" kiosks.
Dallas/Fort Worth International (DFW): Au Bon Pain's Chicken Caesar Asiago salad is a favorite (260 calories). Ask for the Light Olive Oil Vinaigrette (110 calories, 10 g fat).
Chicago O'Hare International Airport (ORD): Saladworks makes munching on produce a breeze.
San Francisco International Airport (SFO): At The Plant salads, smoothies, grain dishes, and sandwiches made exclusively from 100 percent organic ingredients grown and raised in the area are available.
For more on wellness and healthy trends, check out the January issue of Smart Meetings Magazine or go to smartmeetings.com.