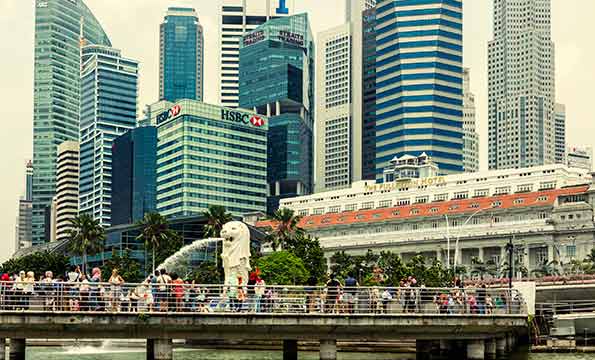 The world's most expensive city is, again, Singapore, according to a report by the Economist Intelligence Unit. The 2015 Worldwide Cost of Living Survey determined the island nation outranks other costly cities, including Paris, Oslo, Zurich and Sydney.
The report weighs the cost of products and services such as food, clothing and transportation. The city's transportation costs are nearly three times higher than New York City's. Car owners end up paying more than double the vehicle's market value after excise and registration fees Singapore, along with Seoul, is also the most expensive place to buy clothes.
Home prices have also risen due to an increase in wealth and an influx of foreigners. Singapore is the Asian hub for a number of global companies. Its private banking industry continues to expand and draw high-earning talent. As a result, the cost of living has surged in recent years.
Lowered euro exchange rates have kept Zurich and Geneva from becoming more costly. And deflation of the Japanese yen has also pulled Tokyo and Osaka down, according to the report.
The Top 10
Singapore

Paris, France

Oslo, Norway

Zurich, Switzerland

Sydney, Australia

Melbourne, Australia

Geneva, Switzerland

Copenhagen, Denmark

Hong Kong

Seoul, South Korea