Why not take your next group to a beautiful country where the whiskey flows just as freely as the wind beneath your kilt. Despite its size, Scotland has something for every group—from golf to seaside huts, cozy cottages, castles, culture and untamed wilderness.  Here is a guide to some hot spots in Scotland and some can't-miss activities for groups.
📍 Smart Fact: The national animal of Scotland is the unicorn.
Lowlands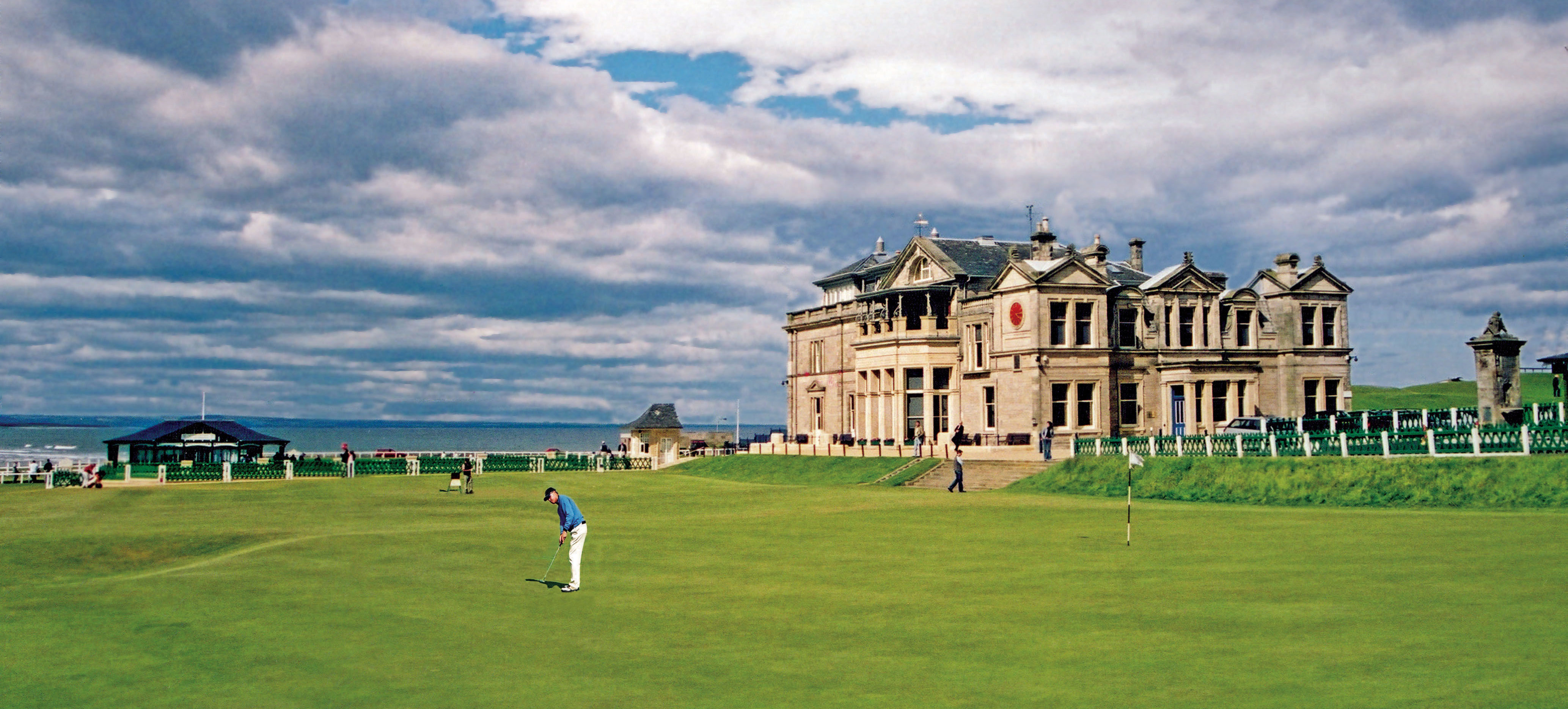 Starting at the bottom (of the country) the lowlands lie on the border of Scotland and England and encompass Scotland's two biggest, most popular business hubs: Glasgow and Edinburgh. Both cities have much to offer planners for meetings or incentive trips but are just two of the many cities and towns that make up the lowlands.
Venturing out from the bigger cities you can find the "borders," dotted with quaint villages, working farms and lovely seaside towns. One of these towns in particular, St. Andrews, is a big draw for business travelers for one very specific reason: golf. Below is an unpacking of these three cities and the must-see sights that make them the popular tourist destinations that they are.
More: New Strategies for Advocating for International Travel
Edinburgh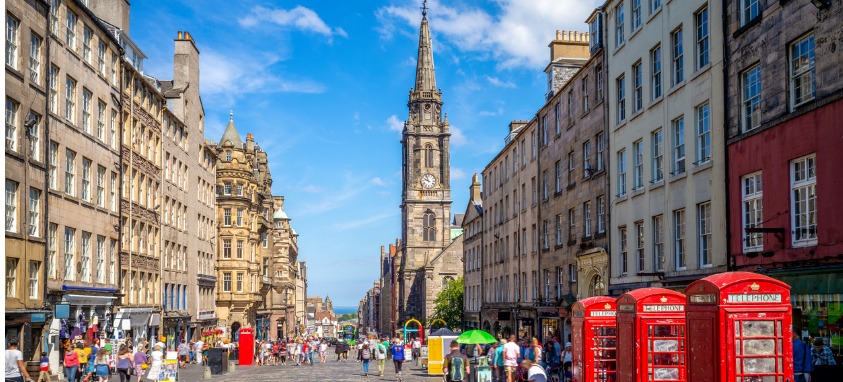 Scotland's capital is home to castles, gardens and thousands of years of history. Edinburgh is situated in southern Scotland, a stone's throw from the North Sea. The city is defined by cobble-stone streets, stone buildings and deep cultural roots balanced by modern innovation and progress. Filled with old world charm, perhaps one of the most unexpected things about Edinburgh is the innovation that pulses through the city, evident in everything from sustainability efforts to international business presences and an active representation of the arts (Fringe Festival anyone?).
A trip to the country would almost seem incomplete without a stay in Edinburgh—the most famous city in Scotland. Book iconic accommodations at The Balmoral Edinburgh, a hotel that claims it is "a symbol of its city" and lies next to the historic downtown Waverly train station. With 187 rooms and suites that will make your attendees feel like Scottish royalty and multiple event spaces that can hold up to 450 guests, all your meeting needs will be met. As it is literally in the heart of the city, guests are just a short walk away from pubs, restaurants, museums and Edinburgh castle.
For a perhaps less iconic, but more practical option for those with larger groups, Leonardo Royal Hotel Edinburgh Haymarket is just a five-minute walk from the Edinburgh International Convention Centre. For accommodations a little farther afield, Dalmahoy Hotel and Country Club has 215 rooms, 12,376 sq. ft. of flexible meeting space and lies on 1,000 acres of land 20 minutes from the city center.
Glasgow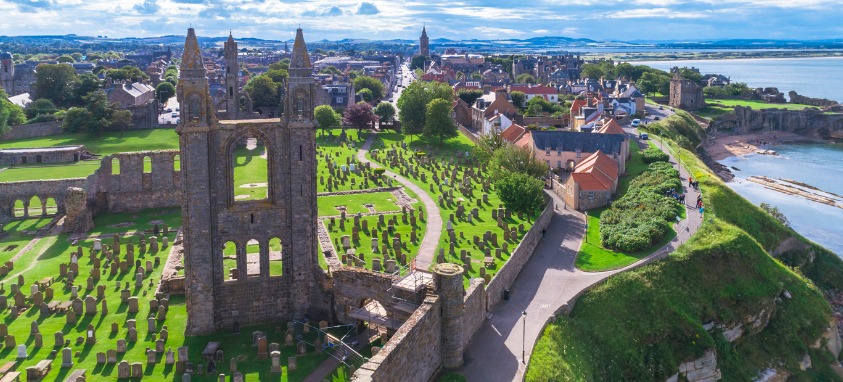 The biggest city in Scotland, Glasgow is best described as Edinburgh's cool younger sibling. With the biggest convention center in the country, Glasgow is a practical choice for larger meetings, conventions and trade shows. The Scottish Event Campus (SEC) encompasses the SEC Hydro arena, the SEC Center which boasts more than 200,000 sq. ft. of meeting space and event halls,  and the SEC Armadillo, a bespoke architectural building that hosts smaller groups with more than 30,000 sq. ft of meeting space. The SEC is an example of the modernization and innovation that Glasgow is known for.
Whether you decide to check out the city center's mural trail, pop by Kelingrove Art Gallery and Museum or catch a glimpse of some of Europe's finest Victorian architecture in George square, there is plenty to see downtown. There is also plenty to hear. Glasgow is a UNESCO city of music and everything from piping bands to rock to opera make the city the iconic music hub it is today. For a top-notch stay in Glasgow, head to one of the 94 rooms in Kimpton Blythswood Square Hotel or stay in the iconic Glasgow Central Hotel, adjacent to Glasgow Central Station at Glasgow Central Hotel.
St. Andrews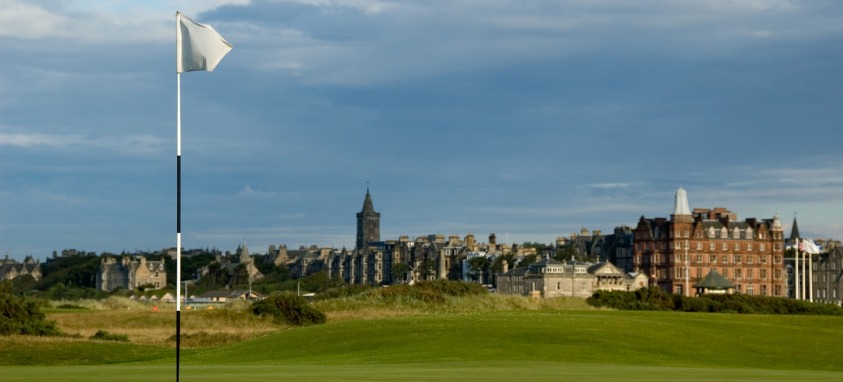 St. Andrews is a town with two things: a university—Scotland's oldest university, in fact, and (the reason why tourists flock there every year) the Old Course. The Old Course is the world's oldest golf course and host to many golf tournaments throughout the year. The prestigious and historic green is as beautiful as the coast that it borders and the town that it is in. A trip to St. Andrews would be heaven for any golf enthusiast, and those who are less interested in golf will still love the beaches, castle ruins and sunshine (which is not easy to come by, and therefore all the more appreciated in Scotland).
Just an hour's train ride or a 90-minute drive from Edinburgh over the famous Firth of Fourth, home to the Fourth Bridge, St. Andrews is very accessible to groups. Filled with boutique hotels that would be perfect for incentive trips, the town also boasts two large hotels to accommodate larger groups; The Old Course Hotel St. Andrews and Fairmont St. Andrews. These properties are both situated on golf courses, with the Old Course Hotel overlooking the famous—you guessed it—Old Course. As St. Andrews is a small town and space is limited, you might prefer to head east and stay at luxurious Gleneagles. Its 232 rooms and suites are situated in a manor-esque building surrounded by what the property describes as 'a glorious playground' of golf courses, gardens and much more. The property hosted the 2005 G8 summit and is well-known around the world for its prestige.
Getting there: Glasgow and Edinburgh both have international airports with routes from just about anywhere in the world. From the airport, train and bus systems around the country are very well developed, however (seeing as the country is quite small) cars or buses are perfect for day-trips into the highlands or for getting to your castle getaways.
Highlands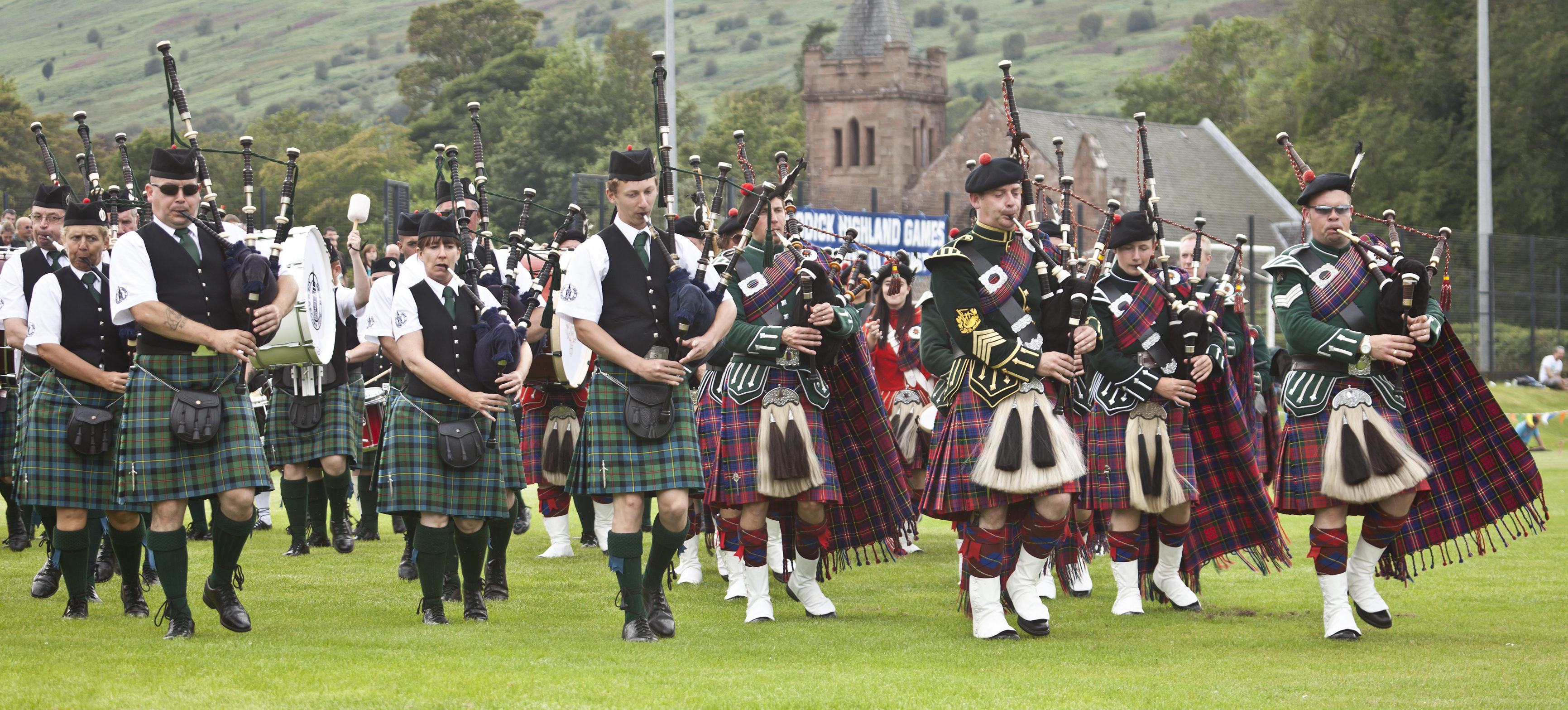 The Highlands are the real heart of Scotland. Rugged yet majestic, a trip to the highlands could include everything from hunting to shearing sheep to cups of tea by an old fireplace, and any of the above activities would be an apt depiction of traditional Scottish life. Here are some smart  activities for groups in the highlands.
Whiskey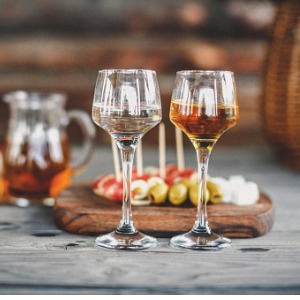 Take your attendees up into the highlands and follow Scotland's famous whiskey trail. More than 40 famous distilleries are nestled in the moors that define the area. The oldest and perhaps most famous distillery in this area is Glenturret, where Famous Grouse is made, but the area is full of well-known names such as Cardhu, Dalwhinnie, Highland Park and Macallan.
Smart tip: take the back roads from distillery to distillery and you might just happen upon a field of highland cows, an old wool mill or a grouse shooting forest.
Wilderness
The Scottish highlands have long been an oasis for outdoorsy folk on the British isles. The moody weather and beautifully rough and rugged terrain lend perfectly to mountaineering and hill walking. A hub for outdoor adventures in Scotland is the Cairngorms, a mountain range and national park known for hiking, skiing and climbing. Aviemore, a small town located in the northern part of the park is the perfect base for exploring the Cairngorms.
Not only is Aviemore a beautiful, secluded town that accurately represents the highlands, it also boasts the 'largest residential conference center in Scotland' with 455 rooms and ample event space. So your guests can go from meetings to hikes in the highlands to a whiskey tasting and be back in time for a supper of haggis, neeps (rutabaga) and tatties (potatoes). Just make sure to buy some famous Scottish woolen jumpers to stay cozy on those windy walks.
Castles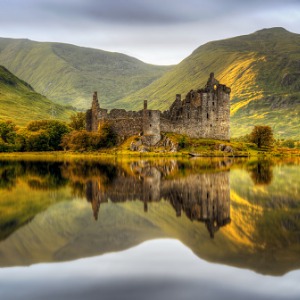 After a few drams of whiskey and a brisk walk over the moors, your guests will want nothing more than a good night's sleep. What better place to rest your head than in an old castle? Scotland is full of castles, from historic ruins to those still used as family homes, to others that have been turned into hotels and event spaces.
Nestled along a river just south of the Cairngorms lies Fonab Castle Hotel and Spa. With 42 bedrooms and suites, this renovated castle brings contemporary efficiency and comfort to Victorian charm.
Some more options to live like a king during your trip to Scotland include a stay at Knock Castle, just a short drive from major cities in the Lowlands, or Achnagairn Estate for adventures further north. Many of these properties offer various activities, such as clay-pigeon shooting, horse riding, helicopter rides and gala dinners followed by traditional ceilidh dancing.
Things to Eat:
Haggis (just don't ask what it is…)

Scotch eggs; ideally halfway through a football match with a pint of lager

Full Scottish breakfast

Try some gin. Scotland is known for scotch but don't overlook their gin distilleries. Gin production is said to be rivaling scotch production in Scotland.

Sticky toffee pudding

Fish and chips—Make sure to say 'yes' when asked if you want salt and vinegar

Tea and biscuits. Some say Yorkshire Gold and dark chocolate Digestives but some prefer Jaffa Cakes or Hob-Nobs; best just try them all.