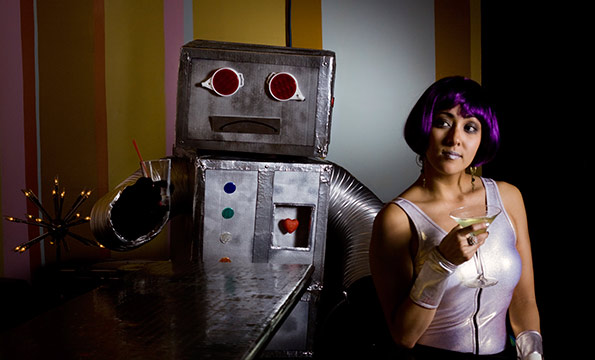 Cruise passengers who sidle up to the Bionic Bar on the new Anthem of the Seas ship can get a drink—but not a lot of sympathy—from the bartenders. This is because the barkeeps are robots.
Customers at the futuristic bar place their orders on a computer tablet, choosing from classic cocktails, as well as customized drinks created from a list of 30 different spirits and 21 types of mixers. They can dictate whether they prefer their beverage to be stirred, shaken, muddled or strained. After swiping their room keycard, a robot prepares the drink and places it on the bar, garnishes and all.
The Makr Shakr, which was invented by an MIT professor, can mix up to 120 drinks per hour. Although customers reportedly get a kick out of watching them work, they are not making human bartenders obsolete. Live barkeeps can be found elsewhere on the ship.