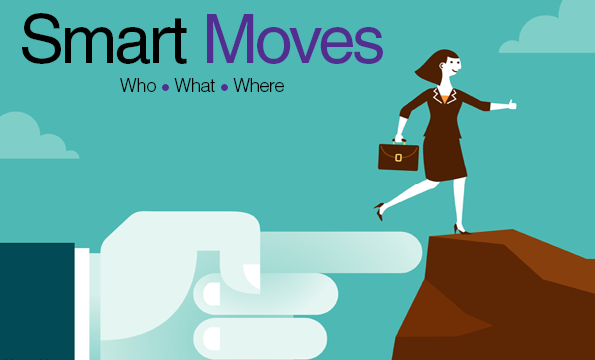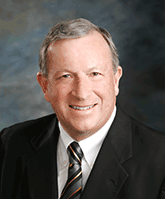 Steve Yoder, General Sales Manager of the Amway Grand Plaza Hotel, Retires
Steve Yoder, who in 1980 was the first hire at the Amway Grand Plaza Hotel in Grand Rapids, Michigan, is retiring as general sales manager, effective April 30. He will remain a part time hotel employee, perusing new business development.
Chris Schroeder, who previously served as director of convention services, will step into the general sales manager role. Schroeder has been employed at the Amway Grand Plaza for over 15 years. The hotel is connected to a world-class convention center in the heart of the city.
---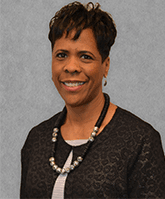 PCMA Hires Arlis Whalum as Chief Financial Officer
The Professional Convention Management Association (PCMA) has hired Arlis Whalum, CPA as chief financial officer. Whalum has 17 years of financial and operational experience. Most recently, Whalum was director of finance at the American Planning Association, a national membership association for community planners. She holds an MBA with a concentration in not-for-profit management, and is a certified public accountant.
"Arlis is a tremendous addition to the PCMA executive team," says Deborah Sexton, president and CEO. "She has a proven track record with talents spanning from financial management to organizational efficiencies and process improvements."
---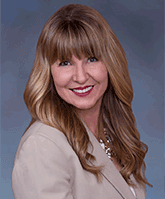 Bergos Named Director of Sales and Marketing at Hotel Irvine
Heidi Bergos, former director of sales and marketing for Laguna Cliffs Resort & Spa, has been named director of sales and marketing at Hotel Irvine, a recently reopened and renovated 536-room hotel in Orange County, California.
Bergos has nearly 25 years of experience in the hotel industry, working previously at The Charles Hotel and Le Meriden Cambridge, both in Cambridge, Mass., and Stonebridge Companies in Englewood, Colo. In addition, she was a director of sales and marketing for Starwood Hotels, working with such brands as Westin and Sheraton.
"Heidi is a seasoned hospitality and travel industry professional, and we are thrilled to have her join our team," says Hotel Irving general manager J.D. Shafer. "She has a stellar track record in hotel sales and marketing, and will be a key addition to our staff."
---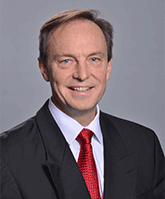 The Walt Disney World Swan and Dolphin Hotel Appoints Michael Duve Group Sales Account Director
The Walt Disney World Swan and Dolphin Hotel in Lake Buena Vista, Florida, has appointed Michael Duve group sales account director. Duve will be responsible for the supervision of West Coast corporate and association accounts, and association accounts in Florida.
Duve has nearly 20 years of group sales experience, previously working with The Ritz Carlton, JW Marriott and Marriott. He is a graduate of Kirchenpauer Gymnasium in Hamburg, Germany, and holds a Hospitality Management Diploma from the American Hotel and Motel Lodging Association's Educational Institute.
---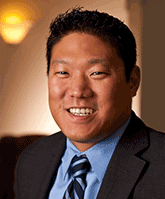 Richard Oh Named Regional Director of Sales for Coast Hotels
Coast Hotels has promoted Richard Oh to regional director of sales for the Northwest. Oh, who has more than 11 years of experience in the hospitality industry, has worked with Coast Hotels for the last three years. He will oversee sales for Coast Bellevue Hotel, Coast Gateway Hotel and The Governor, a Coast Hotel.
Oh began his career at the Holiday Inn Seattle Center. He has worked at Hotel Concepts, Inc. properties, the Warwick Seattle Hotel and most recently, as the director of sales at The Roosevelt Hotel.
"We're thrilled to have Richard on the Coast Hotels' sales team because he is experienced, hardworking and goal-driven. Oh shares Coast Hotels' growth vision and standards of excellence," says Doug Rigoni, executive vice president and chief operating officer of Coast Hotels.
---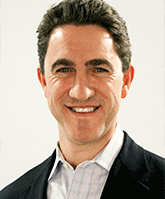 Daniel Boockvar Joins Board of NYC & Company
Daniel Boockvar, CEO of New York Cruise Lines, has been elected to the Board of Directors of NYC & Company, the official destination marketing organization for the City of New York. New York Cruise Lines operates Circle Line Sightseeing Cruises, World Yacht Dining Cruises and North River Lobster Company. Boockvar, elected to a two-year term, joins 18 additional new board members.
"We are very pleased to have Danny join the Board of NYC & Company— he is a lifelong New Yorker and a true business and civic leader. We know his knowledge, network and passion for New York City will make him a valued partner as we continue to develop initiatives to attract more visitors to the city and embark on our ambitious road to 67 million visitors by 2021," said Emily Rafferty, chair of NYC & Company's board of directors and president of the Metropolitan Museum.
---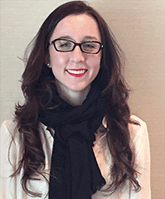 Meaghan Fay Appointed Catering Sales Manager at Andover Inn
Meaghan Fay was named catering sales manager at the Andover Inn in Andover, Mass. The 30-room inn is managed by Waterford Hotel Group, a national hotel and convention center management firm.
Fay has six years of hospitality experience; most recently at The Ritz-Carlton, Boston Common in Boston. She has also worked at the Boston Marriott Cambridge Hotel in Cambridge and the Boston Marriott Long Wharf Hotel in Boston.
---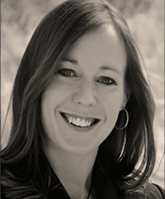 The Ritz-Carlton, Bachelor Gulch Appoints Karen Crawford Director of Sales
The Ritz-Carlton, Bachelor Gulch in Beaver Creek, Colorado, has named Karen Crawford director of sales of the newly-renovated, luxury mountain resort. Crawford, who has a decade of events experience, most recently worked for Rocky Mountain Connections, where she won Sales Manager of the Year.
"Karen's strong relationships and depth of knowledge of the Vail Valley will undoubtedly be an invaluable benefit to our sales and marketing team and to our resort," says Stephanie Leavitt, director of sales and marketing at The Ritz-Carlton, Bachelor Gulch.
---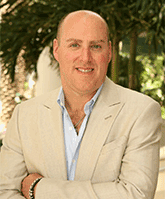 Montage Hotels & Resorts Names Craig Schoninger as Director of Sales and Marketing
Montage Hotels & Resorts has named Craig Schoninger director of sales and marketing at The Inn at Palmetto Bluff, a Montage Resort, in Bluffton, South Carolina. With more than a decade of experience in the hospitality industry, Schoninger most recently worked for The Ritz-Carlton Hotel Company, overseeing properties in South Beach, Palm Beach and Amelia Island. He studied hotel, restaurant and travel administration at Georgia State University.
---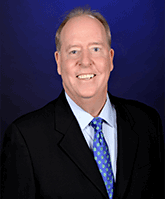 Montage Hotels & Resorts Names James Palank as Director of Sales and Marketing
Montage Hotels & Resorts has names James Palank director of sales and marketing at Montage Kapalua Bay on Maui in Hawaii. He has more than 20 years of experience in hospitality sales and marketing. He previously worked with Starwood Hotels & Resorts; most recently as director of sales and marketing for both The Westin Maui Resort and Spa and The Westin Ka'anapali Ocean Resort Villas within The Ka'anapali Resort. Previously, Palank was director of sales and marketing with The Royal Hawaiian Hotel.