The year started off with a powerful push as PCMA Convening Leaders 2020 gathered 5,300 people—4,450 of them at Moscone Center in San Francisco and the rest through a live feed—for education, inspiration, connection—and a concert.
PCMA CEO and President Sherrif Karamat called the profession of gathering people for the purposes of research, doing business and making decisions "a powerful meta-industry." His plan for the PCMA movement is to create an open platform through his organization's Business Events Analytics/Metrics (BEAM), created last year to provide market intelligence and data analytics for the business events industry, and PCMA Insights, which will help train partners around the world.
"We need to create new value to connect people in today's world," he said.
To that end, Karamat announced a series of partnerships with international organizations looking to leverage group business to diversity and strengthen their economies, including Abu Dhabi Convention & Exhibition Bureau and Business Events Sarawak. Another PCMA partnership with Corporate Event Marketing Association will expand the reach of both organizations.
And a joint effort with Destinations International will produced an expanded Destination Showcase in Washington D.C., in February.
On the PCMA Foundation front, chair Carol McGury announced that, as a tribute to the late Roy. B. Evans, a revered former PCMA president, student memberships in PCMA will now be free. She also said incoming chair Valerie Sumner will lead research on Return on Experience that could benefit all members. Over the last 25 years, the Foundation has raised almost $3 million for research and scholarships.
Constant Improvement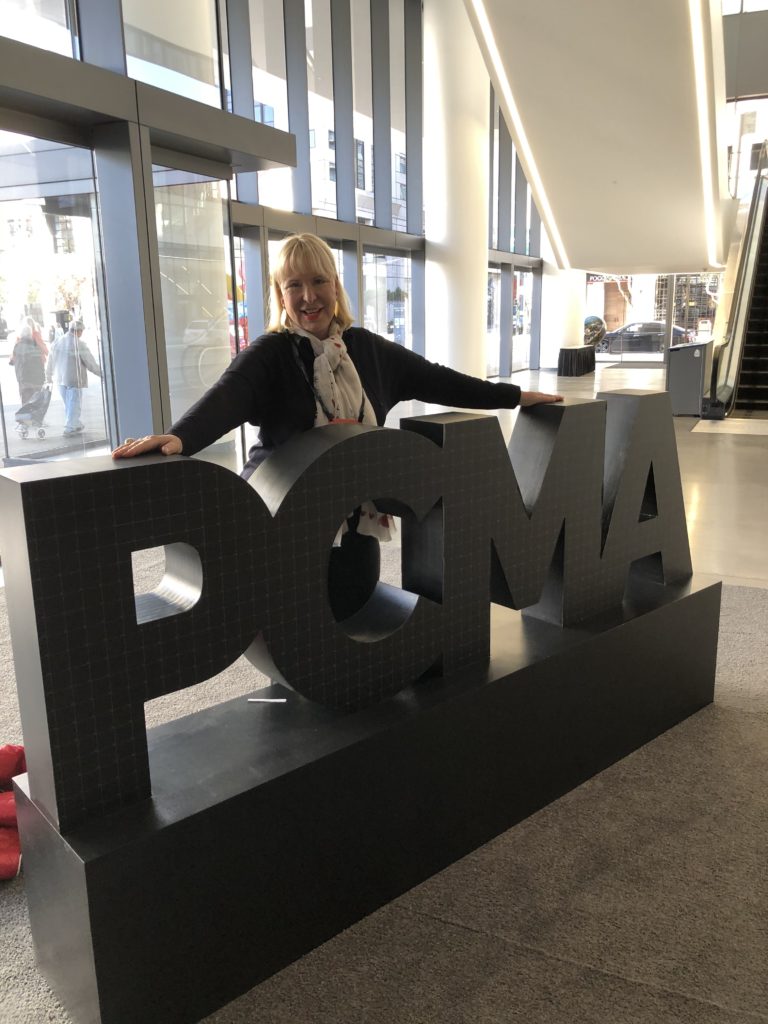 The emphasis on continuing education was evident in the conference's rich schedule, which included sessions on "Harnessing Emotion as a Leader" and "Navigating Your Diverse Workplace" right alongside "The power of Social Impact and Sustainability."
Simon Sinek, the opening keynote speaker, author of Start with Why and rock star TED Talk presenter, embodied that quest for improvement with his presentation: "The Infinite Game."
He explained the difference between a finite game and an infinite game this way: You can't win an infinite game. There is no set endpoint, the rules and the players are constantly changing, and the only goal is to stay in the game.
"You can't win business; you can only be ahead for now," Sinek said, adding that when leaders try to play the infinite game by the rules of a finite game, they sacrifice collaboration, innovation and trust.
Excelling in the real world requires an understanding of what motivates employees and customers, he said. Start by focusing on "a just cause" that is so meaningful it creates an emotional connection worth sacrificing for. That will allow you to build trusted teams where people feel safe, and everyone can be the best version of themselves.
By the way, Sinek said you will know you have done this well when you no longer feel compelled to check back in at the office while away at a conference.
Meanwhile, how do you ensure you are working toward being the best version of yourself? Study your worthy rivals, he said. Is there someone who makes you incredibly jealous? Look at what they do that you are not as good at yet—and learn from them.
Then Sinek hit the audience with a really tough one. "Prepare for existential flexibility," he said. Just because the "why" of the company is set doesn't mean that its strategy and tactics won't change.
Sinek's own story illustrated his point: His passion for helping people be their best selves at one time required writing books, but now that goal has been better served by doing a video presentation that's been seen by more than 48 million people (yep, his TED Talk has been translated into 48 languages and continues to top best lists) and talking to influential groups, such as meeting professionals.
Sinek had these parting words for meeting professionals wanting to make 2020 their best year yet: "Start the new year by taking better care of each other. Be the leader you wish you had at any level. Help people feel heard. It always bothered me that bookstores have self-help sections, but why aren't there more help each other sections?"
Stay Authentic
"Just be you" was the message the following day, as Endeavor marketing leader Bozoma Saint John shared her experiences leading teams at Apple and Uber. "I have found our authenticity is what connects us, yet most people try to hide their true selves," she said.
This openness extends to her management style and strategic approach. "The data is only as good as the story you tell about it," she said. That is why she suggests using yourself as a litmus test to see if your message resonates. "I have always been an advocate of going with my gut," she said.
Saint John also encouraged listeners to take responsibility for expanding their circle of friends—to include people who look and think differently—to better reflect commonalities.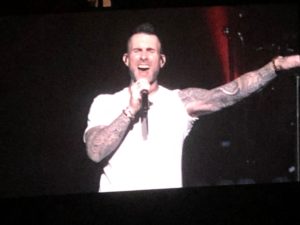 Tuesday Evening Feelings
The final night brought attendees to the new Chase Center for a private concert by Maroon 5, the Los Angeles pop rock powerhouse, where lead vocalist Adam Levine echoed the feelings of many as he belted out the words, "Things just get so crazy, living life gets hard to do…and I never want to leave. Ah, yeah, yeah."