Smart Meeting events are designed to connect planners with suppliers in one convenient, efficient setting for maximum ROI. Besides networking, we typically have speakers, awesome F&B and experiences reflective of the destinations where we're holding our events.
For example, our event on May 10 in New York City was staged on a Hornblower Cruises & Events yacht docked at Pier 40. We utilized all three floors of the boat, including the top level for a cocktail reception that took place while we toured Hudson River out to the Statue of Liberty and back.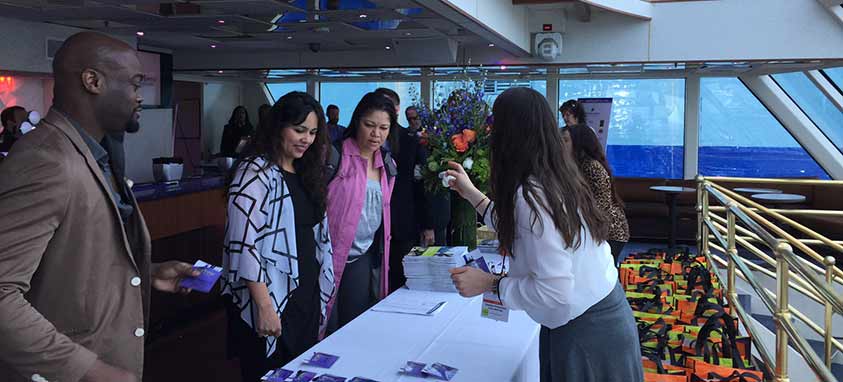 This event was so cool that Cliff Robinson, co-president of Revo, stopped by to say hello and talk about how the sunglasses company works with rock star Bono to support eye screening, eye care and prescription glasses in under-resourced communities. Smart Meetings has an agreement with Revo and Wet Paint Group to distribute free sunglasses during select events, which included NYC.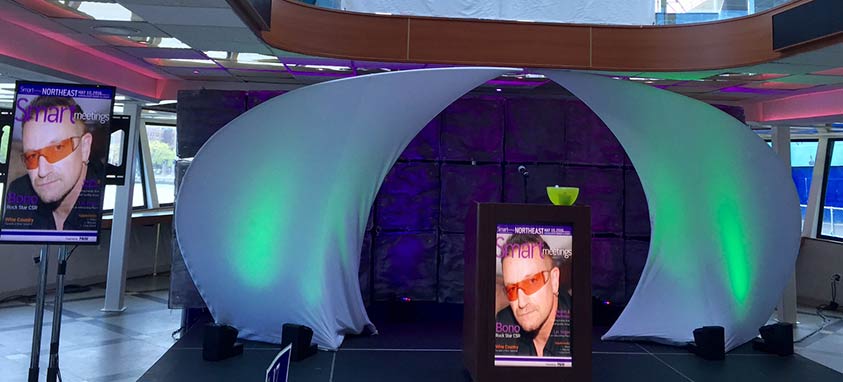 It's very satisfying to see planners finding the exact right venues for their events, and it's even more impressive that the one-on-one appointments often lead to stellar ROI for resorts and destinations. (During the reception, Todd Bertka from the Virginia Beach Convention & Visitors Bureau told me that he landed a conference for 1,000 people and had a few other leads thanks to his appointments earlier in the day.)
Here are a few of the cool things I heard about during the recent Smart Meeting event in New York City: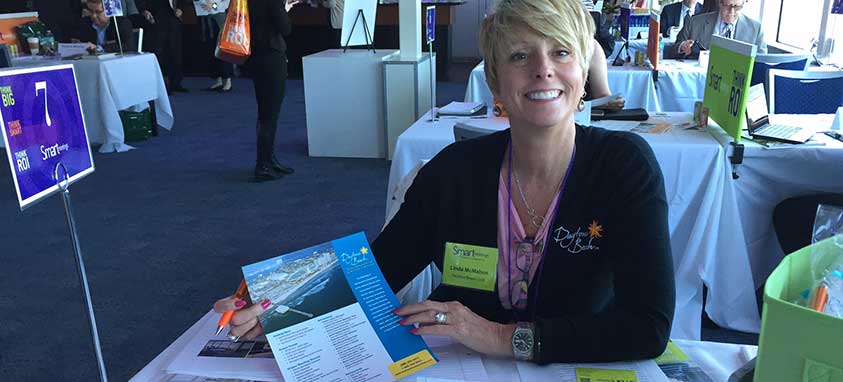 Daytona Beach, Florida, is smoking-hot. According to Linda McMahon, director of group sales for Daytona Beach Area Convention & Visitors Bureau, there's been nearly $2 billion worth of development in the area, including $400 million in upgrades at Daytona International Speedway that expanded event space. The addition of a nearby Marriott Autograph Collection property, One Daytona, gives event planners a great double option. (Can you say offsite team building at the race track?) Of course, attendees will want to enjoy the recently refurbished historic boardwalk and pier.
Loudoun County, Virginia, is getting a lot of attention right now thanks to three key meeting properties: The National Conference Center in Leesburg; Lansdowne Resort in Leesburg; and Salamander Resort & Spa in Middleburg. "You're further away than where you are," says Ann Diamond Hayes, nationals sales manager for Visit Loudoun, which is home to Dulles International Airport. The National Conference Center, former training headquarters for Xerox, completed a major overhaul last year. It offers 917 guest rooms and 265,000 sq. ft. of meeting space. Not to be overlooked, Loudoun has 17 breweries and 45 wineries. It's kind of a suburb of DC due to its proximity, but several country roads away. (See my blog for more on the amazing Salamander.)
Pennsylvania was well represented at our Smart Meeting event. Mohegan Sun Pocono has emerged as a convenient meetings getaway for the Eastern Seaboard. It's two hours from Philadelphia and New York City. The racetrack and casino have been around for a while, but the addition of 230 guest rooms and 20,000 sq. ft. of meeting space two years ago has upped the event ante here. Kelly Connors, sales manager for the Mohegan Sun, says there are plans for a water park.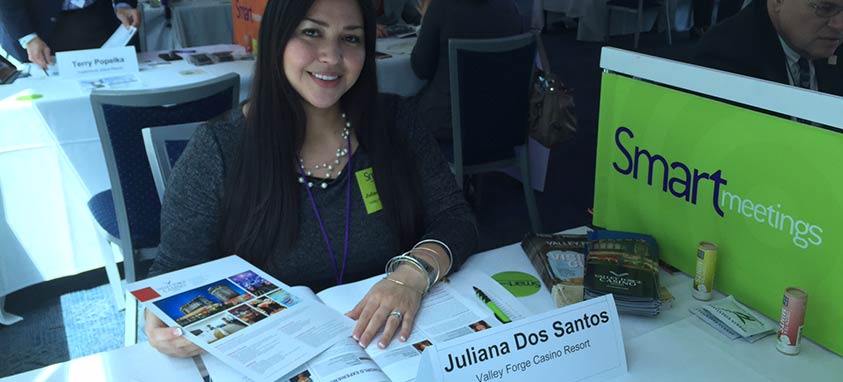 Valley Forge Casino Resort has its own event center, which offers 54,000 sq. ft. of meeting space. Of course, it's popular for trade shows and association conventions, but also hosts concerts. In total, it offers 100,000 sq. ft. of meeting space, plus 485 guest rooms. Juliana Dos Santos, convention and sales manager, told me that the resort's proximity to Philadelphia is a big bonus.
According to Yvonne Dickey, executive meeting specialist for Le Parker Meridien New York, her property features one of the trendiest event venues in the city. Estrela Penthouse features 3,000 sq. ft. of space and eye-popping views of the NYC skyline. Le Parker renovated its 729 guest rooms in 2014. It offers 16,000 sq. ft. of meeting space and two popular restaurants.
The Spa at Norwich Inn is a Connecticut jewel. James Boucher, director of sales, says his property is available for buyout of its 97 guest rooms and 6,500 sq. ft. of meeting space. A member of Historic Hotels of America, the inn dates to 1929. It's located near Mohegan Sun and Foxwood Resort Casino, so after spa treatments, guests have access to a variety of entertainment. This property is a great option for incentive trips.
Kerri Furtado from the Providence Warwick Convention & Visitors Bureau, attended our event to talk about her destination's affordability, walkability and convention complex. Rhode Island Convention Center offers 100,000 sq. ft. of contiguous exhibition space and a 20,000-square-foot ballroom. Adjacent Dunkin' Donuts Center is a 14,000-seat arena. "We have small-town charm in a city," Furtado says.
I really enjoyed meeting with Christe Daddario, who was representing Hard Rock's All-Inclusive Collection. Daddario came to NYC to discuss the AIC Hotel Group of properties, many of which are already under the Hard Rock umbrella. AIC is launching a new luxury brand called Unico, with the first property set to open later this year south of Playa Del Carmen on Mexico's eastern coast.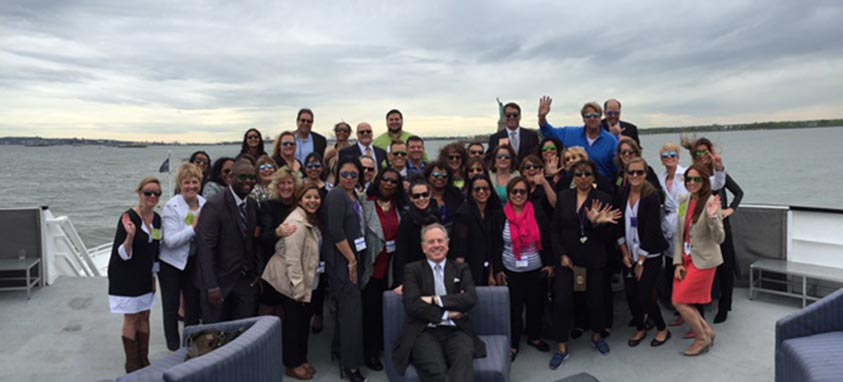 Just as Hard Rock is expanding with a new luxury brand, Smart Meeting events are always trying to explore unchartered waters.