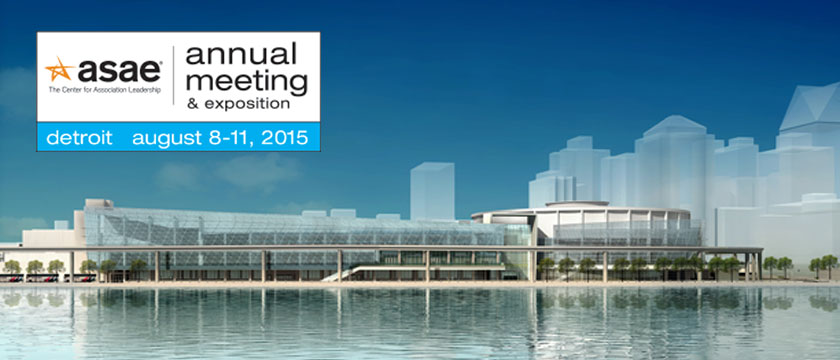 Smart Meetings Reporting Live From ASAE

Detroit is gearing up to welcome thousands of delegates to the Motor City for the American Society of Association Executives' (ASAE) annual meeting and exposition. The event takes places Aug. 8-11 at Cobo Center in downtown Detroit. It is expected to draw more than 5,000 people.
The Smart Meetings team will be there to bring you breaking news and insights from keynotes and education sessions. Check our website for regular updates, and follow our social media postings on Twitter at #ASAE15 and @smartmeetings
Detroit is a music mecca and the birthplace of Motown. Not surprisingly, many of the planned events will feature musical acts. The opening night party will take place at the Henry Ford Museum. It will feature performances from The Contours, Mary Wilson of the Supremes, The Temptations Review featuring Dennis Edwards and The Four Tops. The Classic, a fundraiser for the ASAE Foundation, will take place at the famed Fox Theater on Monday evening. The headline act will be Lionel Richie.
ASAE is presenting a full lineup of educational seminars with leading experts. One highlight will be opening general session speaker Josh Linkner, a business leader, venture capitalist, tech entrepreneur and author who will discuss how to increase creativity and produce results.
Live Updates from ASAE 2015
---
Tweets about #ASAE15 OR #SmartMTGS