Luxurious Touches Made Everyone Feel Special in The Palm Beaches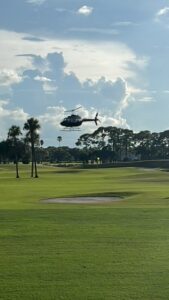 When the CEO arrives on the greens of historic PGA National Resort in Palm Beach, Florida, in a helicopter, dropping a bucket of golf balls to pick the winner of a high-stakes raffle, you know this is going to be a hosted buyer event unlike any other. Smart Meetings Florida Experience elevated the gathering at every turn. That included a gifting experience at registration that allowed all attendees to choose their own swag from a shopping lounge, feathered friends both evenings and a light show that highlighted the fun of the destination care of Go Drone Shows.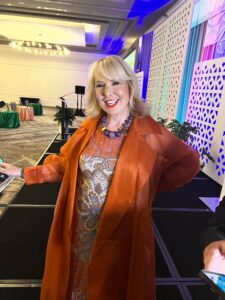 The precise mixture of authentic connections, elevated experiences and innovative ideas is Smart Meetings CEO Marin Bright's recipe for making everyone feel at home when they come together to get business done. As PGA National General Manager Joseph Fisher explained, the completely renovated Palm Beach Gardens retreat offers the best of the past and the possibilities of the future. In addition to six world-class golf courses, a new Venus Williams-designed 40,000-square-foot spa features private salt pools, known for their healing and relaxation qualities.
Read More: Three Days of Delight in Southern Florida
That focus on holistic wellness is fitting in a destination that developed as a healthy retreat around active, outdoor lifestyles. As Kelly Cavers, chief sales officer at Discover The Palm Beaches, explained, the 39 cities on Florida's East Coast offer one-of-a-kind between-the-sessions experiences.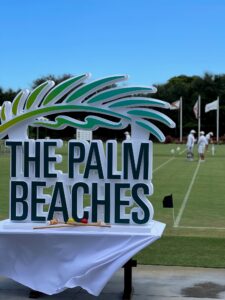 To spotlight the area, team building headed to The National Croquet Center in West Palm Beach for an all-white lunch on the sweeping veranda and a whack at the competitive version of the backyard game many are familiar with. Meaningful connections ensued.
This sophisticated outing built on the friendships developed at the opening reception sponsored by A2 Events on the greens at PGA National the night before. The soiree featured the helicopter CEO drop and drones mentioned in the intro along with hedge swings, a Florida barbecue and electronic-assisted musicians. Surprise and delight followed at every turn with live flamingos (Tom and Jerry, 35-year-old brothers), branded coconuts, a server flash mob dance, sustainable sunglasses from Joycoast, unconditional support from Essential Bodywear and "wine edutainment" from Lady Somm.
A Luxury Mindset
To bring home the message that delivering valued meetings requires understanding your audience, keynote Neen James shared her findings from her Luxury Mindset research. "Luxury is about experiences, not things," she said.
Only by personalizing, offering exclusive activities and sharing your unique compelling message on social media, will you build a brand that people will remember. "Speak the luxury language and make sure everyone feels seen and heard," she advised.
James left the audience with one more piece of advice. Don't forget to pamper the planner. "Elevate daily luxury for yourself," she said. That will make it easier to take care of others.
Travel Normalizing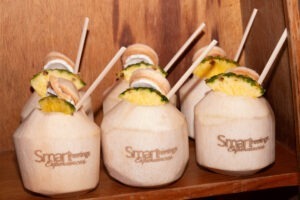 Not everything could be pina coladas and massages. To find out what changing occupancy rates across the country will mean for booking hotels in the future, CoStar Group Director of Hospitality Analytics Daryl Cronk shared insights from the STARreport, the essential measure of the health of the hospitality industry. The bottom line: "Hotels will probably be fine during the next financial downturn, but they will be looking to groups and the power of 'blended trips' to grow." For proof, he pointed to the power of Taylor Swift to draw enormous crowds and fill hotels.
Growth may be more spread out than the initial return after COVID as urban areas are starting to see their share of conventions again. "Travel is normalizing, getting back to patterns from pre-pandemic. We still like our beaches, but we want to go to big cities and see Broadway shows, too," he said. A lot more Americans also traveled overseas over the summer, particularly to Europe, and cruising is back above 2019 levels.
For meeting planners looking to advance their careers, veteran meeting professional Lynn Edwards, CEO of Proper Planning, led an interactive, three-hour seminar that offered best practices for everything from sourcing to contracts. That gave everyone something valuable to take home.