Smart Meetings National Experience at the sunny Eau Palm Beach Resort & Spa, Florida, indulged, educated and inspired meeting professionals to get back to what they do best: surprising and delighting.
Pssst.. Check out all the fun photos from the event here!
Negotiating for the Win-win
From the first moments of the three-day reunion of top meeting planners and their potential hotel and destination partners, the emphasis was on getting what you need to deliver what audiences want.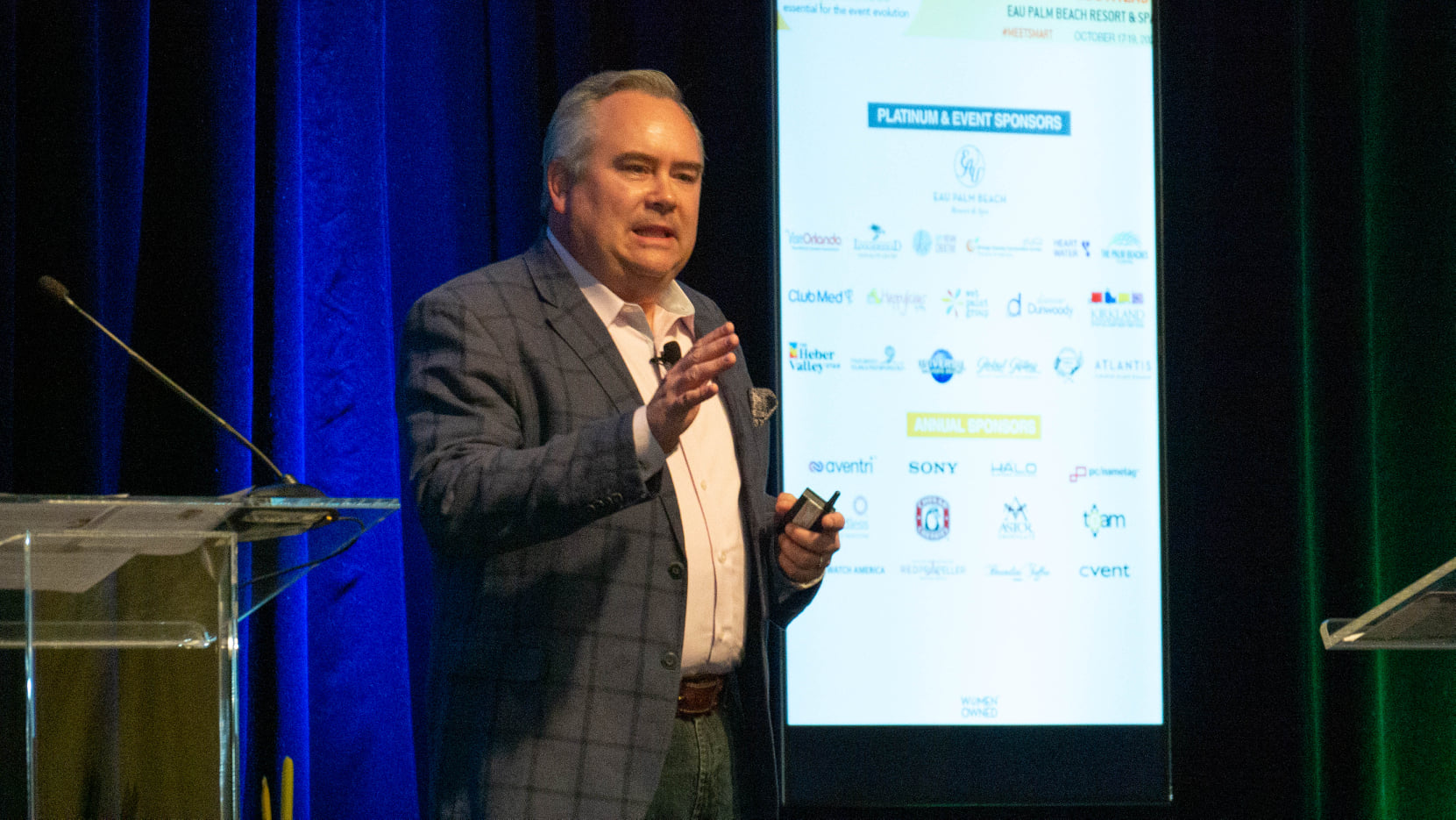 Ryan Dohrn, president of Brain Swell Media, reframed the art of negotiation as a basic skill that can be improved with practice and perspective. "Negotiation is not an act of war, it is an act of discovery," Dohrn explained.
The idea of treating someone the way you would like to be treated doesn't work when the person on the other side of the table or Zoom screen has a different negotiating style—be it ego, emotional or logical, he noted. Instead, he urged planners to research that other person's background to find commonalities with which to build trust—and then listening closely to understand the other person's needs.
It also helps to be honest about your goals and ask for what you need. "Start with the dream and not the budget," he counseled. Give the people you are negotiating with the power to fix your problems by asking open-ended questions such as, "What ideas do you have to accomplish this outcome?"
You have been negotiating since you were born—for what else is a cry to get fed? "Why not take the time to do some intentional practice and get better by developing a negotiation consciousness?" he asked.
Pause, Play, Perfect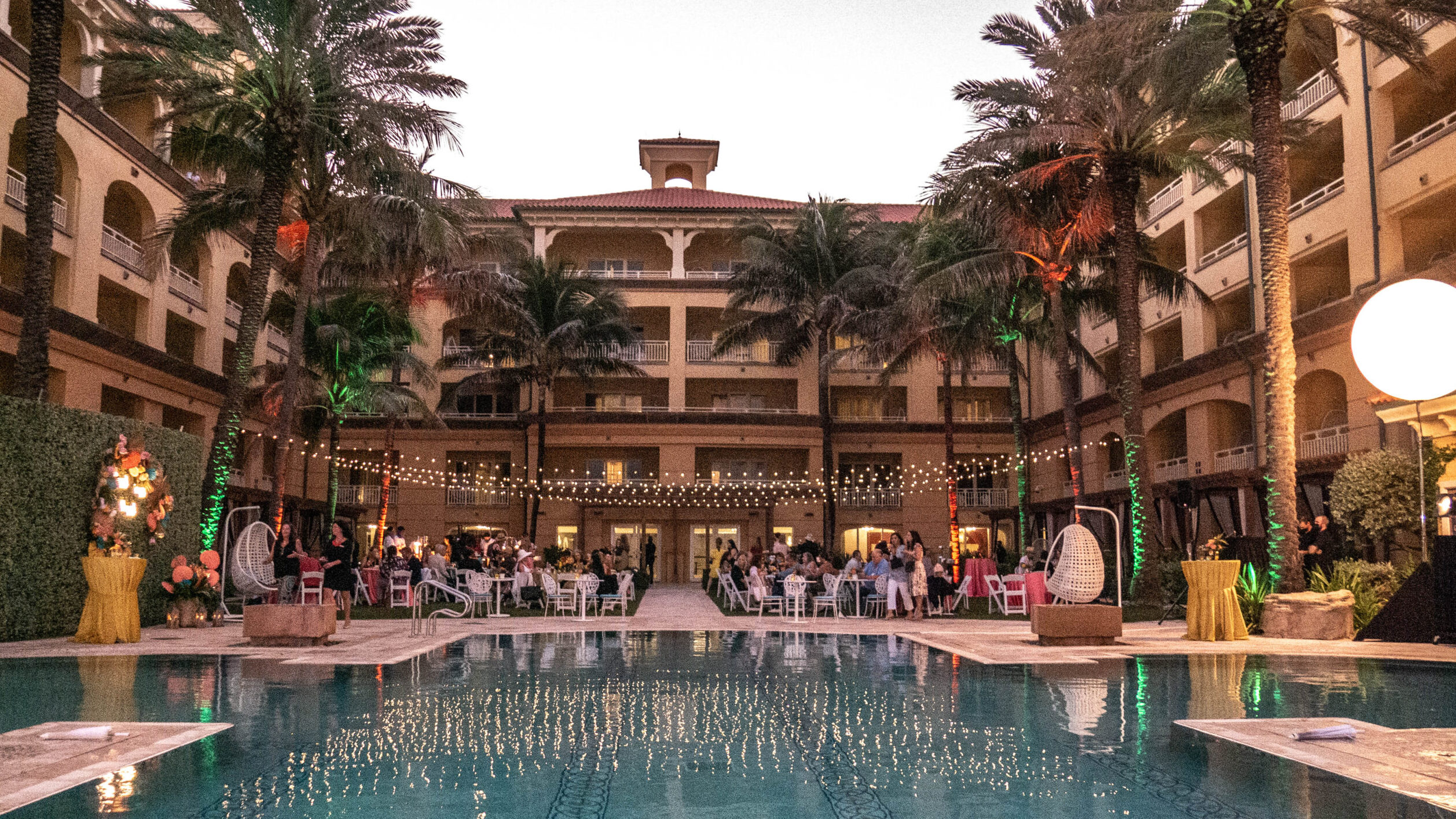 Not all connections happen in the ballroom. Smart Meetings CEO Marin Bright understands that and always provides robust, memorable receptions and team building. Eau Palm Beach and its oceanfront location were the perfect backdrop for the brand of self-indulgence that is more cupcakes and champagne than discipline and wheatgrass shots. The Jonathan Adler-designed interiors channeled luxury with a pop of whimsy. The property is refreshing its dining options and will soon add a coffee shop, ice creamery and Italian restaurant.
The experiences reflected that bright, unexpected vibe. The opening night reception was on the pool deck with personalized hat gifting via Global Gifting and Revo sunglass experiences from Wet Paint Group. The fresh sushi and carving stations were the dinner portion of a surprise synchronized swimming show. Dessert followed, progressive dinner-style, in The Self-Centered Garden of Eau Spa, where a neon-lit drummer and sax player riffed from the reflection pool while guests savored chocolate-covered marshmallow on a stick and chocolate mousse.
The second night, a trip to Grandview Public Market with the team from Discover The Palm Beaches gave guests choices, ranging from soul and Greek food to poke bowls and curry tacos. Performance artist John Bukaty channeled the mood accompanied by DJ Logic and a cadre of dancing meeting profs on the open-air patio in the emerging neighborhood of West Palm Beach.
Extraordinary Teams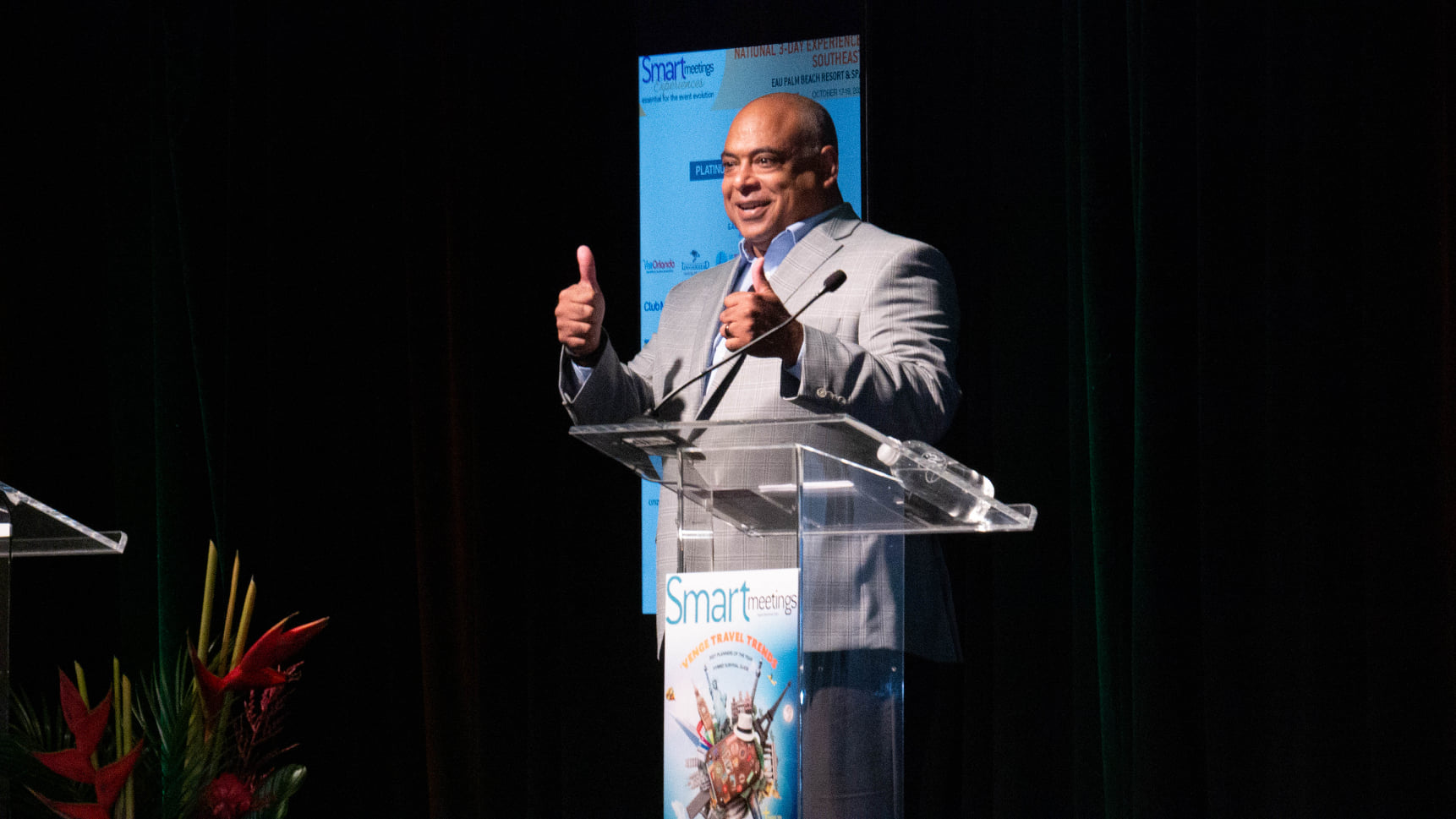 Planning an event is a team effort. Luckily, leadership coach Lee Rubin was on hand to share the "Five Cs" of successful teams.
They are comprised of competitors—people who have a passion for winning and hate to lose. "That passion drives action," he explained.
But these achievers aren't focused just on beating their competition. They are driven to reach their personal potential. "It's not about being the best, it's about being your best!" he said. Extraordinary teams have common goals and that means everyone is willing to make personal sacrifices for a shared win.
Another sign of top organizations: They communicate. True communication requires honesty and enthusiasm. That means celebrating fellow team members with the same level of intensity with which we would want to be celebrated. That type of group-think builds trust.
"Where there is no trust, there is no team, Rubin warned.
Extraordinary teams also have chemistry. Science tells us the strongest bonds are formed under heat and pressure. "The same stuff that tears businesses apart is the force that brings extraordinary teams together," Rubin said.
Finally, extraordinary teams are consistent. That requires practice. "We are what we repeatedly do; excellence is not an act, but a habit, he concluded.
Open for Business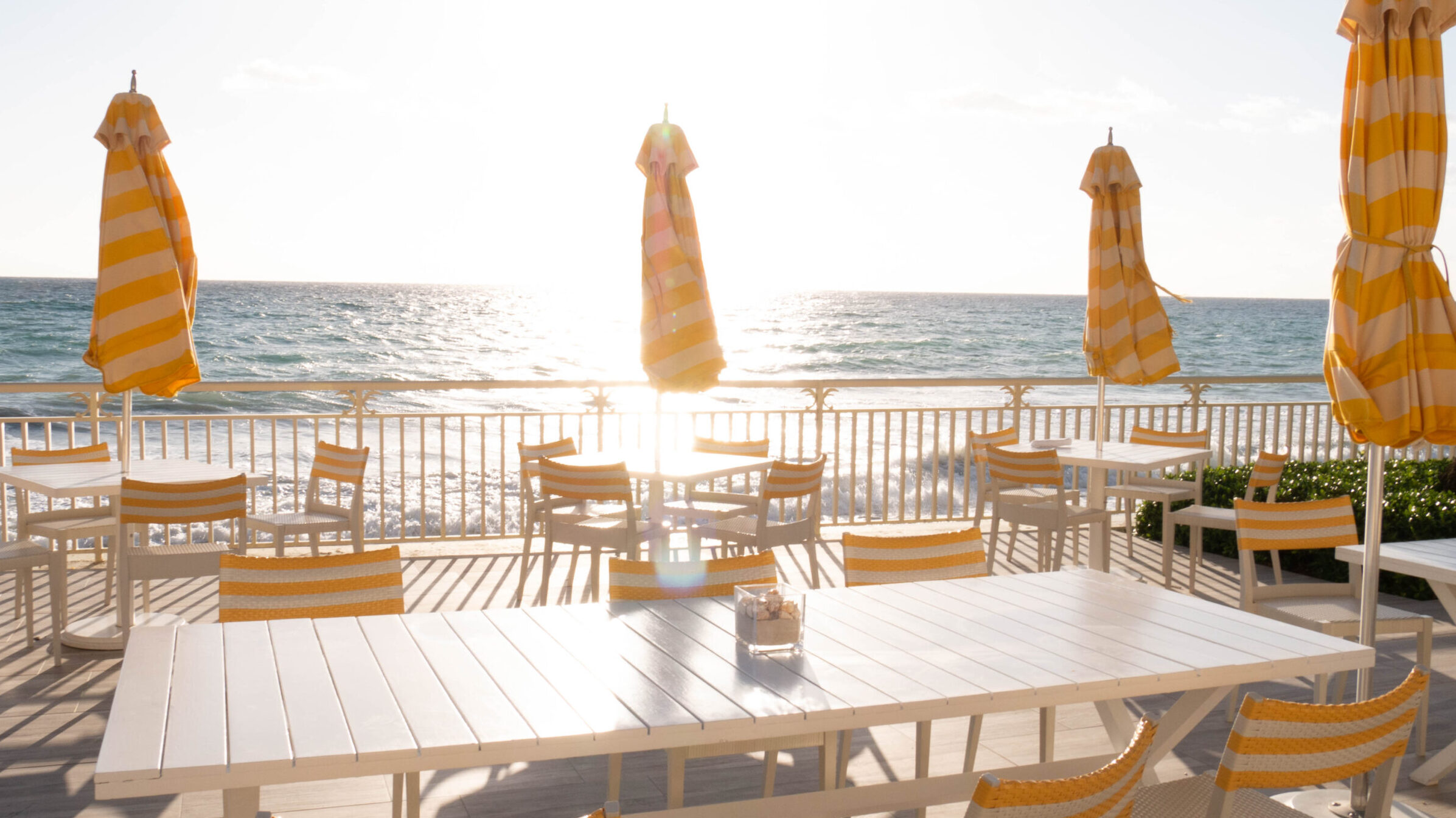 While meeting professionals from across the country were in the Sunshine State, Smart Meetings took a moment to ask the experts for updates on what they learned from programs that safely happened in Florida over the last year-and-a-half.
Freddie Peterson, general manager of Miami Beach Convention Center; Kelly Cavers, senior vice president of Discover The Palm Beaches and Stephanie Naegele, vice president of sales operations from Visit Orlando, explained how they created safety bubbles for professional sports teams, opened facilities to youth competitions and safely fed thousands using new protocols in certified-safe venues.
The trio even went so far as to predict trends that will continue beyond the pandemic times.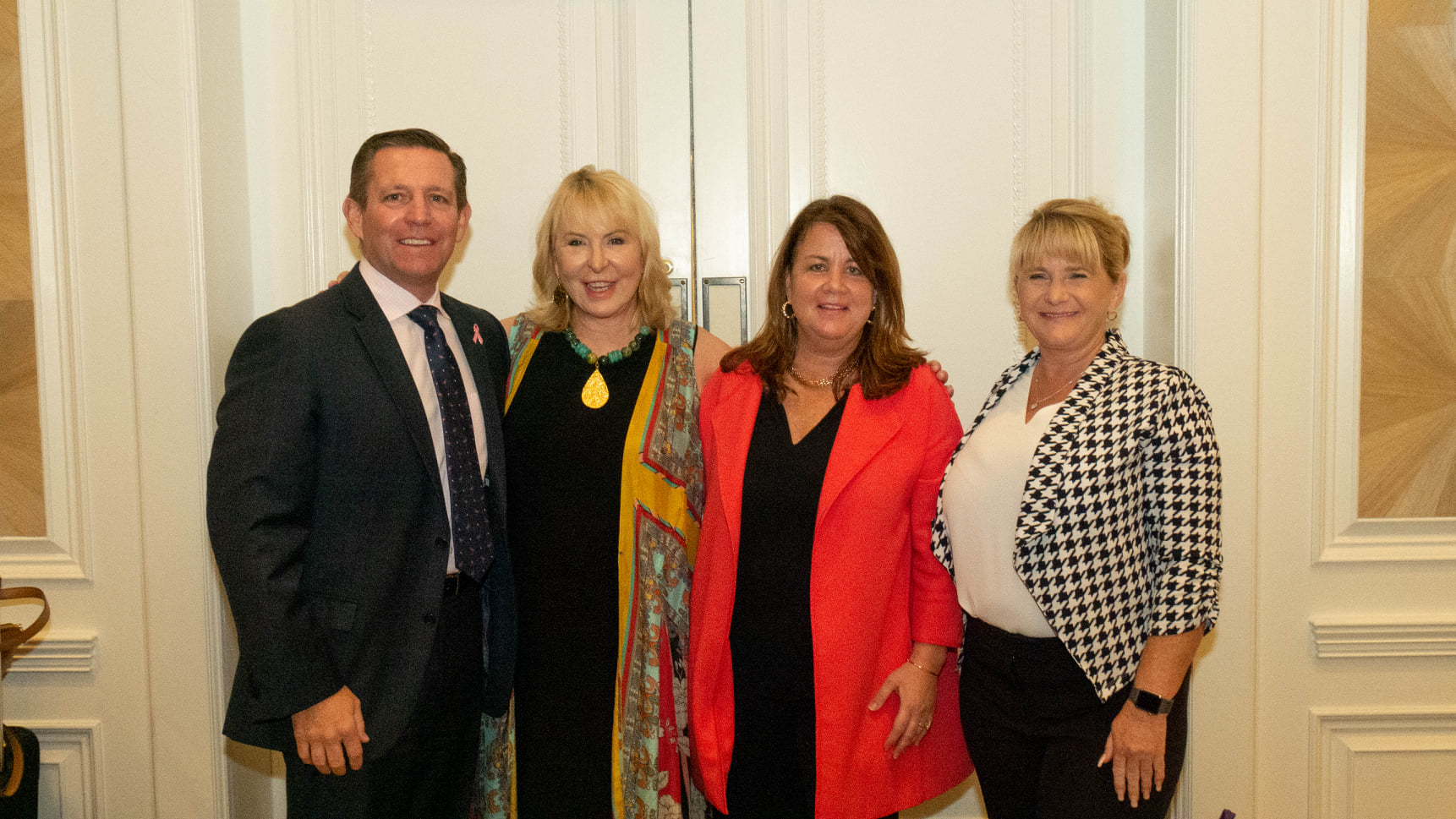 For Cavers, wellness was the enduring shift. "Health and safety will evolve into wellness—physical mental and environmental," she said.
Peterson pointed to increasing demand for outdoor spaces as planners think outside the box and leverage the area's beautiful weather for meetings and dining.
Naegele linked both those trends, packaging them as a permanent focus on energetic experiences. "Experiential meetings allow people to remember the time they spend together," she said.