Top speakers on hot topics, excellent networking opportunities and the area's widely acclaimed farm-to-table F&B highlighted DMA West Education Summit & Vendor Showcase in Sacramento this week.
The event—which was held at Hyatt Regency Sacramento Oct. 2 to 4—drew participants from throughout California as well as from Alaska, Colorado, Washington, Idaho, Nevada, Oregon, Arizona and Utah. And they all came back with a taste, literally, and much more of what the Sacramento area offers.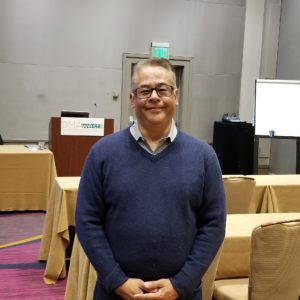 "One of the things that we've really been promoting is our farm-to-table movement, and during the planning process, we really wanted to showcase it," said John Reyes, chief operating officer for Visit Sacramento. "Through all the events, I think that the attendees have seen that there are great opportunities to enjoy really fresh produce and fresh products from the Sacramento area.
"Many times, we're mainly known as a government town. But farm-to-table is a real movement here. And we did three experiential tours that showcased our public arts, craft breweries and best-kept fruit secrets—and people really enjoyed them."
One of the highlights was a visit to Bogle Winery, located in nearby Clarksville, on Thursday night. Participants chatted while enjoying savory farm-to-fork and farm-to-glass selections. The gathering took place outdoors in a picturesque, rural setting by the Sacramento River.
"It was a quintessential California night—great food, great friends and great wines," Reyes said.
Education sessions covered compelling topics such as overtourism, the global and local economies, multicultural marketing and sustainability. Speakers included Jack Johnson, chief advocacy officer for Destinations International; Nicole Newman, vice president of SearchWide Global; and Aran Ryan, director of lodging analytics for Tourism Economics.
"For the educational part, we looked to our counterparts for resources, and made sure we brought in top-level speakers that I believe offered great educational content," Reyes said.
He hopes that participants now will spread the word about Sacramento.
"For us in Sacramento, it's really our passion to say something is happening in the Capital City," Reyes said. "We not only wanted DMA delegates to enjoy it: We want others to enjoy it, as well."