Winners of the prestigious 2018 Crystal Awards were honored at the SITE 2019 Global Conference in Bangkok in January.
SITE Crystal Awards are awarded to impactful and memorable incentive programs around the world. Employee engagement, business results and improving the bottom line are also requirements for the award.
Below are the award winners and their contributions to the industry.
Best Destination-Based Experiential Incentive Travel Program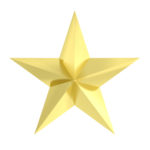 Program: Salad Master India 2018
Awarded to: Destinos India, working with Global Agency
Client: Multilevel Marketing Firm
Destinos selected three cities to create an unforgettable experience for 140 global qualifiers. Thirty-five of these qualifiers stayed for an extra three nights 8,000 feet above sea level, where they took part in nature walks, yoga and cycling. Destinos India's regional offices, hotels and local vendors kept client objectives in mind to create a rich experience for all attendees, creating an experience that included authentic sightseeing, attendance at India's first music show, jeep safaris and more.
Excellence in Incentive Travel: Africa/Middle East

Program: SKODA UK Retailer of the Year
Awarded to: Walthers DMC, South Africa
Client: SKODA Cars UK
SKODA UK's incentive program recognizes top-performing dealers and offers unique experiences to those who qualify. SKODA's new slogan, "Driven by Something Different" pushed Walthers DMC to be creative, choosing Madagascar as its new destination. No participants had ever visited Madagascar, marking a new adventure for attendees. Eighty percent of respondents reported that the event was "amazing," and 20 percent had a one-word response: "wow."
Excellence in Incentive Travel: Asia Pacific

Program: US Foods President's Cup 2017
Awarded to: Meridican Incentive Consultants
Client: US Foods
The President's Cup is an annual reward for elite sellers. Meridican was tasked with finding a location filled with culinary excellence. Enter: Sydney, Australia. Meridican partnered with professional culinarians to showcase local cuisine, restaurants and caterers. Attendees learned about Australia's innovative approach to food service, witnessed best food practices and were fully immersed in Sydney's culture.
Excellence in Incentive Travel: Europe

Program: Michelin Premium Driving Experience-Grand Tour of Switzerland
Awarded to: Ovation Global DMC-Ovation Switzerland
Client: Michelin USA
Michelin is well-known for its tires, but the company is also the publisher of Michelin Guide to Fine Dining. Michelin USA's Premium Driving Experience connected the two, inviting guests to experience both the top-tier tires and culinary offerings with a trip to Switzerland. Ovation was responsible for delivering an upscale event showcasing all that Switzerland has to offer. Following the experience, the company saw a 23 percent increase in sales, demonstrating that the program encourages results.
Excellence in Incentive Travel: Latin America & Caribbean

Program: 30 Years of Partnership
Awarded to: ECO Destination Management Services of Aruba & Curacao
Client: Top 30 Clients that Contributed to Company's Success for Past 30 Years
To celebrate its 30th anniversary, ECO Destination Management Services of Aruba & Curacao was both the client and the DMC of its "30 Years of Partnership" recognition and celebration event. The 12-month event ended with a final client-week incentive and gala awards event for 350 attendees and government officials. It featured incredible experiences, including a carnival parade, an off-road ATV excursion and snorkeling. ECO managed budget constraints and local destination partners; ROI came from establishing an advisory board with clients committed to be a part of its growth.
Excellence in Incentive Travel: North America

Program: Major High-Tech Firm Elite Event
Awarded to: PRA Orlando
Client: One10 Marketing
One10 Marketing wanted a meeting that was unlike any other. So, PRA Orlando created a memorable experience. Attendees—top sales employees of the firm—were brought from a meeting in the Bahamas aboard a private jet and placed in high-performance planes. Guided by an expert fighter pilot, attendees had the time of their lives in friendly competition in the air. PRA managed a tight timeline with many moving parts, and the success led to loyalty and retention at the company.
Most Impactful Effort Toward Corporate Social Responsibility as Part of an Incentive Program

Program: 3M Corporate Social Responsibility Program
Awarded to: CWT Meetings and Events with PRA
Client: 3M
Following its incentive travel program, 3M consulted CWT Meetings and Events with PRA to figure out how the team could leave a positive and impactful mark on Hawaii. CWT found an agroforestry initiative, planting more than 100 trees. Trees included coconut and ulu, which produce the local bread fruit. The planting contributed approximately 2,000 pounds of bread fruit, which will be given freely to school districts and local community members for decades.