A report from The German Convention Bureau released at PCMA Convening Leaders in Pittsburgh found that yes, event professionals are, in fact, movers and shakers. The Future Meeting Space project, which was funded by Professional Convention Management Association, surveyed planners about strategies for a successful event, and the top answers were: knowledge transfer, disruptive elements and customized content for different personas.
"Attendees are happy with events if they learned something new that they can apply in their everyday work and if events surprised them or triggered changes," the authors said.
Day 3 of PCMA Convening Leaders was filled with transformational surprises. Here are some ideas you might want to steal.
More: PCMA Convening Leaders Day 2
Tell Stories that Inspire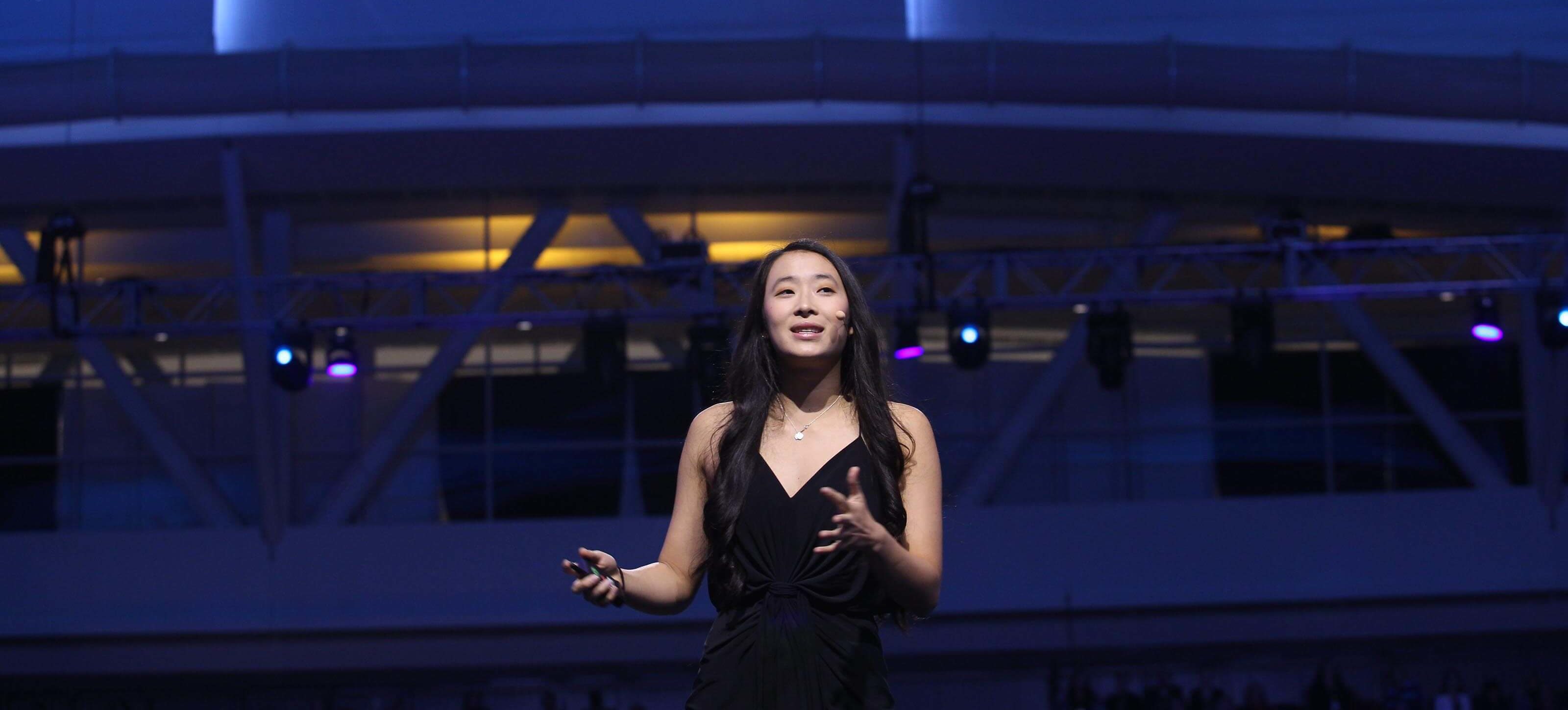 Speakers who have overcome obstacles to accomplish great things motivate others to follow in their footsteps. After hearing author Steve Pemberton's journey from a negligent foster home to a successful corporate career, thanks to a couple of people who believed in him and encouraged him, who wouldn't leave inspired to be there for our teams and attendees when they need us most?
Similarly, the founder of Periodcon, Gen Zer Nadya Okamoto, who runs a nonprofit that provides menstrual hygiene products to the homeless, left the audience thinking about how it could bring up issues that need to be addressed. And one of the most famous gender disruptors of all, tennis superstar and equal rights champion Billie Jean King, made a plea for working as teams regardless of gender, race or sexual orientation while telling her life story.
King counselled participants about the wisdom of nurturing relationships, lifelong learning and embracing the role of problem solver—three things torn right out of the event professional playbook.
Build Trust the Easy Way
Attendees are handing over control of their most valuable resource—their time—to event professionals when they enter the convention center. The faster planners can gain their trust, the more successful the event's business objectives will be. Two speakers addressed the quickest routes to getting people to let down their guards.
More: 2 Ideas Worth Stealing from Day 1 of PCMA Convening Leaders
Rohit Bhargava, founder and chief trend curator at Non-Obvious Company, suggested telling the truth, and not just the pretty parts. "Show the work," he said. "Give the behind-the-scenes view and let them know went into producing the show. Then they will appreciate all you did for them."
Meanwhile, over on the Elevate Stage, Sourabh Kothari, CEO of IntentWave, advised using neuroscience to drive behavioral change. "Neurons that fire together wire together," he said. Only when the content resonates with something an attendee cares about will it be relevant enough to associate with a memory. "Find a way to address the attendee's future self," he said.