For those busy packing their suitcases and schedules for a week in Las Vegas at IMEX America, deciding what to include and what to leave out of both can be a challenge. Smart Meetings turned to the experts to compile a list of smart tips for this action-packed destination.
Amy Riley, senior director of business sales for Las Vegas Convention and Visitors Authority, advised attendees to "Pack your walking shoes!" Whether this is the attendee's first IMEX America or a return trip, she predicts visitors will be amazed by all the new things there are to do and see. "Since IMEX 2017, the destination has added an incredible amount of new shopping, dining and entertainment experiences, along with impressive hotel upgrades and renovations."
Smart Monday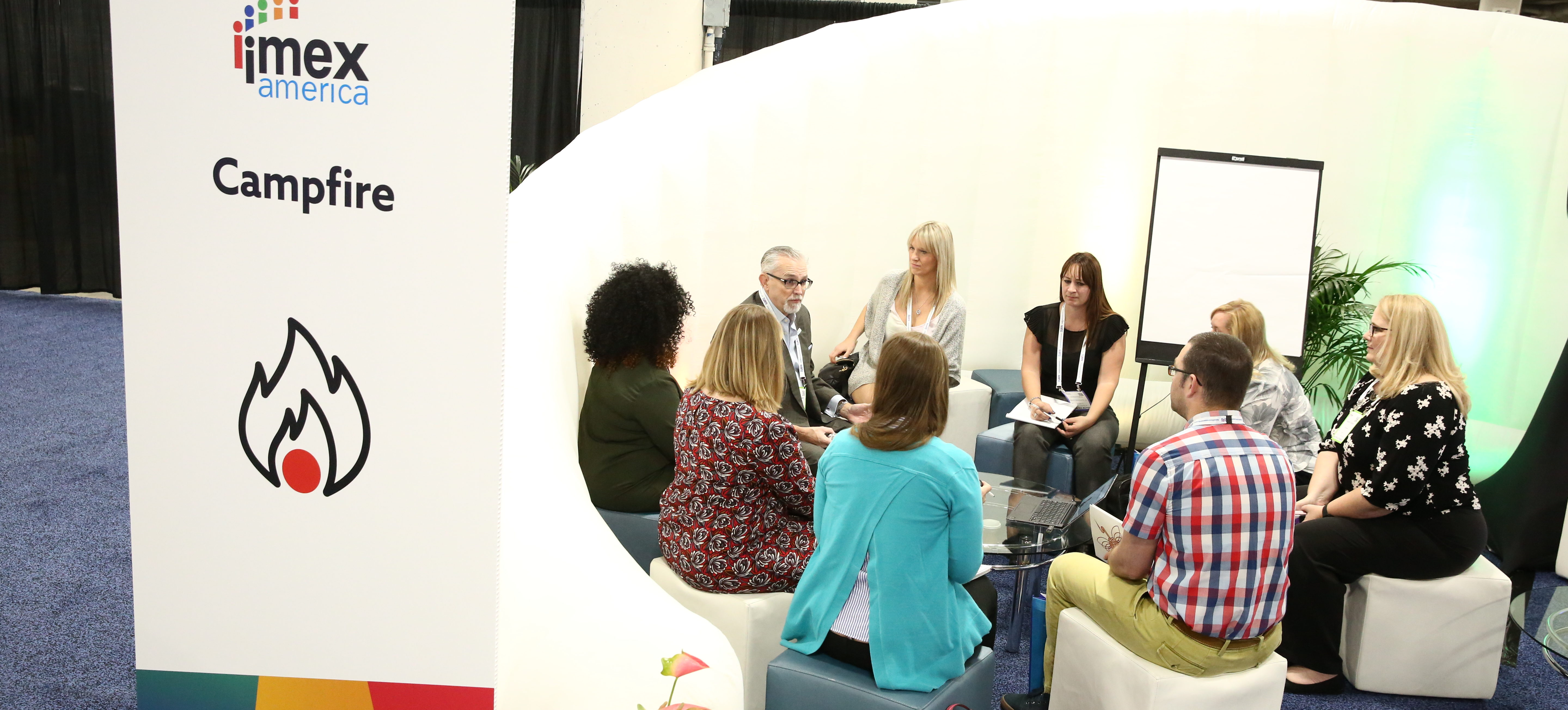 The adventure fittingly starts Monday with a day of interactive, carnival-themed exchanges of knowledge, courtesy of Meeting Professionals International. Some 180 education sessions throughout the week will keep you up to date on 10 hot-topic tracks, including technology, personal development, sustainability, research and trends.
Smart Tip: Check out the Six Star Innovation Lab, where you can introduce yourself to Sophia, the person-robot possibly coming to a property near you in the not-so-distant-future.
Exhibit Central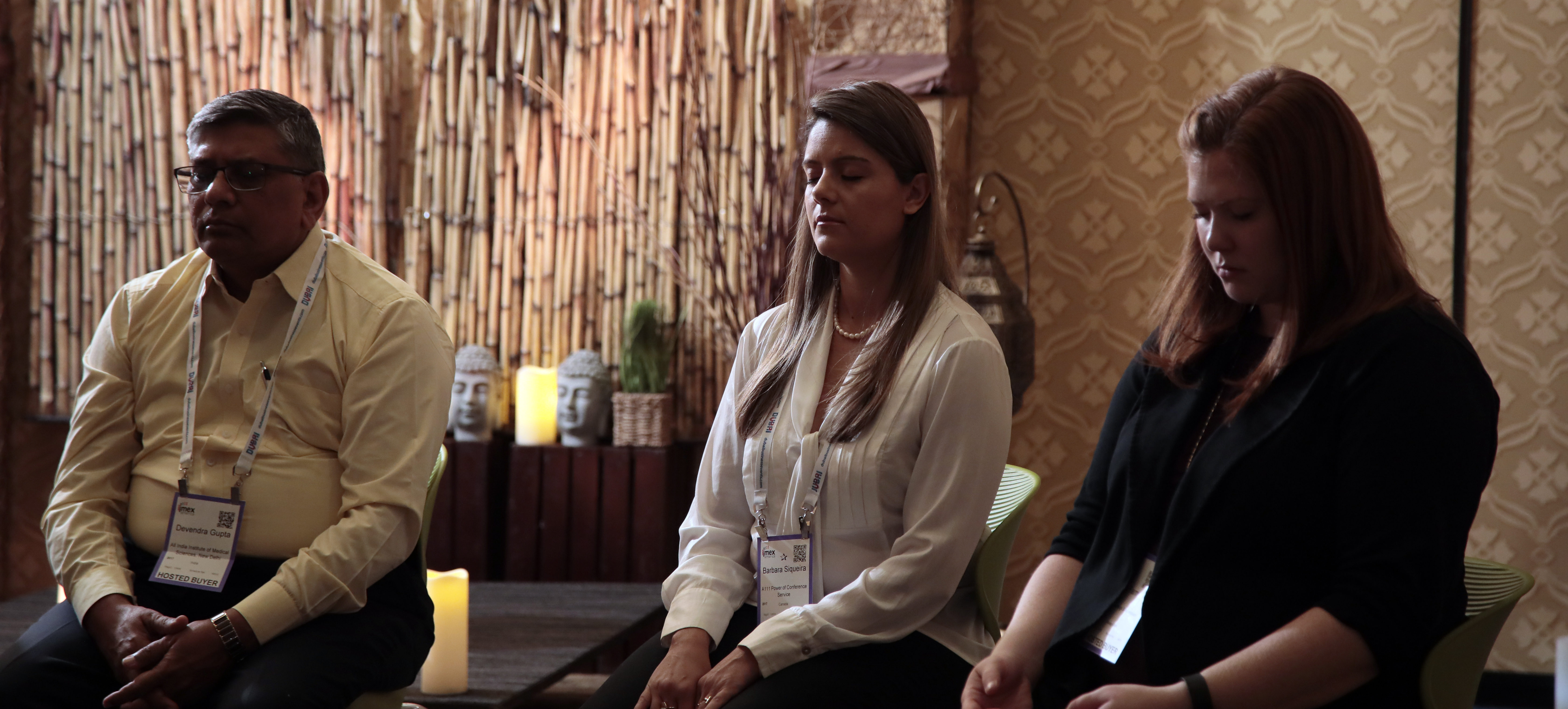 With more than 3,000 suppliers and destinations from all over the world making announcements, showing off their latest developments and dishing up everything from ice cream to Irish whiskey, you could spend most of Tuesday and Wednesday on the expo floor. Don't forget AWE's Women in Events Happy Hour Tuesday at 4:30 p.m. to toast the steps the industry is making to be gender inclusive.
Smart Tip: Set your Fitbit to record your steps and make an initial loop with the exhibit hall floor-plan map to get the lay of the land before visiting your favorite booths.
Speaker Power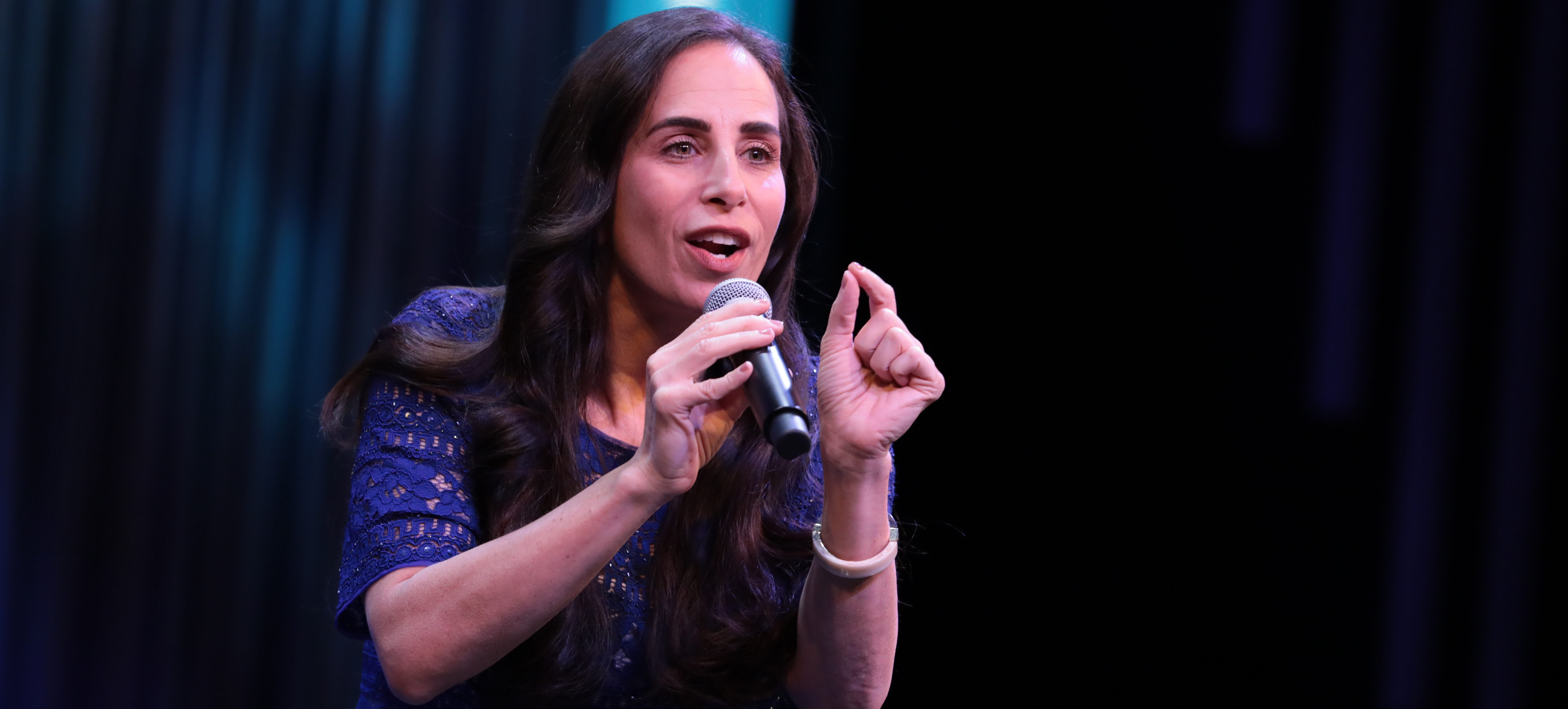 Daily keynotes from the likes of author Kelly McDonald will share insights on everything from working with people unlike you to creating legacy events. Smart Meetings founder Marin Bright will share her "Secrets to Mastering Your Events Industry Career" tips on Tuesday in the Inspiration Hub. All of these first-person conversations are opportunities to bring back new perspectives that could help you be better at your job—and life.
Smart Tip: Check out The Be Well Lounge, billed as a quiet place to chill out for a few minutes. You can also find mindfulness and guided meditation classes in this wellness-inspired space.
Moving Opportunities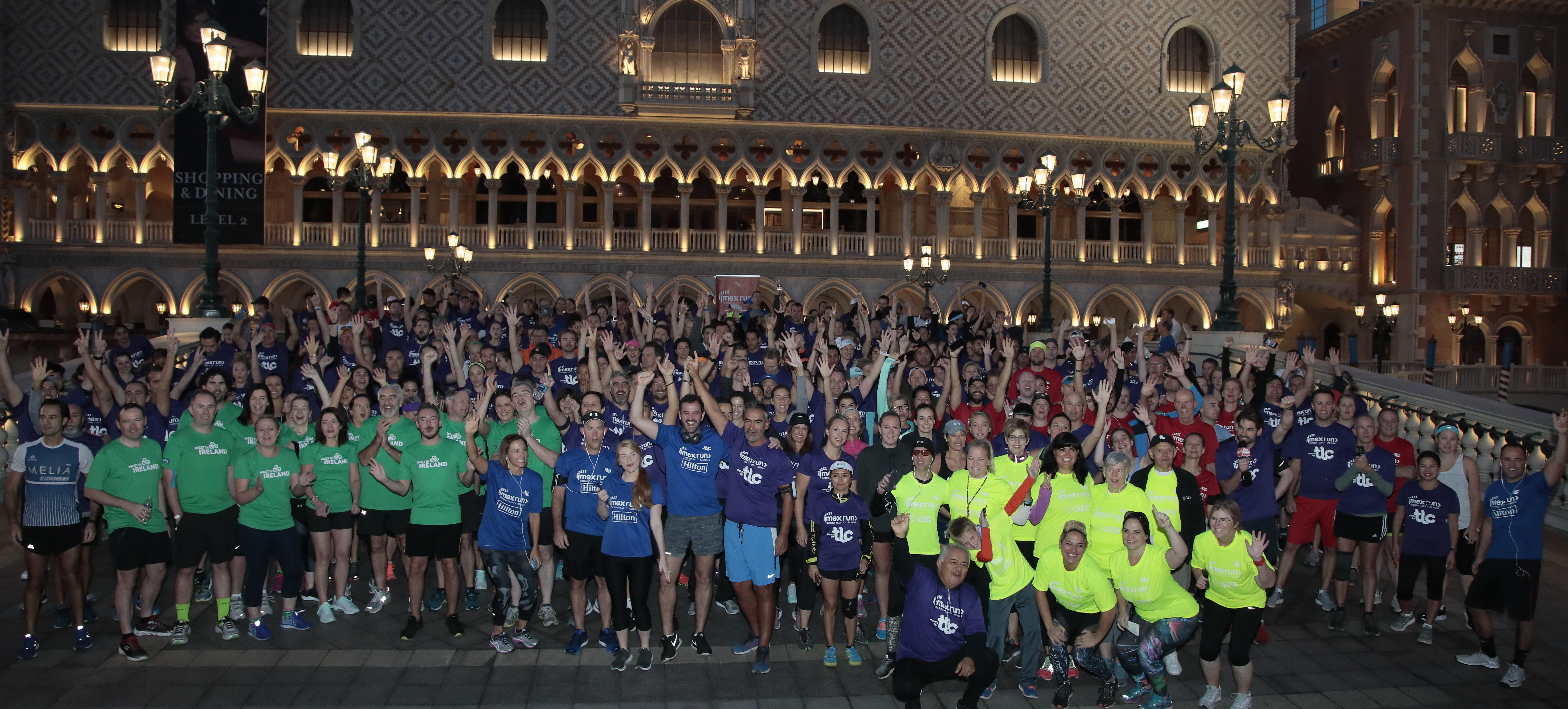 All those dinners and hosted-buyer seat time can catch up with you. #IMEXrun on Wednesday, sponsored by LVCVA, and Caesars Forum Walking Challenge by Heka Health can help you get a healthy start.
Smart Tip: Bring your own thermos and refill at water stations for a sustainable hydration strategy.
Networking Central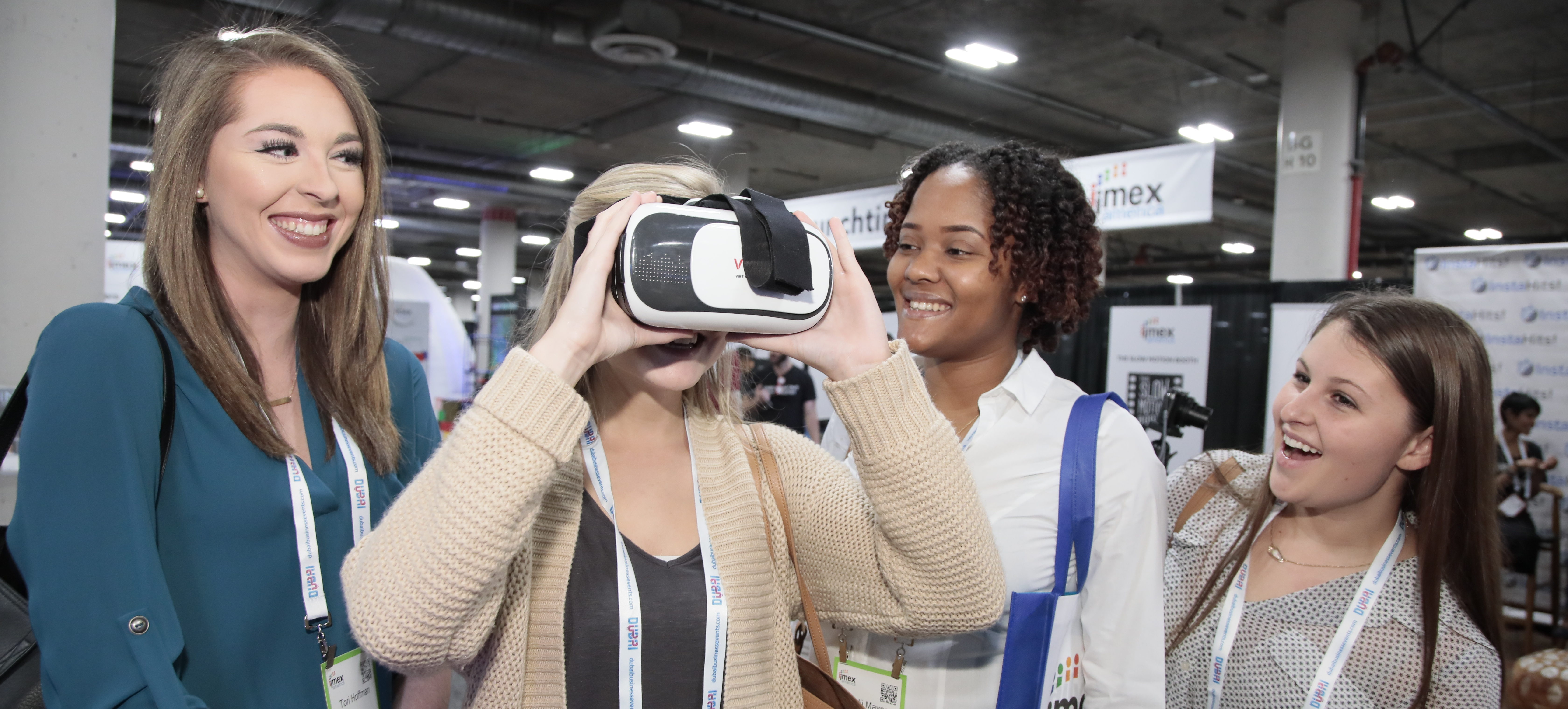 From SITE Nite North America, to Association Evening and MPI Foundation Rendezvous, the networking takes center stage at venues up and down The Strip.
Smart Tip: Donald Contursi, president of Lip Smacking Foodie Tours, suggests making reservations for dinners with partners in advance to gain entry to the hottest restaurants during prime time. He advocates taking clients off the beaten path to independent establishments for a taste of authenticity among the locals.
"Vegas offers many different dining experiences, including classic institutions delivering vintage Vegas with old-school dining, uncommonly known chefs' tables overlooking the best views of The Strip and restaurants where the show is brought to your table through tableside presentations and service," he says. Contursi's Lip Smacking Foodie Tours allow you to play musical chairs by sitting next to different key customers at each stop for the ultimate networking over food and drinks.
He even allows you to brand your menus with your company logo and hashtag for easier sharing. "You'll hear Facebook colleagues the following morning ask how to get on your invite list," he predicts.
Checklist Please
Tyler Stewart, vice president of convention sales at The Venetian Resort Las Vegas, advises planners to do what they do best—start making lists.Download the IMEX App to navigate the entire week and have a well-thought-out plan on educational offerings and meetings.
For one-on-one meetings, have a clear objective on what you are hoping to accomplish during that time.
Leave a 10-minute buffer between meetings for email, phone calls and coffee.
Bring plenty of business cards.
Bring a portable phone charger or charge up at The Venetian Resort Las Vegas' coworking lounge; you might make a new connection while you're there.
Get your day started right with breakfast at Bouchon or one of the other amazing restaurants at The Venetian.
Keep energy levels up with a workout or yoga class at Canyon Ranch.
Make great connections at the networking opportunities that IMEX offers.
Have fun! It goes by fast.