View from within McCormick Place
When the message from stage is one of valuing community, purpose and tradition, the pressure is on to walk the talk behind the scenes. The Center for Association Leadership (ASAE) delivered on its promise at ASAE Annual Meeting and Exposition in Chicago this week. The event drew a record 6,068 attendees and was a masterclass on how to give back effectively.
A Wake-Up Call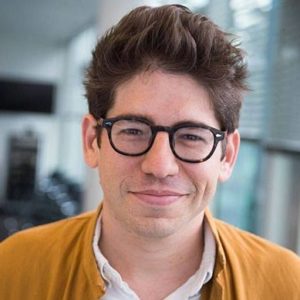 ASAE18 kicked off with a challenge from Kickstarter co-founder Yancey Strickler who pointed out that although we live in a world where fewer people benefit from economic growth because of an almost universal push for profit maximization, that doesn't mean capitalism-at-all-costs is the only—or right model. In fact, he suggested that thinking about the common good may be a more sustainable way to grow a company than one that consolidates the benefits for a few to the detriment of everyone else.
He and his partners put "doing the ultimate right thing" first when they built their platform for crowdfunding ideas. They pumped the brakes when growth first started to ramp up, requiring greater disclosure and transparency. Still the company has funded 150,000 products to the tune of $4 billion.
Associations, in particular, he said, are well-suited to set examples for values-based operations by vocalizing their commitment to thoughtful growth and stewardship. "Associating and gathering based on no financial interests is going to be crucial for the future," he said.
Raising the Community
At this event, ASAE focused on giving back to The Greater Chicago Food Depository and Little Brothers: Friends of the Elderly. Throughout the conference, the association collected canned goods for the Greater Chicago Food Depository, which works in partnership with 700 agencies and programs including pantries, soup kitchens and shelters to help children, older adults and veterans in Cook County.
More volunteers decorated bags for birthday deliveries, make candy favors and pack toiletry kits for the as part of an activation with homebound as part of an activation with Little Brothers: Friends of the Elderly.
In total, ASAE raised $69,000—the highest amount ever raised for charities during the Annual Meeting. Show vendor GES alone donated $5,000 to the cause.
Record Impact
In addition to record attendance, ASAE is also generating unprecedented awareness. ASAE estimates that the convention will generates $16 million in spending to the host city. David Whitaker, president and CEO of Choose Chicago thought the number might be even higher when all the calculations are in.  "Perhaps more importantly, hosting ASAE exposes Chicago, our product, our infrastructure and our capacity to organize and host complex and high-quality meetings while providing great experiences for guests," he said. "I liken it to a giant audition for Chicago and the impact of this is priceless."
Almost 40 percent of attendees reported that they had never been to Chicago or hadn't been in a long time. Showing off new hotel inventory and facilities such as Wintrust Arena is a win-win because planners seeing the spaces in action could be inspired to create their own magic.
Whitaker boasted that there is no better way to showcase the city than for decision makers and influencers to experience it first-hand. "We fully anticipate to generate several immediate leads coming out of the convention, which in the course of the coming months, and years will undoubtedly generate future bookings worth tens of millions of dollars in economic impact."