Smart Meeting Mid-Atlantic keynote Christine Cashen
Maybe the caterers are running late. Maybe you have 40 hours of work to do in a 24-day. Maybe it's a software malfunction. In the meeting planner's world, there's always something. What's important is staying on your game through it all.
Amid the RFPs and cocktail parties on the D.C. waterfront, the elite meeting planners and suppliers at Smart Meeting Mid-Atlantic at MGM National Harbor gained essential tips on staying positive and staying strong in life and at work. For inspiration, Smart Meetings founder and CEO Marin Bright introduced keynote speakers Christine Cashen—author of The Good Stuff: Quips & Tips on Life, Love, Work and Happiness—and Holly Hoffman, a contestant on season 21 of Survivor. Here are some takeaways.
1. Go to Your Happy Steps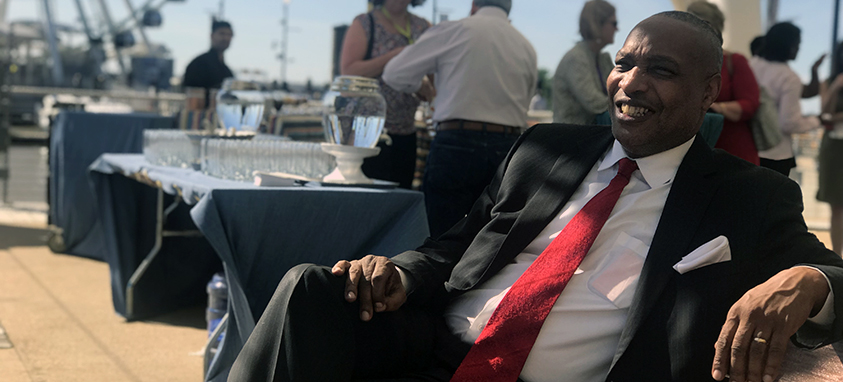 When the lively and entertaining Christine Cashen finds her young daughter in a bad mood, they play a little game called "happy steps." Put simply, her daughter goes and sits on the stairs until she is happy. It's not a timeout; it's not a punishment. "It's a way of being in charge of your own happiness," Cashen says.
Try this at home: On a mission to stop global whining, Cashen encourages attendees not to waste energy complaining at the workplace. Next time you're feeling overwhelmed or overstressed, go to your happy steps—mentally. You'll find taking the time to change your mindset will leave you with more compassion, reason and the energy to find creative solutions.
2. Be a Wishing Well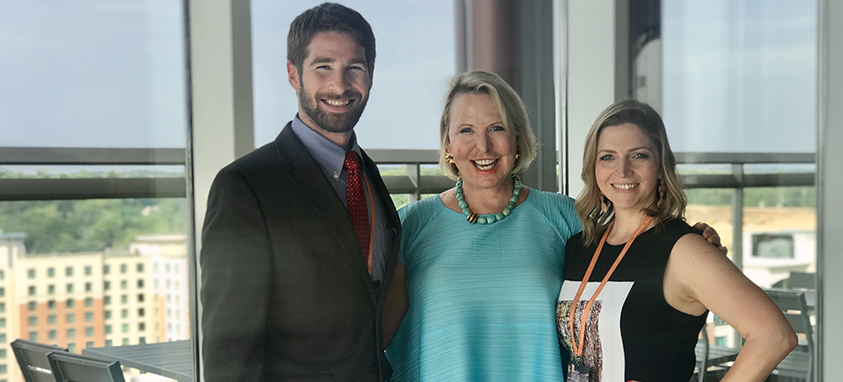 Planners are tasked with making sure everything goes right, so often they find themselves looking only for those things that are wrong—wearing the "gotcha goggles," Cashen calls it. She makes the case for putting on the "grateful goggles." Have compassion. Wish people well. Don't speak the negative thoughts. Does it feel a little forced at first? Maybe. Does it work? Yes.
Try this at home: If someone cuts you off on the way to an event, resist the urge to yell at the driver. Make up a reason why that person needed to cut you off: They didn't see you because their baby was crying in the backseat…They are on the way to their first baseball game and got excited…Dust flew onto their windshield from the truck in front of them. It's an easy exercise for practicing compassion. If you must yell, yell encouragement: "Hope you make it to wherever you're going! Drive safe!"
3. Do What's Right, Not Easy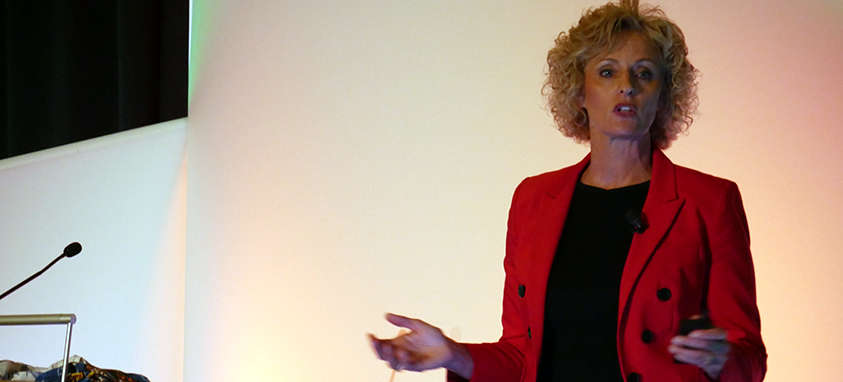 While there's nothing easy about surviving 38 days in the jungle of Nicaragua, Holly Hoffman, author of Write Yourself a Note and Your Winner Within (and the last woman standing on CBS's Survivor Nicaragua), learned a hard lesson while pushing her limits on national television. "You have to do what's right," as she put it. Even if you're starving. During her experience on the reality show, Hoffman sacrificed a hot dog reward to hike back to camp carrying rice for her team members. She apologized on national television after throwing a fellow competitor's crocodile shoes into the ocean. And she tried to quit—twice. In the face of major stress and leadership among a group of frantic strangers all looking to her for guidance, she learned to rely on her capabilities. Sound familiar?
Try this at home: There was a mix-up at your event, and you now have 15 unhappy attendees looking to you to make things right. It's easy to want to give up when you're taking the blame for situations out of your control and chaos is unfolding live in front of you. But take a moment to remember why you are there—and survive. Sticking through the hardships will only leave you more prepared.
4. Stuff Happens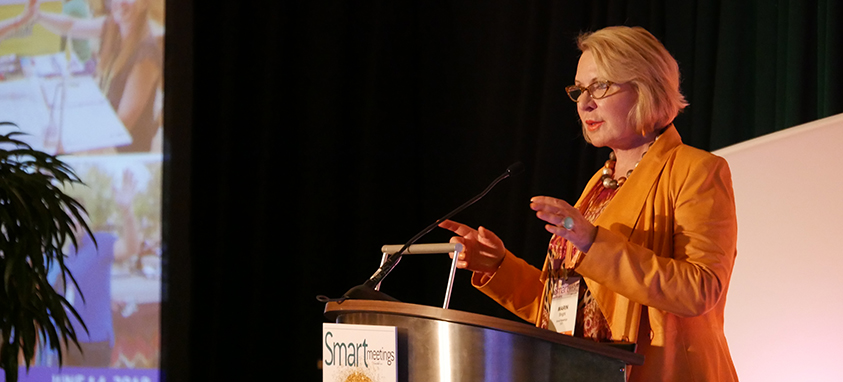 It's not the end of the world if something goes amiss. "Things happen. Stuff happens. It's really wonderful to see people flourish even when tricky situations come up—planners do it all the time," Bright said. What's important is the great connections (and RFPs!) you've secured.
Smart Meeting Mid-Atlantic was held June 14 at MGM National Harbor in Maryland, outside of Washington, District of Columbia.