IMEX America 2017 in Las Vegas is right around the corner (Oct. 10–12), and once again, sustainability will be a primary focus, as we noted in the IMEX Supplement in our September issue. So, Smart Meetings interviewed Dale Hudson, knowledge and event director for IMEX, about the importance of sustainability and the new features that will be added to the event this year.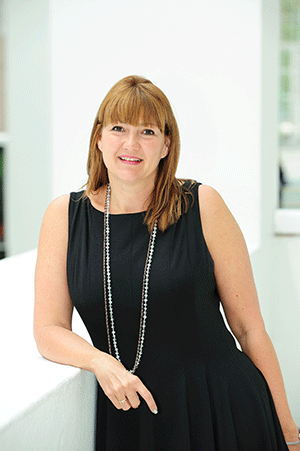 Why are sustainability and green practices important to the meetings and events industry?
As a global industry that specializes in gathering people together to foster new ideas, drive innovation and enjoy and respect the unique destinations we visit, it's important that we also think about ways to reduce the environmental footprint we create when we come in and out of a city. We are in a great position as an industry to apply the surplus of creativity and knowledge we have to drive positive change in planning and hosting greener meetings.  IMEX itself has worked hard to try to serve as a living example of how a green meeting operates and to share those learnings with attendees.
 What progress do you feel the industry has made, and what additional progress needs to be made?
The industry has made excellent progress in becoming more aware and educated on the impact of meetings, and is moving more aggressively into taking concrete steps to create more sustainable meetings. This is being seen around recycling and waste management, transportation, using greener venues and services, farm-to-table catering, etc.
As with any developing trend however, more work can always be done to make sustainability part of the very fabric of every host's mission and business goals—not just at the planner level—so that resources and budgets are available to help. That will only continue to grow as additional companies and organizations become increasingly sustainability- and CSR-oriented, and as their customers and clients demand and expect it.
From our own experience, the hardest challenge has been to create real ownership and momentum throughout the whole supply chain. Everyone involved in meeting delivery needs to have both processes in place and to care about the outcome. Sometimes, the care and passion is there among the individuals involved, but organizations can be harder to mobilize. We've learned that having a "champion" in every single business partner we work with is key to success.
Longer-term, hope lies with upcoming, younger generations. Our work with students and young professionals (through our Future Leaders Forums) shows that "thinking green" is second nature to these younger planners. In fact, they start from green; and that's great for the industry, great for them and great for the planet.
Has sustainability been a part of IMEX America since it began? What are its main sustainability initiatives and how do you measure success?
Having launched the IMEX shows in Frankfurt, a very green city, we wanted to take that spirit of sustainability to IMEX America when we expanded to Las Vegas. After getting a lay of the land with the first show in 2011, we created a plan starting in 2012. Working with our Sustainability Partners, MeetGreen, we set out to measure our performance Level 1 of the APEX/ASTM Environmentally Sustainable Event standards. That meant measuring the waste, water and energy footprint generated by IMEX America; educating all participants on the steps they can take to minimize their event footprint during the show; and giving back to the Las Vegas community.
Our commitment to these areas is stronger than ever, and MeetGreen has been our partner in all this, as well as the Sands Expo and The Venetian/The Palazzo, which has a vigorous sustainability program called Sands Cares. We also collaborate closely with vendors that work on the show down to the contract level on green expectations and, finally, we work hard to get exhibitors and attendees involved.
Measuring and tracking is a big piece of our efforts and we publish annual reports to share how we're doing, and perhaps give people ideas for their own program elements or benchmarks.
What do event participants feel about IMEX's sustainability practices? Are they asking for any additional initiatives?
They have been very receptive and involved over the years in terms of education, participation and knowledge-sharing around sustainability, so we keep adding and trying more new and different things. As with all elements we do at the show, we also look to trends and participant feedback to help guide what people are most interested in.
Are any new sustainability practices and initiatives planned for 2017 IMEX America?
Indeed, this year we are literally rolling out the "green carpet" with all aisle carpet being 100 percent recycled for the first time. It will be recycled yet again after the show.
Also, larger, paper-only badges mean no need for plastic covers, while IMEX's decision to no longer print a show catalog will save approximately 20 tons of paper.
We are also doing our #greencaffeine initiative, asking everyone coming to the show to bring their favorite travel mug from home for coffee refills at certain Sands Expo coffee outlets. We also have added a program with Spread the Word Nevada, a children's literacy non­profit. For this, all attendees are being asked to bring one book to the IMEX Sustainability and CSR Showcase booth.  Donations will be given to a longtime IMEX America CSR community partner, the Shade Tree Shelter. Both adults' and children's books are welcomed.
Be sure to stop by booth A3213 at IMEX America 2017 to say hello to your friends at Smart Meetings!