Akron Civic Theatre
It's shaping up to be a very good year for Akron. Ohio's fifth largest city grew to prominence as a 20th-century tire-and-rubber empire (Goodyear still has its headquarters there). With waterfalls and national parks, PGA golf and pro football, amphitheaters and fine-arts, Akron is prospering today as a destination for business travelers and tourists alike.
The city surrounds Cuyahoga Valley National Park—the 12th most-visited U.S. national park in 2016, according to Akron/Summit Convention & Visitors Bureau. Visitors can take a relaxing ride aboard the Cuyahoga Valley Scenic Railroad, where excursions bring guests through the heart of the national park.
"Once the rubber capital of the world, greater Akron remains innovative," says James Mahon, vice president of marketing & brand management for the CVB. "The 'city of invention' [is] leveraging our citizenry's intellectual power in unison with a vibrant renaissance that continues to transform the brick-and-mortar of downtown Akron and the region."
The city's reinvention strategy includes attracting business travelers with hotels that offer expanded event space, and a convention center touted as northeast Ohio's premier meeting venue. John S. Knight Center has 123,000 sq. ft. of convening space, including large ballrooms and several meeting rooms.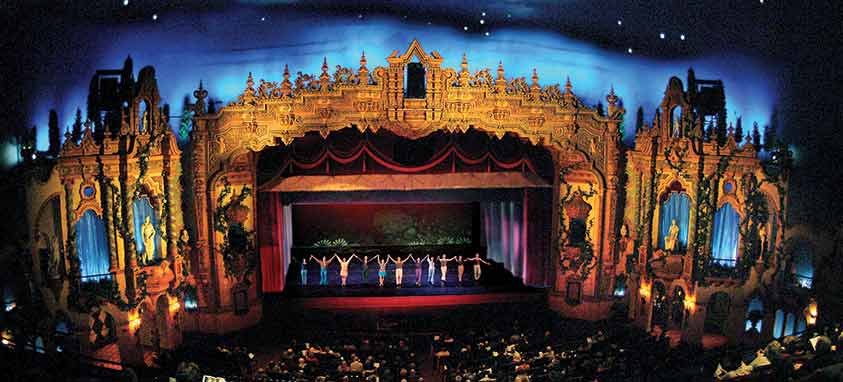 Akron combines a laid-back feel with metropolitan offerings one would expect from a city with 200,000 residents. "Our team likes to help meeting and events planners tailor an itinerary that includes much more than their official business," Mahon says.
Business travelers have a list of places to see, including Akron Civic Theatre (one of only five remaining atmospheric theaters in the country). There's also Akron Zoo, Akron Art Museum and Stan Hywet Hall & Gardens—a gorgeous manor house and estate with five historic buildings and eight gardens, covering 70 acres.
For golfers, Akron's esteemed Firestone Country Club offers 54 holes and hosts the annual PGA Bridgestone Invitational.
Football fanatics can take comfort in knowing that Akron is less than 30 miles from one of their bucket-list destinations. The Pro Football Hall of Fame is about a half-hour drive to Canton from Akron.
Further Reading: