Proximate to the Sierra Madre Mountains, Puerto Vallarta is a prime location on the Pacific Ocean's Bay of Banderas. The area is known for blending Old World charm with world-class luxury. Vallarta will be celebrating its 100-year anniversary in 2018.
Sea kayaking and standing-up-paddleboard (SUP) excursions depart from Boca de Tomatlan and Colomitos Beach, which is south of the historic center in Puerto Vallarta.
From November to March, marine life bustles with multicolored tropical fish, sea turtles, manta rays and eagle rays. The water is populated by open water species such as bottlenose dolphins, spotted dolphins, rough-toothed dolphins, Bryde's whales, humpback whales, giant mantas, sea turtles and occasionally spinner dolphins, false killer whales and orcas. Numerous exotic bird species, such as the tropic bird and magnificent frigate bird, can be spotted, as well.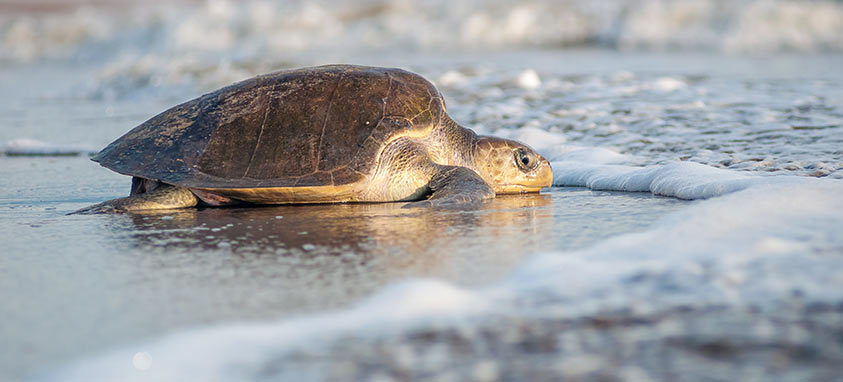 "Banderas Bay, with its warm blue waters, beautiful coral reefs, natural rock formations and abundant marine life is a magnet for snorkelers and scuba divers," says Miguel Andres Hernandez, director of the Puerto Vallarta Convention and Visitors Bureau.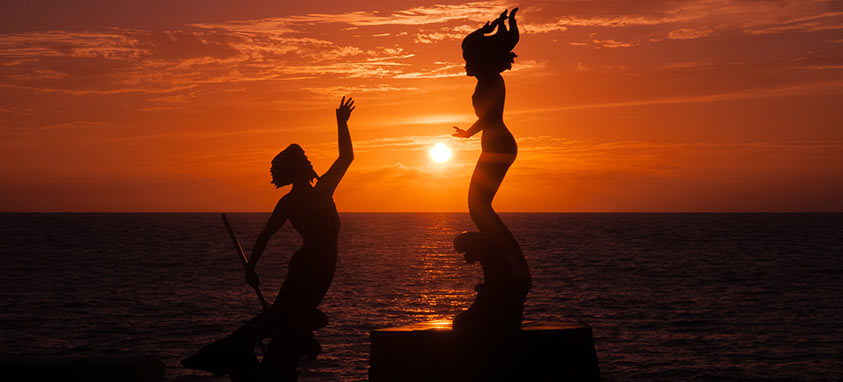 On Mexico's Pacific Coast, visitors will find their place at sea, whether they prefer embarking on a sunset cruise, kitesurfing or deep-sea fishing. In Puerto Vallarta, sailing cruises offer relaxation under the sun, or an active day of swimming and snorkeling in protected coves. All cruises in Puerto Vallarta offer a briefing on sailing before departure so that everyone has an opportunity to give it a try during the ride.
Snorkeling in the warm waters of Banderas Bay offers a superb opportunity to explore the rich world beneath the surface. Snorkelers view colorful coral reefs, natural rock formations and an abundance of marine life. The snorkelers may stay close to shore in Mismaloya, Yelapa or Majahuitas, or embark on boat trips to secluded islands such as Marieta Islands or Las Caletas.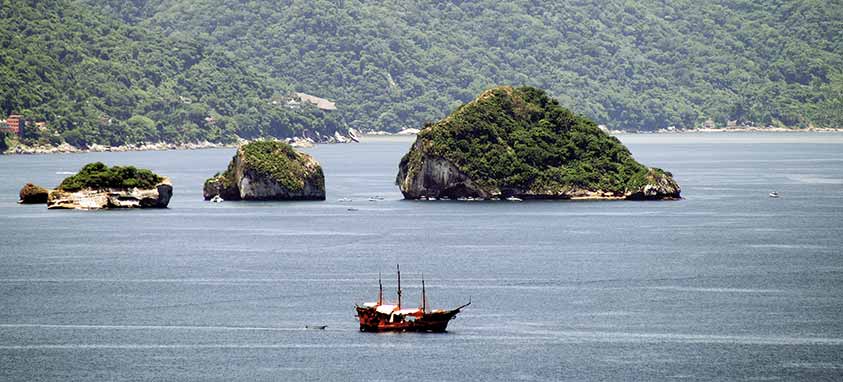 Bird-watchers, ranging from amateur to expert, enjoy visiting La Tovara National Park, a sanctuary for birds in a natural mangrove forest. Motor boat services can take groups through the mangroves for opportunities to marvel at exotic birds, crocodiles and swamp turtles.
Considered a World Heritage Site by UNESCO because of its biodiversity, Espiritu Santo Island provides a beautiful atmosphere for kayaking, bird-watching and sea lion diving. Eleven authorized trails are open for hiking. Those who don't want to fully immerse in nature can go glamping by connecting with nature while enjoying hotel comforts such as a cafe, king-size mattress and showers.
Further Reading: