A national park adventure doesn't always require an epic trek. There are a number of options within easy driving distance of major meeting cities. Wow your group by using America's backyard as an awe-inspiring backdrop for your next meeting or offsite event.
Shenandoah National Park
Billed as 'an eastern park in the western tradition,' Virginia's Shenandoah National Park lies approximately 75 miles from Washington, D.C., and is also easily accessible from Baltimore, Maryland, and Arlington and Charlottesville, Virginia. Skyline Drive, the only public road through the park, travels 105 miles along the spine of the Blue Ridge Mountains. Turnouts along the route provide spectacular views any time of year. Seasonal highlights include rushing waterfalls in spring, the mountain laurel bloom in early summer and fall foliage season. Skyland Resort operates a full-service dining room.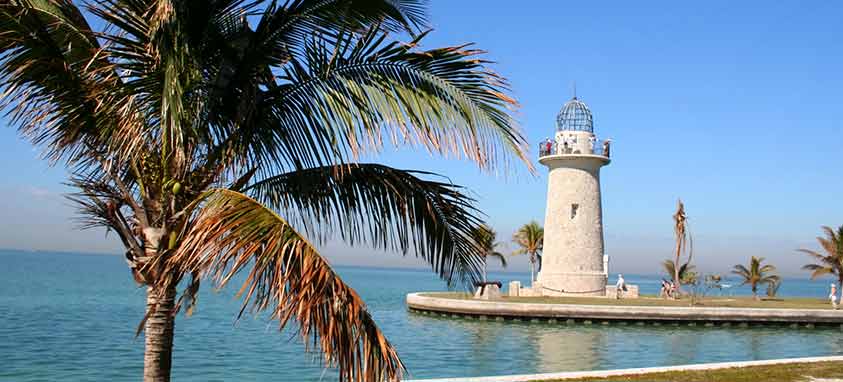 Biscayne National Park
A short distance south of Miami, a group of undeveloped islands offers a Florida Keys experience devoid of souvenir shops and tourist trappings. Biscayne National Park protects 173,000 acres of marine habitat, islands and coral reefs. Boca Chita Lighthouse, built in the 1930s as a beacon for beauty rather than a navigational aid, is the main draw on Boca Chita Key, the park's northernmost island. Before you go, take note: This park is rich in scenery and wildlife, but lacking in facilities.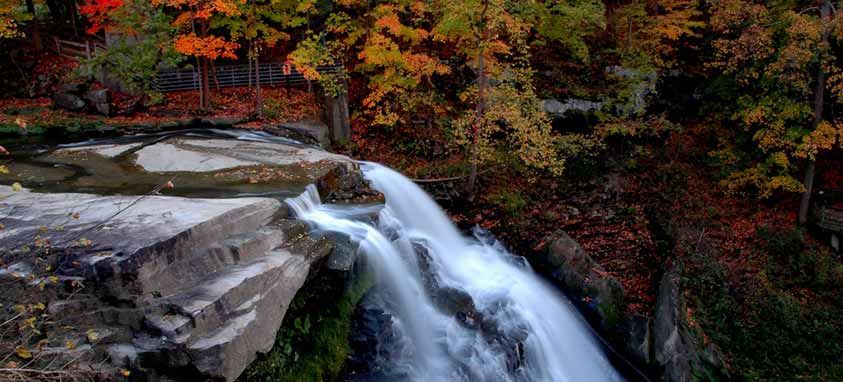 Cuyahoga Valley National Park
Located 20 miles south of Cleveland, Ohio, Cuyahoga Valley National Park chronicles the history and culture of the surrounding region. Historic buildings preserve vestiges of local mill towns and family farms. Visitors can walk or bike the Ohio & Erie Canal Towpath Trail, which follows the route natural resources from the interior traveled to reach eastern markets. Cascades such as 65-foot Brandywine Falls and dramatic rock formations prove that there's more to this park than history.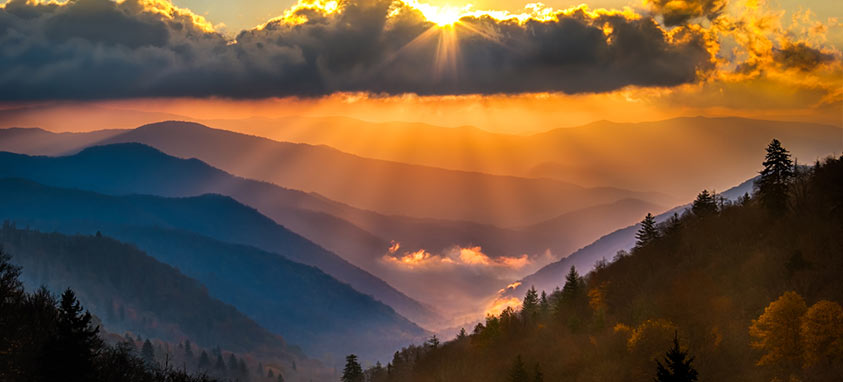 Great Smoky Mountains National Park
Great Smoky Mountains National Park consistently ranks among the country's most-visited national parks. Asheville, North Carolina, and Greenville, South Carolina, are nearby, and the Southern population centers of Charlotte, Atlanta and Nashville are reachable within 2.5 to 4 hours. Even for out-of-towners, this park is worth the trip. Its namesake mountains, stacked on top of each other and often enveloped in a bluish mist, offer iconic views and a wealth of recreational opportunities.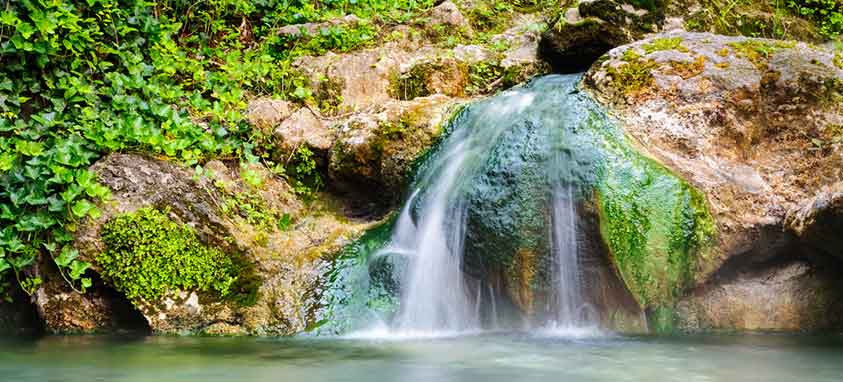 Hot Springs National Park
The thermal features in Yellowstone National Park are more famous, but they're not the only natural hot springs on National Park Service lands. Hot Springs National Park in Arkansas, approximately 1 hour from Little Rock, surrounds the town of Hot Springs, which owes its existence to the 19th-century crowds drawn to the healing waters. Modern-day visitors can test the hot springs' restorative properties in historic tubs or opt for a modern spa experience. Groups can explore Bathhouse Row and the Grand Promenade in the historic landmark district offer space or hike 26 miles of trails punctuated by wildflowers, rock formations and picturesque scenery.
Rocky Mountain National Park
From Denver, the mountains are visible yet out of reach. But travel just 80 miles northwest to Rocky Mountain National Park and arrive in an alpine wonderland of staggering proportions. With options including scenic drives, wilderness hikes and wildlife viewing, groups are sure to find an ideal activity here. Stunning photo opportunities abound, especially at the park's mountain lakes, so don't miss the chance for a group photo. Even if the shot isn't timed to catch the alpenglow, it's guaranteed to be a keepsake.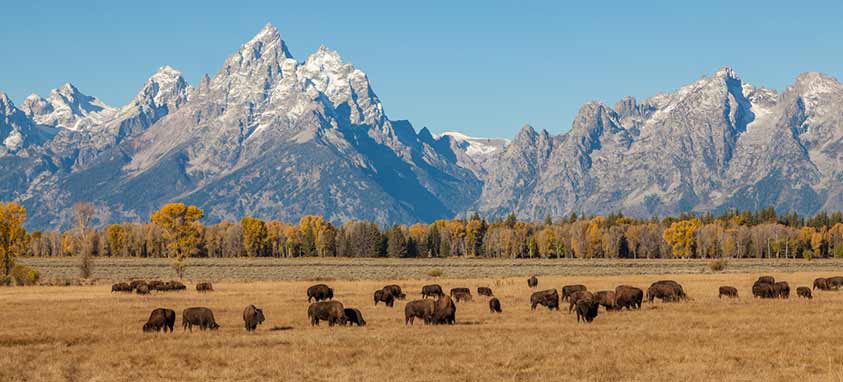 Grand Teton National Park
The jagged Teton Range dominates the landscape of Grand Teton National Park, outside Jackson, Wyoming. Abundant standout features include the Snake River, alpine lakes, miles of hiking trails, historic buildings left behind by Mormon homesteaders, the rustic luxury of Jenny Lake Lodge, and sightings of North American megafauna including bison, moose, elk and bears. Grand Teton is much smaller and easier to navigate than neighboring Yellowstone National Park. From a planner's perspective, that's a good thing.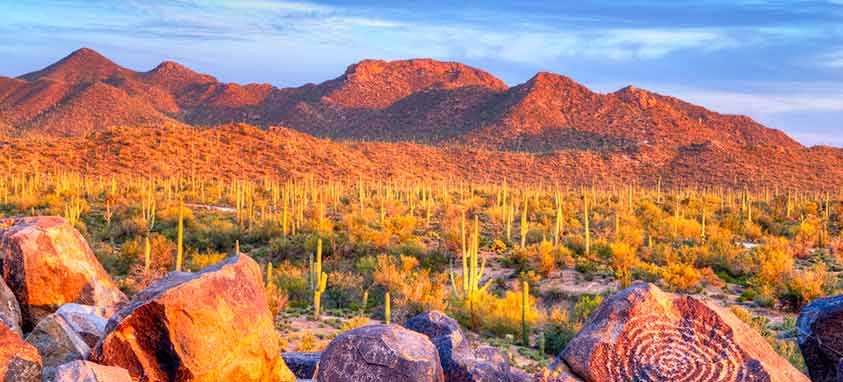 Saguaro National Park
Saguaro National Park bookends the city of Tucson, Arizona, to the east and west, and provides a protected habitat for its namesake cacti. These slow-growing desert sentinels, the largest cacti native to the United States, serve as iconic symbols of the American West. Visitation peaks between November and March, thanks to mild temperatures, and the annual saguaro bloom begins in late April. To avoid the desert's daytime heat, time a visit for sunset, when the waning rays sets the forest of spiny giants aglow.