One of the major meeting resorts in Tucson, Arizona, is actively going after meetings and events while it's completing an $18 million renovation. By active, I mean that Hilton Tucson El Conquistador Golf & Tennis Resort is using onsite activities as a way to not only set itself apart from other properties, but also provide groups with a uniquely Southwest experience.
For example, after a 20-year absence, Hilton reopened its stables this month, now offering individual and groups rides, plus private lessons. The resort has 18 horses and nearby trails, so it's very easy to saddle up and explore Coronado National Forest, which is literally in the Hilton's backyard.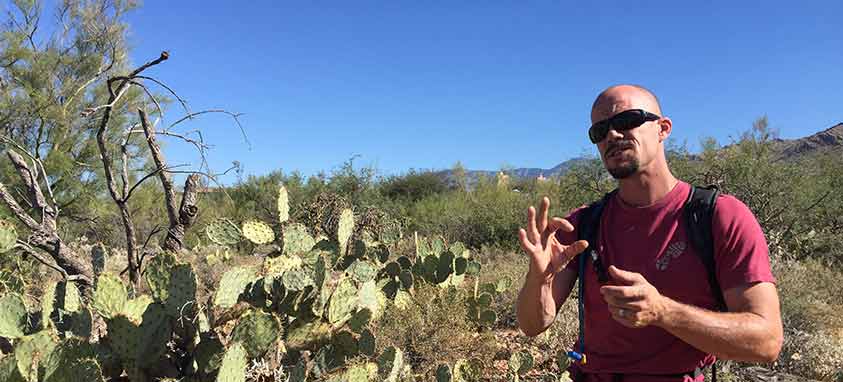 Hilton also offers guided hikes on weekends and can arrange private outings with local outfitter Southwest Trekking. The scenic trails in the national forest provide insights about desert life from cactus to wildlife, especially if you take advantage of guided hikes.
"We have a lot of great resources we can take advantage of," says Tracy Kaltman-Ahmed, director of sales and marketing Hilton Tucson El Conquistador. "You can learn and participate."
For lovers of more traditional resort activities, Hilton has its own nine-hole executive golf course and offers guest privileges at a nearby county club, which has two 18-hole courses. There are 34 lighted tennis courts, which are used for United States Tennis Association regional and national events in addition to private and group lessons.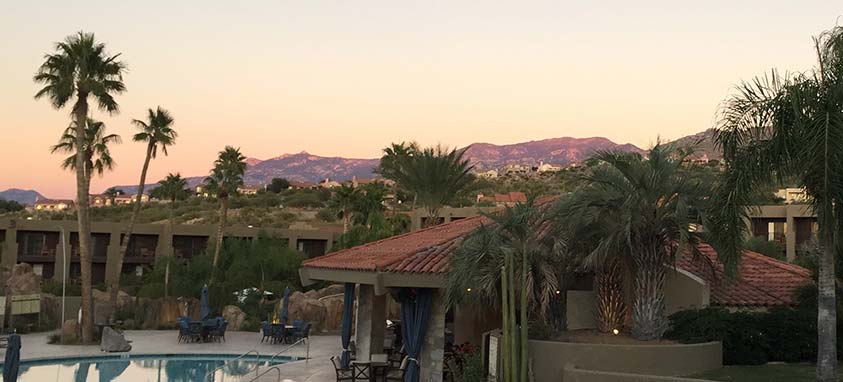 Uniquely Southwest Experience Is Picture Perfect
During a recent site visit, a photography conference was on property, and attendees used the resort as their subject, especially native plants and landscapes that showcase the Sonoran Desert. Lectures were held indoors, but small groups broke away to put their new knowledge into practice.  This conference even brought in wedding models, who posed for shots in the lobby and on the terrace outside the ballrooms. (The point is, this resort is a photo waiting to happen.)
Hilton, which will complete its renovation next spring, offers more than 100,000 sq. ft. of event space, including 46,000 sq. ft. indoors. There are three ballrooms, including two with 11,000 sq. ft. All three ballrooms have their own built-in registrations desks.
Hilton also has an IACC-certified executive conference center, which is separate from the main meeting spaces. There are eight meeting rooms, including five on the second level just above the lobby. Outdoor event space is plentiful, including a spacious, manicured lawn that flows from the lobby bar.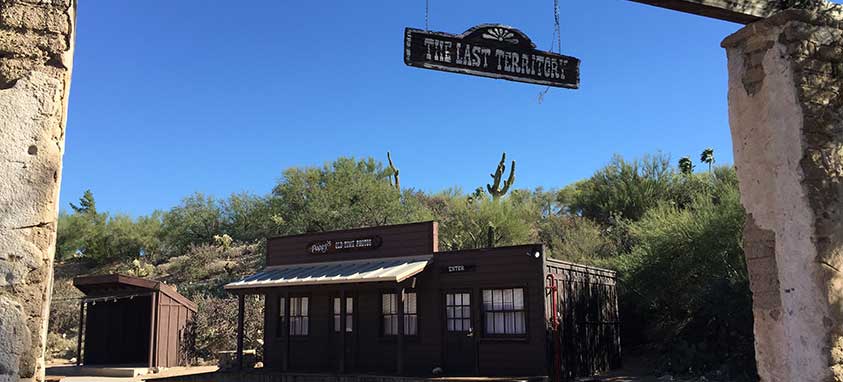 But perhaps one of the coolest reception options is The Last Territory, which features a true Western experience. Guests are greeted by a working stagecoach and enter a mini-town that includes a jailhouse, which is always a popular photo op. There's an indoor area that has a lodge/saloon feel and outdoor space that includes a stage.
There are 289 guest rooms that are spread out in separate buildings surrounding the pool and lawn areas. Hilton also features 139 casitas, which are separate from the main hotel buildings and even have their own adults-only pool. The casitas are perfect for executive buyouts, offering privacy and luxury.
Hilton's F&B program embraces the Southwest, including tequila tastings at night. There are five restaurants, including Epazote Kitchen, which offers stellar outdoor dining and amazing views of the Santa Catalina Mountains.
Sitting on the terrace, sipping margaritas as the sun begins to set, the mountains switch from an almost copper color to purple. Borrowing from the song "America the Beautiful," the Santa Catalinas exude "purple mountain majesties" that helped make my trip to Hilton Tucson El Conquistador uniquely Southwest.