Jack Ferguson may have stepped down as president and CEO of the Philadelphia Convention and Visitors Bureau (PHLCVB) this year, but his contributions to the city's events industry will be long lasting. He will be honored by a scholarship for minority meeting professionals.
PHLDiversity, a business development division of the CVB, has partnered with the Philadelphia Area Chapter of Meeting Professionals International to create the Jack P. Ferguson Scholarship. Ferguson helped cultivate Philadelphia's diverse conventions industry and championed the inclusion of the city's minority business communities in major events.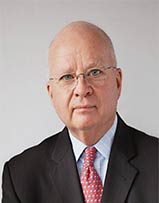 "As diversity and inclusion is ingrained in the PHLCVB culture and essential to the work the organization does, I am honored to have my name on this scholarship," Ferguson says.
Julie Coker Graham took over for Ferguson in January. She is the only female African American president and CEO to lead a major convention and visitors bureau that ranks among the top 50 domestic markets.
The Philly MPI chapter will fund the first year of the scholarship, which will be used to send a multicultural PAMPI member to the annual MPI World Education Conference, where the meeting professional have the opportunity to keep up with the latest industry trends and receive continuing education credits. World Education Conference will take place in Atlantic City June 11-14, 2016.
Philadelphia Diversity
Ferguson helped Philadelphia land the 2014 National Society of Hispanic MBAs Conference and Career Expo, 2014 Asian American Hotel Owners Association Convention & Trade Show and 2015 National Association for the Advancement of Colored People (NAACP) Convention.
"As president and CEO of the PHLCVB, Jack Ferguson has demonstrated an outstanding commitment to diversity" says Greg DeShields, executive director of PHLDiversity. "His legacy and the Jack P. Ferguson Scholarship will inspire future leadership to continue his work."
Members from the MPI Philadelphia chapter in good standing can apply for the scholarship by March 15.  Visit www.pampi.org for more information. The recipient will be notified by April 15.