Hate to brag, but I'm feeling like a rock star. I just got back from a weekend fam trip in San Diego where I stayed at Hard Rock Hotel San Diego and boy do I feel spoiled.
For starters, Hard Rock Hotel has a prime location at the entryway to the historic Gaslamp Quarter. It's also just a short walk to the San Diego Convention Center and Petco Park, home of the MLB Padres and first-class concerts.
During my recent visit, Taylor Swift was performing at Petco Park on Saturday night. To be staying at the Hard Rock with all the buzz surrounding one of the hottest acts in music complemented my whole experience. The lobby was packed with tons of young girls dressed up in matching costumes bearing the names of TS songs. Hanging in the nearby hallway was a giant photo of Janis Joplin lounging on a sofa with a bottle of whiskey in her hand. The music vibe was ageless, and I felt right at home.
When I checked in, I was asked about my musical tastes. I said Southern Rock, but really meant Progressive Country and the music that was playing when I entered my guest room definitely matched what I like to listen to.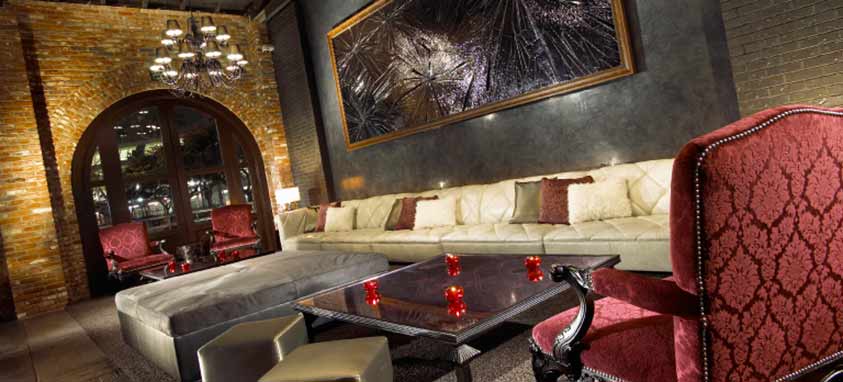 Another slice of cool at the Hard Rock is its casual, yet upscale ambience. I couldn't help but think how much fun it would be to stay there while meeting across the street at the convention center. One of five hotels near the convention center, the Hard Rock offers an out-of-the-box option with excellent amenities. Besides a full-service spa, there's a great outdoor pool and bar area with cabanas, two restaurants, a rooftop lounge and a bar/restaurant capable of hosting private concerts. (We got to see Shawn Mendes perform a couple of songs; he was in town to open for TS.)
Meet here, play here
Hard Rock San Diego has amazing meeting and event space of its own, including The Edge with 3,946 sq. ft. of space and floor to ceiling windows overlooking the Gaslamp. Among Hard Rock's 40,000 sq. ft. of space is an 8,700-square-foot outdoor venue called Woodstock that can be used for concerts or receptions in which planners can create their own backdrops. The 9,100-square-foot banquet hall can accommodate up to 1,000. There are 420 guest rooms and suites.
For pure rock star treatment, buy out the 11th-floor outdoor terrace and enclosed dining area, called Elevation, that are adjacent to a Platinum Rock Star Suite. This party area is perfect for small groups, especially executives looking for a special venue to host an intimate soiree during a convention.
Our amazing "Wine Riffs" dinner inside Elevation allowed us to experience all the senses with lights, music and wine that changed during each of six courses. For example, the second course featured Baja yellowtail sashimi with jalapeno. Music by David Bowie helped spice up the atmosphere, complemented by a crisp glass of Joel Gott sauvignon blanc.
As the evening progressed, the outdoor light show dominated the sky, with deep, rich colors that changed throughout a spectacular sunset over the convention center and Mission Bay. Just as concert lights go dim before the big star takes the stage, the night's darkness seemingly cued up Taylor Swift within earshot at nearby Petco Park.
Hard Rock knows how to make you feel like a rock star.