While Milan is gearing up for the 2026 Winter Olympics, the three proceeding games are sure to be events you won't want to miss. The next four games are being held in cities that are business and economic hubs—historically great for meetings—so why not plan your next international meeting around the world's biggest international sporting event? Here is a list of the upcoming Olympic Games from 2020 to 2026, and what their host cities have to offer attendees and planners.
Tokyo, Japan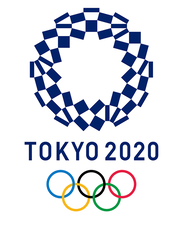 The upcoming Summer Olympics will be held from July 24 to Aug. 9, 2020 in Japan. One priority for Japan and The Olympic Games is "allowing as many people as possible to attend Olympic events." Although the first round of ticket sales was released last month and the window to apply for them has since closed, live ticket sales will open again in the United States on July 2. With millions of tickets available at affordable prices (half of all tickets will cost less than $75), why not plan your next meeting in Tokyo and catch an event or two while you're there?
Tokyo is a cultural and economic hub and there is no shortage of hotels, event space or tourist attractions. From the Ritz Carlton, Tokyo, to Hilton Tokyo Odaiba and Grand Hyatt Tokyo, your event will be in good hands—leaving you time to watch gymnastics, synchronized swimming, judo and surfing.
Beijing, China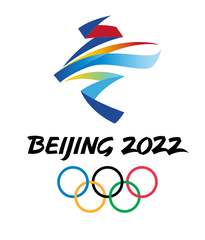 Beijing will become the first city in the world to host both the Summer and Winter Games after the upcoming Winter Olympics set to take place on Feb. 4 – 20, 2022. Not only will guests at the next winter games be in a vibrant city for the Olympics, they will also experience Chinese New Year (Spring Festival) as it coincides with the games.
Stay in the middle of it all at the China National Convention Center Grand Hotel or hold your meetings in the 27,404 sq. ft. of space at Sheraton Grand Beijing Dongsheng Hotel. These traditional convention center hotels are just minutes from the China National Convention Center and the China International Exhibition Center. Although schedules will surely be full between meetings, the Olympics and Chinese New Year, trips to the famed Forbidden City or the Great Wall of China can also be arranged.
China is hoping to boost its skiing tourism through the Games while also using them as a "catalyst for the take-off of winter sport in China." So if you can't make it to China for the Olympics in 2022, a skiing event in the Far East might be just the ticket.
Paris, France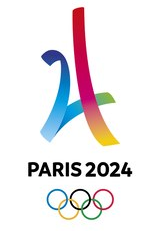 The Paris Summer Olympics are scheduled to take place from July 26 to Aug. 11, 2024. Stadiums in the heart of the city are sure to create an amazing atmosphere as the legacy of the Games is celebrated in such historic places. Paris is a must-visit city in and of itself, so throw something as exciting as the Olympics into the mix and who could resist?
Stay just a 10 minute walk from the Champs-Élysées at The Hotel Du Collectionneur Arc De Triomphe Paris or across the road from the Louvre in one of The Westin Paris – Vendome's 428 rooms. If you need more space than that, the Paris Marriott Rive Gauche Hotel & Conference Center offers 757 rooms and more than 50,000 sq. ft. of meeting space. Go from meetings to watching your favorite summer sports live and give attendees the opportunity of a lifetime, all while soaking up the buzzing atmosphere in the City of Light.
Milan, Italy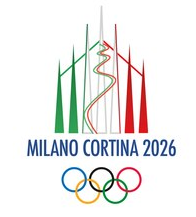 Italy won the bid for 2026 Winter Olympics on Monday. The bid was one of only two that were being seriously considered as enthusiasm over hosting is declining. The events are to be split between Milan and the ski resort of Cortina d'Ampezzo in northern Italy. Interest in the Winter Olympics has been second to that of the Summer Games since they were separated in 1994, and that limited interest has declined even further in recent years. The International Olympics Committee is counting on Italy to increase interest again in the Winter Games.
Being the fashion and economic capital of Italy, Milan already has so much to offer tourists, businesses and meeting planners alike, and their chances of drawing a crowd in 2026 are pretty good. If you do find yourself planning a meeting in Milan or Verona in six years (plenty of time to convince clients and bosses), stay at Excelsior Hotel Gallia, Milan, with its 18,635 sq. ft. of meeting space or Hotel da Vinci Milano events with its 307 rooms and almost 4,000 sq. ft. ballroom. They are the perfect places to host your meetings and stream the events you can't attend while also being close enough to the events you want to attend (opening ceremony anyone?).
Smart Update: Breakdancing is on its way to becoming an Olympic sport—just in time for the 2024 Paris Olympic games! It all rests on a final vote to be held in Dec. 2020.