Home to more than 3 million residents, Orange County, California, boasts miles of parks, beaches and hiking trails, as well as thriving businesses, tourist attractions and a vibrant arts and entertainment scene. It's also home to Irvine Company, which owns several residential and commercial properties in the county, including three high-end hotels under Irvine Company Resort Properties.
The three hotels are distinct, but work together to offer the best of Orange County to visitors. From hiring a personal Fashion Island shopper to beach excursions and bike tours to and around Balboa Island, to hiking and group golf lessons, guests have it all. Each property is happy to work with each other to provide custom experiences for groups, and all three provide virtual reality goggles to enhance the meeting experience.
More: Tips to Incorporate Star Wars Edge in Your Next Meeting
We recently performed site inspections at each of the three properties. Here are the highlights.
Hotel Irvine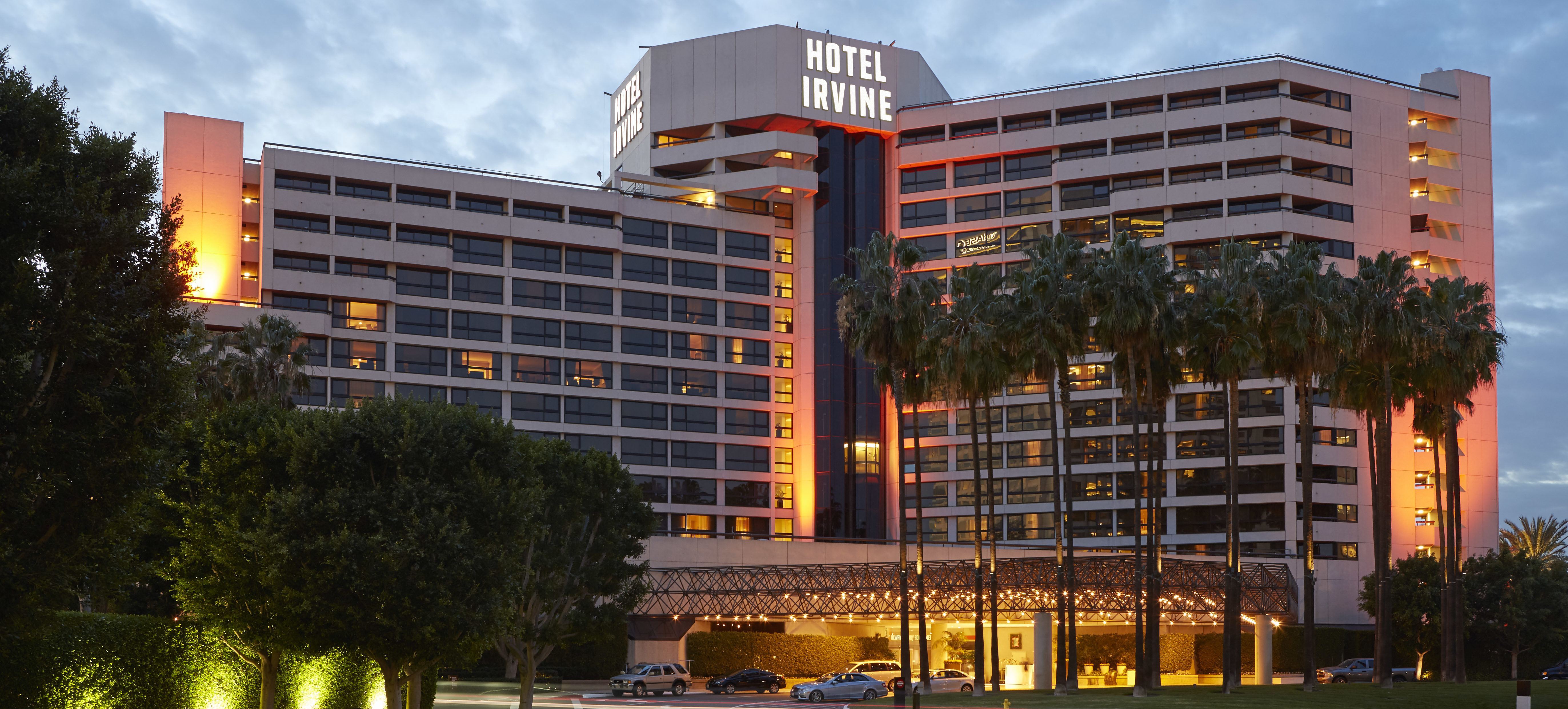 Located in the heart of Orange County, Hotel Irvine is a modern lifestyle hotel that caters to guests with personalized touches and customizable experiences. It is undergoing a refresh of both the back and front of house, to be completed in July. Improvements include new fabric, artwork and lighting; bedding and mattress upgrades; new banquet equipment; smart elevators; updated technology; and kitchen equipment upgrades. All hotel facilities and rooms are available during the refresh.
Meet and Sleep
Hotel Irvine houses 520 guest rooms, 16 suites and several flexible indoor and  outdoor meeting spaces (many with floor-to-ceiling windows and terraces); a theater for up to 120 people and a 15,000-square-foot, flexible grand ballroom with a 5,400-square-foot foyer that can accommodate up to 2,100 attendees— one of the largest ballrooms in Orange County. Attendees can soak up the beautiful Orange County weather in the backyard, with 10,000 sq. ft. of open lawn space and 6,000 sq. ft. in the adjacent customizable pavilion. (Bonus: It's adjacent to the pool and cabanas.)
Eat, Drink and Play
The hotel provides catering services, and the staff at Eats Kitchen and Bar will keep everyone fed from breakfast through happy hour and beyond. Planners can arrange a meet-and-greet session at Red Bar and Lounge, where attendees can chat over craft cocktails and chef-prepared bar bites. The hotel's market is available 24/7—send a text for delivery at any time.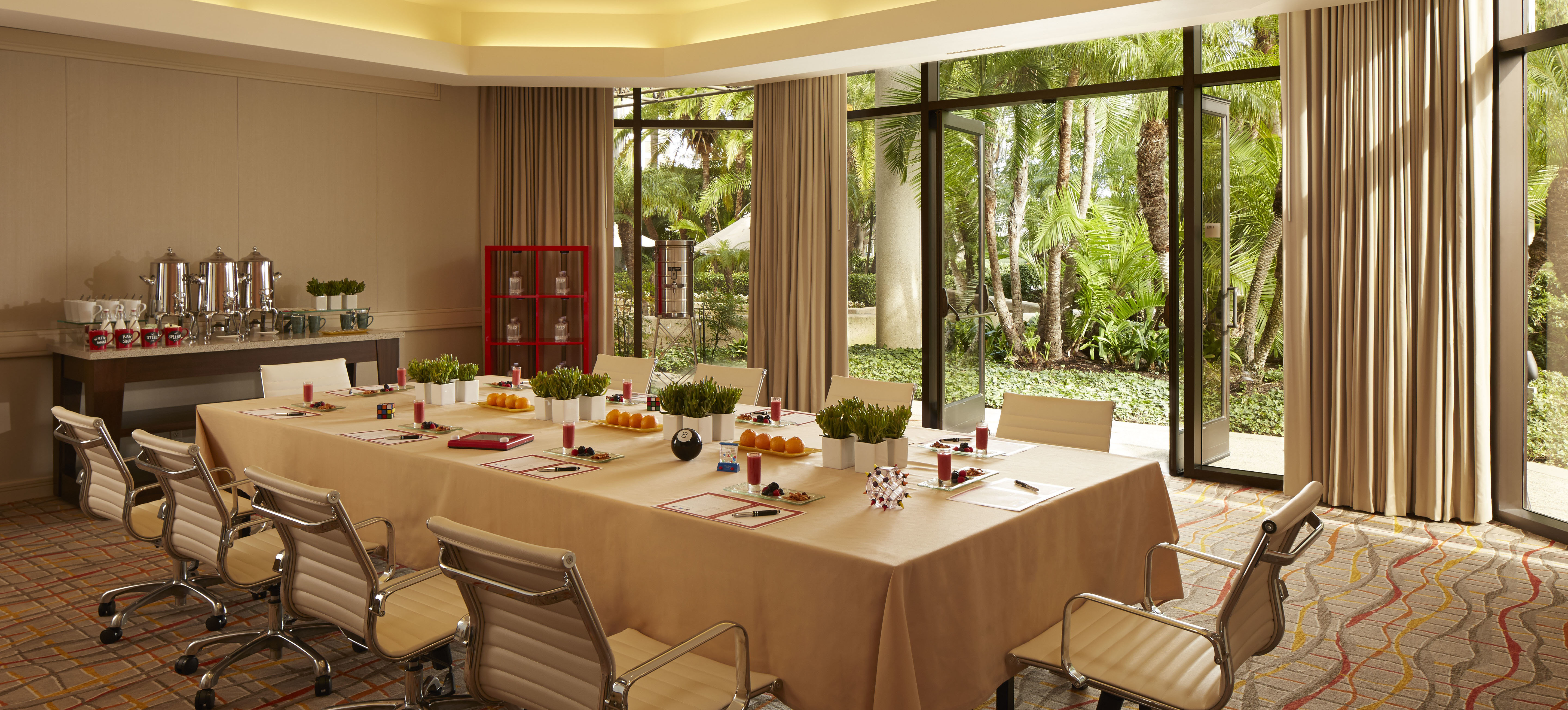 Mixology, cooking and yoga classes are available for small groups, and cruiser  bicycles are available for exploring the area. Attendees who can't make it to Fashion Island can request a personal shopper to go for them. The hotel is happy to arrange beach time at "The Dunes" for large and small groups alike.
Fashion Island Hotel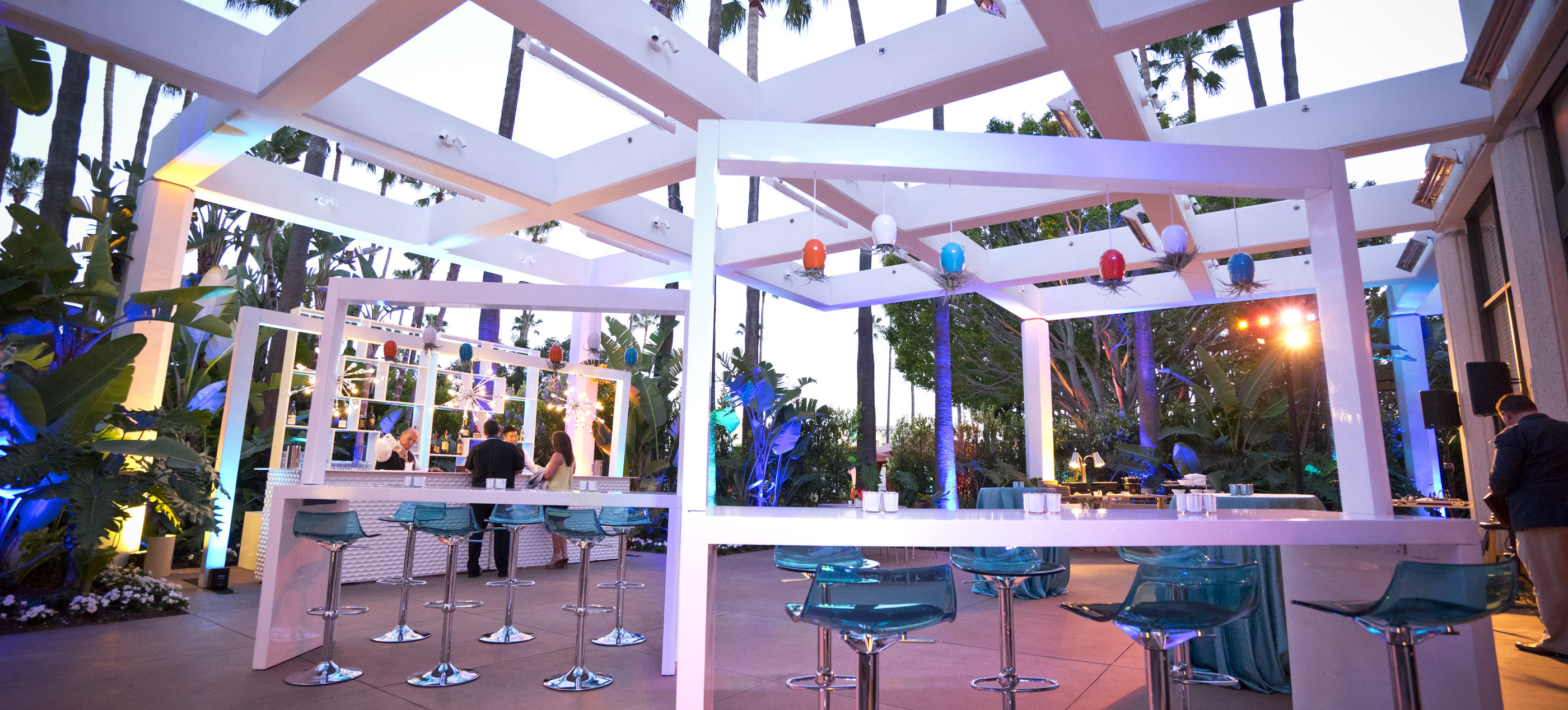 Fashion Island Hotel provides relaxed sophistication in—you guessed it—Fashion Island, Newport Beach's high-end shopping and entertainment centerpiece. Newport Center is the area's thriving business district and Newport Beach provides a plethora of activities for attendees to enjoy in between meetings. Planners will appreciate the staff's can-do approach.
Meet and Sleep 
The luxury property offers 295 guest rooms, ranging in size from 435 to 600 sq.ft., and 82 suites. All rooms have walk-out balconies or furnished patios. Multiple bright and airy, indoor and outdoor meeting spaces, including an 8,710-square-foot ballroom—the largest in Newport Beach—are ideal for corporate meetings large, small and in between. The ballroom provides a private prefunction area.
Eat, Drink and Play
Attendees can gather for pre- or post-event cocktails around the fire pit outside, and small groups can enjoy a meal together at Oak Grill, the hotel's signature restaurant. The hotel's catering partner will be happy to create custom menus for meetings of any size. Attendees can regroup and unwind during happy hour at Aqua Lounge, the hotel's night-life hot spot.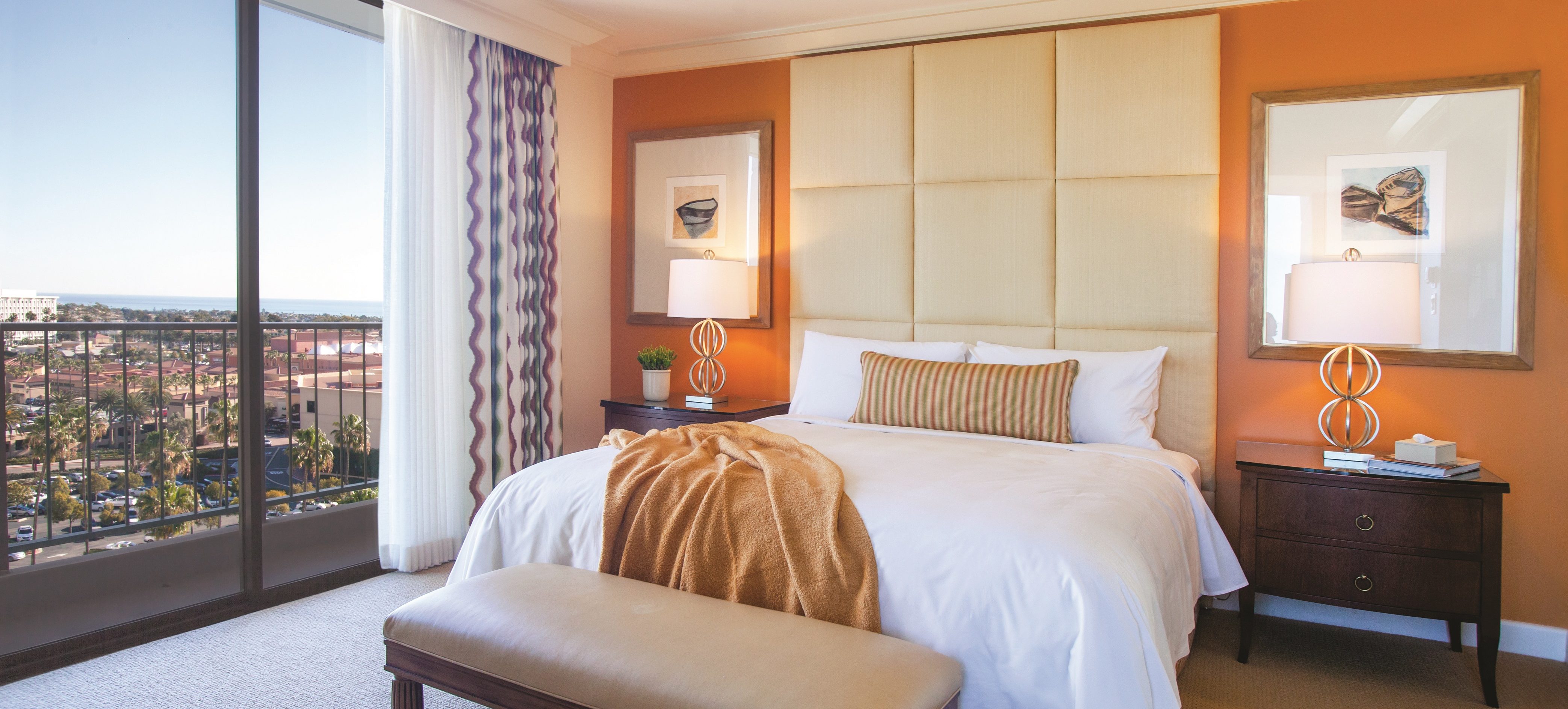 Attendees can get some sunshine on Balboa Island via electric bikes and catch a Duffy Boat for some team building on the harbor, and then luxuriate, relax and rejuvenate at Fashion Island Hotel's premier spa, or make the most of Fashion Island with a shopping break (or personal shopper).
The Resort at Pelican Hill
A luxury resort in Newport Beach, The Resort at Pelican Hill provides a comfortable yet lavish seaside setting for meetings, team building, and incentive and corporate retreats, with sweeping views and architectural and landscape design reminiscent of Old World Mediterranean splendor. The property boasts three distinct pools and two world-class golf courses, totaling 36 holes.
Meet and Sleep 
The resort features 23,200 sq. ft. of function space, including a range of rooms for board meetings and corporate retreats. Meeting rooms are divided into distinct areas of the property, and include a 4,560-square-foot ballroom, which can be divided into three sections; three ocean-view terraces, ranging from 2,800 to 5,600 sq. ft.; and a boardroom that can seat 24.
The property's Mar Vista provides several unique meeting spaces in a more private setting, a circular lawn providing 4,950 sq. ft. of space and a Renaissance-style rotunda, while the 3,200 square-foot golf pavilion is ideal for large team gatherings.
Accommodations include ocean- or garden-view bungalows and suites, and two-, three- and four-bedroom villas.
Eat, Drink and Play
With four high-end restaurants serving farm-to-table fare, two cafes and a gourmet market, planners can ensure attendees are well-fed. On-site activities for groups include painting, floral arrangement and cooking classes, a poolside "luxology" (luxury mixology) class, half- or full-day luxurious spa retreats, art and architecture tours and "dine-arounds" (for intimate groups as well as for groups of up to 100).
Attendees can get into the team spirit (and take in breathtaking views) at one of the resort's renowned golf courses. Planners can arrange for attendees to practice their putt or master their swing at a golf academy (with classes for every level), led by a PGA professional, then test their skills in a nine- or 18- hole game on one of the two courses. Both courses promise breathtaking views and challenges throughout.
Offsite, groups can hit the water for kayak and paddle boarding adventures, take a hike in nearby Crystal Cove and pedal around the local hot spots.