Photo credit: Waldorf Astoria Hotels & Resorts
Want to leverage the simple elegance of a natural, balanced space for your next gathering? You can rent many of the masterpieces from the early 1900s designed by iconic architect Frank Lloyd Wright. The connection to nature, quality craftsmanship and calming lines he became famous for are the same elements that will elevate the thinking at your next meeting.
This classic Phoenix destination incorporates Biltmore Blocks—pre-cast textile panels made from desert sand in 34 geometric patterns to lace together a unique exterior. The resort was renovated by Barry Design Associates of Los Angeles in 1992 to preserve Wright's innovate 1930s aesthetic.
When approaching Arizona Biltmore, you immediately know that luxury is the resort's forte. Greenery spreads across the 39 acres of land while the hallways and rooms have an elegant design that is constantly catching visitor's eyes.
Event spaces include Frank Lloyd Wright Ballroom (24,576 sq. ft.), McArthur Ballroom, Conference Center, Grand Ballroom, Aztec Room and Patio, Gold Room, Valley Room and Terrace Court.
Related: Arizona Biltmore on Full Display During Smart Event
As one of the last original Wright designed and built hotels, Historic Park Inn in Mason City, Iowa, earned its spot on the National Registry of Historic Places by preserving the classic design with updated amenities. Vintage furniture and decor are consistent with the sleek roof-lines and nature themes. The meetings space includes eight meeting rooms that combine to create a 2,400-square-foot great room for up to 200 people.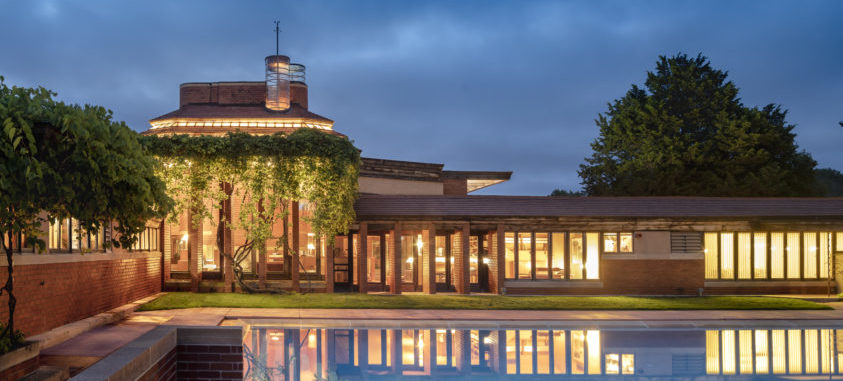 H.F. Johnson, the third-generation leader of S.C. Johnson, worked with Wright to create Wingspread in Wind Point, Wisconsin. This sprawling prairie-style house built into the landscape served as the Wright family home after it was completed in 1939.
Its novel design creates four distinct outdoor quadrants that complement the building's exterior. The event space is split into three carefully manicured wings: Conference Center, Sam and Gene Johnson Guest House and Wingspread. The Conference Center's outdoor courtyard is the largest space in the center at 3,615 sq. ft.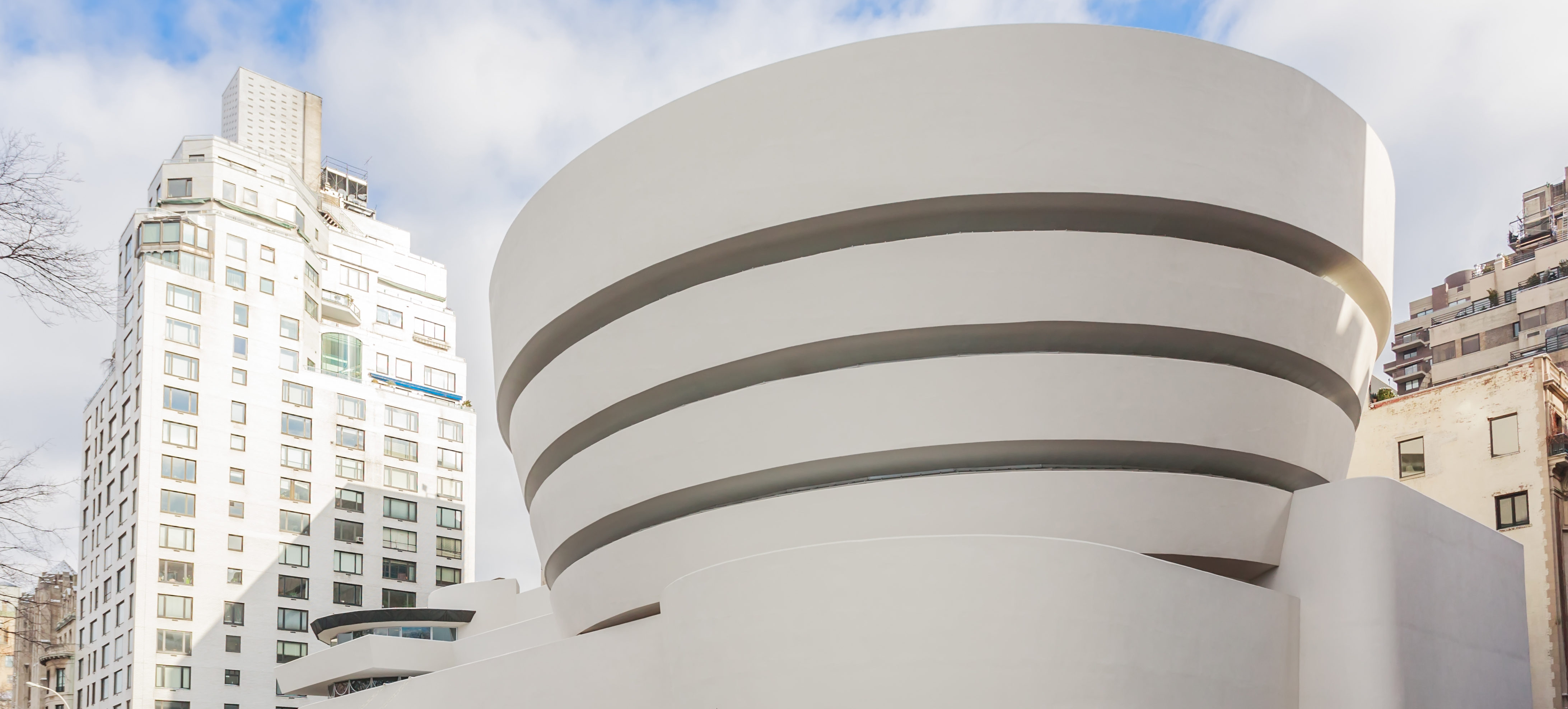 The museum designed by Wright to house the famous New York City businessman's massive art collection was the result of more than 700 sketches over 16 years. The modern, spiraling space finally opened in 1959, 10 years after Guggenheim's death. The curving ramp inside and swirling channels in the exterior bowl may bring to mind the image of giant peeling a strip from the building, but the effect on visitors is both calming and compelling.
Five different event spaces call the Guggenheim Museum home: Ronald O. Perelman Rotunda, Peter B. Lewis Theater, News Corporation Media Theater, The Wright and Cafe Three. For larger events, 1,000 can mingle in the Rotunda for cocktails with a multi-level view of the venue.
Originally imagined as a wide, short building, Wright convinced Harold C. Price, a pipeline construction company owner who spearheaded its creation, to transition to a tower structure when the Great Depression shifted the project from New York to Bartlesville, Oklahoma. Considered one of Wright's most important architectural works, the building's interior and exterior share copper and concrete accent themes while connecting to their natural environment.
Standing at 221-feet-high with several triangles and sharp corners jutting from the walls, Price Tower soars into the attention of anyone looking to the east. It boasts more than 4,600 sq. ft. of event space with a combined 550 sq. ft. of outdoor terrace space.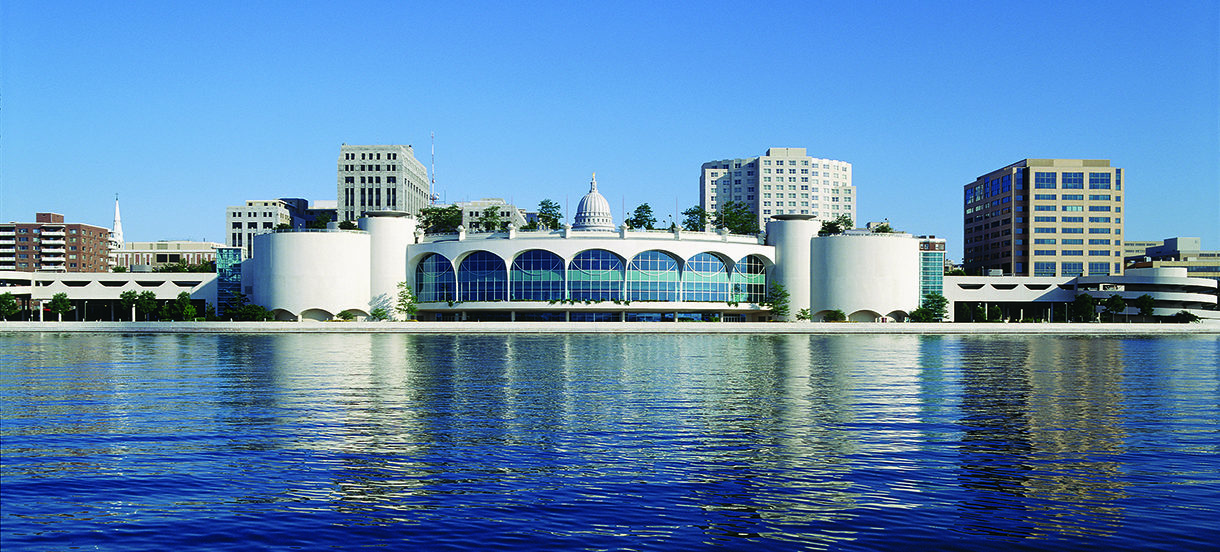 This curving testament to the rolling landscape of Madison, Wisconsin, calls the shores of Lake Monona home. Wright envisioned the project as a dream civic center with access to a jail, courtrooms, a rooftop garden and a railroad station. Almost 60 years after he presented his original design to the city—some 38 years after his death—Monona Terrace finally opened in 1997.
A well-groomed rooftop garden affords views across Lake Monona, and new angles on the stunning scenery Madison offers. If it is too cold or wet to enjoy the garden, the centerpiece of the grand rooms is the sweeping views through arched windows. The geometrically designed structure offers 85,000 sq. ft. of event space spread across six levels.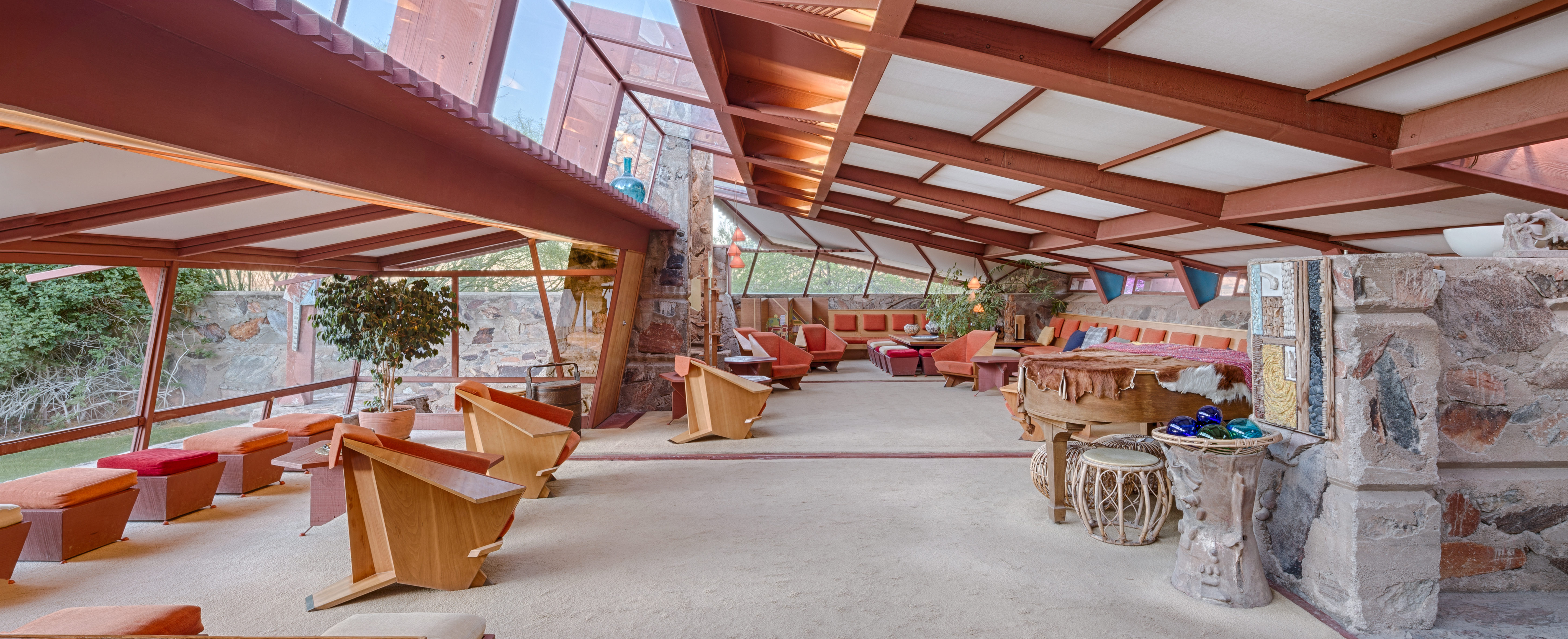 When this living, working laboratory rose out of the Scottsdale, Arizona, earth in 1937, Wright carefully designed it to be elegant without taking the attention away from the serene desert environment. Wright personally cared for the establishment for years and used it as a winter retreat.
Now a public space, Taliesin West has grown into a beautiful, angular event space that mixes modern and classic flare. The rooms include Cabaret, Cabaret Terrace, Garden Living Room, Garden Room Lawn, Garden Squares, Kiva, Music Pavilion, Pavilion Terrace and Prow and Sunken Garden/Sunset Terrace. The largest space, Garden Squares, can hold up to 550 people while the smallest, Kiva, can hold up to 20 people.
Related: 'I' is for 'Icon' of Architecture
For groups looking for places to connect with nature, Wright-designed spaces are a streamlined way to get back to basics.