The crashing of the waves. The light of the setting sun twinkling off rolling currents. The gentle hiss of water over rocks. Few things can match the beauty of being right on the water. Here are new and renovated hotels that make the most of their waterside locales.
More: New & Renovated: Getting Out of the Hotel
Sheraton Norfolk Waterside Hotel
Overlooking Virginia's Elizabeth River, this property recently completed a $12 million renovation, updating its lobby, fitness center, guest rooms and meeting spaces, all with the goal of emphasizing its riverside surroundings. The newly renovated Presidential Suite, for instance, includes 180-degree vistas of the harbor and city skyline. Meanwhile, Waterside Seafood Company, a new in-location restaurant, features floor-to-ceiling windows facing the water. Norfolk Waterside offers 46,000 sq. ft. of event space.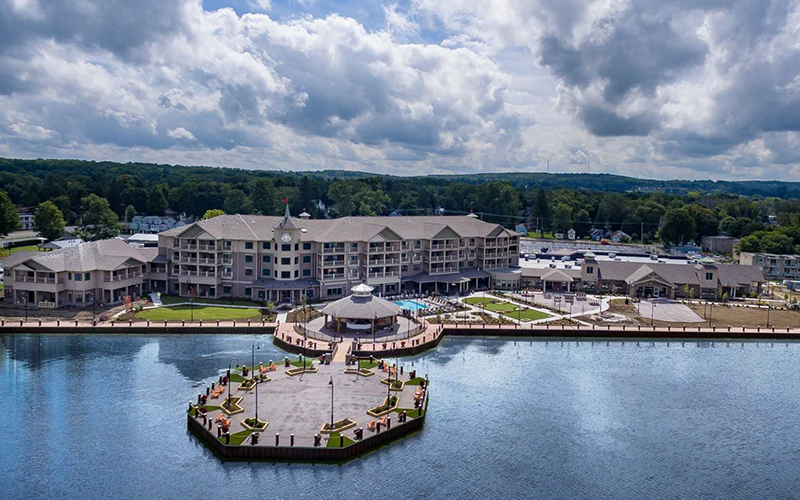 Chautauqua Harbor Hotel
Perched on the side of Chautauqua Lake in southwestern New York, this new property opened this fall as a new focal point for the region. Looking out over the lake, the hotel offers 10,000 sq. ft. of event space, including a small footbridge and island protruding into the water that's perfect for small-scale gatherings. With 135 guest rooms and an aesthetic combining the rustic nature of the location and elements inspired by grand hotels of old, it is an ideal destination for groups looking to get out of the city, but still feel at home.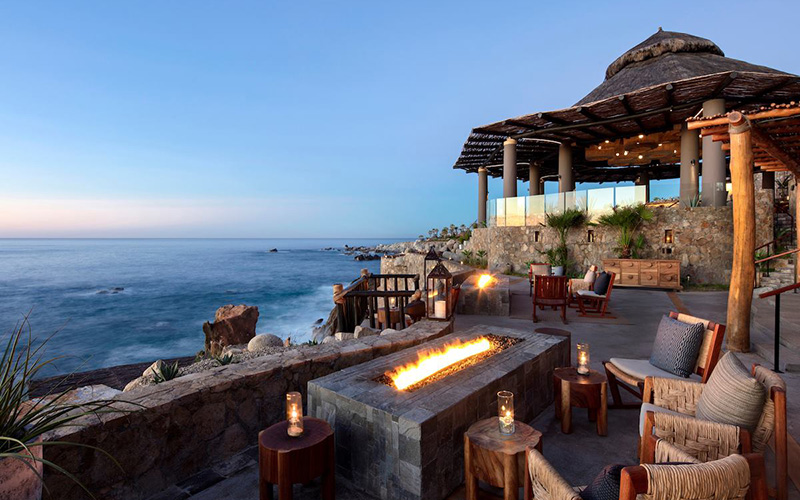 Esperanza, Auberge Resorts Collection
Just east of Cabo San Lucas at the southern tip of Baja California, Esperanza has opened a new meeting area and restaurant, right on the cliffs overlooking Sea of Cortez. The 1,808-square-foot meeting space, called Aire, features retractable floor-to-ceiling glass walls that can transition it between being an open-air event space and a closed, air-conditioned room with panoramic views of the water. The hotel offers seven other meeting spaces and 330 guest rooms.
Esperanza, Auberge Resorts Collection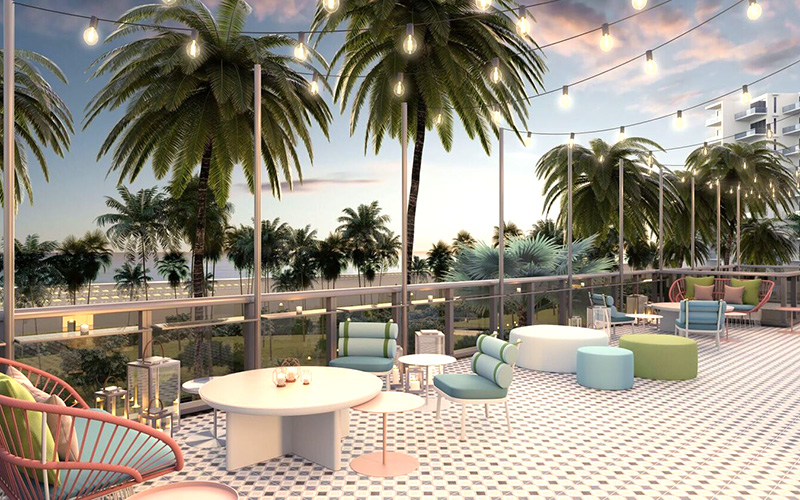 The Confidante, Miami Beach
Following a 2017 renovation of some of the hotel's meeting spaces, The Confidante is doing still more for groups and meetings. The property will debut its new, 2,300-square-foot Carmen Miranda Ballroom in January, along with almost 2,400 sq. ft. of additional space, including a prefunction area and wraparound terrace. This comes on top of the 15,000 sq. ft. of event space already offered. Originally opened in the 1940s, the hotel is a bastion of art deco architecture, overlooking the gorgeous Florida shoreline.