Cities are like people—they have their ups and downs. Many around the world have been struck with crises or have simply become overshadowed by more famous tourist magnets. But these same cities ultimately come bouncing back, offering fresh and enriching experiences and turning into exciting, trending destinations.
The New York Times recently compiled a list of 52 overlooked destinations. Whether you go for business or pleasure, here are our favorite on-the-rise metropolises.
Chandigarh, India
Chandigarh was a dream come true for renowned French architect Le Corbusier. He envisioned a city with a sleek, urban persona and designed innovation into many of the cities' distinctive buildings. India's first planned city slowly became a museum itself. Thirty minutes outside the city is The Oberoi Sukhvilas Resort and Spa—a serene wellness hub surrounded by forest, landscaped gardens and private pools. After a rejuvenating Turkish hammam scrub, meet in the resort's ballroom and al fresco function area that holds up to 500 people.
Rotorua, New Zealand
The thick, bubbling mud pools and springing geysers in Rotorua awe and inspire. The Maori culture surrounding the town also brings to life indigenous traditions through storytelling, performances and cuisine. Many luxury resorts in the area, such as Moose Lodge Estate, offer these experiences onsite. The hotel can host corporate events across its six unique meeting spaces. It also offers a plethora of team-building events, such as rafting, helicopter excursions and private hot springs.
Kigali, Rwanda
Kigali is looking toward the future. The capital of Rwanda is modernizing—introducing sustainable initiatives, such as a plastic bag ban, and implementing the use of technology in daily life. The Kigali Marriott boasts 5-star accommodation and is centered around an animated downtown.  The venue offers more than 16,000 sq. ft. of meeting space, with 14 event rooms and 10 breakout rooms.
Prague, Czech Republic
The Czech Republic is celebrating 100 years of independence in October, and its capital city, Prague, is sure to stun with exhibitions, concerts and events. The regality of the city is found in the many castles, theatres, cafes and bars. The Alchymist Grand Hotel and Spa has amenities fit for a king. The unique pops of red in the hotel's three gothic-style meeting spaces add a refined elegance to your event.
Tasmania, Australia
The crystal blue waters and pure air of Tasmania recently gave life to a bustling food scene that showcases unprocessed produce and seafood. Australian chefs migrate to the island to take part in the gastronomical revolution in the state's capital, Hobart. The Saffire Freycinet, located two hours outside the city, embraces the spirit of the food scene and offers tailored plates for every guest. The hotel's boardroom is perfect for intimate meetings and provides access to a terrace overlooking the mountains.
Seville, Spain
This Spanish masterpiece of a city is becoming a cultural epicenter—home to flamenco dancers, Gothic architecture and delicacies. Lonely Planet voted Seville one of the best places to travel in 2018. The Hotel Alfonso XIII was commissioned by the Spanish king in 1929 and remains a cultural icon. The versatile meeting rooms accommodate up to 350 people and blends Neoclassical design with modern service.
Bogota, Colombia
Colombia is finally emerging from decades of strife. In its capital of Bogota, colonial-era buildings are being converted into metropolitan havens. The heart of the city offers plenty of museums, food and coffee designed to spice up life. The Four Seasons' Casa Medina, built in 1946, is redolent of a bygone era. Event space totals more than 4,500 sq. ft. Unique group activities, such as a mixology class and Iron Chef Contest, are also a bonus.
Glasgow, Scotland
The Times reports that some 20 distilleries are opening in Glasgow. It's a move that is promoting the resurgence of whiskey culture in the city. The new, $12.3 million Clydeside Distillery will be Glasgow's first in more than a century. Malmaison exudes the funky spirit of the city. It offers three meeting spaces complete with creatively designed furniture, as well as a cocktail tasting, team-building activity.
Cincinnati, Ohio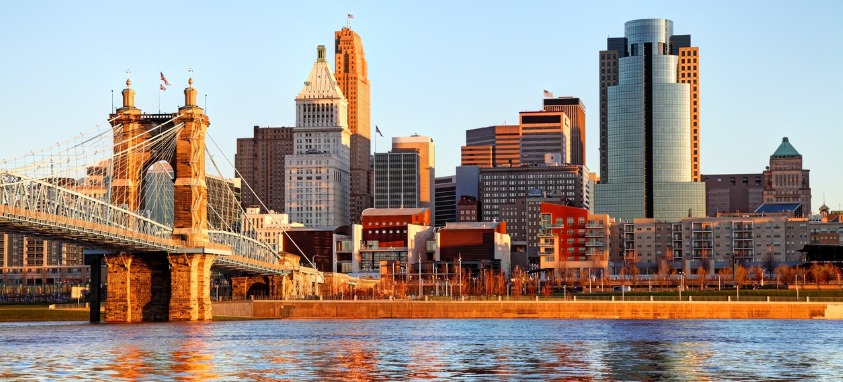 Sometimes the best gems are hidden in our own Midwestern backyard. The Queen City is ushering in a new reign. Over-the-Rhine is a hot-spot neighborhood with vintage Italianate architecture that house microbreweries and culturally chic restaurants, such as The Eagle, a mouth-watering soul food hall. Three new theaters also just opened last year. Many hotels, such as the Hilton Cincinnati Netherland Plaza, are near the city center and offer easy access to museums, the zoo and National Underground Freedom Center, a museum dedicated to the quest of people to be free. The hotel's flexible meeting space rings in at more than 40,000 sq. ft. 21c Museum and Hotel combines art, gastronomy, relaxation and business in one check-in.