The Oscars are just around the corner, and for most people that means judging who wore it best. But event planners are looking for more than that—they're on the hunt for Hollywood-inspired places to host their next event (the curse of a constantly-working mind!). Fear not, planners. We are honored to present to you a list of venues in destinations featured in this years' Oscar-nominated movies. Now pass the popcorn and may the best movie win.
The Shape of Water
Plot: Elisa, a mute janitor in a secret laboratory, falls in love with a mysterious creature. When the laboratory is ordered to kill it, Elisa takes its fate into her own hands.
Filming location: Toronto, Ontario, Canada
Notable conference center: Metro Toronto Convention Center is the largest in Canada with more than 2 million sq. ft. of meeting space, seven exhibition halls, 77 meeting rooms, two ballrooms and a theater that holds more than 1,200 people.
Interesting attractions: Toronto Islands are a ferry ride away from downtown. Take a walk along Hanlan's Point Beach, rent a bike from Centre Island to ride the trails, visit the Centreville Amusement Park and have a picnic all in one day.  It's a perfect getaway after a full day of meetings.
Roy Thomson Hall is home to the Toronto Symphony Orchestra and Toronto Mendelssohn Choir. It is also one of the main venues used for the Toronto International Film Festival; stop by for a captivating show.
The Post
Plot: Kay Graham has recently taken over her late husband's newspaper, The Washington Post. Graham must decide between publishing the Pentagon Papers and the safety of the Post.
Filming location: White Plains, New York
Notable conference center: Along with Doral Arrowwood: Luxury White Plains Resort's general meeting rooms, the Westchester Wing has 30,000 additional sq. ft. for meetings of up to 175 people, including 11 breakout rooms. An amphitheater offers a stop-the-presses, attention-grabbing stage with seating forup to 200 guests.
Interesting attractions: White Plains Performing Arts Center is home to many impressive productions. This includes MainStage Productions, which are "self-produced" plays featuring actors from Broadway, national tours and regional theater; the WPPAC Conservatory Theatre, which empowers young performers to establish their art as they grow and learn about theater and performing; and Stage 2, which allows college, graduate school and community performers to work with professional artists. Settle down and watch a show that's fun for both the audience and entertainers.
Dunkirk
Plot: Based on the true story of the evacuation of more than 300,000 Allied soldiers during World War II, the film follows  life-and-death struggles on the beaches of France.
Filming location: Plage de Malo-les-Bains, Dunkerque, Nord, France
Notable conference center: Quality Hotel Dunkerque will fulfill your event needs. The Veranda can fit 150 people theater-style, and the room comes equipped with a mobile screen and data projector. Dress to impress for a visit to nearby Imperial, which includes its own seminar room and terrace space in its credits.
Interesting attractions: Known for its beaches and dunes, the Malo-les-Bains is popular for swimming, sunning and wind-surfing. Take a cruise around Dunkerque's port or bike along the coastline; it's a beautiful area when it isn't in the middle of a war zone. You can also take a swing at Golf de Dunkerque Grand Littoral—it was recently renovated to feature 27 holes inspired by Dunkerque's 17th century ramparts.
Phantom Thread
Plot: A dressmaker falls in love with a strong-willed waitress, unraveling the world of routine he has worked hard to build.
Filming location: London, England
Notable conference center: The London Convention Centre features 70,000 sq. ft. of meeting space, as well as a 33,000-square-foot ballroom.
Interesting attractions: London will never leave you wondering what to see next. Take a Ferris wheel ride on the Coca-Cola London Eye for a view of the city, visit the ZSL London Zoo with more than 16,000 animals or take a London by Night bus tour to see the city come alive at night. The culture is vibrant—be prepared to feel swept off your feet, just like the dressmaker was.
Lady Bird
Plot: A coming-of-age story following a teenage girl in her senior year of high school as she grapples with love, sex, college applications and a tumultuous relationship with her mother.
Filming location: Sacramento, California
Notable conference center: Sacramento Convention Center Complex is highly accommodating. It features 137,000 sq. ft. of exhibit space, 31 meeting rooms, a 24,000 square-foot ballroom, Community Center Theater and historic Memorial Auditorium.
Interesting attractions: Visit the expanded Crocker Art Museum, the oldest public art museum in the state, filled with historic masters and contemporary modern art pioneers. Ample room practically cries out for a red carpet event indoors under the soaring skylights or on the adjacent patio.
William Land Park is a star-studded event waiting to happen. From whimsical spaces at Fairy Tale Town to dining with a backdrop of giraffes a gathering at the amphitheater or a quick round of golf, Sacramento gets the award for green spaces.
Get Out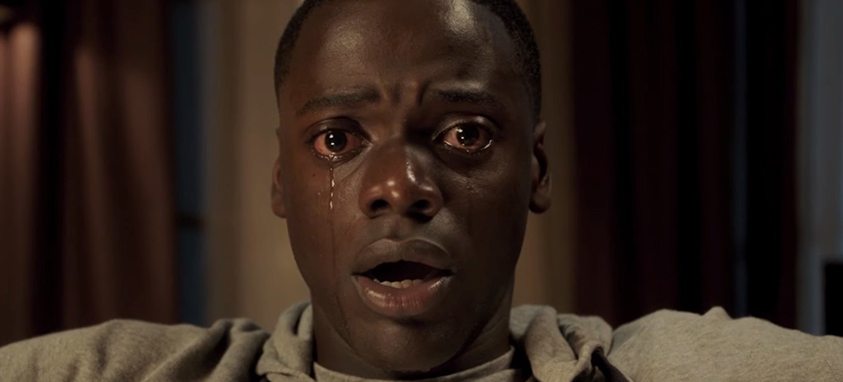 Plot: A black man meets his girlfriend's white parents for a weekend at their house. While friendly in the beginning, their warmth quickly becomes eerie.
Filming location: Alabama
Notable conference center: The Bryant Conference Center has 30,000 sq. ft. of flexible meeting space, as well as meeting rooms that can accommodate up to 1,000 people. The venue includes an executive boardroom and lecture-style classrooms among other spaces.
Interesting attractions: The FAME Studios in Muscle Shoals are a must-see. Artists who recorded here include icons Etta James and Otis Redding.
Popular places to visit include the U.S. Space and Rocket Center in Huntsville—the rockets engineered here sent Apollo to the moon—and the Civil Rights Memorial in Montgomery, with engravings of the names of civil rights leaders and the words of Dr. Martin Luther King. Alabama is rich with history at every turn.
Three Billboards Outside Ebbing, Missouri
Plot: Following the murder of her daughter seven months prior, a woman buys three billboards accusing the police department of ignoring her case. A hot-headed, second-in-command exacerbates the turbulent relationship even further.
Filming location: Asheville, North Carolina
Notable conference center: U.S. Cellular Center in Asheville features an exhibition hall of 25,148 sq. ft., as well as nine meeting rooms ranging from 336 sq. ft. to 2,408 sq. ft.
Interesting attractions: Downtown Asheville is its own attraction. Listen to street performers, hop on a trolley tour, shop in local boutiques and view the open-air market at Grove Arcade. There's even a local drum circle every Friday night. The sidewalk will feel like your personal red carpet.
Darkest Hour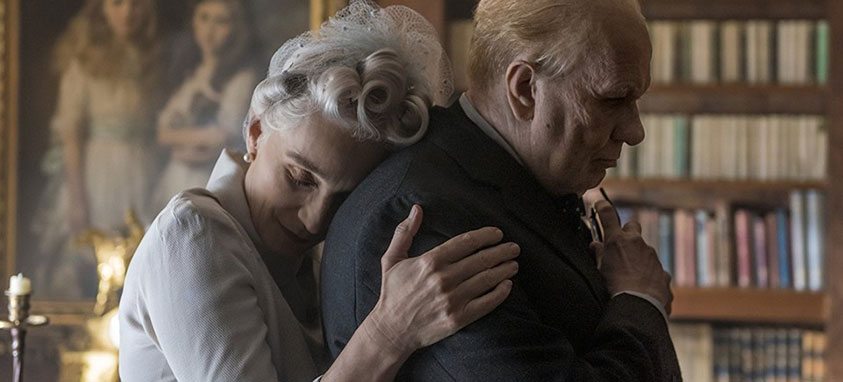 Plot: Newly-appointed Prime Minister Winston Churchill must choose between negotiating a peace treaty with Nazi Germany and standing strong in the fight for his country's ideals and freedom.
Filming location: Bicester Aerodrome, Bicester, Oxfordshire, England
Notable conference center: The Kassam Stadium Oxford, located in Oxfordshire itself, has an exhibition hall that can fit 1,000 standing, as well as suites that can welcome 168 to 390 people theater-style.
Interesting attractions: Visit Windsor Castle, Stonehenge, and Oxford—Oxfordshire is filled with historical landmarks. You can even join a tour to visit Harry Potter filming locations. Join an Oxford Pub and City Walking Tour to learn about urban legends and historical sights while popping into a few pubs—kick back in a way Winston Churchill could not.
Call Me By Your Name
Plot: In Italy, a 17-year-old boy explores sexuality and love with his father's research assistant, who will soon return to America.
Filming Location: Crema, Cremona, Lombardy, Italy
Notable conference center: L'Albereta Resort in Lombardy can host your meetings and events, accommodating up to 300 guests in the Sala Delle Feste.
Interesting attractions: Book a guided tour through Tours of Milan that will lead you through the streets of Milan, stopping to view sights including the La Scala opera house and Sforza Castle. End the tour by viewing Da Vinci's "The Last Supper" in person.
Take an audio tour of the Duomo di Milan that will lead you throughout the grand cathedral. Venture to its beautiful rooftop terraces for a breathtaking view of the Alps. Like the research assistant, you'll fall in love—even if it's simply with the scenery.