Dancers in the Dark by Patrick Dallard and Tjasa Gusfors; photo credit: Asaf Kliger
The arctic travel experts at Off the Map Travel have announced the 2018 line-up for the ICEHOTEL Art Suite Designs. This winter brings the 28th ICEHOTEL in Jukkasjärvi.
Before getting into the details, it's important to note that ICEHOTEL is exactly what it sounds like. Located in Jukkasjärvi, Sweden, the ICEHOTEL is the world's first hotel made entirely of snow and ice. And there's a lot of ice involved—enough to make 700 million snowballs and chandeliers made of 1,000 hand-polished ice crystals to be exact. It's hard to say exactly how that was measured, but there's no denying that's impressive. It doesn't last all year though. Almost symbolically, the rooms melt into the Torne River when spring arrives.
The ICEHOTEL began as a gallery for local artists to present their work. The gallery model changed one day when a few bold tourists asked to sleep there. Thus, the concept for the ICEHOTEL was born.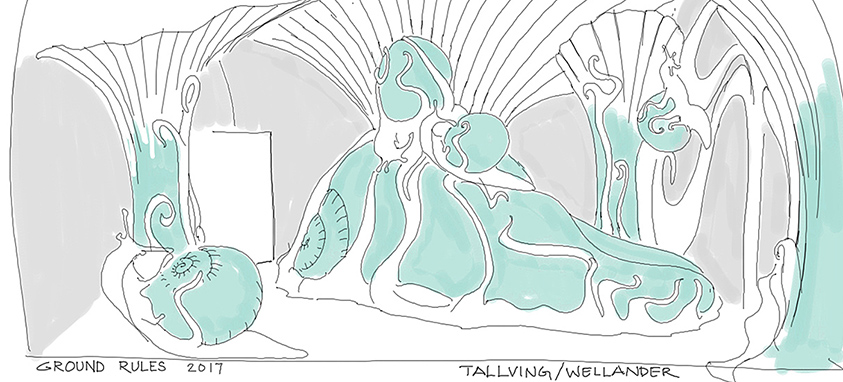 ICEHOTEL sketches; photo credit: Off the Map Travel
The new ICEHOTEL suites will be designed and crafted by 28 artists from 11 different countries far and wide. A few options visitors can expect include: a King Kong model, an Alice in Wonderland-style fairytale suite via a hanging installation (Hang in There) and a world of giant ice snails (Ground Rules).
"We can't wait to see the new designs come to life. These artists have been selected from hundreds of applicants. Making their designs a reality creates a truly global masterpiece," said Jonny Cooper, Arctic travel expert and founder of Off the Map Travel. "The team at the ICEHOTEL never fail to impress and seem to outdo themselves each year."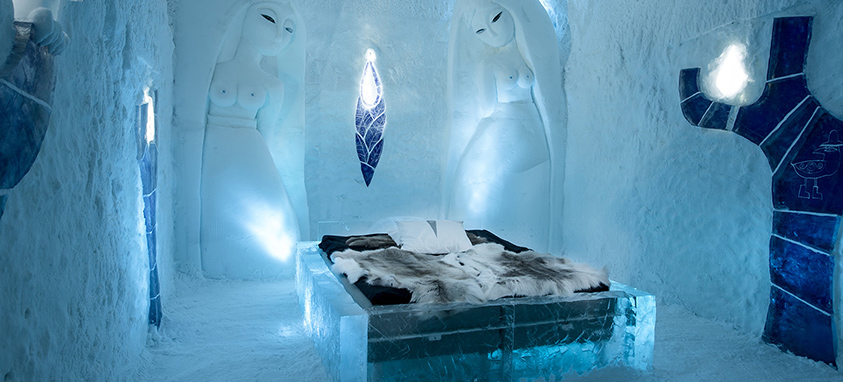 Living with Angels by Benny Ekman; photo credit: Asaf Kliger
On December 15, the following Art Suites will be open to guests:
Space Room by Adrian Bois Pablo Lopez
Daily Travelers by Alem Teklu Anne Karin Krogeveoll
Cumulus by Annakatrin Kraus Hans Aescht
Follow the White Rabbit by Anna Sofia Mååg Niklas Byman
King Kong by Lkhagvadorj Dorjsuren
Queen of the North by Emilie Steele Sebastian Dell'Uva
White Desert by Timsam Harding Fabián Jacquet Casado
LIVQ by Fabien Champeval Friederike Schroth
A Rich Seam by Howard Miller Mugh Miller
Wandering Cloud by Lisa Lindqvist
Hang in There by Marjolein Vonk Maurizio Perron
Radiance by Natsuki Saito Shingo Saito
Monstera by Nina Kauppi Johan Kauppi
Last Faberge Egg by Tomasz Czajkowski Eryk Marks
Ground Rules by Carl Wellander Ulrika Tallving