ABC's The Bachelorette is about so much more than Rachel Lindsay's journey to a proposal on the program's most dramatic finale ever. Viewers can look at it as a travel show, while meeting professionals can get inspiration for locations to hold meetings and events. Let's take a glance at just some of the places roses were handed out this season.
Los Angeles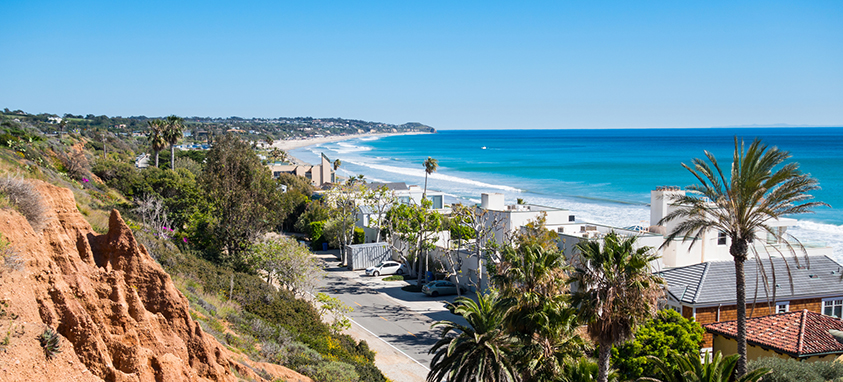 On the second episode of the Monday night series, Lindsay was joined by a group of guys, along with special guests Mila Kunis and Ashton Kutcher, at Saddlerock Ranch in Malibu, California. The 1,000-acre vineyard and estate offers four event spaces, including Camp Cabernet, which can accommodate up to 300 people. The lawn is surrounded by uniquely themed Airstreams. This is also the site of Malibu Wine Safaris, so guests can meet Stanley the Giraffe, zebras, alpacas and more during their stay.
Also in episode two, Lindsay brought the men to Clifton's Republic in Downtown Los Angeles. This old Hollywood bar and eatery is completely rejuvenated, but keeps its original charm and takes guests back in time to another era. The focal point is The Monarch, a multistory redwood tree that stands tall in the Cathedral Grove section of the venue.
The bachelorette and her suitors went to The Cowboy Palace Saloon in Chatsworth, California, in episode three. They were joined there by her former Bachelorette co-stars—Alexis Waters, Corinne Olympios, Jasmine Goode and Raven Gates. The space can be rented for a buy-out to host your next event. Treat your guests to a country western-themed party, complete with a line dancing lesson and live music.
Hilton Head, South Carolina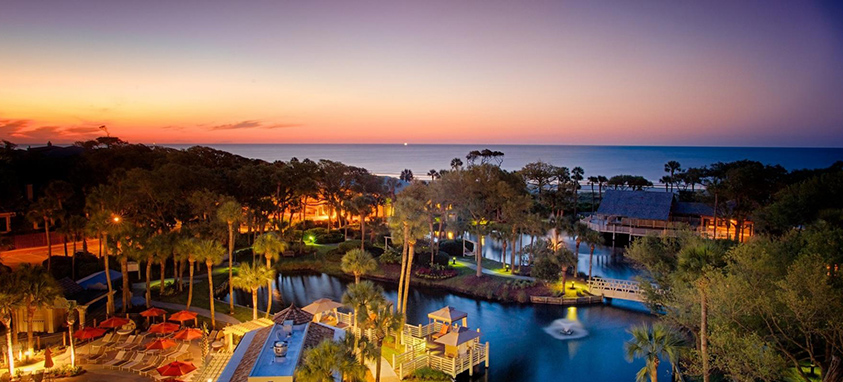 Credit: Sonesta Resorts
The Bachelorette cast packed their bags for the fourth episode of the season and headed to Hilton Head Island, South Carolina. They stayed at Sonesta Resort Hilton Head Island. This property has 23,000 sq. ft. of meeting space among six rooms dedicated to events. There's a 10,000-square-foot ballroom, 7,000-square-foot outdoor pavilion with ocean views and 340 newly renovated guest rooms.
Oslo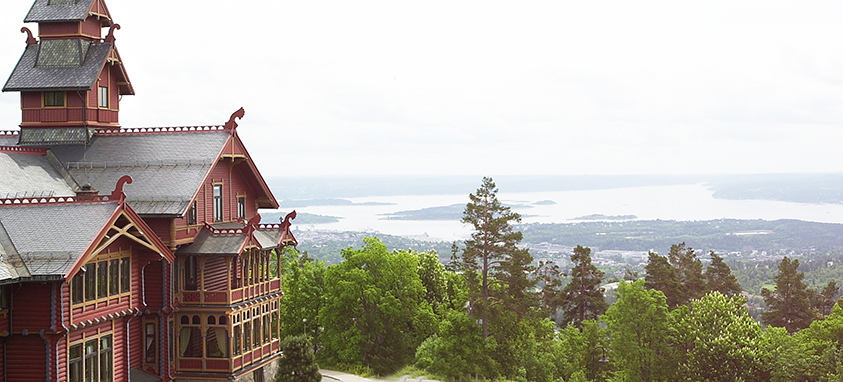 Credit: Scandic Hotels
In episode five, the lovebirds jetted off to Oslo, where Lindsay enjoyed a one-on-one date at Holmenkollen Ski Museum & Tower. Atop the ski jump, visitors can take in panoramic views of the city. Inside, there's a museum consisting of 4,000 years-worth of skiing history.
They stayed at Scandic Holmenkollen Park Hotel, which has eight conference rooms that can accommodate 800 attendees. In May, Scandic announced an initiative to bring more meetings to its properties by pledging to train 500 meeting advisors by 2020. Throughout 2017, they'll also be rolling out a new food and beverage menu to please all palettes and dietary concerns, and a Magic Box to keep participants stimulated. This historic 1894 hotel looks like a log cabin and has 343 guest rooms.
The rose ceremony in episode six took place at Losby Gods Manor in Finstadjordet, Norway, a short drive from Oslo. Taking advantage of the television exposure, the resort is now offering Bachelorette Packages for romantic getaways. There is more than 160 years of rich history at this 70-room hotel. Kings and noblemen used to meet here and now you can, too. Its largest conference room, Meyersalen, seats 180 people.
Copenhagen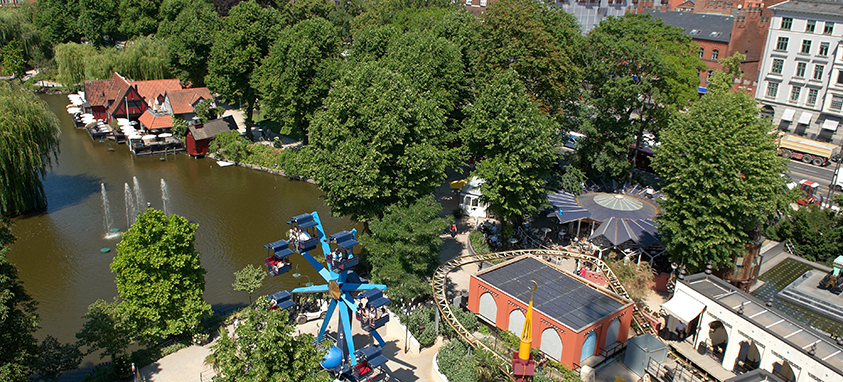 Credit: Tivoli Gardens/Rasmus B.S. Hansen
During a one-on-one date in episode six, Lindsay and her lucky gent ate dinner inside Tivoli Gardens. This amusement park dates back to 1843 and served as inspiration to Walt Disney's design of Disneyland. Tivoli offers facilities for meetings and events.
Conferences can also be held at Beach Hotel Marienlyst in Helsingor, Denmark, where Bachelorette nation slept. In fact, it's the only conference facility in the North Zealand area. The House of Parliament can fit 140 attendees and the auditorium can hold 160. In total, there are 18 meeting rooms. The four-star hotel would be happy to assist in organizing team-building activities for your group. It's situated on the seashore and visitors are treated to a view of Kronborg Castle from some of its 225 guest rooms.
Geneva

Credit: Glacier 3000
The Swiss Alps served as the backdrop of episode seven. Lindsay took Peter Kraus on a one-on-one date, via helicopter of course, to the peak of Glacier 3000. It is a picturesque setting for conferences and incentive trips and offers team-building activities, such as dogsled rides as seen on The Bachelorette. Visitors can also walk across Peak Walk by Tissot, the only suspension bridge in the world that connects two mountain peaks, and ride Aline Coast, the world's highest toboggan run.
The majestic Victoria Concert Hall was also featured in the episode during her date with Bryan Abasolo. The theater can be rented for certain kinds of performances and a reception can be held in its foyer.
Hotel Royal in Geneva is a luxury four-star resort in the heart of the city. Conferences take place among the natural light provided by skylights in one of the six meeting rooms. The largest space in the 202-room hotel accommodates 280 attendees.
Sciez-Sur-Leman, France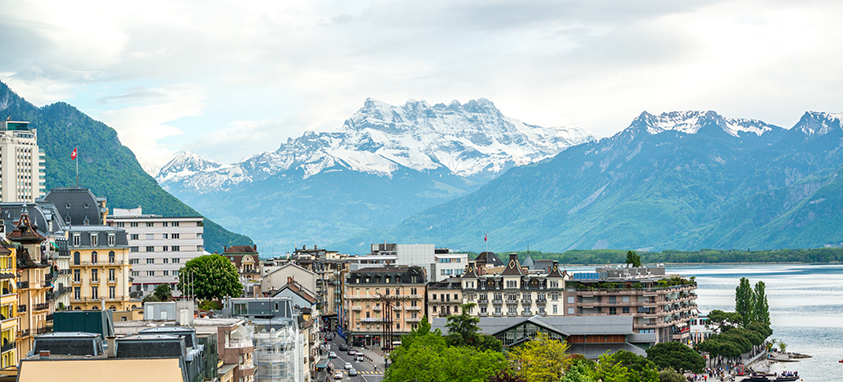 In episode seven, Lindsay and some of the remaining dudes paid a visit to Chateau de Coudree, an ancient castle turned hotel 30 minutes outside of Geneva in Sciez-Sur-Leman, France. Located on the shore of Lake Geneva, this stone fortress hosts corporate events for up to 130 people in its private dining room and six conference spaces. Antique furniture can be found in the 17 guest rooms.
Dallas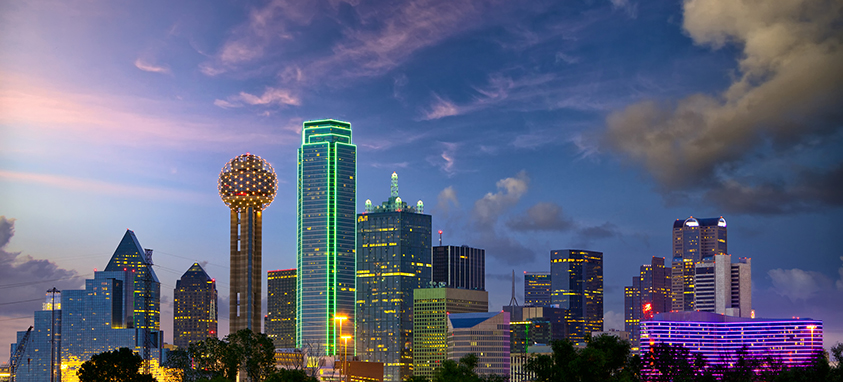 When it was time for the final three to meet her family in episode nine, Lindsay brought Abasolo, Kraus and Eric Bigger to her hometown of Dallas. They stayed at the stunning Hilton Anatole in the Design District. In between meetings, and in The Bachelorette's case dates, guests can relax at the hotel's new JadeWaters pool complex with a lazy river, luxury cabanas and two water slides. Hilton Anatole has 1,606 guest rooms and more than 500,000 sq. ft. of event space, with 11 ballrooms and 79 meeting rooms. As the saying goes, "Everything is bigger in Texas." It's conveniently located close to two major airports.
The Texas-native swept Bigger off his feet by taking him to the top of Reunion Tower. He fell in love with not only her, but the city of Dallas, from 560 feet in the air. The Geo-Deck offers 360 degree views and an outdoor wrap-around deck. Reunion Tower has three levels of event space for groups as large as 300 attendees. Private event catering is provided by Wolfgang Puck.
Lindsay took Abasolo to HG Sply Co., where the couple sat on the rooftop for great views of the city below. The restaurant does accept reservations for large groups.
Rioja, Spain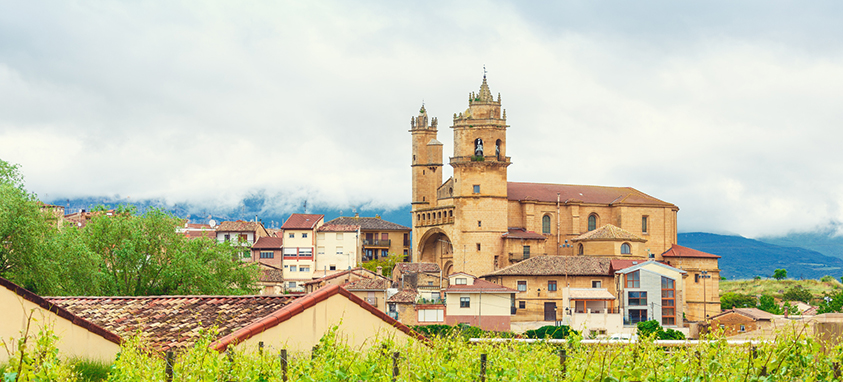 The last men standing each enjoyed a night in the Fantasy Suite with Lindsay at Hotel Viura in Rioja, Spain. Private events can be booked on the hotel's rooftop lounge, indoor spaces (with plenty of natural light) and wine cellar. Known as a wine region, guests can visit vineyards while in Rioja and sign up for adventurous activities such as a hot air balloon ride.