Washington and Northern Virginia infuse meetings with history, passion and purpose
It has been 232 years since the Residence Act of July 16, 1790, proclaimed Washington D.C. the nation's capital. Since then, Washington has been the site of just about every category of historical significance. From political to cultural, academic to corporate, it has happened in Washington and the surrounding venues of Northern Virginia.
Events in this historic location carry the slightest echo of the fife and drum, a marching band on a National holiday and hopeful cheers from the masses fighting for the greater good. Whether austere or chic, large or small, the City of Magnificent Intentions, christened by Charles Dickens, has something for everyone, especially for those traveling there for business.
Washington: Meetings with a Capital M
According to Destination DC, the nation's capital will have hosted 19 citywide conventions by the end of 2022, accounting for an estimated 394,000 hotel room nights with a total economic impact of $394 million. However, Washington's attention to green is not just in the paper form. Sustainability is among the city's top priorities as it strives to uphold its distinction as the first LEED Platinum City in the world by U.S. Green Building Council because of its environmentally-forward practices.
"Amid the atmosphere of Washington D.C. and Northern Virginia, there remains the slightest echo of the fife and drum, a marching band on a national holiday and the hopeful thumps from the masses fighting for the greater good."
Another appeal of this destination for business travelers is "Project Journey," a $1-billion investment that added new security checkpoints and a 14-gate concourse that will replace the existing shuttle bus operations at Reagan National Airport (DCA). In addition, the Dulles Corridor Metrorail project will connect Dulles International Airport (IAD) to downtown. Plans for a $675-million, 400,000-square-foot concourse with new amenities are set to begin in 2023. So, between sustainability and convenience, Washington, is covering all bases.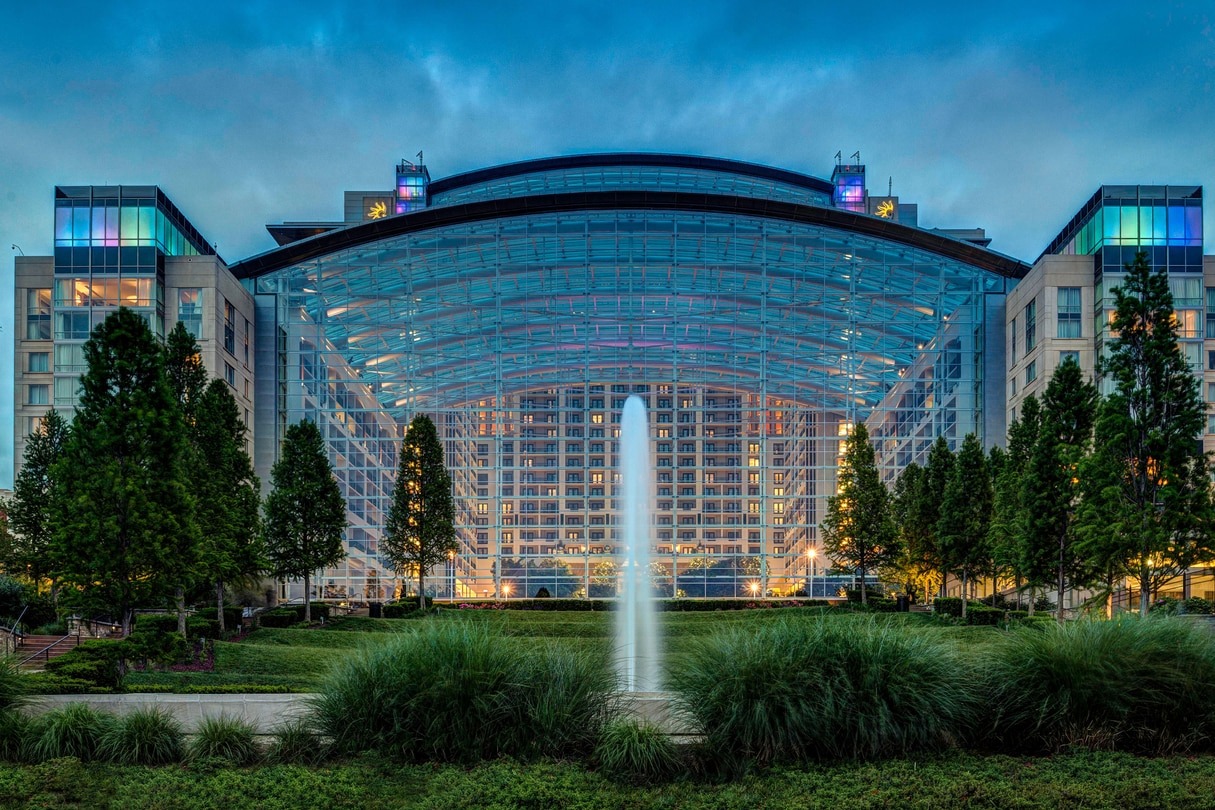 Centrally located and walkable from nearly all major Washington attractions, Walter E. Washington Convention Center is the crowned jewel of capital city meetings and events venues. With a total of 2.3 million sq. ft. of space, which includes more than 700,000 sq. ft. of exhibit space, 77 meeting rooms, and a $6-million art collection, Walter E. Washington Convention Center demonstrates both brains and brawn.
The brawn is the sheer size of the venue, which boasts the city's largest ballroom at 52,000 sq. ft., whereas the brains are demonstrated in the attention to detail, from the thoughtful accessibility for patrons with disabilities to the policy distinctions between allowances for dogs used as service animals and exclusions for dogs used as comfort animals.
The meeting spaces range in size from 530 to 12,500 sq. ft. of usable space. This allows for flexibility of the meeting's purpose as well as intimacy of its gathering. The in-house meetings and events team is meticulous with details and coordinates with their tech partners to ensure an efficient and impressive event. The food and beverage service is a far cry from the usual box lunches. Aramark's brand, DC Eats, provides tastes consistent with the local and culturally diverse culinary scene around Washington.
As the largest non-gaming hotel on the East Coast, Gaylord National Resort & Convention Center at National Harbor is a picturesque waterfront hotel with 94 event rooms, 101 breakout rooms and nearly 547,000 sq. ft. of total event space situated on the banks of the Potomac River. Although the resort is conveniently located just 15 minutes from Washington, visitors feel like they are worlds away. The waterfront is especially stunning at sunset, when National Harbor lights up with the shimmer of the Potomac and the glow of The Capital Wheel, a 180-foot high Ferris wheel.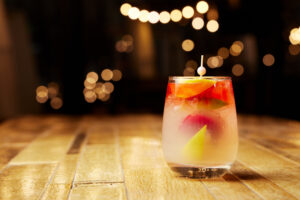 Nearby, MGM National Harbor specializes in groups of 10–500, with 50,000 sq. ft. of event space. Sheila Hession, MGM National Harbor director of sales, proudly stated, "Our amenities are truly unmatched in the market. Nowhere else can meeting planners offer more than a dozen on-property dining options, an expansive two-level casino, a Las Vegas-caliber sports book, a 3,000-seat theater that attracts top entertainers from around the world and 5,000 complimentary self-parking spaces. Meeting attendees have access to an endless assortment of entertainment options without ever needing to leave the building."
If a smaller venue is needed, one that provides all the necessities for successful meetings, 3,762 sq. ft. at Courtyard Washington Capitol Hill/Navy Yard beckons. Opened in February 2022, this hotel provides opportunities for comfortable meetings, a taste of the national beverage at the Smoke and Mirrors Rooftop restaurant and bar, and a short walk to Nationals Park to cheer for Screech and friends.
Ronald Reagan Building and International Trade Center is an impressive venue with 22 event spaces equaling 65,000 sq. ft., with natural light and dramatic architecture, an iconic landmark in the heart of Washington. The amphitheater can comfortably seat 595 guests all with great views of the 36-foot, curved stage. At the heart of the building is the aptly named Atrium, with flexible seating, elegant skylight and dramatic architectural lines. The trade center website offers a useful 360-degree, virtual reality tour with an easy click-and-view feature to adjust for the number of tables spread out over the 8,100 sq. ft. of event space.
Washington National Cathedral, the sixth largest cathedral in the world, is available for scheduled meetings and events, sharing its glorious edifice and sanctuary with those looking for a memorable meeting that elevates the business at hand to something practically sacred.
For a smaller and more intimate meeting, Josephine Butler Parks Center, a mere mile-and-a-half from the White House, offers a taste of historic Washington, which helps to set a classic mood, ideal for any meeting or corporate event of 50 or fewer people. This Renaissance Revival-style mansion was named after community activist Josephine Butler, daughter of sharecroppers and an integral part of the social changes in Washington from 1930 until her death in 1997.
The Mansion on O Street is akin to a speakeasy on steroids. The property is basically five interconnected townhouses dating back as far as 1892. It hosts every type of event imaginable within its maze of rooms, decked out with donated artifacts—all for sale.
Virginia Is for Lovers of Meetings and Events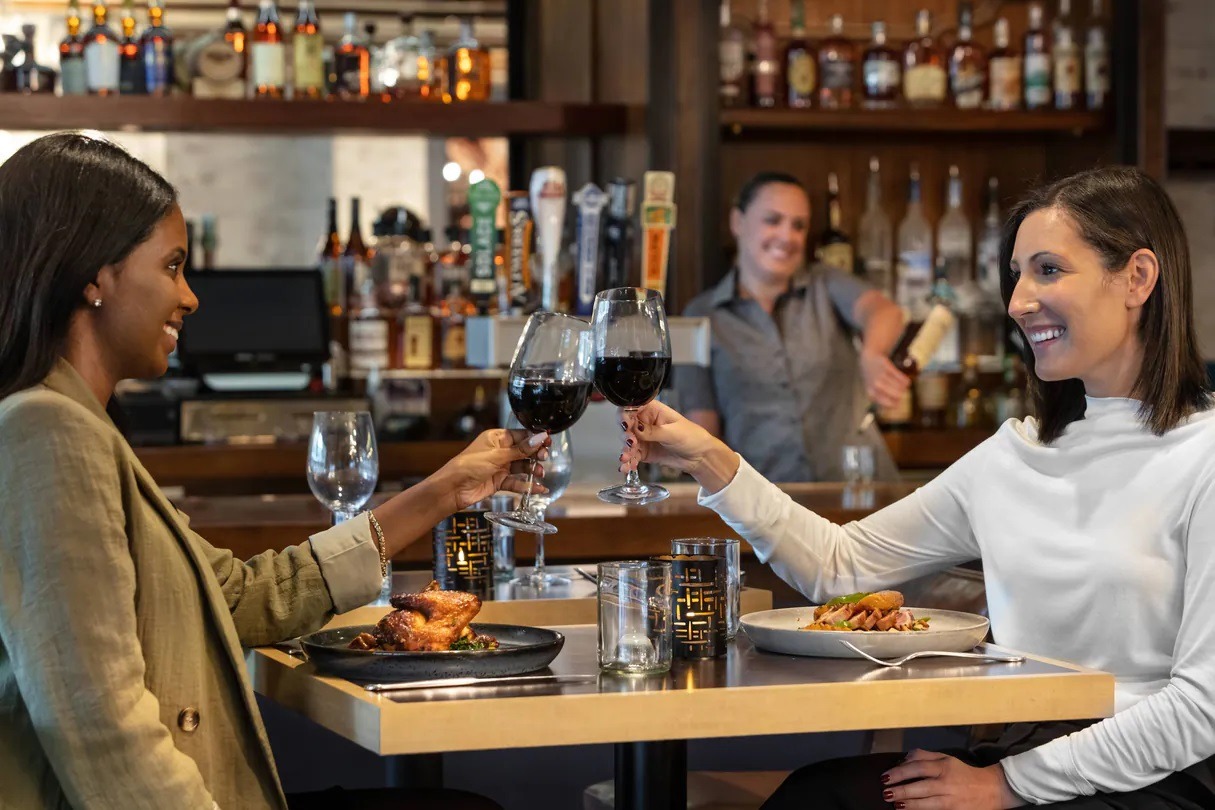 The love affair with Northern Virginia meeting and events spaces begins with The National Conference Center in Leesburg, Virginia. Indoor options include 265,000 sq. ft. of flexible meeting space, 250 rooms and the largest grand ballroom in Northern Virginia. The outdoor spaces boast patios, fire pits and 40 acres of walking and hiking trails. The National Conference Center also makes available a mix of activities from art workshops to mixology classes to karaoke at The Black Olive Sports Bar & Grill.
For businesses used to living in the fast lane, the town of Manassas, Virginia, Autobahn Indoor Speedway is the destination for team building. The facility provides meeting space for small to medium groups and an exhilarating, all-electric go-kart racing experience of up to 50 mph.
Cooperative Plaza Conference Center's 7,000 sq. ft. of meeting space in Arlington, Virginia, is located only five miles from Washington. The site is surrounded by a plethora of shops and eateries for those moments when the work takes a backseat to leisure.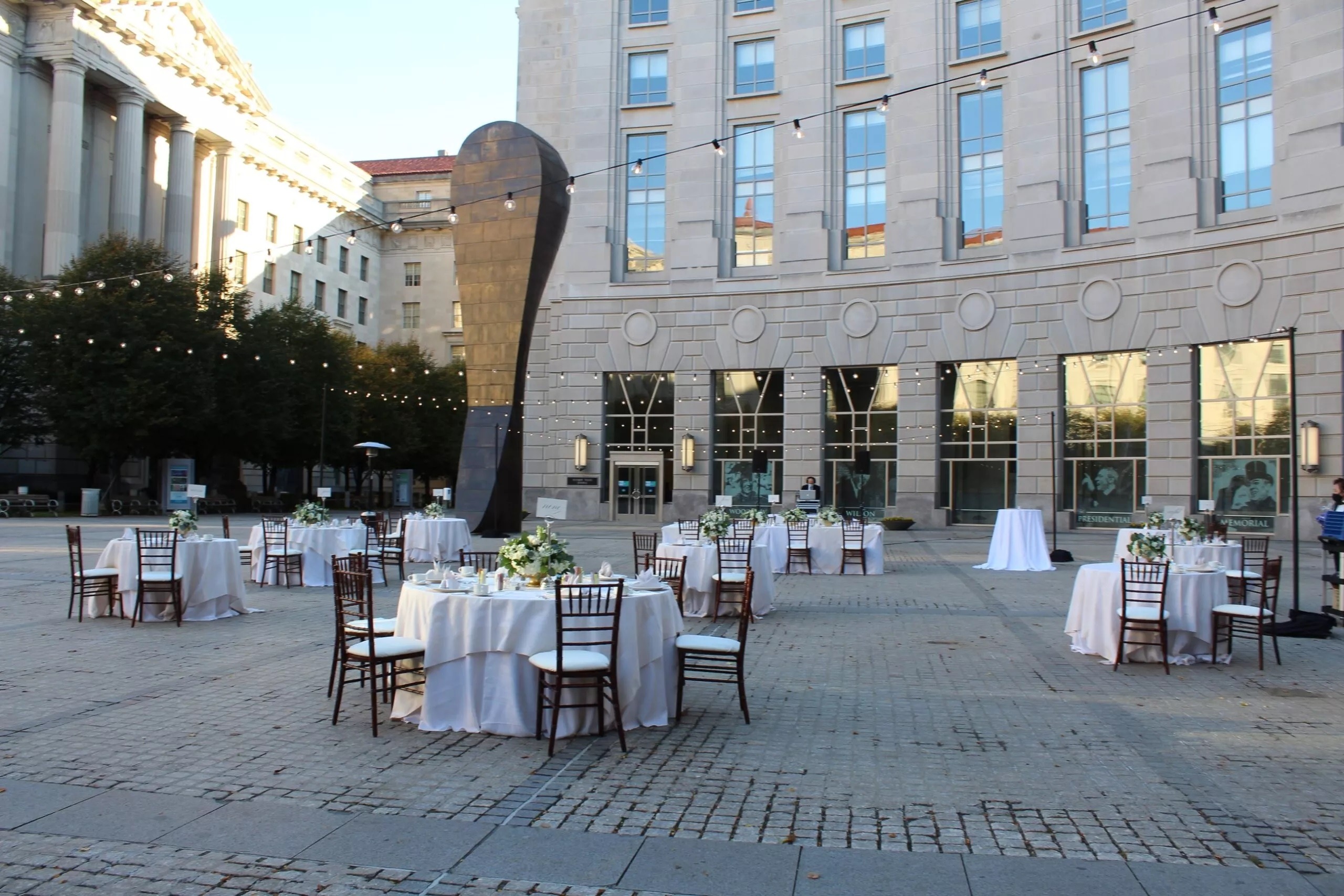 "Arlington County offers the unique blend of being an urban destination, complete with the walkability, public transit and other facets that make it extremely accessible, with the friendliness of a small town," said Cara O'Donnell, director of media relations for Arlington County.
One of Northern Virginia's most historic and rustic towns is Alexandria, and one of its quintessential properties is The Alexandrian. Described as a refined urban retreat, the hotel blends modern luxury, historic flair and local spirit to create an atmosphere that matches the town itself. With a combined 9,000 sq. ft. of indoor and outdoor meeting and event space, including a brick-lined courtyard and an elegant banquet hall, The Alexandrian is prepared for gatherings from the intimate to the extravagant.
Why Not Meet in a Museum?
Of all the unorthodox locations available for meeting planners, museums seem to be a rather conservative choice. However, because of the variety of experiences, the historical atmosphere and the on-site opportunities for team building, museums might be to meetings what food trucks have become to casual dining. In addition, the theme of the museum could be paired to the specific mission of the business or to the specific interests of the staff. One of the best cities for "museum meetings" is Washington.
National Geographic Museum (1145 17th St. NW)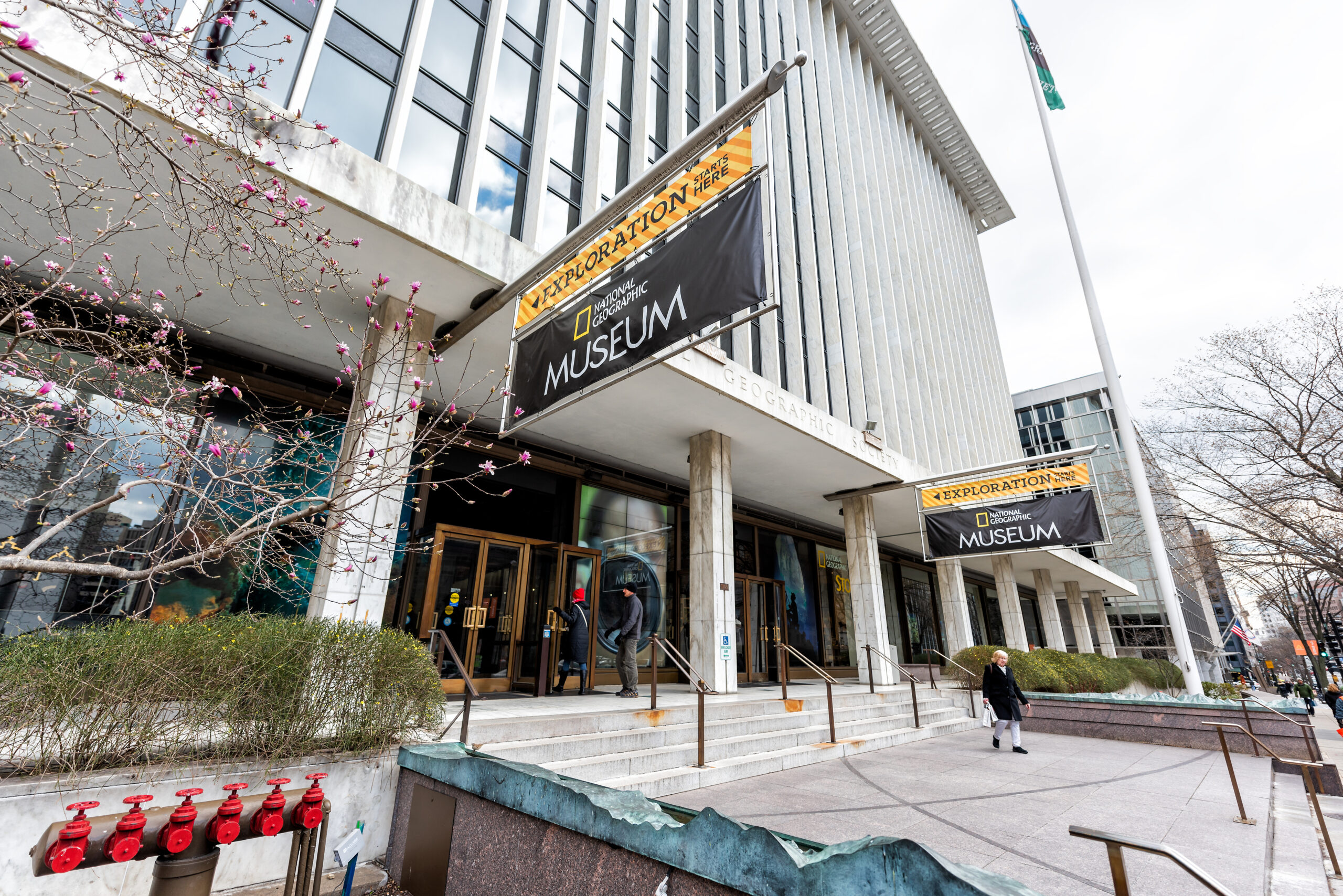 The thrill of exploring one of the premier collections of fossils, ocean life and historical artifacts after-hours is the stuff memorable meetings are made of. Groups can gather in the majestic lobby rotunda in the shadow of an adult elephant before moving on to the immersive Beyond King Tut exhibit, an experience that puts life's daily concerns into perspective.
International Spy Museum (700 L'Enfant Plaza SW)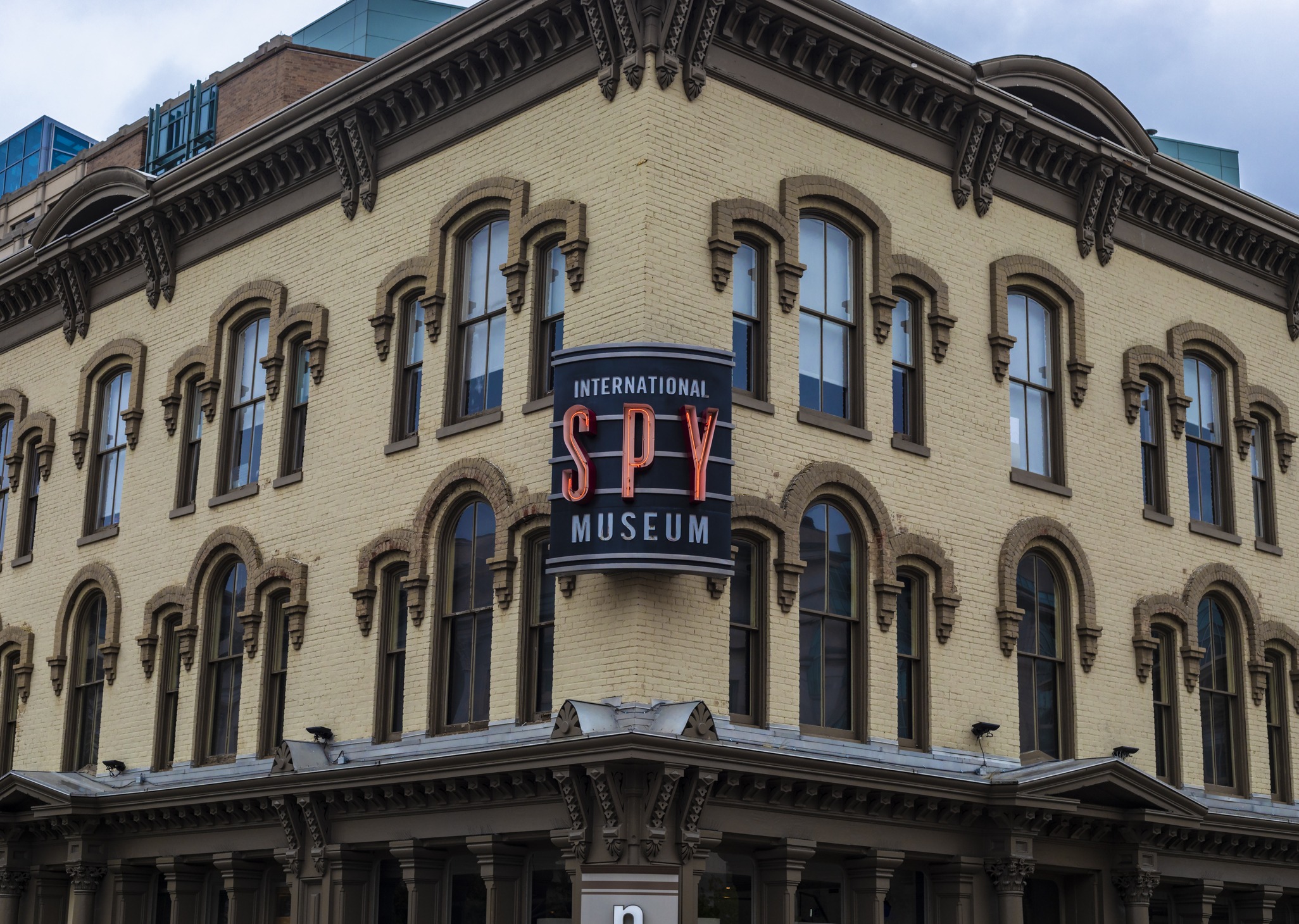 With seven different event spaces, including a rooftop lounge, International Spy Museum can lend a whisper of intelligence and espionage to an otherwise ordinary business meeting. The meeting spaces range from 1,310 sq. ft. to 7,122 sq. ft., most with stunning views of Washington.
Smithsonian National Museum of American History (1300 Constitution Ave. NW)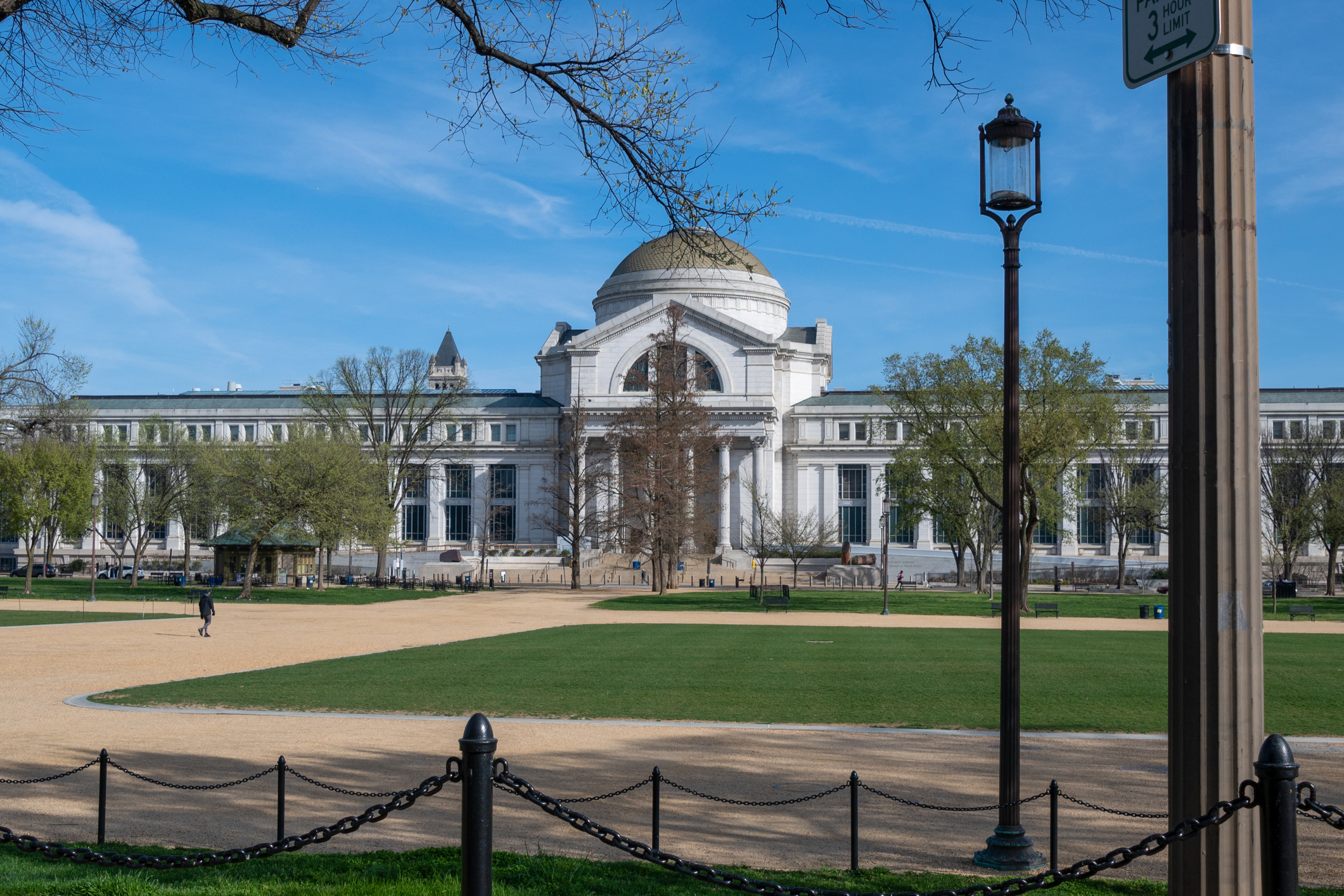 Wallace H. Coulter Performance Plaza, located in the museum's innovation wing, celebrates business and innovation in America. The space is capable of seating 275 people for a formal dinner and comes with a built-in stage for speakers and performances. The rooftop terrace provides guests with a fabulous view, stretching from the Capitol to the Lincoln Memorial, and is available for daytime events for 250 guests and evening events for up to 350 guests.
Planet Word (925 13th St. NW)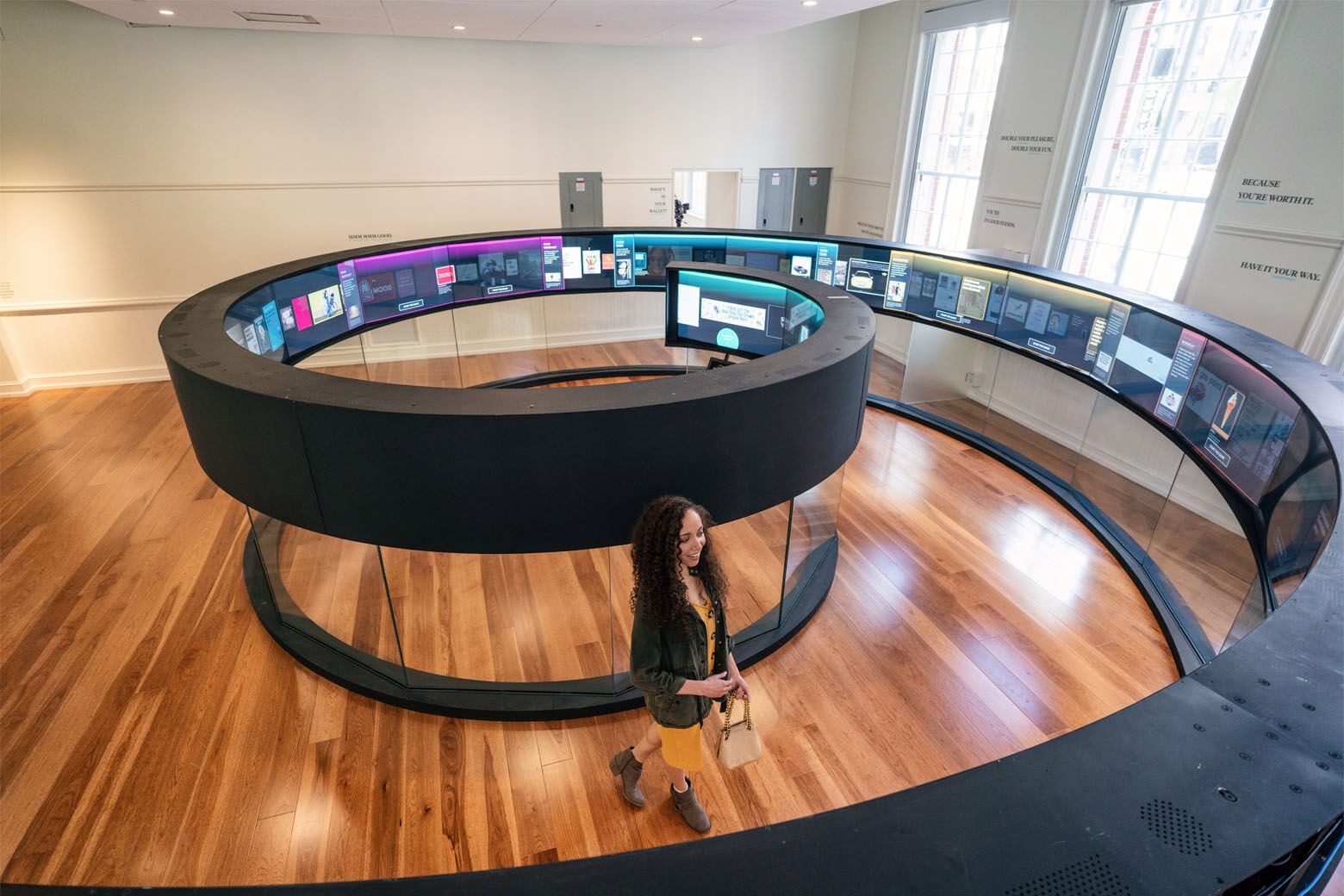 Poet Samuel Taylor Coleridge wrote, "Language is the armory of the human mind." Planet Word is an immersive language experience, located at the historic Franklin House. It is the world's first voice-activated museum, and its impressive meeting and event spaces leave visitors, ironically, speechless.
For larger events, the Bloomberg Philanthropies Great Hall boasts 22-foot-high ceiling with a chandelier composed of 4,800 LED lights. In addition, the room shines with 14-foot windows overlooking Franklin Square and trompe l'oeil works by Constantino Brumidi. The Mansard Room combines with the rooftop terrace to allow for indoor and outdoor events.
Resources
Arlington Convention and Visitors Service
This article appears in the August 2022 issue. You can subscribe to the magazine here.