Royal Street performers
Fascinating attractions that illuminate New Orleans' unique culture
Groups visiting New Orleans invariably have found no shortage of appealing attractions. The outstanding music venues and restaurants on Bourbon and Frenchmen streets, and the stellar New Orleans Museum of Art and The National WWII Museum, among other attractions, draw plenty of groups throughout the year.
But they don't define New Orleans: They merely provide hints of the city's rich, totally unique blend of cultures and traditions. In some cases, these renowned attractions don't capture New Orleans' essence as well as others that are much lesser known and have been able to retain a pure and somewhat raw, rather than popularized, quality.
Surely, planners need to include some of the popular attractions in itineraries for their group, but they should consider also including the unsung attractions, which can provide deep, authentic insights into The Crescent City. It's no secret that attendees are increasingly requesting hyper-local experiences, and this fits the bill perfectly.
So, we've focused primarily on under-the-radar attractions, with a sprinkling of "must-see" popular places. They cover a variety of engaging activities that are vital to the city.
Fabulous F&B
When you start talking about New Orleans, you really have to begin with either the F&B or the music. The city features a variety of international culinary options, but it is best known for its traditional foods and classic dishes such as po'boys, muffalettas, jambalaya and gumbo, and modern variations of them.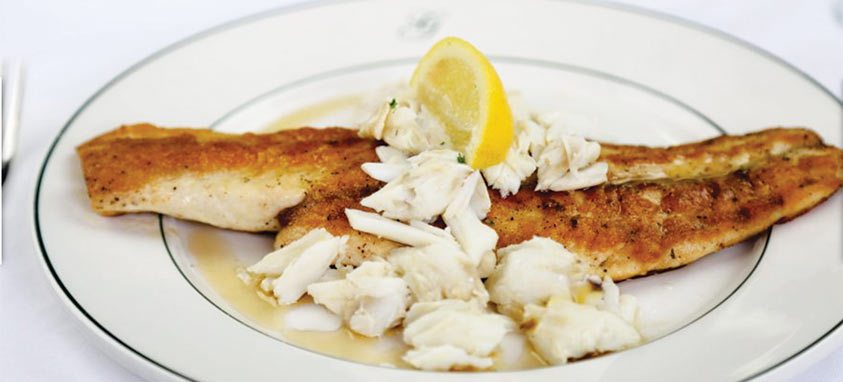 Fish entree at Galatoire's
Ever-popular Galatoire's, established in 1905, serves up some of the finest French-Creole fare in New Orleans. It's decidedly upscale, with eight private spaces for hosting parties and events.
Balise, located in the Central Business District, is an intimate restaurant set in a 19th-century Creole townhouse. Chef Justin Devllier—a James Beard Award finalist for the Best Chef in the South for the past four years—adds his creative spin on traditional New Orleans cuisine. Customized, private gatherings for up to 100 can be arranged.
On a trip to London, New Orleans restaurateur Dickie Brennan Sr. was standing in the lobby of a grand hotel, watching a quiet breakfast being served in the dining room, with a trio of musicians playing on the other side of the lobby. He suddenly ran back to his hotel room to call his sister in New Orleans. "Ella! Listen to this! Jazz brunch!"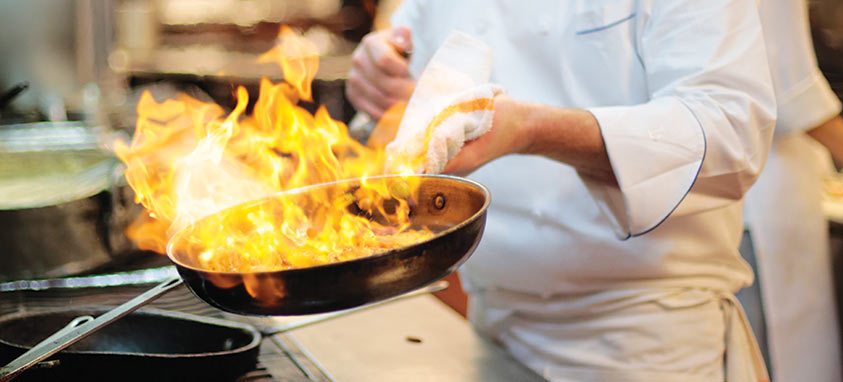 Chef Tory McPhail at Commander's Palace
When he returned home, he implemented the idea of a jazz brunch at Commander's Palace, which, believe it or not, is named after Emile Commander, who started the restaurant in 1893. It's an energized, luxurious restaurant featuring great haute cuisine. Private dining is available.
Still somewhat of a secret to visiting groups, Casa Borrega is an excellent Mexican restaurant as well as a hotbed for Mexicana and South American music, housed in a 19th-century building that has been colorfully restored and filled with eccentric artifacts. The food is authentic Mexican, and includes dishes such as Borrego de Oro, slow-braised lamb cooked in tequila and mescal. It's great for groups—owners Hugo Montero and Linda Stone call it a pena (meeting place)—and the patio can be rented for private gatherings.
A New Orleans staple, the po'boy was invented by Benny and Clovis Martin, who worked as streetcar conductors before opening a sandwich shop near the French Market in 1921. They began serving a sandwich consisting of gravy inside a small loaf of French bread to "poor boys"—their friends and co-workers who picketed during the railroad strike of 1929.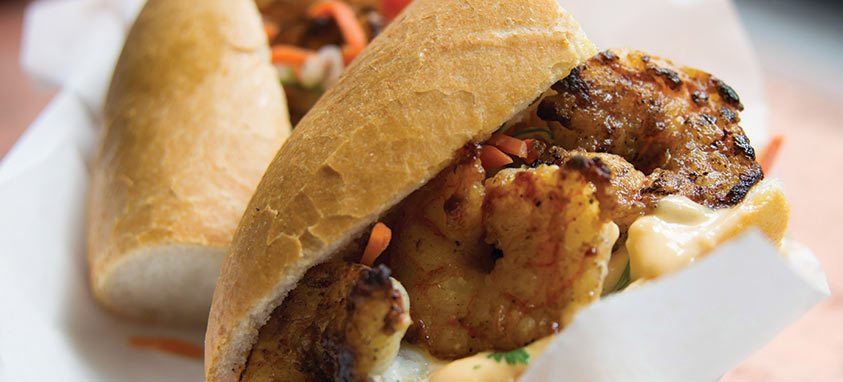 Seared Gulf Shrimp at Killer PoBoys
The sandwich now is made with shrimp, roast beef, meatballs, oysters, duck "debris," and almost anything else imaginable. It's served throughout the city, and a new establishment, Killer PoBoys, has created new varieties—including Dark & Stormy, which is made from naturally raised pork bellies and marinated in Steen's syrup, real ginger and dark rum.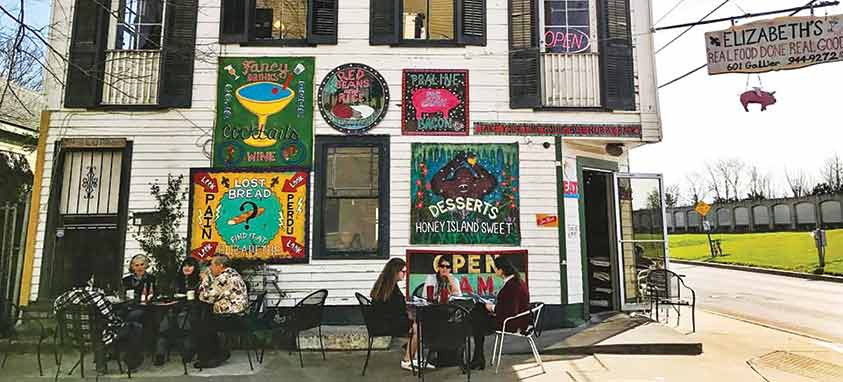 Elizabeth's restaurant
Groups also might want to try the praline bacon—a blend of chopped pecans, brown sugar, pork fat and sliced bacon—at Elizabeth's Restaurant, and one of the many unusual daiquiris at the DBC Bar & Grill—which features a drive-through daiquiri stand—in Metairie, a New Orleans suburb. Yes, such a stand is legal as long as the booze is sold in a sealed cup.
Buoyant Music Scene
In the French Quarter, world-famous Bourbon Street is hopping every day of the week. It's filled with bars and entertainment venues, many of which offer jazz and other music. But the heart of the music scene is Frenchmen Street, just a few blocks from the bright lights and bustle of Bourbon. A two-block stretch of the street in the Faubourg Marigny neighborhood is jam-packed with clubs and bars featuring jazz, blues, reggae and many Latin genres, among others.
"Frenchmen Street…is home to the city's most popular live-music venues, including Snug Harbor and Spotted Cat, which offer local jazz favorites," says Cara Banasch, senior vice president of business development and strategy for Visit New Orleans. "The Maison, also on Frenchmen Street, features nightly music from popular New Orleans jazz, funk and brass bands, while the backstage showcases nationally touring bands."
An abundance of choices is available to groups seeking less crowded places, and some of them are especially intriguing. Perhaps the most unique is Dew Drop Social & Benevolent Jazz Hall, the oldest live jazz hall in the United States. It was built in 1895 to serve as the headquarters of Dew Drop Social and Benevolent Association, which consisted of a group of civic-minded African Americans.
It quickly turned into a hub for jazz musicians, including Louis Armstrong, who regarded it as a refuge from larger venues—a place where he could experiment and refine his technique. The Benevolent Association dissolved and the building—which resembles an old, country church—was vacant for decades until it was restored starting in 2000.
Now, the large shutters are thrown open and as audiences sit on ancient church pews, spirited jazz bands transport them back to the early years of New Orleans jazz.
Dew Drop is in Mandeville, 35 miles north of New Orleans, and performances take place generally twice per month in the spring and fall. The admission fee is $10 and must be paid in cash, at the show.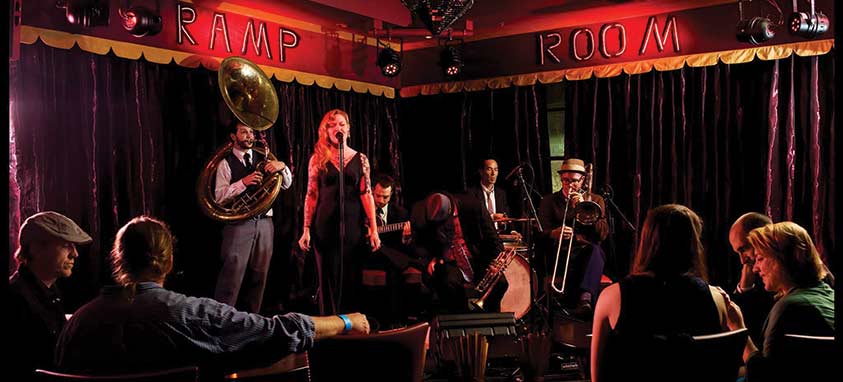 Performance at Little Gem
Many of New Orleans' greatest jazz musicians got their start playing at Little Gem in the early 1900s in an area then known as Back O' Town. Little Gem became a loan office in the 1920s, and then was abandoned. It was restored during the last few years, and once again is a popular jazz club, serving up great regional food and top musicians. Groups can either buy out Little Gem or choose among its three spaces, which together accommodate up to 500.
Neutral Ground Coffeehouse features a funky, laid-back interior and a variety of live music, including folk, Americana, jazz, hip-hop, rock and pop. It's a community gathering spot, and appropriate for all ages. No hot food or alcohol is served, and no admission is charged—a donations basket is passed around for the musicians after the performance. It may sound like a hardscrabble venue for struggling musicians, but it's helped to spawn careers of outstanding talents, including Lucinda Williams. Neutral Ground also features comedy and poetry.
The section of Royal Street between St. Ann and Louis streets in the French Quarter is closed to vehicles every day from 11 a.m. to 4 p.m. Magicians, mimes and other performers entertain, but the top draws are street musicians. It's a great place for groups, who may hear budding talent: Henry Byrd, best known as Professor Longhair, got his start there and went on to create the "New Orleans Sound," a lively form of rhumba-rhythm piano blues.
Intriguing Museums
New Orleans Museum of Art, which opened in 1911, houses a collection spanning 4,000 years of art history, in 46 galleries. Located it City Park, it's known for its extraordinary strengths in French and American art, photography, glass, and African and Japanese works. Group tours can be arranged, and 1,200 can be accommodated at private events.
New pavilions are under construction at The National World War II Museum, the country's official World War II museum. Featuring moving personal stories and powerful interactive displays, the downtown museum enables groups to experience the United States' role in the war and on the home front—from the 1930s prelude to war, to the Normandy Invasion and the battles of the Pacific Islands.
Under-the-radar museums include Backstreet Cultural Museum, located in the Treme section (adjacent to the French Quarter), the oldest African-American neighborhood in the United States. It contains the city's largest collection of Mardi Gras Indian costumes. Each brilliantly colored and elaborately designed costume, hand-made by local artisans, features thousands of beads, shells, rhinestones, sequins and feathers—and takes a year to make.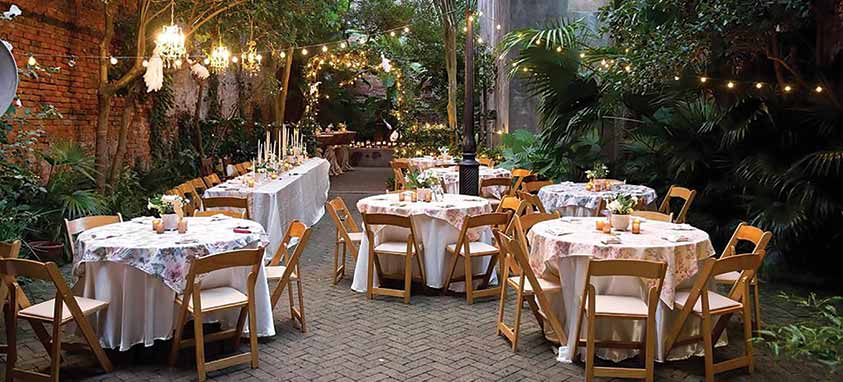 Situated in the French Quarter, New Orleans Pharmacy Museum is housed in a building formerly occupied by the first pharmacy licensed by the United States government. Hand-blown apothecary bottles filled with crude drugs, medicinal herbs, rare patent medicines and "gris-gris" potions used by voodoo practitioners are displayed. Many New Orleans drug stores offered voodoo items, but they were usually kept behind the counter. Guided tours are available Tuesday through Friday. The museum's 2,200-square-foot, 19th-century courtyard is available for special events.
New Orleans Tattoo Museum & Studio opened in 2015, featuring a wide variety of paraphernalia and vintage objects, including paintings and drawings of legendary tattoo artists, and old tattoo guns and pigment bottles. The museum was founded to preserve and promote the history of tattooing in New Orleans through research and education. Future quarterly exhibits will build on this foundation to explore specific artists, cultures and technologies that have emerged in New Orleans. For some, the visit wouldn't be complete without getting a tattoo!
Riveting Activities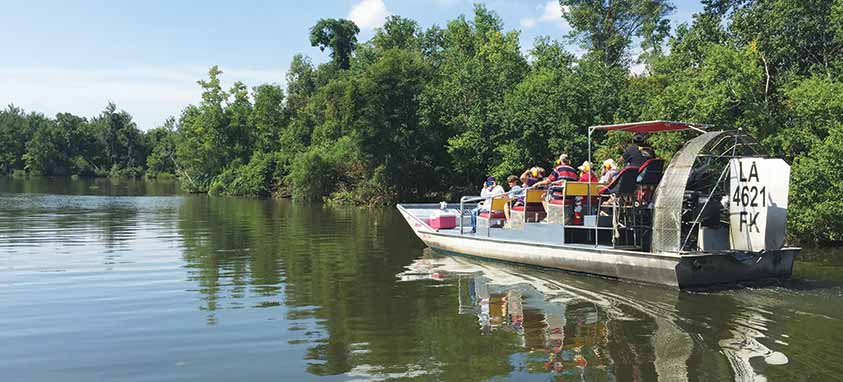 Airboat Adventures, Lafitte
Visiting groups are able to hop aboard airboats or flatboats and learn all about the ecology, the wildlife of swamps and how people live among them.
The bayous are home to crawfish, shrimp, snakes, alligators and crocodiles, and many companies—including Cajun Encounters, Airboat Adventures and Cajun Pride Swamp Tours—offer tours. Particularly daring groups can participate in one of New Orleans Kayak Swamp Tours' adventures.
An adventurous trip of a much different type is available at Bottom of the Cup, which has been widely recognized as the top place for psychic readings in New Orleans since it opened in 1929. Some of the readers—such as former owner Adele Mullen—have attained celebrity status.
Otis Biggs, who has been divining the future at Bottom of the Cup since 1972, is today's star. He reads tea leaves, card and palms—and sometimes uses no tools at all. Space for private events is available, including seating for more than 20 people during a psychic reading.
At Escape My Room, groups of six people are locked for one hour in a cramped, dusty, 19th-century New Orleans-style parlor containing damask couches, threadbare drapes and bizarre items, such as a rooster with a small alligator's head and a diorama of Saint Louis Cemetery No. 1 in New Orleans. Their goal is to work together to search through chests and drawers, looking closely at unusual objects as they try to open locked boxes, find clues and solve puzzles so that they can get out of the rooms.
Many groups also enjoy visiting Music Box Village, consisting of interactive "musical houses" where they can play, experiment and collaborate while making music. It was created and built by New Orleans Airlift, a nonprofit arts organization, as one of several large-scale community arts projects.
"The outdoor space is eclectic, mystical and inspiring," Banasch says.

NOLA Flyboarding
NOLA Flyboarding, located on the south end of beautiful Lake Pontchartrain, provides thrilling outdoor adventures for groups. Flyboarding sessions and jet-ski rentals are among the offerings, and Ynot Dock features water activities, live entertainment, catering and bar options for groups of up to 80.
Top-Notch Meeting Spaces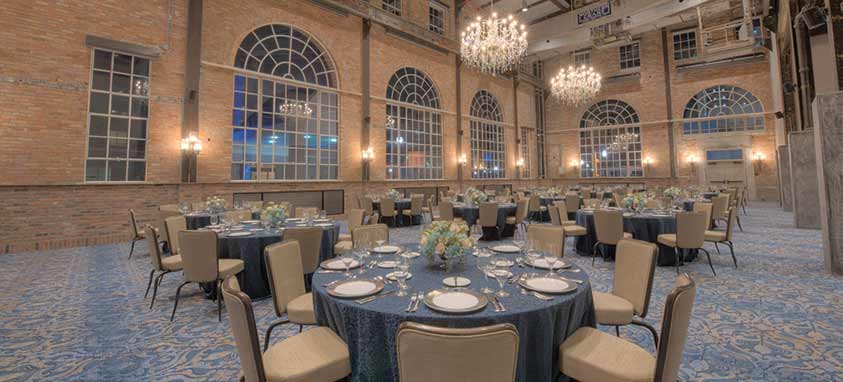 New Orleans has plenty of attractive options for lodging and meetings. New Orleans Ernest N. Morial Convention Center (MCCNO), the sixth-largest convention facility in the United States, boasts 1.1 million sq. ft. of contiguous exhibit space, as well as the 60,000-square-foot Great Hall Ballroom.
The top news in the hotel scene is the debut of Nopsi Hotel (pictured right), the first luxury hotel to open in the city since 2003. Nopsi is the former home of New Orleans Public Service, Inc., the city's power and transportation company, but the building was vacant for more than 20 years until the hotel was built. Nopsi Hotel pays homage to its past by retaining many stylistic features. It offers 217 guest rooms and 14,000 sq. ft. of meeting space.
Alario Center, on the banks of the Mississippi River in Westwego, in nearby Jefferson Parish, provides a grand hall with 30,000 sq. ft. of space that can accommodate nearly 3,000 theater-style seats. It also features a hall that provides a 19,250-square-foot exhibition hall, three 1,500-square-foot meeting rooms and a boardroom.
In another major development, Jung Hotel and Residences of the New Orleans Hotel Collection, once the largest convention hotel in the South, will be re-opening this winter after an extensive renovation. The hotel—located on Canal Street—opened its doors in 1925 and closed in August 2005 after Hurricane Katrina. It will feature 207 luxury rooms, a restaurant, a business center and a poolside spa.
The Jung also will feature more than 21,000 sq. ft. of meeting space, including more than 15 rooms and a 12,000-square-foot exhibit hall.
Another outstanding property, Hyatt Centric French Quarter, contrasts with the traditional settings and vintage architecture of the French Quarter by offering chic, contemporary rooms and other modern features. All of the 254 guest rooms of this lifestyle hotel feature a bright color palette and all the comforts of home. The 10,660 sq. ft. of contemporary meeting space is divided among 11 areas.
A Modern Ruin Coming to Life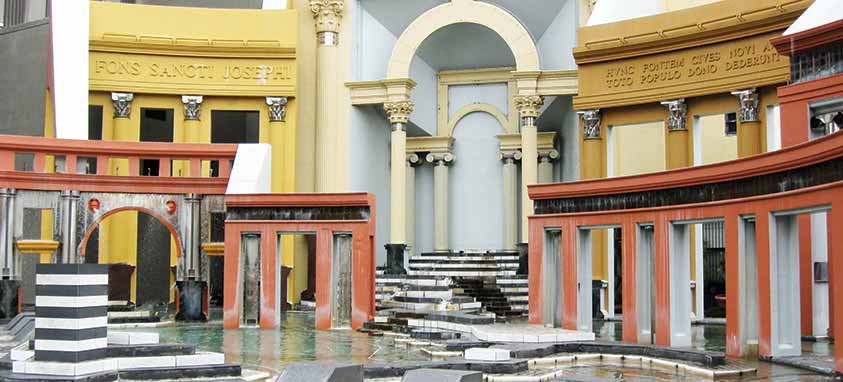 To the outside world, perhaps the best-kept secret in New Orleans—and there are plenty of them—has been Piazza d'Italia. It's a city block designed by prominent post-modern architect Charles Moore, who worked with New Orleans architects to create an abstract fountain in the shape of the Italian peninsula, surrounded by colonnades, a Roman temple and a clock tower.
Set in the vibrant Warehouse District, Piazza d'Italia was a stunning sight when it debuted to widespread acclaim in 1978. But it never developed into the bustling square lined with cafes and shops that its developers envisioned. The surrounding area didn't thrive as expected, and Piazza d'Italia began to deteriorate.
It was still a spectacular—though eerily vacant—sight, as people who stumbled upon it will attest. It became known as a modern ruin, consisting of brightly colored but seemingly unfinished buildings and a nonfunctioning fountain in front of a nonfunctioning clock tower.
The area is being redeveloped, though. The first phase included new landscaping and construction of a green screen around the property. The second phase, slated to be completed by February, will restore the fountain and repair other elements. Piazza d'Italia is currently closed, but the original vision for it should soon be realized, providing more attractive options for groups.
MAJOR MEETING VENUES IN NEW ORLEANS
Ace Hotel New Orleans
Located in Warehouse District, near art galleries and museums; housed in historic 1928 Art Deco building; 234 guest rooms; Josephine Estelle signature restaurant; nightly entertainment at 3 Keys; 5,635 sq. ft. of event space, including 4,000-square-foot Barnett Hall.
Aloft New Orleans Downtown
Situated in heart of Central Business District; 188 guest rooms; live music at W XYZ bar; gym; splash pool; 3,598 sq. ft. of meeting space.
Bourbon Orleans Hotel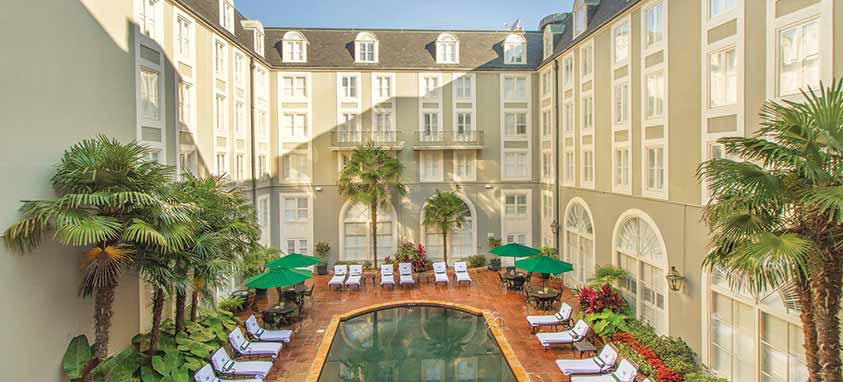 Iconic, recently renovated property in French Quarter; 218 guest rooms, with private balconies overlooking Bourbon Street; Roux on Orleans serves contemporary Creole cuisine; 6,588 sq. ft. of event space, including 2,712-square-foot Orleans Ballroom and 500-square-foot St. Ann Courtyard.
Chateau LeMoyne-French Quarter, a Holiday Inn Hotel
Boutique French Quarter hotel; 171 guest rooms; charming courtyard; bar/lounge with live music nightly; outdoor heated swimming pool; 2,064 sq. ft. of meeting space.
Ernest N. Morial Convention Center
Newly renovated; 1.1 million sq. ft. of contiguous exhibit space; 140 meeting rooms; 4,000-seat auditorium; two ballrooms, including 60,300-square-foot Great Hall Ballroom.
Hilton New Orleans Riverside
Downtown hotel; within walking distance to French Quarter and Jackson Square; 1,622 guest rooms; popular Drago's Seafood restaurant offers an extensive menu; 130,000 sq. ft. of meeting space.
Hotel Monteleone
In the French Quarter; luxury hotel built in 1886; member of Historic Hotels of America; 570 guest rooms; famous revolving Carousel Bar; rooftop deck with heated pool and city views; 24,000 sq. ft. of meeting space, including 6,200-square-foot ballroom.
Hyatt Centric French Quarter New Orleans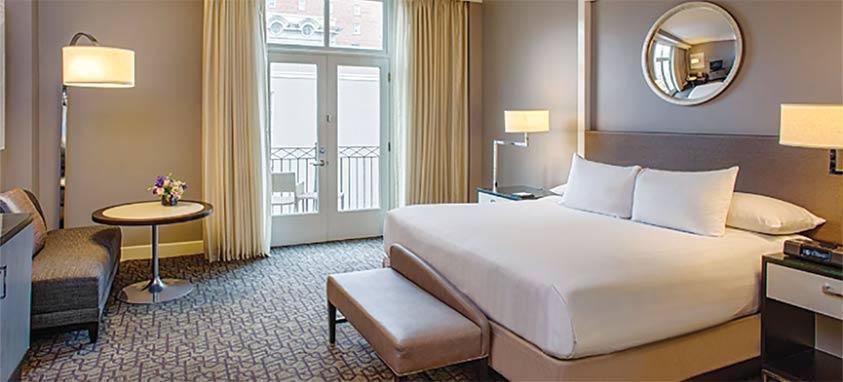 Lifestyle hotel; 254 guest rooms; Red Fish Grill serves classic New Orleans seafood; pool, with bar; 10,660 sq. ft. of function space divided among 11 areas.
Hyatt House New Orleans/Downtown
Nestled in the heart of Central Business District; 194 residential-style guest rooms; free breakfast featuring an omelet bar; fitness center; more than 600 sq. ft. of meeting space.
JW Marriott New Orleans
Borders French Quarter and Central Business District; 494 guest rooms; Fogo de Chao steakhouse; fitness center; 24,144 sq. ft. of meeting space, including 6,160-square-foot Ile de France Grand Ballroom overlooking Canal Street.
Jung and Residences of the New Orleans Hotel Collection
Luxury, 17-story hotel on Canal Street; undergoing $140 million renovation, will open this winter; 207 guest rooms; restaurant, coffee shop; retail businesses; 10,950 sq. ft. of meeting space.
Le Meridien New Orleans
Recently renovated downtown hotel; blends European heritage with modern style; 410 guest rooms; LMNO restaurant offers reinterpretations of New Orleans classics; more than 20,000 sq. ft. of flexible meeting space, divided among 16 venues.
Loews New Orleans Hotel
Walking distance to Riverfront, French Quarter and convention center; 285 guest rooms, including 12 suites; spa; heated pool; 17,000 sq. ft. of flexible meeting space, with city views.
Mercedes-Benz Superdome
Situated in Central Business District; home of NFL's New Orleans Saints; 162,500 sq. ft. of floor space; flexible seating for up to 73,000.
New Orleans Marriott
French Quarter hotel; 1,333 guest rooms; 5Fifty5 restaurant serves classic favorites and flavorful regional dishes; gym; 86,849 sq. ft. of meeting space, divided among 50 rooms.
Royal Sonesta New Orleans
AAA Four Diamond classic on Bourbon Street; wrought-iron balconies and lush courtyard; 483 newly renovated guest rooms; 20,000 sq. ft. of meeting space, including newly redone ballroom.
Sheraton New Orleans
Just steps from Mississippi River; 1,110 guest rooms; Pelican Bar; Roux Bistro; rooftop pool; fitness center; 105,700 sq. ft. of space, including 28,039-square-foot Napoleon Ballroom and foyer.
Smoothie King Center
Multipurpose arena in Central Business District, adjacent to Mercedes-Benz Superdome; home to NBA's New Orleans Pelicans; 13,090 sq. ft. of arena space; flexible seating for up to 17,791.
The Ritz-Carlton New Orleans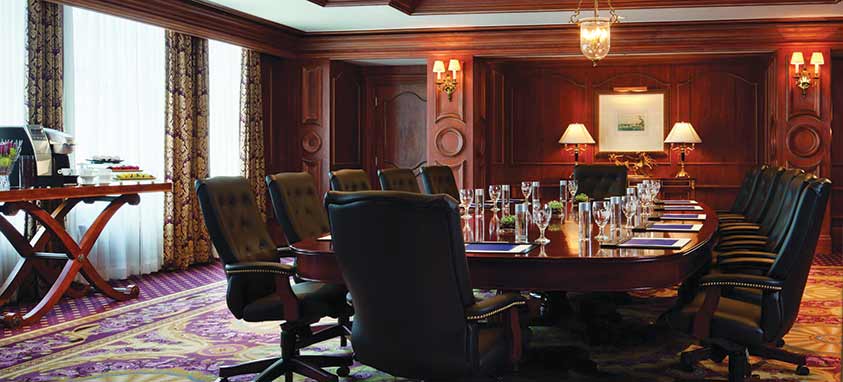 Elegant property on edge of French Quarter; set within historic 1908 Beaux Arts Maison Blanche building; 527 guest rooms; M Bistro offers farm-to-table New Orleans cuisine; 25,000-square-foot spa, with more than 100 treatments available; 35,000 sq. ft. of meeting space.
The Westin New Orleans Canal Place
Two blocks from Mississippi River; 437 modern guest rooms; rooftop deck with heated pool; 26,000 sq. ft. of meeting space.
Windsor Court Hotel
Steps from French Quarter; Forbes Four Star, AAA Four Diamond hotel; 316 guest rooms; museum-quality art collection; award-winning restaurant; spa named one of 10 Best by USA Today; 10,000 sq. ft. of function space.