One of Arizona's best-loved cities is swinging for the fences
As a kid, I knew Tucson as a place of magic. In February it was bitterly cold where I lived, but not in Tucson. I knew this because of the crack of the bat, roar of the crowd and the mellifluous radio sportscaster's voice emanating from Hi Corbett Field, where my beloved Cleveland Indians did their spring training. They've since moved to a different spring camp, but I've never forgotten Tucson.
There's still plenty to boast about in Arizona's second-largest city (pop. 531,000). It has history (more surviving adobes than any city in the Southwest), the state theater (more than a half-century old) and is home to Tucson Symphony Orchestra (oldest continuing professional performing arts organization in the state) and University of Arizona. Its relaxed and welcoming vibe is reflected in its properties, food and culture, all of which have made it a group favorite for years.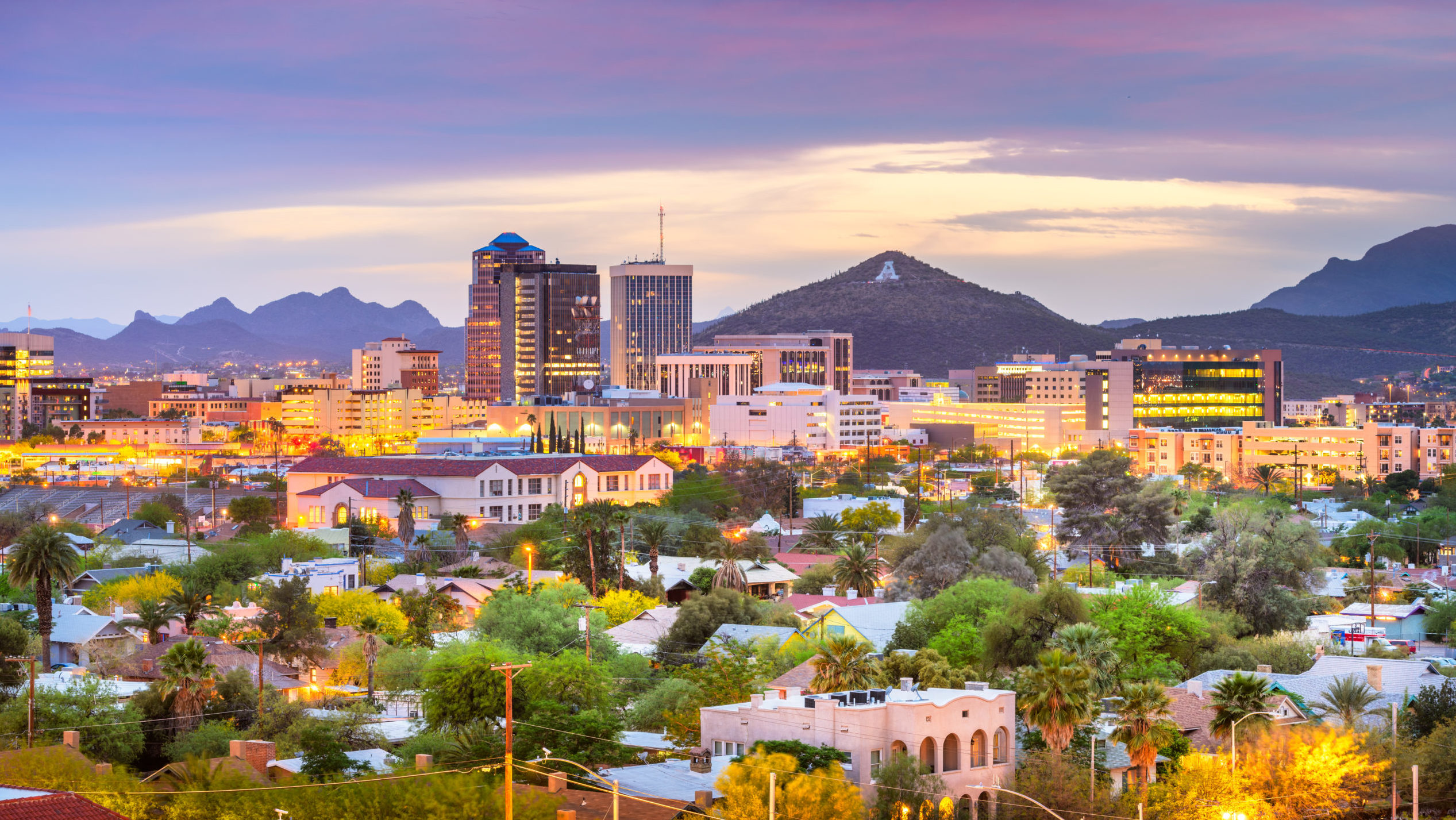 Tucson is also building for the future, bolstering its substantial meetings infrastructure with new and renovated properties. Add to this an advantage the city has always had, a unique landscape and wide-open spaces. After all, no other city in the United States has a national park on either side of its borders. In this time of social distancing and particular caution about gathering, Tucson also offers an impressive array of outdoor and off-site activities and attractions for breakouts and team building.
Game on, Tucson!
Staying Safe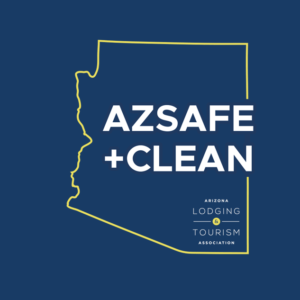 Visit Tucson is actively helping individual properties and brands throughout the region communicate their hygiene and safety protocols. The DMO has also partnered with the American Hotel & Lodging Association and Arizona Lodging & Tourism Association to promote the SafeStay program to area hotels and businesses.
A comprehensive resource for the most recent and accurate updates on COVID-19 regulations for Southern Arizona can be found on the organization's website.
Building It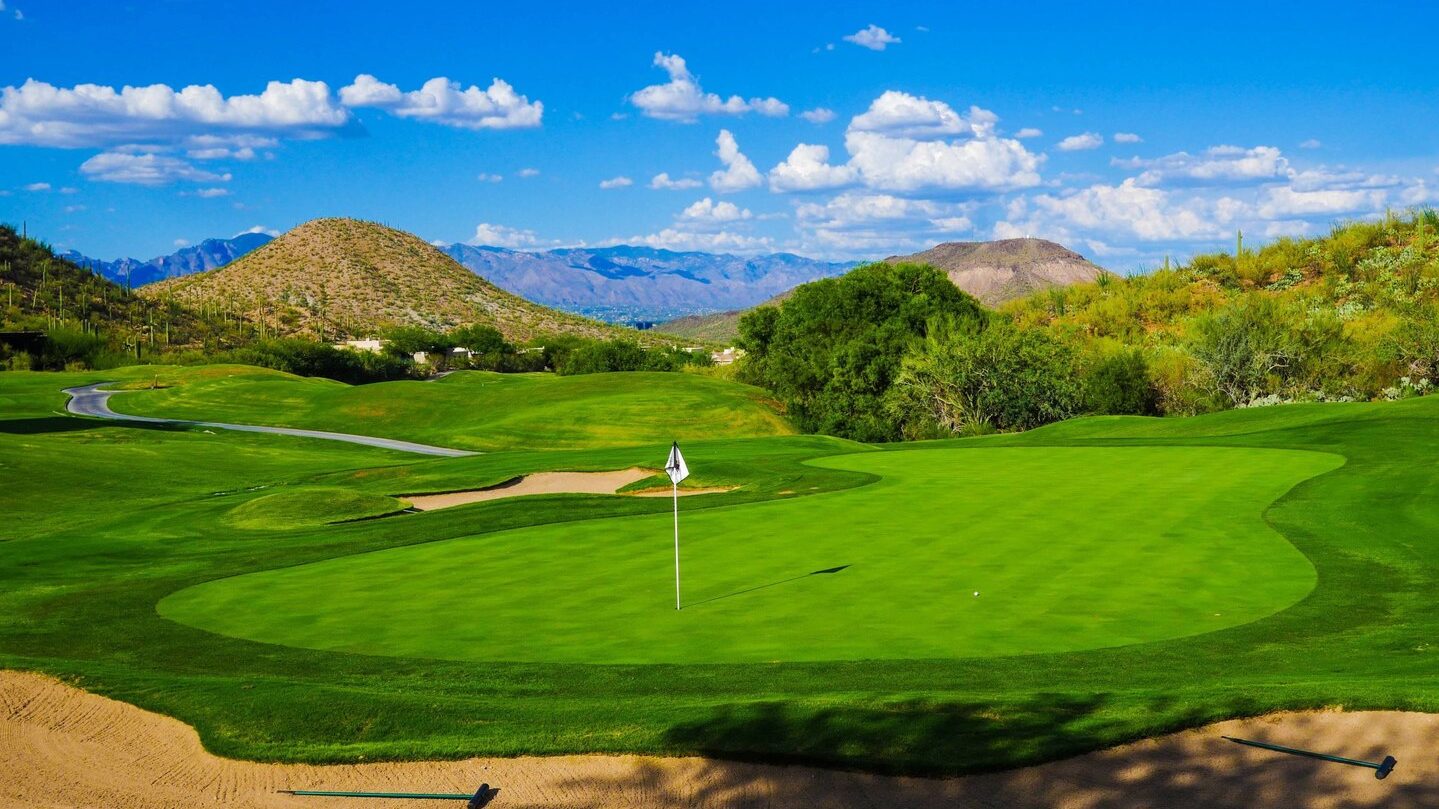 Tucson's fresh face for meetings begins with Tucson Convention Center (TCC), which has a $65 million renovation underway. The plan includes $14.7 million in convention center upgrades, a $9.2 million meeting room expansion, full replacement of Tucson Arena's ice floor and ice plant, a 300-plus-space parking garage, as well as upgrades to Tucson Music Hall, Eckbo Plaza and fountain, and the Leo Rich Theater. The entire project is scheduled for completion next year.
On the hotel front, joining the existing inventory of 106 hotels and 15,574 guest rooms will soon be a $38 million, 170-room Double Tree by Hilton, which broke ground in May on TCC's south parking lot. The six-story structure will boast 4,000 sq. ft. of meeting space, a second-story pool, a mesquite-themed restaurant and two bars. One bar will be inside the hotel property, the second at the entrance to the TCC. The doors are expected to swing open early next year.
A new boutique hotel, market-rate apartments, retail, restaurants, and a public plaza are adding new zest to Wildcat Country, aka University of Arizona. Close to Arizona Stadium, the 14-story Graduate Tucson pairs Southwestern flare with college nostalgia as it opens this month. It offers 165 guest rooms, a ground-floor bar and cafe and a rooftop bar and swimming pool. A 2,700-square-foot meeting space can accommodate up to 400 guests under a folded felt ceiling.
Sitting on just over two acres adjacent to the existing Casino Del Sol, a property owned by the Pascua Yaqui Tribe, is a new 151-room hotel, Estrella at Casino Del Sol. Amenities include two meeting rooms, a video arcade, a lounge area and a fitness center. The hotel also has its own pool equipped with a 100-foot pool slide and pool bar. In May 2019, Casino Del Sol completed a 9,600-square-foot expansion to its existing conference center, including a second ballroom and more breakout rooms, and can now accommodate more than 3,000 guests. The property concurrently opened a brand-new event center, the 11,000-square-foot Sunset Room, which can host some 750 guests for meetings and events.
Tucson's first dual-branded Hilton, Home2 Suites & Hampton Inn, is expected to open in December. Designed for extended stay guests, the 123-room Home2 Suites will share a common porte-cochere and lobby with the 76-room Hampton Inn. Other shared amenities include exercise and pool facilities.
The AAA Four Diamond JW Marriot Tucson Starr Pass Resort & Spa finished a $3.5 million property enhancement and renovation that includes a redesign of 20,000-square-foot Hashani Spa and lobby as well as a newly enlarged Starbucks and JW Market, which sources artisan goodies like ice cream from locally renowned Isabella's. A golf course designed by Arnold Palmer is edged by red-tinged Arizona desert and looming mountains. The resort has 575 guest rooms and 80,768 sq. ft. of meeting space.
What to Eat
A stew of cultures, including Native American, Spanish and Mexican, make dining in Tucson a Southwestern culinary adventure. Here are local favorites to seek out.
Chimichangas: They are said to have originated in Tucson, in the 1920s, and these deep-fried burritos topped with chimi sauce are ubiquitous throughout the city.
Cheese crisps: An Arizona fave that's like a quesadilla but baked and served open-faced.
Navajo tacos: The country's second-largest tribe of Native Americans bestowed this hearty fare to the Southwest; it's like a tostada with fry bread.
Piki bread: The Hopi people created this blue corn-based bread that's feathery light and crispy.
Pozole: A spicy soup from Mexico that is beloved in Tucson. Often prepared for celebrations, the key ingredient is hominy, dried maize kernels soaked in an alkali.
Red chili stew: Fiery and a vivid red, it's a staple in O'odham and Pueblo communities around Tucson.
Sonoran hot dog: Think a hot dog wrapped in bacon and slathered in chili. Addicting, locals say.
Playing It
If you loved a storybook about the desert as a kid, or made drawings of cacti with your crayons, you've already had an introduction to the wonders of Saguaro National Park. It's home to the iconic but rare saguaro cactus, some of which are 200 years old. Their giant arms stretch to the skies in the Sonoran Desert.
Tucson is bookended by this stunning national treasure, where flora and fauna are found that exist nowhere else in the world. The park is an ideal setting for team building—in the form of guided hikes, bicycling, ranger-led star parties and more. Group CSR projects are also readily available, from pulling invasive plants to maintaining trails. But that's just the beginning of fresh-air adventures that await in the Tucson area.
Mission Garden recreates the Spanish Colonial walled garden that was part of Tucson's historic San Agustin Mission. Located on its original site west of downtown, the garden features heirloom Sonoran Desert-adapted fruit orchards and vegetable gardens interpreting 4,000 years of agriculture in Tucson. Tours of the garden, with information on Tucson's history and desert gardening, can be arranged for small groups.
Overlooking the Saguaro National Park's East District, Tanque Verde Ranch, owned by Cote Family Destinations, has constructed a brand-new Event Barn. The 20,000-square-foot venue features a spacious dining room, indoor/outdoor rustic bar, a fully functional kitchen and an expansive entertaining lawn. Comfortably entertaining up to 350 guests, The Barn at Tanque Verde Guest Ranch offers a memorable and picturesque space for corporate group functions.
The word "museum" might give you the wrong impression of what's contained in the 98 acres of the Arizona-Sonora Desert Museum. It's a zoo, an aquarium, botanical garden and art gallery, all in one. With 230 animal species displayed in their natural habitat surrounded by 1,200 types of plants, understanding the living, vibrant Sonoran Desert begins there. Groups of up to 1,200, with space for 700 people indoors and 500 people outside, are welcome.
Prepare to be amazed at Pima Air & Space Museum. Featuring over 300 historical aircraft, from a Wright Flyer to a 787 Dreamliner, it encompasses six exhibit hangars (three dedicated to World War II). In addition to docent-led walking tours, there are bus tours of the 2,600-acre Boneyard, a U.S. military and government aircraft storage facility. With 27,000 sq. ft. of flexible meeting space (open those hangar doors!), planners can get creative with their event setup—even including skydivers landing at the opening reception.
Baseball in Tucson
This month, MLB's World Series will be played in Texas (without fans), but Tucson continues to claim a notable role in the game, as home for the Tucson Saguaros, a nonaffiliated professional team in the Pecos League. The season typically begins in May and home games are played at the city's Cherry Field (because of the pandemic, this year's season was moved to Houston).

The Saguaros became 2020 Pecos League Champions by defeating the Salina (Kansas) Stockade, two game to none.
University of Arizona Wildcats baseball is another big local draw. UA teams have captured four national championships, most recently in 2012, and have sent a host of players to the major leagues.
When fans return to the stands in Tucson, group tickets are available for both teams.