Healthier. Fitter. Calmer. Groups clamor for Hawaii, and attendance at MICE happenings in the Aloha State is always high. The list of reasons why is long, but near the top is personal rejuvenation. Where else can attendees bask in a near-perfect climate, surrounded by boundless natural beauty, and experience today's leading-edge wellness movement through the prism of the revered healing traditions of these idyllic islands?
Those traditions run deep. Among the many life-sustaining things brought by the ancient Hawaiians when they arrived by canoe some 15 centuries ago were beliefs and rituals that flowed from their concept of aloha, used today as the universal greeting but rooted in a more all-encompassing meaning, best expressed as unconditional, universal love. Native Hawaiian kupuna (elders) taught that everything in nature is sacred and connected to us by this aloha spirit.
Thus, when a visitor today has the classic island massage, lomilomi, at a hotel spa or wellness center, it echoes back to the native priests of long ago who performed similar sacred bodywork on the alii (royals) to instill social and family responsibility and the flow of mana (power); and to the makua (uncles) and makuahine (aunties) of that bygone era who used this technique of rhythmic strokes and heated pohaku (stones) for relaxation and healing, as they still do.
Important heritage customs also include laau lapaau (using native plants in healing) and the mindfulness practice of hooponopono ("to make right" with others through soul-searching, self-awareness and forgiveness).
Beyond the spa, the opportunities for self-discovery and recuperation from the stresses of modern life are almost as plentiful as the coconut palms that sway in the Polynesian breezes. As individual or group activities, indulging in nature and wellness can mean everything from yoga at sunrise to learning how to paddle in an outrigger canoe; from a contemplative visit to a sacred Hawaiian heiau (temple) to a class on healthy cooking with organic tropical fruits and locally grown veggies; from a jungle hike to stand-up paddle off a sugar-sand beach.
You can't help but feel better in Hawaii. That's what paradise is all about, isn't it?
Come with us now, as we tour the major islands and give shout-outs to some of the best ways your attendees can be guided to their most productive sessions ever by tapping into true bliss, aloha style.
Resources
Hawaii Tourism Authority

Hawaii Visitors and Convention Bureau

Island of Hawaii Visitors Bureau

Kauai Visitors Bureau

Maui Visitors and Convention Bureau (Maui, Lanai, Molokai)

Meet Hawaii Oahu Visitors Bureau
Oahu
Honolulu just keeps getting better for MICE planners, with more than 30,000 Waikiki hotel rooms and hundreds more in nearby neighborhoods. The Big Kahuna is stunning Hawaii Convention Center, the largest convention center in the state, which gives gatherings a natural high with spectacular tropical landscaping.
Beyond the city bustle, revitalization awaits in many guises, from North Shore surf to Ko Olina lagoons.
Spa
Laniwai Spa at Aulani, a Disney Resort & Spa
After one of the Nature's Soaks treatments at this Disney oasis in Ko Olina, head for Oahu's only outdoor hydrotherapy garden, Kula Wai, with its salt scrub bar, six rain showers, mineral pools and a reflexology path.
Moana Lani Spa, a Heavenly Spa by Westin, at Moana Surfrider, A Westin Resort & Spa, Waikiki Beach
In Waikiki's oldest hotel is Honolulu's only oceanfront spa, and it rests on Apuakehau, a natural healing spring. Airy and invigorating, it deserves its self-description as a place where the ocean, heaven and healing meet.
Naupaka Spa & Wellness Centre at Four Seasons Resort Oahu at Ko Olina
At 35,000 sq. ft., this impressive facility was named one of the world's best spas by Elle magazine and offers everything from Himalayan salt chambers to a five-court tennis center and hair salons for women and men.
Wellness
Renew
A property-wide redesign of this 72-room boutique in Honolulu reveals a tropical mid-century modern vibe, and includes a wellness concierge to arrange group outings to let attendees experience the island like locals do. Examples: beach yoga followed by beach clean-ups, guided hikes to waterfalls with native tree planting along the way, treks through botantical gardens while removing invasive species.
Still & Moving Center
The most wide-ranging mind-body center in Honolulu, this international training facility offers corporate wellness, Hawaiian cultural sessions, retreats and workshops. Other options include massage, rental rooms (including 1,600-square-foot Barefoot Ballroom), performance space, and "Moving Moments" for celebrations and corporate events.
Fitness
Big Wave Dave
Tap into your attendees' inner beach boy and girl. Dave Carvalho, born and raised on Oahu, has been a Waikiki beach boy for more than three decades, and his team in Honolulu specializes in tailoring the surf experience to even the complete novice. This "board meeting" shares ocean knowledge and Hawaiian cultural insight, too.
Team-building can incorporate stand-up paddle boarding, outrigger canoe races and beach activities.
Nature
Kualoa Private Nature Reserve
Forty minutes from Waikiki, this sacred Hawaiian site in Kaneohe encompasses 4,000 spectacular acres for horseback tours and team-building activities, as well as a private beach, gardens and a concert pasture for groups.
Or clip onto a zipline and set out on a jaw-dropping overview of the rain forest; suspension bridges and three mini-hiking trails complete the natural high. Along the way, groups learn about Hawaiian traditions and the history of Kaaawa Valley.
Meet & Stay
Alohilani Resort at Waikiki
This beachfront Waikiki property (formerly Pacific Beach Hotel) with 839 newly renovated guest rooms and suites offers 52,843 sq. ft. of meeting space. Also new are the oceanarium aquarium and lobby bar, as well as two signature restaurants by chef Masaharu Morimoto.
Aulani, a Disney Resort & Spa in Ko Olina was the first resort in the state to earn LEED Silver certification for its environmentally friendly construction and systems. Aulani guests can shed mainland stresses as they stroll the loi kalo (taro field), a conservation project by community volunteers. The resort has 832 guest rooms, 76,685 sq. ft. of outdoor event space and a 21,258-square-foot conference center.
DoubleTree by Hilton Alana-Waikiki Beach
This welcoming property with 317 guest rooms and suites boasts views of the red-tinged Pacific at sunset, especially from its 19th-floor terrace. A 24-hour fitness center and pool satisfy guests' needs to unwind while staying active. The hotel also offers 10,746 sq. ft. of flexible meeting space.
Espacio The Jewel of Waikiki
For that C-suite retreat or ultra-incentive, this brand-new luxury property features nine, three-bedroom suites on nine floors, each with dedicated butler service, Italian marble bathrooms, a dry sauna, a full kitchen and a secluded lanai with a private Jacuzzi. This venue is part of the exclusive Aqua-Aston collection and includes a rooftop infinity pool and spa.
Four Seasons Resort Oahu at Ko Olina
This luxury resort on Oahu's west coast offers 370 guest rooms. It has 16,874 sq. ft. of indoor meeting space, including a 5,530-square-foot Ocean Ballroom.
Hawaii Convention Center in Honolulu encompasses 1.1 million sq. ft. of total space, including a 200,000-square-foot exhibit hall, 138,869 sq. ft. of meeting space and a 35,000-square-foot ballroom. Your attendees will know it's Hawaii: nearly two-thirds of the center is populated by soaring palms and vibrant tropical plants. A 2.5-acre rooftop tropical garden and 70-foot-high misting waterfall grace the lobby.
Hilton Garden Inn Waikiki Beach
Only two blocks off Waikiki Beach, this property offers 623 recently renovated guest rooms and suites, and in addition to a small indoor event space, the rooftop pool deck is a popular reception alternative.
Hilton Hawaiian Village Waikiki Beach Resort
This capacious resort located on 22 acres along Waikiki Beach has 2,860 guest rooms and more than 150,000 sq. ft. of indoor and outdoor meeting space across three conference centers.
Hilton Waikiki Beach
The 601 guest rooms and suites offer Insta-worthy views of the Honolulu skyline and glistening waters. There's also 17,000 sq. ft. of meeting space, including a grand ballroom and garden gazebo. For an inspiring setting, the 37th floor can be the perfect event venue.
Hyatt Regency Waikiki Beach Resort and Spa
A major renovation recently refreshed the 1,230 guest rooms and 19,550 sq. ft. of flexible meeting space at this outstanding property..
Kahala Hotel & Resort
This Honolulu classic in a quiet neighborhood outside the Waikiki tourist zone has been a favorite of the rich and famous for generations. In addition to 338 guest rooms and more than 24,000 sq. ft. of event space, the property features a secluded beach and tropical garden for contemplation, and a spa that is one of the most authentically Hawaiian on Oahu.
Moana Surfrider, a Westin Resort & Spa
Dating to 1901 and known as Queen of Waikiki Beach, there's no more wondrous spot from which to be inspired by the golden sand and sea than at this landmark's outdoor bar beneath an ancient banyan tree. The hotel offers 793 guest rooms and suites, as well as a 10,782-square-foot conference area.
Queen Kapiolani Hotel, Waikiki Beach
A $35 million reimagining pays homage to the golden age of Waikiki in its 315 guest rooms, open-air lobby, state-of-the-art fitness center and 5,484 sq. ft. of indoor and outdoor event space. A new culinary concept, Deck, is adjacent to the third-floor swimming pool and has full-on Diamond Head views. Rise & Shine Yoga is free for guests.
Sheraton Princess Kaiulani
This property is at the heart of all that Waikiki offers—beach, dining, shopping and nightlife. Guest rooms number 1,000 and meeting space totals 14,451 sq. ft. The property is known for its Hawaiian cultural dinner show.
Sheraton Waikiki
Sitting squarely at the beach, the hotel offers 1,636 recently renovated guest rooms and 35,806 sq. ft. of meeting space, including the nearly 26,400-square-foot Hawaii Ballroom and a convention center. Spa Khakara offers full-service pampering.
The Modern Honolulu
This full-service AAA Four Diamond lifestyle hotel provides 353 guest rooms and more than 20,000 sq. ft. of flexible indoor meeting space, including a 9,200-square-foot ballroom. Beach yoga and Lather Spa also await.
The Ritz-Carlton Residences, Waikiki Beach
New contemporary meeting space has been added in the second tower. There's also an eighth-floor infinity pool, three dining options and locally inspired spa treatments.
The Royal Hawaiian, A Luxury Collection Resort
The iconic Pink Palace of the Pacific features 528 guest rooms and suites as well as 12,000 sq. ft. of indoor meeting space, including 7,800-square-foot Monarch Room. Award-winning Abhasa Spa is alone in Waikiki in offering luxury treatments in a tropical-garden setting.
Turtle Bay Resort
A North Shore property situated on 850 acres, the resort has 410 guest rooms and 42 beach cottages, plus 25,000 sq. ft. of indoor meeting space. Nalu Kinetic Spa offers Wave Therapy massage overlooking the ocean. HorSea Yoga is equestrian yoga—meant to improve balance, flexibility and body awareness with your horse.
Kauai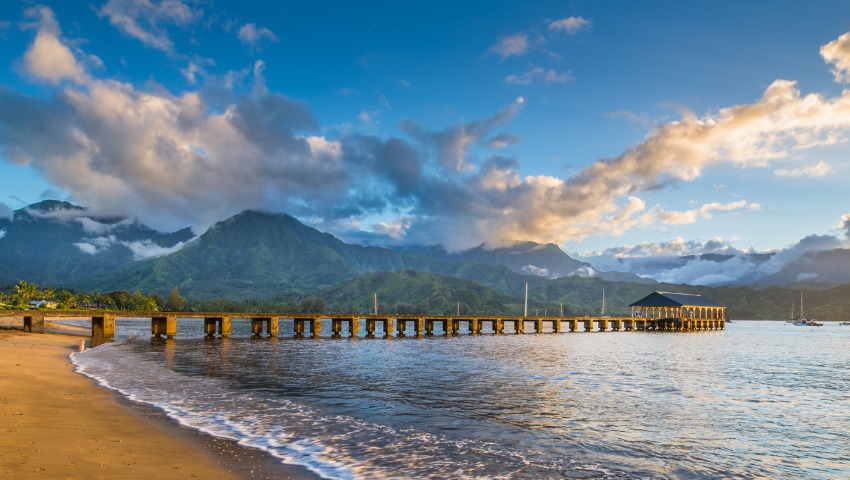 The aptly named Garden Isle is the least populated of the major islands, and rejuvenating nature abounds.
In the north, the rugged, remote Na Pali coastline is a tropical dream best approached by air or sea. Awe-inspiring Waimea Canyon, on the leeward coast, is Hawaii's version of Grand Canyon, with mist-shrouded Mount Waialeale towering above it. Sunny, southern beaches are a group-friendly Hawaiian fantasy.
Spa
Anara Spa at Grand Hyatt Kauai Resort & Spa
Locally grown coffee, Kauai clay and essences of wild, tropical flowers come together in treatments at this 45,000-square-foot spa, the island's largest. In addition to luxuriating in tradition-inspired Hawaiian healing in a private garden hale (bungalow), enjoy open-air yoga and fitness classes.
Wellness
Dolphin Touch Wellness Center, Kapaa
In lieu of actual dolphins, your group will be greeted by a guiding philosophy that the path to harmony is through cooperation and understanding, the "primal teachings" of the dolphin. Buyouts are available in a plantation-style bungalow for classes, workshops, talks and meditations, and can also include 5,000 sq. ft. of outdoor event space. Tours and excursions to healing spots around the island can be arranged.
Fitness
Kauai Hiking Tours
Have it your group's way—a completely customizable fitness experience in distance, duration and difficulty. Guides share Kauai's lush jungle, breathtaking vistas and idyllic coastline in whatever format is most likely to create the deepest connection for your group. This company is one of the few on Kauai certified as a Sustainable Tour Operator by Hawaii Ecotourism Association and is permitted to lead hikes on state land.
Nature
Silver Falls Ranch
Reconnect your attendees with nature at this 300-acre private estate in a lush valley near Princeville that is home to more than 150 species of palm trees and a stunning variety of plants and flowers lining glistening streams. Every gentle equestrian exploration begins with a riding orientation and safety briefing—and can conclude with a picnic beneath a palm-thatched hut and a swim at a waterfall.
Meet & Stay
Grand Hyatt Kauai Resort & Spa
In sunny Poipu, all 25,000 sq. ft. of indoor meeting space at this 604-room, luxury property was recently refreshed; two meeting spaces and an outdoor garden for receptions was added. Natural inspiration includes a Robert Trent Jones Jr. golf course and kayaking on saltwater lagoons.
Hilton Garden Inn Kauai Wailua Bay
This beachfront hotel with Wailua Bay views has 216 guest rooms and 7,461 sq. ft. of event space, including a 4,150-square-foot ballroom. It offers access to a protected swimming beach and Ke Ala Hele Makalae walking and biking path.
Kauai Beach Resort
Close to Lihue Airport (LIH), it offers 350 guest rooms and more than 26,000 sq. ft. of meeting and event space on 25 landscaped acres. Activities include tai chi, yoga and water fitness classes.
Kauai Marriott Resort
This meetings haven on tranquil Kalapaki Bay features 356 guest rooms and 27,758 sq. ft. of meeting space, plus a Jack Nicklaus golf course. Relax and renew with a beach massage at Alexander Day Spa & Salon. On-property yoga classes and healthy dining at Kukui's complete the reinvigoration.
Koloa Landing Resort at Poipu
A Marriott Autograph Collection property, the recently expanded and renovated resort has 206 guest rooms, 18,000 sq. ft. of indoor meeting space and 16,000 sq. ft. of event lawn. The spa boasts the island's only Japanese Ofuro soaking tub and the 350,000-gallon main pool is the state's largest.
Princeville Resort Kauai
Named one of the best Hawaiian resorts by Conde Nast Traveler readers, this luxury property overlooking Hanalei Bay offers 251 guest rooms and suites. Meeting space of 43,494 sq. ft. includes a 6,616-square-foot grand ballroom. Award-winning, 11,000-square-foot Halelea Spa combines Hawaiian healing rituals with Western techniques, using island botanicals and resources from the sea.
Sheraton Kauai Coconut Beach
Courtyard Kauai at Coconut Beach in Kapaa is undergoing a reflagging and transformation to be unveiled later this year. Enhancements are being made to 311 guest rooms, public spaces, the pool and the lineup of resort activities. A large meeting space is also being added.
Sheraton Kauai Resort
A complete redo of 389 guest rooms and 55,726 sq. ft. of indoor meeting space at this resort on 20 oceanfront acres on Poipu Beach has made it more group-worthy than ever. Spa treatments are available in a beach-lawn bungalow.
Timbers Kauai Ocean Club & Residences
From board and strategy retreats to grand incentive reward trips, the Garden Isle's newest luxury resort is now open. Guests can enjoy its 47 oceanfront suites, golf course, two-tiered infinity pool, Hokuala Spa and meals sourced from an on-site farm.
Maui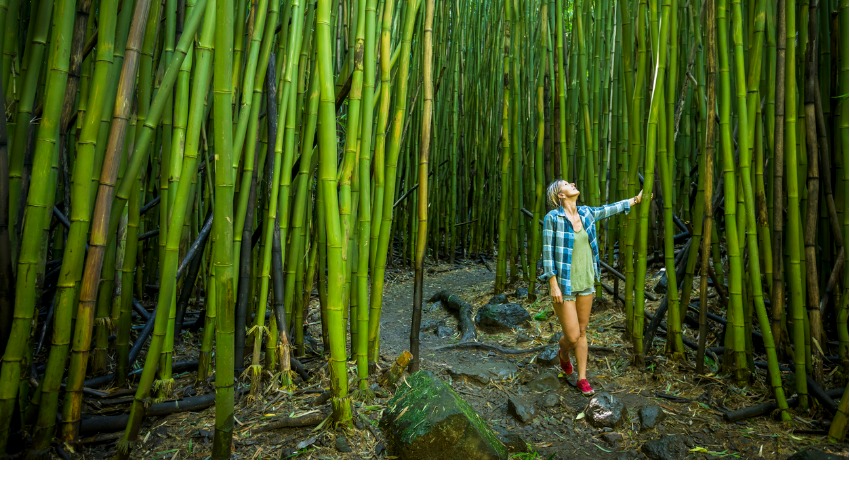 Whatever your group yearns for, Maui has it, as well as every type and style of gathering place a planner could want. From the world-class resorts and meetings infrastructure of West Maui to more tranquil enclaves near Paia and bucolic Hana, attendees will bask in revitalizing flora and other wonders around every bend. At center of it all is Mount Haleakala, with its moonscape crater, flanked by upcountry organic gardens and lush grazing lands.
Spa
Spa Montage at Montage Kapalua Bay
Of the many acclaimed spas of Maui, this 30,000-square-foot oasis of ahhhh stands above for integrating a harmonious indoor-outdoor experience using natural materials, inspiring accents and indigenous plants curated for an ambiance that is truly Hawaii. Travel & Leisure raves about the two-hour experience of being covered in algae to induce deep relaxation. Sea salt is used as an exfoliating foot scrub, and seaweed oil softens and moistens during massages.
Wellness
Kaulana Ke Kino Journey at Grand Wailea, A Waldorf Astoria Resort
Tapping into the ancient wisdom of Kaulana Mahina, the Hawaiian moon calendar, this immersive experience weaves native Hawaiian protocols and ceremony into wellness practices aimed to invigorate. The journey begins with a traditional Hawaiian oli (chant), followed by an energizing primal fitness class. Next, participants are guided through the resort's lush grounds to gather seasonal, therapeutic botanicals to be incorporated into a lomilomi bodywork treatment. The journey concludes with a torch-lit dinner featuring seasonal ingredients that coincide with the energies of the moon phase. Each journey is customized, based on the group.
Fitness
Hike Haleakala Crater
Described as an amphitheater of silence, the dormant crater of Mount Haleakala, a national park with elevation 10,023 feet, is an otherworldly experience—that's why astronauts trained for moonwalks there. Huge cinder cones and rare native plant species await discovery. Hardy adventurers overnight in its remote reaches. but Hawaii Tours leads invigorating 2-mile hikes along lava trails, with snacks and lunch. Pipiwai Trail is a 4-mile trek that boasts a graceful waterfall and sweeping views of rain forest and ocean.
Nature
Road to Hana
Maui's most famous "nature trail" is Hana Highway, also known as the Road to Hana, which snakes through the rain forest of the island's north shore. This daylong excursion is perfect as a pre- and post-meeting activity. Several companies offer rides in comfortable tour vans and mini-coaches, with stops along the 68 miles to gape at waterfalls and other natural wonders, such as National Tropical Botanical Gardens, where groups can also tour Piilanihale Heiau, the largest ancient Hawaiian temple in the state; it sprawls over 3 acres and took hundreds of years to build.
Meet & Stay
Andaz Maui at Wailea Resort
This 15-acre resort graces beachfront of more than a mile and offers 301 guest rooms and suites. It has 15,000 sq. ft. of indoor meeting space and 55,000 sq. ft. of outdoor event space. Awili Spa and Salon in Wailea offers products and services that are individually customized and feature local elements from Maui.
Fairmont Kea Lani Maui
This recently renovated property on 22 acres of Wailea coastline boasts 450 suites and villas as well as 42,000 sq. ft. of meeting space. In addition to award-winning Willow Stream spa, the resort's Inspire Your Energy fitness and wellness program connects guests to the activities they are passionate about in Wailea's tropical surroundings.
Four Seasons Resort Maui at Wailea
This Forbes Five Star, AAA Five Diamond property overlooks Wailea Beach. It has 383 guest rooms and 30,506 sq. ft. of meeting space. Enjoy poolside massages and facials, or indulge in a spa program that combines treatments, fitness classes and nutritional guidance.
Grand Wailea, A Waldorf Astoria Resort
"Grand" hardly begins to describe this much-accoladed property. Amenities include nine pools. The resort has 776 guest rooms; the largest event space is 26,700-square-foot Haleakala Ballroom and Garden. The E Ala E Sunrise Ceremony is a cleansing of the spirit, performed daily on Wailea Beach.
Hyatt Regency Maui Resort and Spa
A multimillion-dollar renovation begins in fall for this oceanfront property's guest rooms, which will increase to a total of 806. It features 100,000 sq. ft. of flexible indoor-outdoor space, ranging from beachfront to boardrooms with ocean views. Monarchy Ballroom has a connecting outdoor terrace and floor-to-ceiling windows.
Lahaina Civic Center
A premier event venue on the island, it is conveniently situated between Kaanapali and downtown Lahaina. There is 25,000 sq. ft. of event space, including an amphitheater that seats 2,200.
Montage Kapalua Bay
Situated above sweeping Namalu Bay, this 24-acre resort has 56 residential-style guest accommodations and 52,215 sq. ft. of meeting space. Cliff House is an intimate private dining and meeting space. It boasts two championship golf courses and a host of outdoor recreation activities.
Sheraton Maui Resort & Spa
The beachfront property on 23 acres has 508 guest rooms and 42,307 sq. ft. of meeting space. There's a 142-yard, lagoon-style pool, and The Spa at Black Rock draws on ocean plants and Polynesian essential oils.
The Ritz-Carlton, Kapalua
Located on 54 acres, the resort offers 466 guest rooms and 50,000 sq. ft. of indoor meeting space. Other amenities include six restaurants featuring ingredients from the resort's organic garden, a spa with treatments based on ancient Hawaiian traditions and two golf courses.
The Westin Maui Resort & Spa, Kaanapali
At this Kaanapali Beach landmark, meetings and events are hosted in two ballrooms, multiple breakout rooms and an oceanfront event lawn. Meeting space totals 56,340 sq. ft. There are 771 guest rooms. The 15,000-square-foot Heavenly Spa by Westin offers Hualani, an exclusive product line made using island-grown pineapples and passion fruit.
Wailea Beach Resort-Marriott, Maui
Wailea's original hotel is now completely renovated, including its 547 residential-style guest rooms and 29,880 sq. ft. of indoor meeting space. New pools complement full-service Mandara Spa, a jogging/fitness trail and three golf courses.
All's Well on Molokai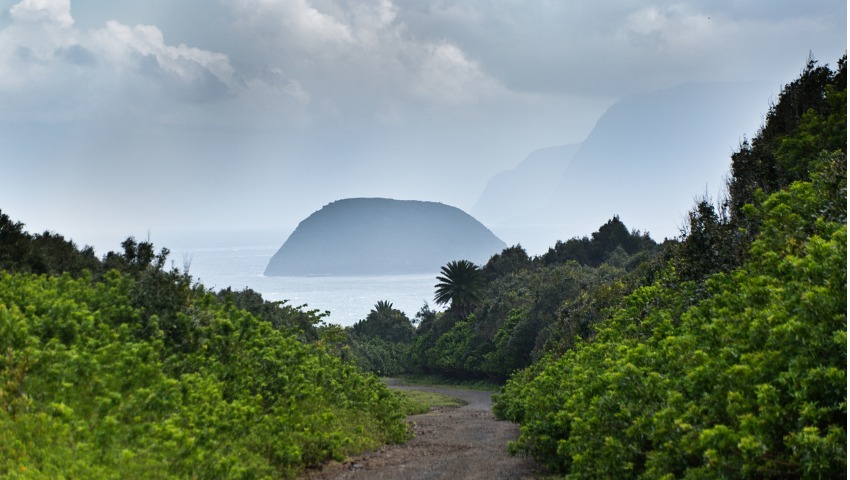 Molokai, often called the most authentically Hawaiian of all the visited islands, has no fancy spas or resorts, and little meeting space. It doesn't even have a single stop light. The island's residents have resisted development in favor of a simple, more rooted and traditional life that can be shared on a day trip from nearby Maui (it is part of the same county).
Its most noted attraction is Kalaupapa National Historic Park, site of a community once kapu (forbidden) to outsiders and home to Belgian missionary Damien, who dedicated his life to the victims of Hansen's disease (leprosy). The park is preserved as a fascinating memorial to those who lived there and a reminder of a bygone era in Hawaii history. The most memorable way to access it is via a 90-minute mule ride down 3 miles of cliffside trail (with 26 switchbacks).
Groups can also learn lei-making and ukulele from a cultural practitioner; pitch in at a working ranch; and set foot on untouched beaches and wild kukui forests. Ancient Hawaiian fishponds, Purdy's Macadamia Nut Farm, a coffee plantation and Halawa Valley Lookout are other memorable stops on an island tour. Family-owned Puu O Hoku Ranch (Hill of Stars) on the tranquil east end of Moloka is an organic, grass-fed cattle operation, a biodynamic/organic farm and an all-inclusive retreat center with three self-catering vacation cottages.
Lanai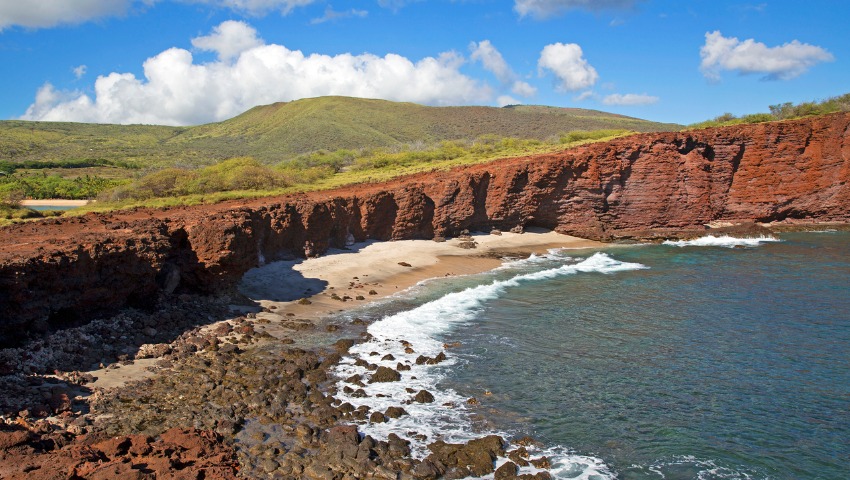 The 140-square-mile island of Lanai, officially part of Maui County, has been owned since 2012 by tech billionaire Larry Ellison, who has raised the bar on sustainable luxury tourism by reinventing its two resorts. Quaint Lanai City (population about 3,000) still shows vestiges of its heritage as a pineapple plantation town, and because it stands at nearly 1,650 feet above sea level, its town square is lined with soaring Norfolk pines instead of palm trees. No cars cruise the island, because private autos aren't allowed. The vast majority of Lanai is still wild, untamed—and a mystical, mysterious backdrop for anyone's voyage of self-discovery. In short, this can be an altogether different kind of Hawaii experience.
Spa & Wellness
Spa at Four Seasons Resort Lanai
OK, for the moment, this is the only spa on Lanai (until sister property Four Seasons Resort Lanai at Koele reopens), but what a spa it is! In a nod to the island's pineapple past, Lanai Tai Signature Scrub mixes the fragrant, antioxidant-rich fruit with honey and sugar to refresh and sweeten your skin. Ti Leaf Relief Wrap begins with wild algae, aloe vera and green-tea gel, with an overlay of fresh ti palm leaves. Wellness offerings are headed by a resident yogi and include Zen Golf, a meditation and/or yoga on the championship golf course against gorgeous ocean views. Zen Horse Sunset yoga follows a horseback ride, with Hatha yoga poses done on a platform in a pasture.
Fitness
Snorkeling and Scuba
Brilliantly colored fish and other fascinating marine life are plentiful off this sparsely populated island, and the tranquil waters of Hulopoe Bay are great even for newbie snorkelers. Besides getting a good aquatic workout, snorkelers will return to shore with indelible memories of this protected marine preserve. Certified scuba divers should head for Lanai Cathedrals. Sunlight filtering through these huge underwater lava tubes mimics looking through stained-glass windows. Trilogy Ocean Sports Lanai can make all the arrangements.
Nature
Whales and Dolphins and You, Oh My!
Right off Four Seasons Resort Lanai, visiting groups have a great chance to spot frolicking kohola (humpback whales) during winter and spring, when these fantastic giants return to Hawaii to breed, calve and nurse their young. At other moments, pods of spinner dolphins are likely to be doing their thing. For a more up-close-and-personal view, tour companies, such as Lanai Ocean Sports, host year-round coastal sails and charters.
Meet & Stay
Four Seasons Resort Lanai
This extravagantly rebuilt, AAA Five Diamond resort overlooking the Pacific boasts Hawaii's most expensive suite ($21,000 a night) as well as 213 other guest rooms; the largest ballroom is 7,552 sq. ft. Dining options include Nobu Lanai and Malibu Farm Restaurant & Bar. The Jack Nicklaus golf course is acclaimed. The entire property is available for buyouts.
Four Seasons Resort Lanai at Koele
Situated on the outskirts of Lanai City, it offers an unexpected Hawaii experience—that of a sumptuous mountain lodge. The island's other luxury property has been shuttered for remodeling since 2015, but when it finally reopens, the wait should be worth it. A reported $75 million in upgrades—including a new spa, pool and fitness center—will bring a focus on wellness and healthy living. The redo will reduce the guest-room count to 94, with new meeting space. Many guest rooms will have private gardens with Japanese onsen (hot springs-style) baths.
Island of Hawaii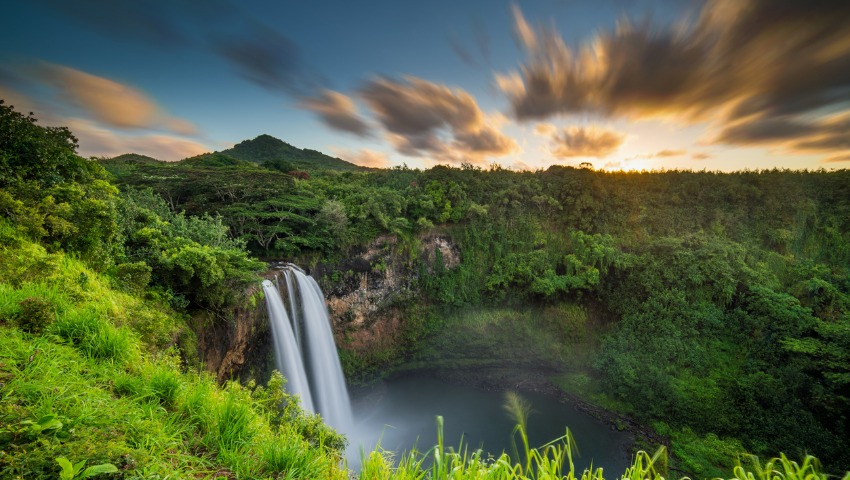 The Island of Hawaii Island is big and getting bigger every day, as lava flows in the island's southeast continue to slowly expand its territory. That's nature's revitalization.
The first Hawaiians landed on the youngest and largest land mass of the Hawaiian archipelago by being alert to the stars, currents and sea birds. Today's visitors, including groups, can travel many paths on this vast island to find whatever inner resources and equanimity they seek.
Spa
Hualalai Spa at Four Seasons Hualalai
USA Today calls it the best spa on the island, and it's easy to see why (despite serious competition from other resorts). The 28,000-square-foot spa mixes luxe interior spaces and tropical gardens, traversed by a peaceful stream. Treatments show off island resources, such as black lava salt, hibiscus, crushed macadamia nuts, and local oils and botanicals. Or how about a body polish with passion fruit sugar or a wrap of volcanic ash and marine clay? Wellness offerings include sound and energy healing.
Wellness
Puuhonua O Honaunau
Taking your group to wander the ruins and grounds of this ceremonial sanctuary, a national park at the edge of the Pacific, is a meditative, calming experience. A 40-minute drive south of Kailua-Kona, Puuhonua O Honaunau was a sacred place of refuge for ancient Hawaiians. King Kamehameha I built a giant hiaeu there—it's said that his subjects formed a human chain 25 miles long to bring the stones used in its construction. Cultural events are often held on the grounds.
Fitness
Big Island Bikes Tours
Among the unforgettable rides led by this company crosses nearly 100 acres of Anna Ranch in Waimea, near the historic residence of Anna Lindsey Perry-Fiske, the original Hawaiian cowgirl. The tour begins with a brief history of the operating ranch and legacy she left behind. It then heads up nearly 1,200 feet to a snack spot, with stunning views of Mauna Kea, Mauna Loa and Hualalai.
Nature
Hawaii Volcanoes National Park
How can your group miss the Island of Hawaii's most awe-inspiring natural spectacle, especially now that last year's surge in lava flow has ebbed and the park has reopened in all its glory? There are multiple trails (including the challenging Crater Rim trail, which encircles the summit of Kilauea Caldera) and plenty to see and do. Jaggar Museum in the park is a trove of information about volcanoes and seismology, and a favorite of groups. Ranger talks are offered, as are ranger-guided activities. Steam vents plume from massive Halemaumau Crater, known as the home of Pele, the volcano goddess.
Meet & Stay
Fairmont Orchid, Hawaii
This AAA Four Diamond, 32-acre oceanfront hotel offers 540 guest rooms. Indoor meeting space totals 30,000 sq. ft., with 76,000 sq. ft. of outdoor function space. Amenities include sumptuous Spa Without Walls, where guests can select an oceanfront or waterfall hale (building) for their treatment.
Four Seasons Resort Hualalai
Located on Kona-Kohala coast, this luxury property has 192 guest rooms and suites. It offers 10,644 sq. ft. of indoor meeting space, including a 6,175-square-foot ballroom. Outdoor event space totals 29,325 sq. ft. Its award-winning spa is beloved for its Hawaii-centric treatments.
Mauna Kea Beach Hotel
An Autograph Collection property on Kohala Coast, this beachfront luxury hotel has 252 guest rooms and 11,444 sq. ft. of meeting space. Amenities include The Mauna Kea Spa by Mandara, Mauna Kea Golf Course and nighttime manta snorkel adventures.
Mauna Lani Bay Hotel, Auberge Collection
This oceanfront landmark on the South Kohala coast is poised to reopen in December as an Auberge Resort following a $100 million makeover of its 333 contemporary guest rooms, 38 suites, five private cottages, and 42,000 sq. ft. of indoor and outdoor meeting space. Auberge Spa & Fitness will debut as a light-filled venue with treatments designed to offer a harmonious journey toward inner peace.
Sheraton Kona Resort & Spa at Keauhou Bay
This 22-acre property atop lava-rock cliffs on Kona Coast is newly refreshed, offering 484 guest rooms and 24 suites, as well as 12,810 sq. ft. of meeting space. Rays On The Bay restaurant now has unobstructed sea views and island-inspired cuisine. The resort's pool has a 200-foot "lava-tube" waterslide and Hoola Spa features a salt room for halotherapy.
The Westin Hapuna Beach Resort
The $46 million evolution of former Hapuna Beach Prince Hotel into a member of the Westin family has given this contemporary island retreat a new lobby, 249 newly refreshed guest rooms, three new restaurants and Hapuna Spa. Its 16,339 sq. ft. of indoor meeting space has been bolstered by a new 8,396-square-foot ballroom.
Waikoloa Beach Marriott Resort & Spa
Newly redesigned property overlooking Anaehoomalu Bay boasts sandy white beaches, outdoor pools, an 18-hole golf course and a boutique spa on 15 oceanfront acres. Settle in to 14,991 sq. ft. of event space and 297 guest rooms.
The Hawaiian Wellness Kit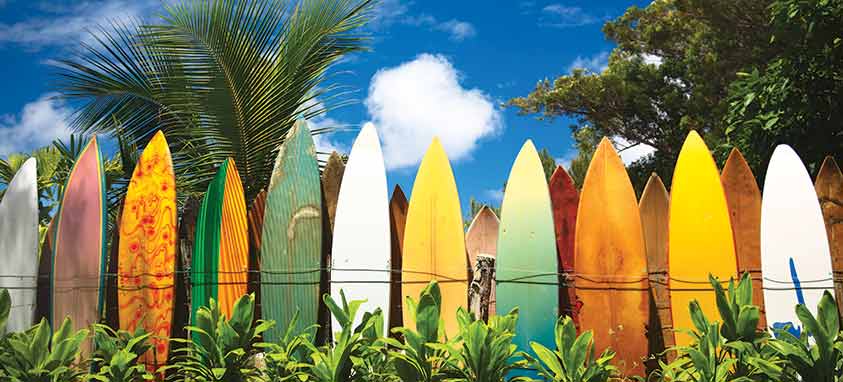 To this day, Hawaiians continue to laau lapaau (use local plants in healing practices), and two staples of these practices came with them in their migration from southern Polynesia.
The first is noni—a pale-yellow wonder fruit the size of an ostrich egg, dimpled like a golf ball—which was the ancients' all-around medicine chest. We're talking treatment of lumbago, dysentery, head lice, open wounds, even broken bones. "They just picked the fruit off the tree, and they ate it," says Steve Frailey, a farmer of organic noni at Hawaiian Health Ohana (OHH) in Anahola, Kauai.
Football and basketball teams at University of Hawaii as well as MLB's Seattle Mariners have used noni to treat muscle soreness and other chronic sports injuries. According to an article written for a physician's magazine, noni's "powerful constituents" fight skin cancer and infections, act as an antioxidant, antifungal and antibacterial agent, and contain all nine essential amino acids and essential fatty acids. The fruit aids with sun exposure and skin damage, and is effective against tropical skin diseases. "In an age of thinning ozone and global warming, a little noni makes sense," the article concludes.
You can find OHH's noni "leather" and lotions at natural foods stores and other retailers on the island. Tours for groups of 10 or more around the farm and processing facility are available.
The other essential in every early Hawaiian's wellness regimen was the candlenut—better known as kukui. It is the state tree of Hawaii, and Hawaiians today use the nuts to make leis and as an essential ingredient in their much-beloved poke. Kukui's sturdy wood is traditionally shaped into canoes, and other parts of the tree are made into paints and dyes.
But oil made from kukui's pressed nuts is the healing treasure. Hawaiians burned it in torches, but they also used it to soothe sore throats and rubbed it on aching joints. It's said to be rich in fatty acids, antioxidants and several vitamins. It's still commonly used as a massage oil, for hair and skin rejuvenation, and as a treatment for sunburn and minor cuts.
Kukakuka With Mary Neister
Kukakuka is how you say, "Let's talk story," an informal chat. It harkens to the oral tradition of sharing history, mythology, genealogy and how-to stories in ancient Hawaii. We talked story with Mary Neister, vice president of Meet Hawaii.
Why is this the right time to enjoy Hawaii's wellness, fitness, spa and nature offerings by planning an event or meeting there?
Meetings and events held in Hawaii offer the perfect backdrop for attendees to "come back better"; that is, return home rejuvenated and invigorated by the island experience. Hawaii's year-round warm weather and tempting tropical landscapes encourage attendees to get out of their routine, day-to-day environment and into the vibrancy of the Hawaiian Islands, where a calmer, more relaxed state of mind will help them think in innovative new ways.
What makes Hawaii's opportunities for personal rejuvenation unique and unforgettable?
The Hawaiian Islands' myriad natural landscapes are not only a compelling scenic lure for attendees, but also offer a diversity of superb, nontraditional outdoor activities they can choose from for personal rejuvenation. Whether attendees find themselves taking in panoramic coastline vistas in the middle of a meeting at sea or enjoying a morning yoga session outdoors atop a stand-up paddleboard before heading into a meeting or event, Hawaii's extensive array of self-centering, rejuvenating and unforgettable experiences will not disappoint.
What special, out-of-the-ordinary experiences in personal rejuvenation can groups have in Hawaii?
Hawaii is the perfect place to find outside-the-box rejuvenation and cultural immersion experiences such as harvesting kalo (taro) from a loi (irrigated agricultural terrace) or helping restore a centuries-old loko ia (fishpond) built by early Hawaiians. It's also the only place they'll be able to treat themselves to a unique Island of Hawaii spa experience in which participants harvest salt on ancient Hawaiian salt flats for an invigorating spa treatment. Whether your attendees are thrill-seeking fans of the great outdoors, weekend adventurers or admirers of Hawaii's scenic beauty and indigenous Hawaiian culture, the Hawaiian Islands offer a diversity of opportunities for groups to explore and pursue their own rejuvenation goals.
How does a meeting professional decide which island offers the right mix of personal rejuvenation opportunities for an upcoming meeting or event?
Meet Hawaii's experienced sales team has cultivated insider knowledge about the nuances of each of Hawaii's islands and can also provide high-level, on-the-ground support and knowledge of each for meeting professionals. The team is ready to tap into its extensive network of industry partners and resources statewide so groups and attendees get the most out of their time and experiences in the Islands. With six unique islands ready to welcome them, meeting and events attendees will find distinct experiences unique to each island that meet and exceed their individual needs and interests. And, when attendees are ready to extend their time on the islands, they can choose an entirely different island for personal time and stretch their time in paradise!