Fireworks display on Sydney Harbour Bridge
Make 2018 the year you accomplish your travel goals
As one of the first countries to ring in 2018—with a magnificent fireworks display over Sydney Harbour Bridge—there's no better place than Australia to help you achieve your New Year's travel resolutions. January is a big month for the country. It hosts the Australian Open Grand Slam tennis tournament in Melbourne and celebrates Australia Day, the anniversary of the arrival of First Fleet British ships, on Jan. 26.
From rugby to Australia Rules Football, surfing to swimming, tennis, cricket and beyond, sports play a major role in Australian culture. It won't take long for you to cheer like a native with the chant, "Aussie, Aussie, Aussie, oi, oi, oi!" Or, you can revisit Australian heritage by learning about the Aboriginal people, playing the didgeridoo and embarking on a walkabout through the Outback to visit Ayers Rock, located in a remote town called Uluru in the Northern Territory. My crikey! Australia has so much to offer, visitors make like a boomerang and keep returning for more.
?
Smart Tip
Australia is below the equator, so seasons are the reverse of North America and Europe. In the continent's north, it get warmer in their winter. Southern cities get cold in July and August.
Sydney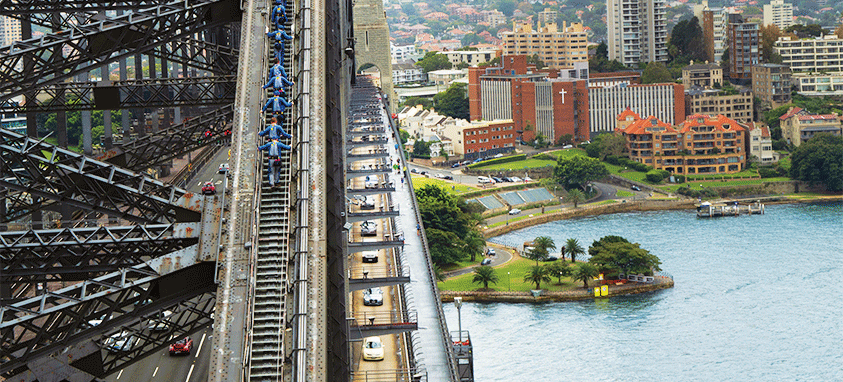 For the ultimate "check off your bucket list" experience, take your team to the tippy top of Sydney Harbour on Bridgeclimb Sydney (pictured above). There are several group packages, including a musical, Rock the Bridge, which launched in July 2017, and dining options at the summit. A less expensive way to take in views is to climb 200 stairs inside the Pylon Lookout. From the viewing deck, guests snap the perfect selfie with Sydney Opera House in the background. Construction will begin early this year on new function space at the hallmark performing arts center that will accommodate up to 500 people.
The bridge is also a sight to be seen from the ground. Dine with a view at Cafe Sydney, which offers group, private and buyout options for up to 325 guests. Views can also be enjoyed at The Royal Botanic Garden Sydney, where meeting professionals can host events and team-building activities on lawns, inside Rathbourne Lodge or in a beautiful glass-enclosed structure.
Guests can sleep and convene at a selection of high-end hotels. Four Seasons Hotel Sydney (531 guest rooms) opened a 7,000-square-foot pillarless ballroom in September that fits up to 1,000 attendees for a reception. InterContinental Sydney (509 guest rooms) has 15 meeting and event rooms, and announced plans to invest in a new 9,687-square-foot pillarless ballroom with views of Circular Quay and the bridge. In total, Sydney has more than 33,000 guest rooms, mostly in the Central Business District.
Catch a ferry from Circular Quay to Taronga Zoo, home to 4,000 animals from more than 350 species. Taronga Centre can cater a conference for up to 2,000 people between its ballroom, terrace, boardroom and various outdoor spaces offering exquisite views of the iconic harbor. Plus, Wild Ropes course, a team-building activity for groups, is now open.
No trip to Sydney is complete without a visit to one of its famous beaches. Catch a wave at Bondi Beach by taking a surfing class or diving in the oceanfront pool at Bondi Icebergs Club. The pool deck, indoor meeting and dining spaces, and balconies are available for private rental.
Located in Darling Harbour, International Convention Centre Sydney features Australia's largest ballroom, a 9,000-person theater and 430,556 sq. ft. of event space, and can host three events simultaneously. Meeting professionals can now download a virtual reality app to tour ICC Sydney facilities.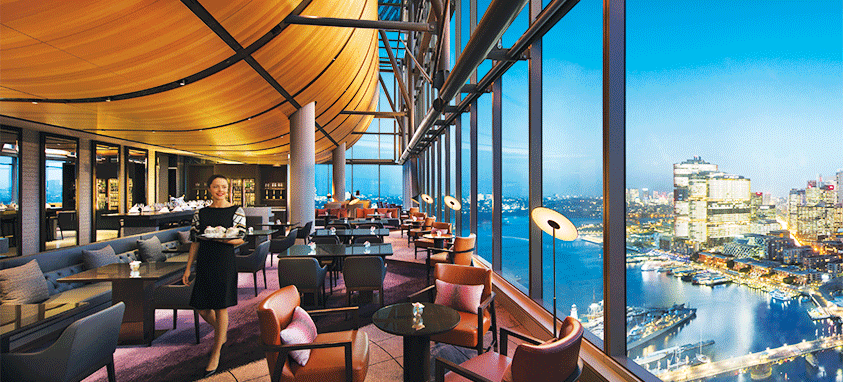 The 590-room Sofitel Sydney Darling Harbour made its debut in November with a ballroom that can fit 450 attendees. "[It] will be the first new-build five-star hotel the city has seen in more than 15 years, and it is going to be a flagship property not only for AccorHotels, but for the Australian hotel industry," says Simon McGrath, chief operating officer of AccorHotels Pacific.
Go for the gold at Sydney Olympic Park, which is still utilized by athletes training in various summer sports, including swimming, diving and gymnastics. It includes 10 event venues and 236,806 sq. ft. of exhibition space. Fun team-building activities, such as trapeze, are also available.
Brisbane
There's no denying that Queensland has beautiful beaches, but the state's capital city, Brisbane also means business with an inventory of more than 13,500 guest rooms. To accommodate the high volume of traffic, Brisbane Airport is undergoing a multibillion-dollar expansion project that includes a new runway and terminal upgrades. Sandwiched between Pullman Sydney Hyde Park Hotel (132 guest rooms) and Ibis Sydney Darling Harbour Hotel (243 guest rooms), Brisbane Airport Conference Centre houses almost 20,000 sq. ft. of function space.
Brisbane Convention and Exhibition Centre (pictured above) experienced a record first quarter in 2017, with 51 new conferences in the key sectors of health, education, technology, research and science. Last month, BCEC hosted Dreamtime 2017, Tourism Australia's incentive product showcase, where the country's business- events industry and international planners networked.
"Brisbane was selected to host Dreamtime 2017 at a time of major investment in infrastructure, hotel builds, new incentive products and experiences," says Tourism Australia Managing Director John O'Sullivan. "The showcase is set to expand on the city's strong track record of hosting major international events, including the G20 Brisbane Summit, the World Science Festival and, most recently, the Rugby League World Cup 2017."
The country's third-largest city also has Royal International Convention Centre, at Brisbane Show Grounds. Guests can stay at the 208-room Rydges South Bank Brisbane hotel, which opened in 2016. "Every part of planning and running our event at the Royal International Convention Centre was seamless and easy," said Megan Denton of Allianz Australia Insurance in a testimonial on the showground's website. "From initial site inspections to day-of logistics, the team handled every request with ease, and the event ran without any difficulties. The renovated facilities are exceptional, and we were incredibly happy with the flexibility the venue provides in creating a tailored space for our event."
Hotel Jen Brisbane completed renovation of its 6,781 sq. ft. of event space and 191 rooms in October. Hotel Grand Chancellor Brisbane (230 guest rooms) added a new conference center with 11 meeting rooms for 1,100 attendees. The new 90-room Eatons Hill Hotel has 12 event spaces, including a two-level ballroom that seats 2,100 and a lawn for up to 6,000 guests.
Take your meeting offshore to Tangalooma Island Resort, a 75-minute catamaran ride from Brisbane. The resort recently revised its incentive and corporate offerings with exciting new team-building and water-based activities from Banana Life.
Even more hotels are on the horizon, including W Brisbane, which will add more than 10,000 sq. ft. of meeting space and 312 guest rooms to the market in March. Howard Smith Wharves riverfront redevelopment also is underway. Come late 2018, it will feature restaurants, a brewery, more than 16,000 sq. ft. of exhibition space and a new Art Series Hotel with 164 guest rooms. Not everything's new. The city also has a rich history. Brisbane City Hall, open since 1930, is a classic event venue that can host up to 2,000 guests.
If you have spare time during a business trip to Brisbane, cross a major item off the bucket list—Great Barrier Reef, which is only a short flight away. As part of this adventure, plan a relaxing day on pristine Whitehaven Beach in the Whitsunday Islands.
Melbourne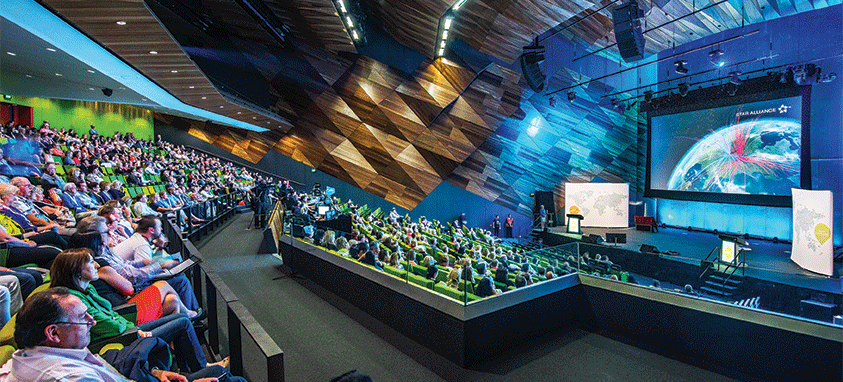 It's off to the races in Melbourne, if you strategically plan your meeting for November during Melbourne Cup Carnival—Australia's Kentucky Derby—at Flemington Racecourse. The track offers space for outdoor events of up to 60,000 guests, and smaller settings for conferences and meetings of 2,500 or fewer.
The greater Melbourne region already houses more than 26,600 guest rooms, and more are on the way. Marriott International will begin construction in mid-2018 on its first new build in Australia in two decades. The 200-room hotel will be alongside the Yarra River in Docklands.
Within walking distance to the 538,195-square-foot Melbourne Convention and Exhibition Centre (MCEC), Mantra on City Road is under construction and plans to debut with 469 guest rooms in late March. "Melbourne's hotel market is currently experiencing unprecedented levels of growth and tourism forecasts are consistently positive with the high-occupancy environment underpinning robust annual growth," says Mantra Group CEO Bob East. The company is also developing a $1 billion mixed-use project, Mantra M-City, in southeastern Melbourne, that includes a 250-room hotel with meeting facilities; it is set to be complete in late 2020.
MCEC is undergoing a massive expansion project and is accepting bookings for the new spaces beginning in July. Once complete, it will offer 753,473 sq. ft. of event space. A new 347-room Novotel hotel is also included in the plan.
In October, Melbourne Convention Bureau reported a fifth consecutive year of growth in the 2016–2017 fiscal year and found that international association conferences account for 70 percent of the economic impact. It has already booked the 2024 Lions Clubs International Convention, one of the largest conferences to ever come to the state of Victoria, with an expected attendance of 13,000. "Business events are the cornerstone of our visitor economy and the highest-yielding sector, delivering $9.8 billion and 65,000 jobs each year to Victoria," says John Eren, minister for tourism and major events.
The Global Destination Sustainability Index ranked Melbourne as most sustainable city in the Asia-Pacific region for business events, due in part to the accessibility of convention venues by public transportation. "Melbourne has the highest percentage of new Green Star buildings in Australia, including the Melbourne Convention and Exhibition Centre, which led the way in being first in the world to be awarded a 6-Star Green Star environment rating," says City of Melbourne Deputy Lord Mayor Arron Wood.
The area surrounding Melbourne has an assortment of must-do bucket-list side trips. The Great Ocean Road gives California's Pacific Coast Highway a run for its money. Tour the 12 Apostles—rock formations created by wind and erosion—by plane, chopper or vehicle.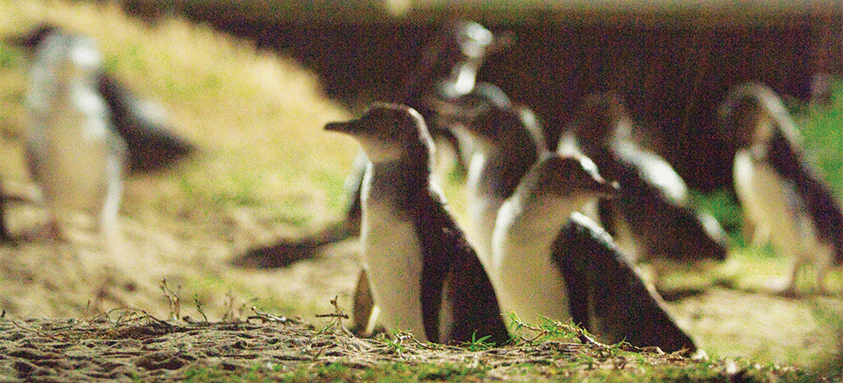 In the evening, witness the nightly Penguin Parade as the tuxedoed birds waddle from the ocean to burrows on the shore of Phillip Island Nature Parks. The park can arrange private viewing areas for incentive groups and host conferences at its nearby The Nobbies Center for up to 120 attendees.
Phillip Island Grand Prix Circuit offers 21,527 sq. ft. of expo space. The go-kart track lends itself to a competitive team-building race, or buckle up for a hot lap at top speed as a passenger in a real race car. Guests can stay and meet on the island's Silverwater Resort, which has more than 8,000 sq. ft. of event space and 170 guest rooms.
In The News
Australia is proudly waving the rainbow flag. Parliament voted to legalize same-sex marriage on Dec. 7. "From a tourism point of view, the pink dollar is big business, and same-sex marriage tourism is on the rise," says John O'Sullivan, Tourism Australia managing director. "Specifically, from an events perspective, we expect to see a halo effect that will draw greater attention to Australia's already- comprehensive calendar of LGBTI events and festivals, such as the Sydney Gay and Lesbian Mardi Gras and Midsumma Festival in Melbourne—potentially encouraging more people to plan their travel or meetings and incentives to coincide with these exceptional world-class events."
Your meeting materials are now only a few clicks away. Amazon Marketplace launched in Australia in December.
Learn Australian Lingo So You Don't Sound Like a Dingo
F&B
Amber fluid = beer
Bickie = cookie
Breakkie = breakfast
Bottle shop = liquor store
Chips = French fries (Crisps = chips)
Cuppa = cup of tea
Bevvy = alcoholic drink
Time of Day
Sparrow's fart = very early in the morning
Arvo = afternoon
Clothing
Jumper = sweater
Togs or swimmers = bathing suit
Common Objects
Brolly = umbrella
Loo or dunny = toilet
Petrol = gasoline
Pokies = slot machines
Expressions
Sweet as = everything's under control
(To give someone a) Bell = call someone on the phone
Chuck a wobbly = to go berserk/lose your temper
Crikey = an expression of surprise
Dog's breakfast = a mess
Spit the dummy = to lose one's temper
Fair dinkum = true, genuine
(To be the) First cab off the rank = to jump at an opportunity
Give it a burl = give it a try
Grouse = very good
Hard yakka = hard work
Onya = congratulations/good on you