If someone says New York, what jumps to mind? Most of us would say it's the dazzling city of endless skyscrapers, Wall Street and takin' the "A" train. New York City looms large in our collective imagination, and it should.
Surprising fact: Did you know George Washington took his oath of office as our first president in Lower Manhattan—because New York City was then the new Yankee Doodle nation's capital?
Yet vast and varied options await for group gatherings throughout the Empire State. Many are in secluded settings, far from the madding crowd, and offer outdoor backdrops that range from bucolic to majestic—yet also have first-rate meetings spaces and advanced safety and hygiene protocols and protections. Especially as the return to in-person meetings gathers momentum, and less-traveled locales have particular appeal, now is the best time to discover the New York you don't know.
What you find will surprise you.
Cooperstown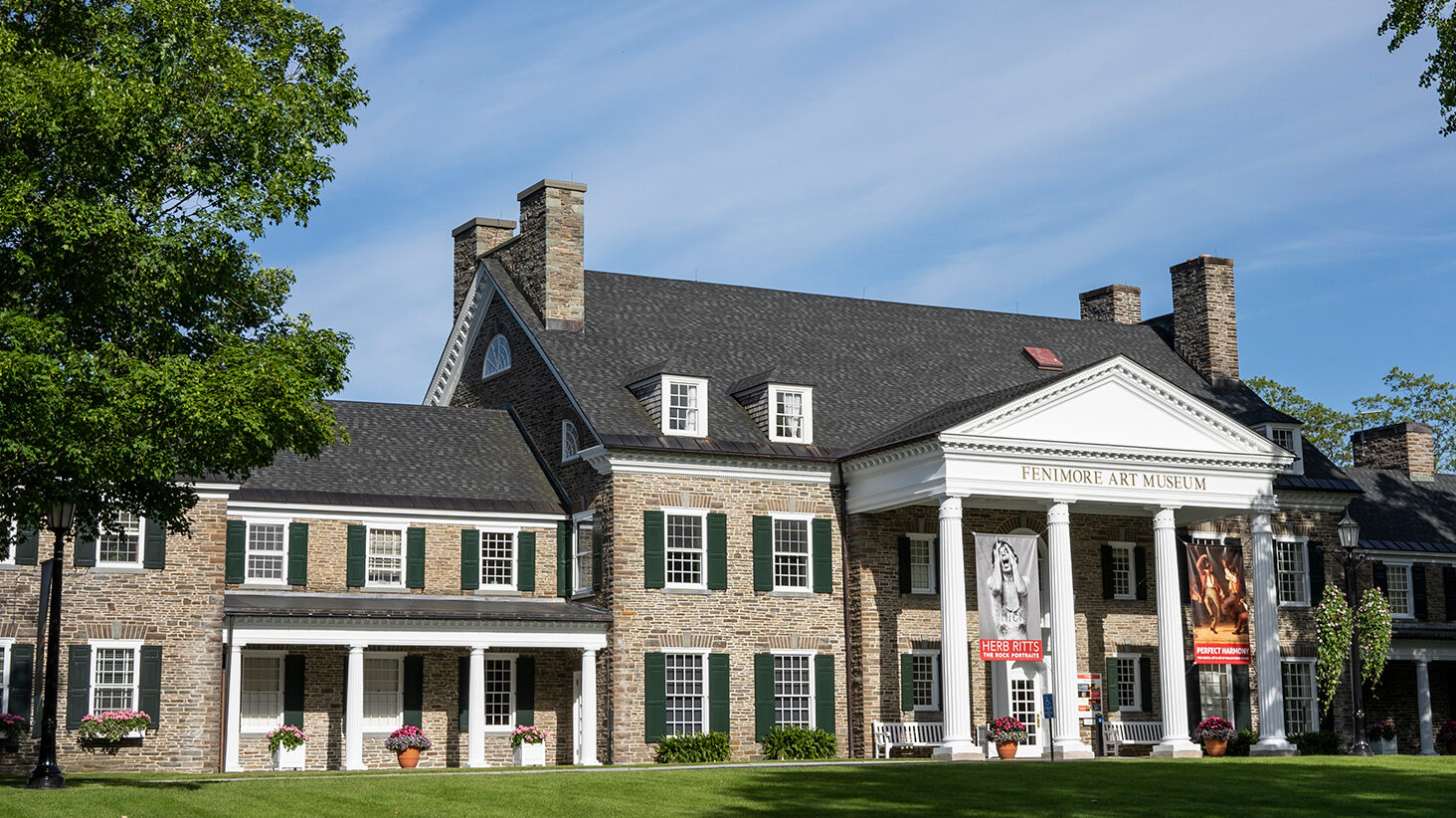 Just under a four-hour drive north from Manhattan—or an hour from Albany International Airport (ALB)—lies, arguably, America's most famous village. At the southern tip of Otsego Lake and with a population of just under 2,000, you would expect a sleepy place that rouses itself for recreational visitors in summer.
In fact, summer recreation was, by legend, invented there. An official commission of American sports executives in the early 1900s ruled that Abner Doubleday invented baseball in Cooperstown in 1835. Though a call disputed by many, it was good enough for Major League Baseball to bless the village for the National Baseball Hall of Fame and Museum. In addition to its interactive exhibits and artifacts, it offers atmospheric spaces for events, receptions and conferences, including newly renovated, 189-seat Grandstand Theater.
Surprising fact: No one born in Cooperstown has ever played in Major League Baseball.
Coopertown's lure for baseball fans has spurred other impressive attractions to this quaint and charming area. The Farmers' Museum overlooks Otsego Lake and recreates rural life of the 19th century through exhibits, craft demonstrations and interactive workshops; there's also a hand-carved carousel. Group tours can be booked, with boxed or buffet lunches. Meetings and events can be hosted in several settings, such as 18th-century Bump Tavern and Louis C. Jones Center, located in the Main Barn and seating up to 180 guests for a dinner (full catering available); the adjoining courtyard can be added at no more cost.
Fenimore Art Museum is housed in a handsome neo-Georgian mansion and features an excellent collection of American Indian art, as well as fine and folk art, plus a garden with lake views. Meetings facilities include a 121-seat auditorium and 125-seat Lucy B. Hamilton Amphitheater, an outdoor venue built into a slope with the lake as a backdrop. Exhibition gallery tours led by curators can be arranged, as can rental of gallery spaces.
As far as accommodations go, The Otesaga Resort Hotel is the grand dame of Cooperstown. This rhapsodic description in 1909 in The Otsego Farmer still rings true today: "No more fortunate location could have been chosen for a hotel. The building stands upon the southern shore of Otsego Lake, the "Glimmerglass" that James Fenimore Cooper has so admirably described in The Deerslayer. From its windows and broad verandas, a view as charming as the Divine Hand ever painted fills the eye while refreshing breezes from over the gentle waters fan the brow."
The resort offers 132 guest rooms and 13,000 sq. ft. of meeting space. The grand ballroom has 20-foot coffered ceilings and colonnades of fluted Doric columns. Among the 14 meeting rooms, King Fisher Room was recently renovated and others are being freshened. The hotel has partnered with a local AV company to offer hybrid meetings. And to safeguard the health of guests and staff, a program called Otesaga CARE has been implemented.
Outdoor venues abound on the resort's sprawling property. The Veranda on the historic hotel boasts sweeping lake views. There's also award-winning Leatherstocking Golf Course. In sum, the resort offers plenty of room for spreading out and pursuing activities beyond the meeting room.
The same ownership also manages The Cooper Inn in the historic village center. A 19th-century manor with 15 guest rooms with lovely period details, it's perfect for buyout as an incentive or board retreat.
Niagara Falls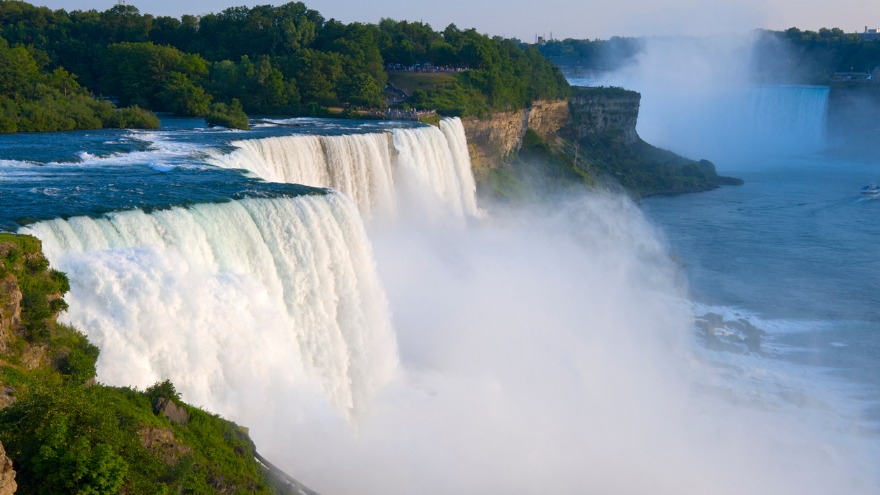 Formed by nature a dozen millennia ago, the grandeur of the horseshoe-shaped, 167-foot-high falls never fails to impress. But the city by the same name and surrounding areas also have more than enough resources to satisfy planners and attendees alike.
Surprising fact: Niagara Falls State Park, created in 1885, was the first state park in the United States, and the Niagara River's two hydroelectric plants can generate enough electricity to power 3.8 million homes.
Niagara Jet Adventures takes groups on guided tours of spectacular Niagara River Gorge and its famous whirlpool, as well as the Niagara's world-class rapids. With a perfect safety record, all tour boats are U.S. Coast Guard-certified and their experienced captains and guides are thoroughly trained. Groups can stay dry in climate-controlled comfort—or get wet outside on their boat's wet-deck seats.
For history buffs, Old Fort Niagara, first built by the French in 1679 at the mouth of the Niagara River, is Western New York's link to the Revolutionary War era, though it also figured in the outcome of the French and Indian War and the War of 1812. During World War II it served as a prisoner of war camp for German and Austrian soldiers. Its imposing French Castle dates to 1727. Period re-enactments add to the authenticity of the experience for the fort's 200,000 visitors a year, though even today it still has an active military presence—by the U.S. Coast Guard. The walled fortress is open for tours year-round, except for major holidays.
Aquarium of Niagara is a fun indoor group activity, especially in chillier weather. More than 125 species of aquatic animals are represented, as well as 30 educational exhibits. Aquarium presentations include a sea lion show, harbor seal presentations, and penguin feeding. Especially memorable is a behind-the-scenes look at the care, training and social lives of seals and Humboldt penguins. The aquarium also serves as an animal rescue center for injured wildlife. Rental of the Event Room includes access to the Aquarium's many galleries and a reserved viewing area for 25 guests at a sea lion show.
On the campus of Niagara University—which is fertile ground for expert panelists and speakers—Castellani Art Museum showcases more than 5,600 works in a wide range of media that dates from the 1850s to the present, as well as pre-Columbian ceramics. Especially strong is the museum's collection of artworks created since the 1970s. Group tours can be arranged. Meeting space is not available at the museum but can be secured elsewhere on the university campus.
Niagara Falls on the U.S. side of the border with Canada offers over 1,000 committable rooms with a wide selection of hotels. Most are within a three-block radius of the Conference & Event Center Niagara Falls (116,000 sq. ft., plus outdoor event space) and within walking distance to Niagara Falls State Park.
The only AAA Four Diamond hotel in Niagara Falls is Seneca Niagara Resort & Casino, which offers 604 deluxe rooms and suites, and over 36,000 sq. ft. of event facilities and meeting space. The luxury property's staff can assist in arranging an unforgettable ride under the falls on the famous Maid of the Mist boat and the exhilarating Cave of the Winds tour.
Lake George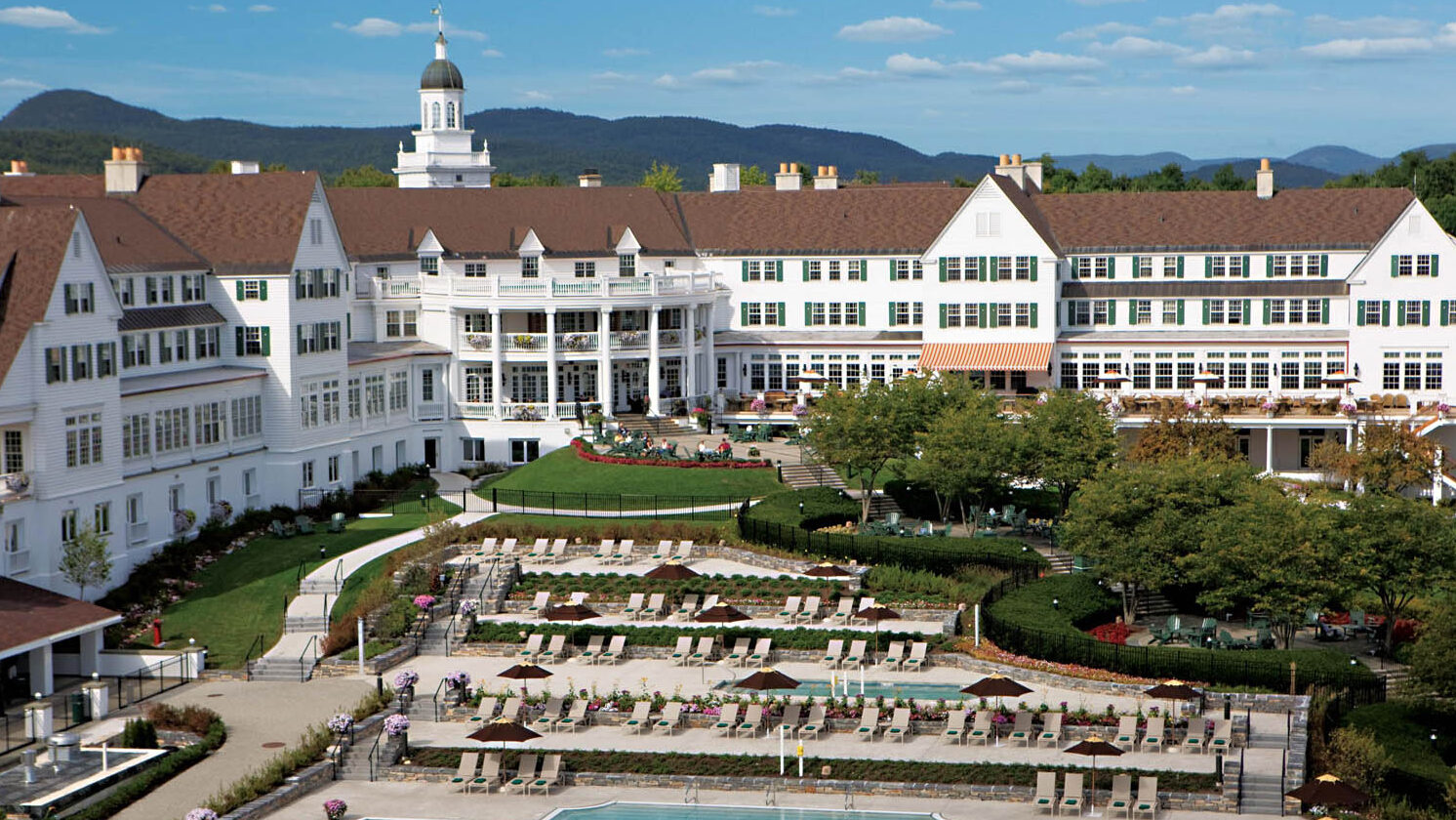 The 32-mile-long lake itself, one of country's most beautiful, is known as the Queen of American Lakes. It's in Adirondack State Park, a year-round recreational area in Upstate New York. The vibrant small town (pop. 3,400) of the same name rests on the lakeshore, overlooking the deep blue water and edged in old-growth forest.
In 2018, Money magazine's "Best in Travel" guide named Lake George one of the Top 10 places to visit in the U.S. for its affordability and engaging activities that range from a ride aboard a historic steamboat to skiing the nearby Adirondack peaks. Other options: hiking trails, biking, horseback riding, white-water rafting, kayaking and stand-up paddleboarding.
Surprising fact: Adirondack Park totals some 6 million acres, making it the largest national park in the United States—larger than Yellowstone, Glacier, Everglades and Grand Canyon National Parks combined.
Another famous old fort also awaits nearby—Fort William Henry Museum and Restoration, built by the British in 1755 and site of a successful siege by the French army during the French and Indian War. Custom tours can include guides in period uniform, musket and cannon loading and firing, and a self-guided tour of the museum. Nearby, upscale Fort William Henry Hotel and Conference Center offers 16,500 sq. ft. of flexible function space for groups of 10 to 300. It has 12 meeting rooms and 193 guest rooms.
On an island in the middle of Lake George sits The Sagamore Resort. A white Victorian lodge built in 1883, The Sagamore is listed in the National Register of Historic Places. The 390-room resort features 30,000 sq. ft. of meeting space, including conference and event centers, along with seven restaurants.
Albany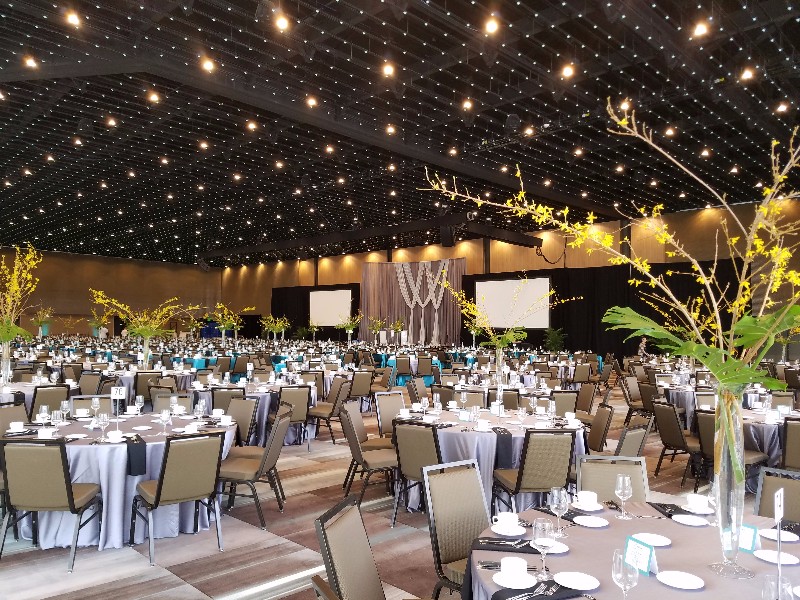 The state's capital city is comfortably sized—there are fewer than 100,000 residents—but outsized in its political, economic and cultural influence in the region and state. And it has the best meetings infrastructure in Upstate New York.
It's also easy to get to. Located at the crossroads of the Northeast, Albany is easily accessible by plane, train or automobile and is a short jaunt from major metropolitan centers such as Boston, New York City, and Montreal.
Surprising fact: The Mohicans, Albany's first inhabitants, called it PempotowwathutMuhhcanneuw, or "the first fireplace of the Mohican nation," while the Dutch called it Beverwijck or "Beaver District." In 1664, the English renamed it after the Duke of Albany.
Like Manhattan, Albany four centuries ago was a tiny Dutch trading post. It's now the oldest continuously chartered city in the United States. It's also the heart of burgeoning Tech Valley, a hub of companies and educational facilities focusing on biotech, nanotechnology and life sciences.
For meeting planners, Albany is made for themed itineraries, from exploring the region's Dutch past to the annual tulip festival in spring. Another option: the Erie Canal, once billed as the eighth Wonder of the World. Not only can your group experience this man-made river of commerce firsthand, on a cruise or by paddling where the canal meets the Hudson River, but there are also exhibits of natural and cultural history to be experienced at New York State Museum ("worth a detour," in the estimation of Michelin Green Guide) and Waterford Historical Museum and Cultural Center, as well a tour of the stately mansion of Gen. Philip Schuyler, one of the canal's earliest proponents and father-in-law of Alexander Hamilton.
Downtown's vast Empire State Plaza has reflecting pools and an art-filled underground shopping concourse. The plaza is bookended by the grand 1800s New York State Capitol and the New York State Museum. Venues for groups include art galleries, restored historic buildings, craft beverage producers and museums. The most dramatic new choice downtown is The Kenmore Ballroom, now fully restored to its 1878 glory and open since last April; it seats up to 300 for an event.
But the biggest draw is unquestionably Albany Capital Center, a dramatic glass structure that is a state-of-the-art facility offering 22,500 sq. ft. of ballroom/exhibit space, six meeting rooms, plus prefunction space. It's the capstone of Capital Complex, the largest combined meeting venue upstate, at 159,000 sq. ft.
Climate-controlled walkways connect Albany Capital Center to Empire State Plaza, The Egg Performing Arts Center, Times Union Center (a sports and special event arena for up to 7,000) and Renaissance Albany Hotel, which opened in 2015 and features 8,505 sq. ft. of meeting space and 203 guest rooms. Also nearby is Empire State Plaza Convention Center, which can host groups of up to 10,000.
The newest feature at Albany Capital Center: live streaming and video capabilities from room to room within Capital Center.
This month, a fully renovated The Desmond Albany Hotel near Albany International Airport transforms into Crowne Plaza Albany-The Desmond Hotel; it has 323 guest rooms and 24,000 sq. ft. of meeting space. Since last year, a new Four Points by Sheraton Albany, in south Albany, has been catering to small gatherings, with 1,317 sq. ft. of meeting space, 108 guest rooms, and a focus on the local, with programs like its Best Brews, which showcases area craft breweries.
Verona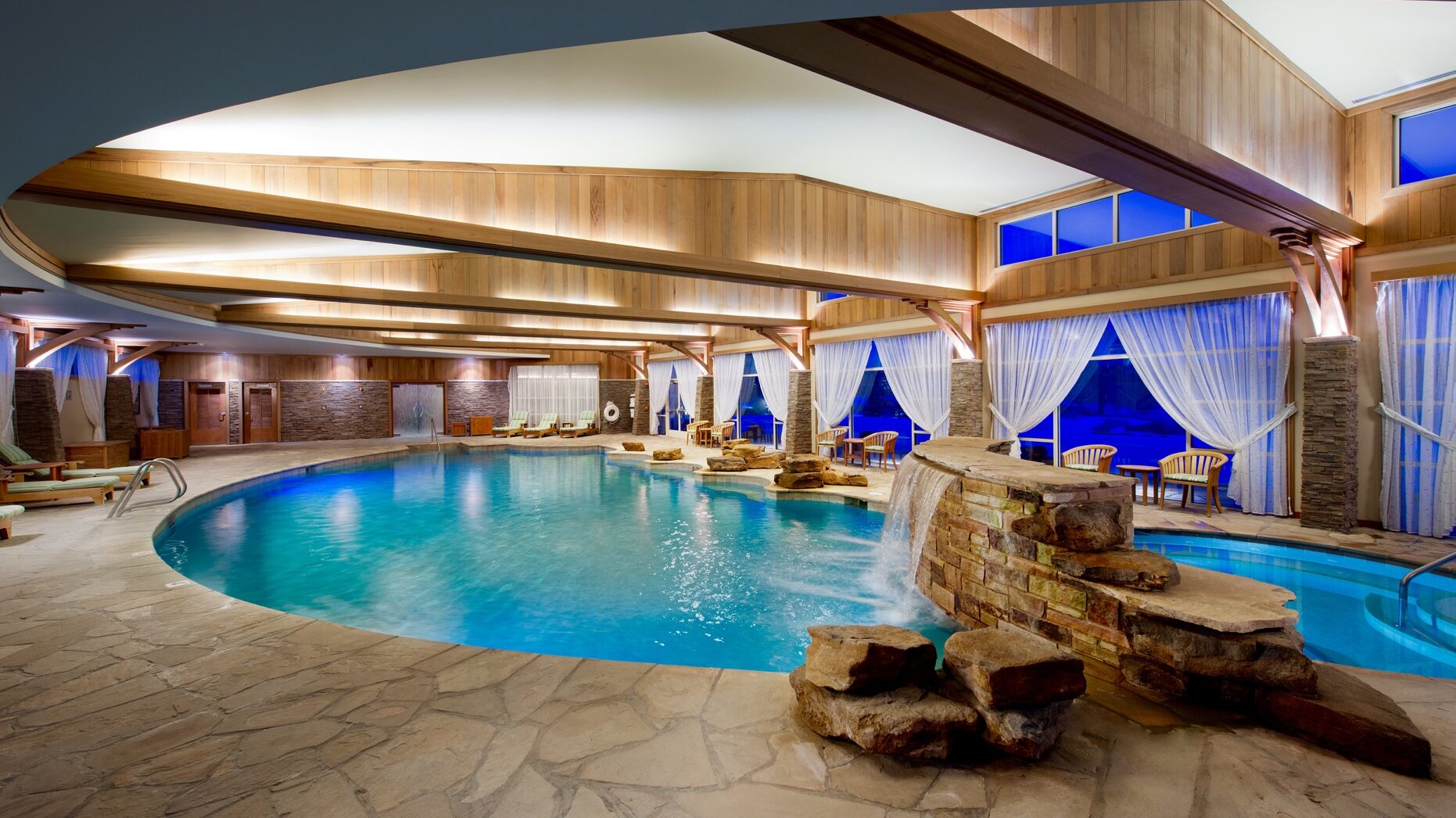 This town of about 1,000 residents was named for Verona, Italy—which makes perfect sense when you know that it's located just south of the city of Rome, New York. They're both in Oneida County, between Albany and Syracuse, named in honor of one of the Five Nations of the Iroquois League that inhabited this territory before Europeans arrived.
Surprising fact: In the 16th century, six Native American nations formed the Iroquois League in New York State, creating the oldest active democracy in the world. Many of its tenets were borrowed when the U.S. government was formed, such as federalism, elected representatives, caucuses and impeachment.
Shortly after the Revolutionary War, the federal government recognized the Oneida Indian Nation and set aside a reservation in the region. In Verona, in 1993, the Oneida Indian Nation opened Turning Stone Resort Casino. On 3,400 acres, it encompasses no fewer than five hotels with a combined 788 guest rooms, two luxurious spas, five golf courses, more than 20 dining options, four nightlife venues, a 125,000-square-foot Vegas-style gaming floor, a cabaret-style showroom, a 5,000-seat event center and 125,000 sq. ft. of customizable meeting and conference spaces.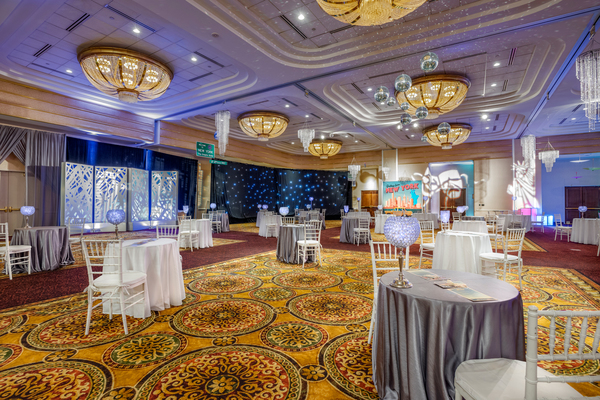 Team-building opportunities are equally expansive, with amenities that include year-round golf, hunting, fishing, bowling and Topgolf Swing Suites.
If that scope isn't impressive enough, how about those awards? This year Conde Nast Johansens named it Best for Meetings and Conferences. In 2019 it was Best Countryside Hotel/Lodge. Northeast Golf magazine awarded it Best in Golf 2020. Also last year, Forbes Four Star Awards went to one of its hotels, two of its restaurants and a spa.
"We used the downtime over the last year to renovate several of our most sought-after meeting spaces, making them even better for hosting meetings and conferences," says Sarah Just, director of sales. "Our 800-seat showroom is currently being completely remodeled with an all-new look and contemporary design, adding new technology and audiovisual capabilities. These new added features, along with our fiber-optic broadband connection, will allow for more advanced hybrid meetings and livestreaming functions. We are also uniquely fortunate to have an extremely skilled and highly trained IT staff on property 24 hours a day."
The Lodge, one of the resort's luxurious hotels, now has a new executive boardroom with floor-to-ceiling windows overlooking the Great Lawn and a golf course. On the health and safety front, Turning Stone has earned Forbes Travel Guide VERIFIED status, one of only about 160 hotels in the country to receive this distinction.
5 More Surprising Facts About New York State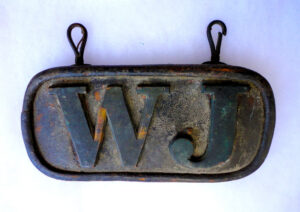 1. New York was the first state to require automobiles to have license plates (photo right), in 1901. However, the plates were not issued by the state but were made by the owner and were required to have the owner's initials.
2. In 1848, the first women's rights convention in the United States was held in Seneca Falls, officially launching the fight for women's rights.
3. New York is the home of many inventions, including toilet paper, chewing gum, marshmallows, Jell-O, baby shoes, gold teeth, mail chutes and bloomers.
4. The New York Post, founded by Alexander Hamilton in 1803, is the oldest continuously printing newspaper in the U.S. (photo right)
5. The first railroad in the country ran 11 miles in New York, from Albany to Schenectady.