Sitting on a bank of the Connecticut River in southwestern Massachusetts, Springfield has long been known for its excellent museums, attractive architecture and outstanding parks. Recently, it has expanded its offerings by adding more farm-to-table restaurants, sustainability initiatives and attractions, among other things.
The city also has opened several new hotels, most significantly the $960 million MGM Springfield—the first-ever Las Vegas-style resort casino in Massachusetts—which debuted in 2018 and has significantly boosted its status as a meetings and tourism destination.
Arrive
The nearest major airport is Bradley International Airport (BDL) in Windsor Locks, Connecticut. It handles international and domestic flights, and is 17 miles from the center of Springfield.
Ground-breaking on a new Ground Transportation Center, a $210 million project, was celebrated at the airport in July. The facility will house car rental services, offer additional public parking and incorporate public transit connections.
The construction phase is to be completed over the next three years and is being financed entirely by airport customer revenues.
Meet and Sleep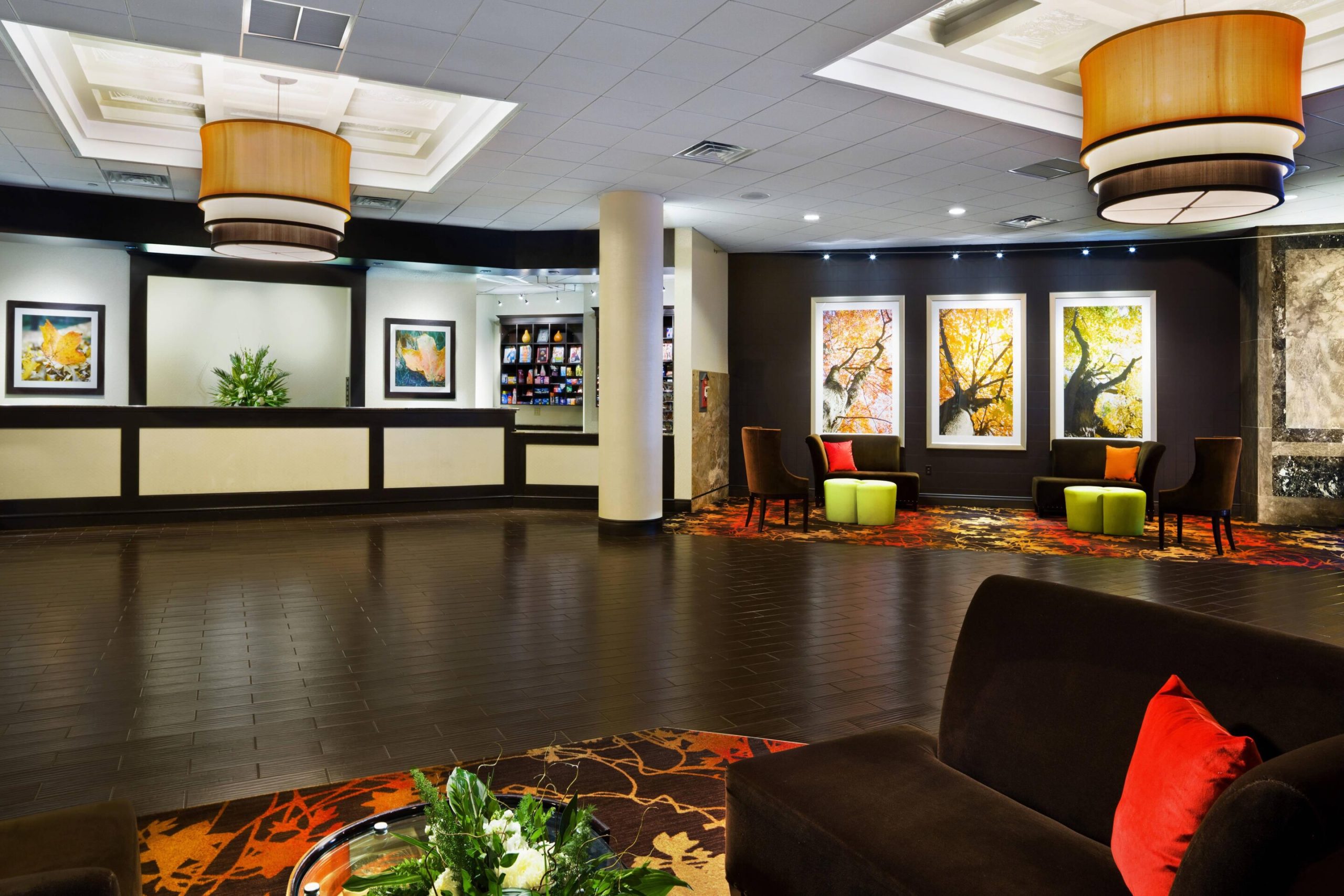 MassMutual Convention Center boasts more than 100,000 sq. ft. of meeting space, including the 40,000-square-foot Exhibition Hall, an elegant 15,000-square-foot ballroom, five meeting rooms, spacious prefunction areas with floor-to-ceiling windows overlooking the city skyline, and an 8,000-square-foot arena.
MGM Springfield features 252 guest rooms and three restaurants, including Michael Mina's, which fuses Italian cuisine from the Amalfi Coast with New England's signature style. It also includes two other restaurants, three bars, a casino and 39,906 sq. ft. of meeting space, divided among 10 rooms.
The 325-room Sheraton Springfield Monarch Place Hotel, situated in the heart of downtown, provides two restaurants, a fitness center and 33,213 sq. ft. of meeting space. Also located downtown, Tower Square Hotel Springfield features 265 guest rooms and 15,000 sq. ft., divided among 13 rooms.
Eat
Springfield has plenty of creative chefs who serve up farm-to-table dishes of note.
At Lattitude Restaurant, chef Jeffrey Daigneau features locally sourced favorites, such as grilled beef tenderloin with white sweet potato puree and pan-seared scallops in a candied walnut sage cream. On-site and off-site catering are available for special events.
At Student Prince and the Fort restaurant, groups can enjoy made-from-scratch German fare while surrounded by wood-paneled walls, stained-glass windows and one of the largest collections of beer steins in the United States. Banquet menus are available for special events.
Do
The newest museum on the Quadrangle, The Amazing World of Dr. Seuss Museum is devoted to Springfield native Theodor Geisel, aka Dr. Seuss. The first floor features interactive exhibits exploring his Springfield roots and providing opportunities to experiment with new sounds and vocabulary, play rhyming games and invent stories—all consistent with Geisel's revolutionary role in changing how we learn to read.
The second floor recreates his studio and living room, displaying furniture and art materials he actually used. Rental spaces are available at the Quadrangle, which features four other museums.
Home to more than 300 inductees and more than 40,000 sq. ft. of basketball history, Naismith Memorial Basketball Hall of Fame features hundreds of interactive exhibits, along with skills challenges, live clinics and shooting contests. It includes more than 80,000 sq. ft. of flexible function space.
Need to Know
154,000 Population of Springfield
1891 Year James Naismith invented basketball at the YMCA
735 Acreage of Forest Park