California's capital emerges from Covid with expanded convention center
The beginning of June, just about the same time California is scheduled to open to groups of 5,000 or more, the state's capital city will unveil SAFE Credit Union Convention and Performing Arts District, a reimagined convention center, performing arts center and historic auditorium space.
Matthew Voreyer, the venue's general manager, joined Smart Meetings and Michael Lockwood, senior principal with the renovation's architectural firm Populous, and Kari Miskit, chief communications officer with Visit Sacramento, for a virtual tour of the space and the role it will play in bringing the city together after a challenging year.
Meet and Stay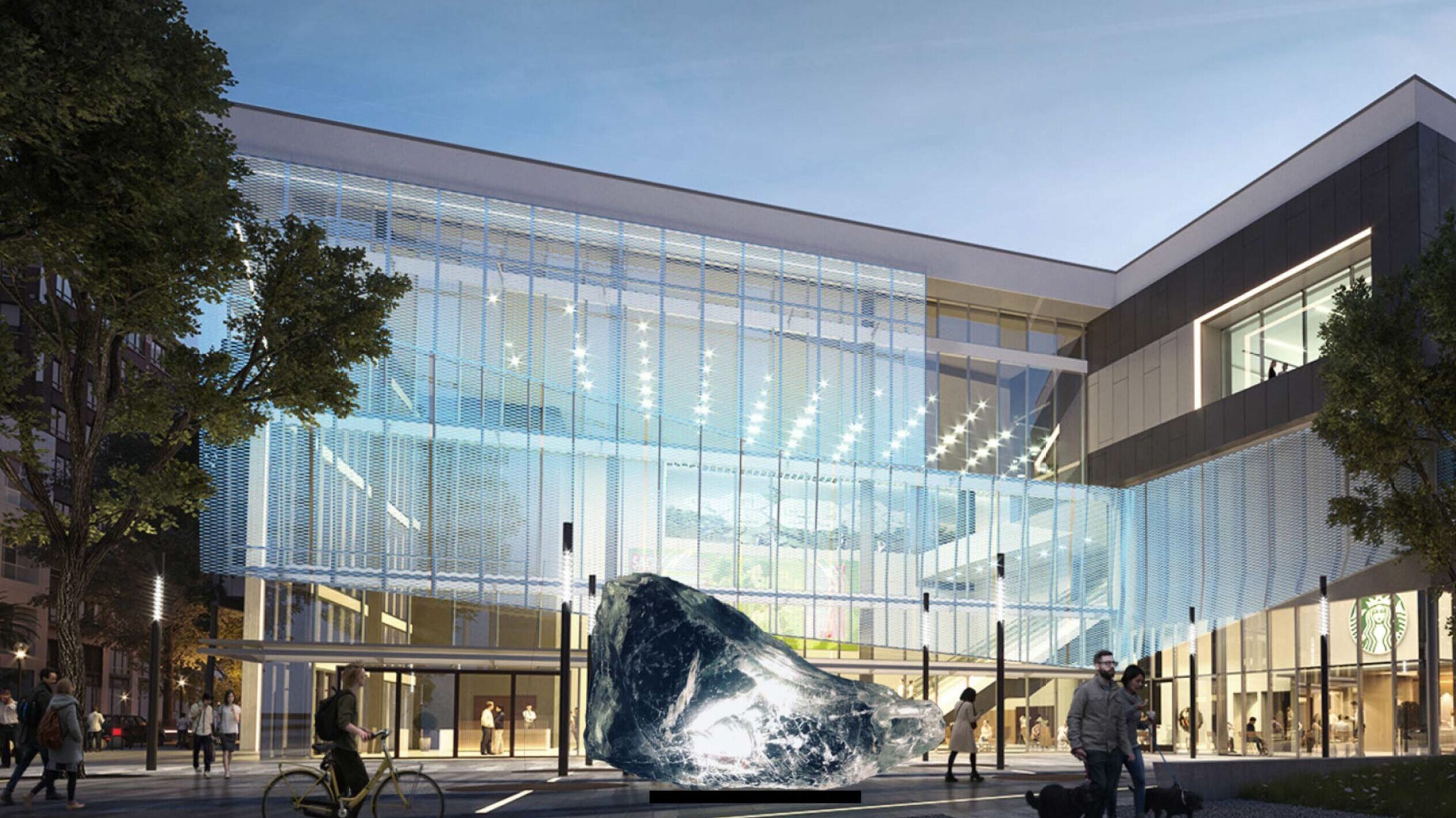 The timing of shuttering the circa 1973 facility for this project while most other venues in the country went dark to slow the spread of a global pandemic was serendipitous, Voreyer said. Planning took a number of years prior to the first shovel biting into the ground in January 2019. Decisions about how to redo the convention and performing arts center, which badly needed updates, were complicated by its urban location across the street from California State Capitol and limited footprint.
"It is hemmed in on all sides," Lockwood said.
That was why, with support from a $23 million naming-rights sponsorship from SAFE Credit Union, the most practical choice was to build up. Added were 40,000 sq. ft. of flexible ballroom space (for a total of 240,000 sq. ft. of flexible meeting room), plus a lot more natural light and direct traffic flow. At the same time, a 15,300-square-foot outdoor activities plaza was added, allowing for gatherings to take advantage of mild summer evenings.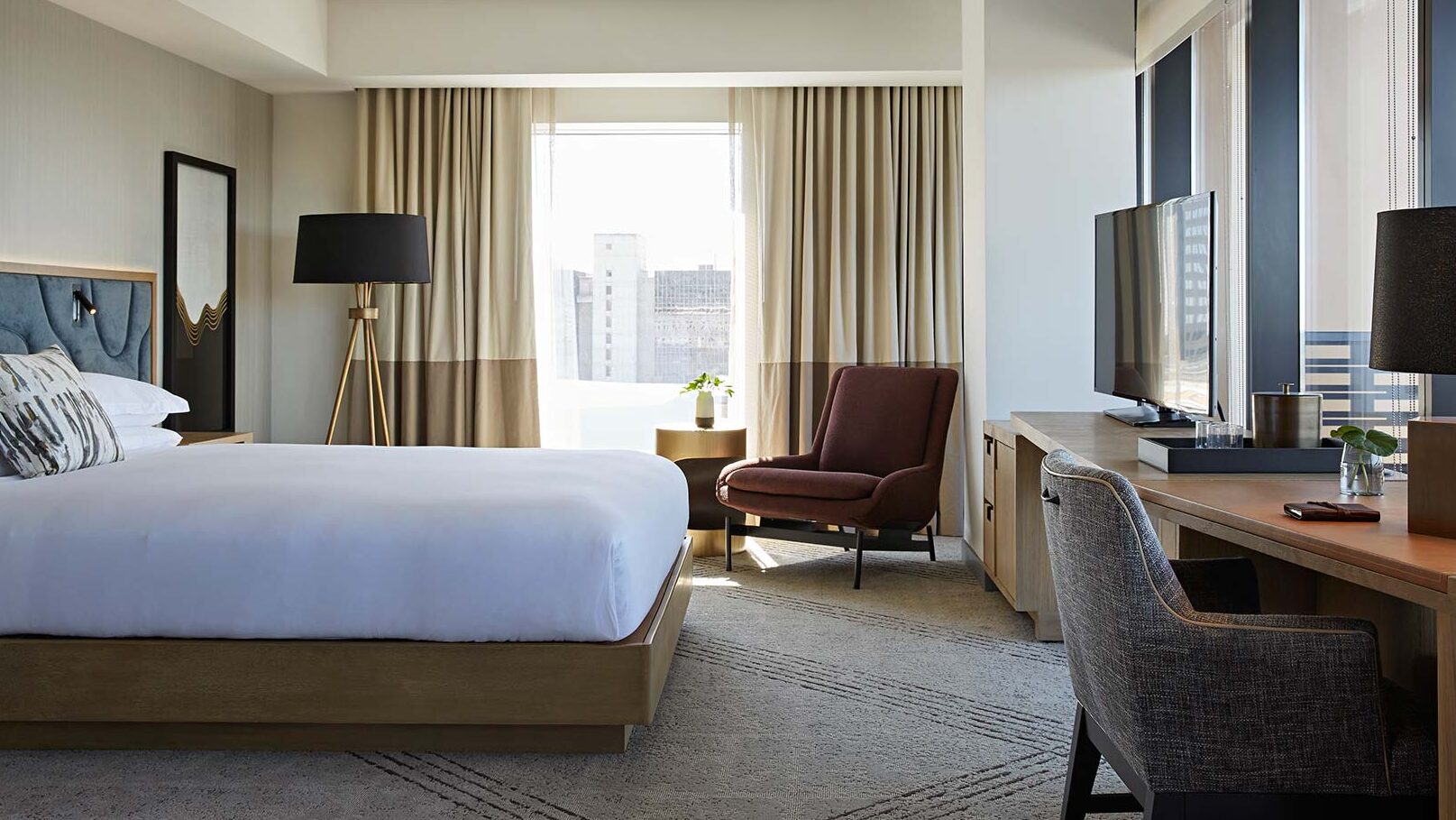 The "extreme makeover" incorporated an extension of K Street that didn't exist before. It will connect the waterfront, the new Downtown Commons (DoCo), where Golden One Center and Kimpton Sawyer (250 guest rooms, 20,000 sq. ft. of meeting space) opened in 2017, and downtown with midtown and the Art District beyond. "Convention Centers are about bringing people together," Lockwood said.
The new traffic flow that allows multiple groups to move in and out simultaneously will consistently fill the 4,000 hotel rooms within 3 miles of the facility. Hyatt Regency Sacramento (505 guest rooms, more than 24,000 sq. ft. of meeting space) and Sheraton Grand Sacramento Hotel (503 guest rooms, 19,300 sq. ft.) make access and overflow meeting space convenient.
The pre-Covid design already included touchless water fountains, sinks and soap dispensers at the GBAC STAR-accredited (and LEED Silver-designed) facility, but a new playbook will help direct traffic flow safely whether it is during a pandemic or on a normal Tuesday.
Miskit said groups that could not make the old facility work are already showing interest in returning to the approachable California destination. First in will be youth sports competitions, followed by a SacAnime show in September, California Educational Technology Professionals Association in November and the Almond Conference in December. 2022 kicks off with Unified Wine and Grape Symposium, a group that took its 700 exhibitors to a temporary space at Cal Expo fairgrounds in 2020.
Eat
Sacramento has transformed into a foodie destination with a focus on farm-to-fork cuisine. Many of these local gems, including Michelin Guide-featured restaurants, are within walking distance of the convention center.
Brasserie Capitale, a popular French restaurant on K Street, offers private dining space and has been hosting catered events that are simulcast on Facebook and Instagram with interactive bartender demonstrations to involve remote audiences.
For those who want to turn the meal into an adventure, Local Roots Food Tours offers guided exploration of neighborhoods, delicacies and local history. These can be tailored to fit the group's preferences and interests.
Need to Know
1926 Sacramento Memorial Auditorium built
269 Sunny days per year
14 Michelin Guide-honored restaurants