More to explore in growing Texas business center
Sometimes size matters when you are booking a program. Houston, Texas, the fourth-largest city in the United States, is also one of the fastest growing in terms of population and jobs—and it shows in the robust infrastructure available for groups.
The cosmopolitan enclave not far from the Gulf of Mexico is home to some of the largest companies specializing in medical (Texas Medical Center), energy (Phillips 66, Halliburton, Cheniere Energy), and aerospace (NASA's Johnson Space Center). In all, 22 of the 2020 Fortune 500 companies are headquartered in the city or its immediate suburbs.
The city of nearly 3 million was also named the most diverse in the country and has no majority demographic: It is 37 percent white, 37 percent Hispanic, 17 percent Black and 8 percent Asian, according to a 2019 WalletHub survey.
I had one day in town to learn all I could about the convention scene in this sprawling business hub. From downtown's 41,000-seat Minute Maid Park and Theater District to the shopping mecca of Galleria/Uptown and bustling Texas Medical Center, I found people gracious enough to open the door for me with a smile (under their masks).
Arrive
Yes, George Bush Intercontinental Airport (IAH) is the 16th busiest in North America—45 million passengers traveled through there in 2019 because it's so convenient—but it is not the only game in town. William P. Hobby (HOU) is now an international facility with flights to and from 83 destinations in the United States and Latin American. Ellington Airport (EFD) is a licensed commercial spaceport and supports the operations of the U.S. military, NASA and private jet services.
I sidestepped TSA screening and arrived via Vonlane luxury motor coach. It was easy, hospitable and had more amenities than a first-class ticket, including free Wi-Fi and a lovely chicken salad.
Meet and Stay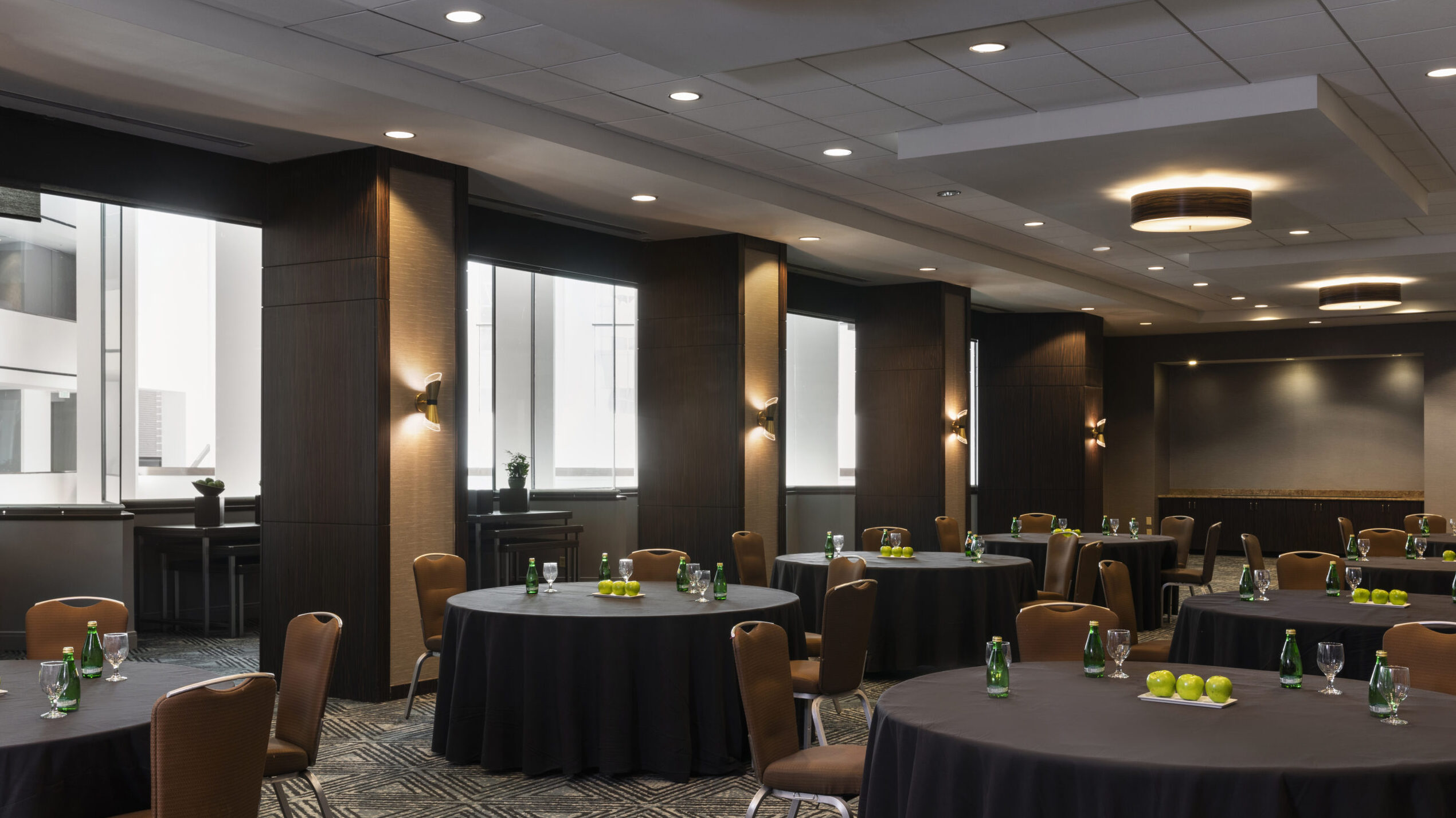 Once there, Nathan Tollett, director of sales for Visit Houston, who comes from a long line of Houstonians, explained that this was a place rich in resources of the natural and human sort. He and his team are masters of putting the pieces together. "It goes beyond space dates and rates," he said over Nutella crepes at Brasserie Du Parc. "We can connect conference organizers with top logistics, medical and science experts because they are located right here."
As he walked me through a pop-up Dr. Seuss Experience designed by Kilburn Live that serendipitously found a home in the 1.8 million-square-foot George R. Brown Convention Center, Tollett painted a picture of a plan to add a third connected convention center hotel. Marriott Marquis Houston opened in 2016 with 1,000 guest rooms, 153,300 sq. ft. of meeting space, a Texas-shaped lazy river and a skywalk to the convention center. Also connected, Hilton Americas-Houston's 1,200 guest rooms and 91,600 sq. ft. of meeting space were renovated in 2019.
The city's original convention center hotel, Hyatt Regency Houston, unveiled a multi-million-dollar renovation project in January that includes complete transformation of the property's 955 guest rooms, 71,000 sq. ft. of meeting space and new Managing Director John Schafer. From the enhanced broadband in the 28,000-square-foot exhibit hall to the modern LED light fixtures in the window box meeting room overlooking the atrium lobby—Director of Sales, Marketing and Events Vincent de Croock's favorite space—the design was inspired by Houston's rich history of art and innovation.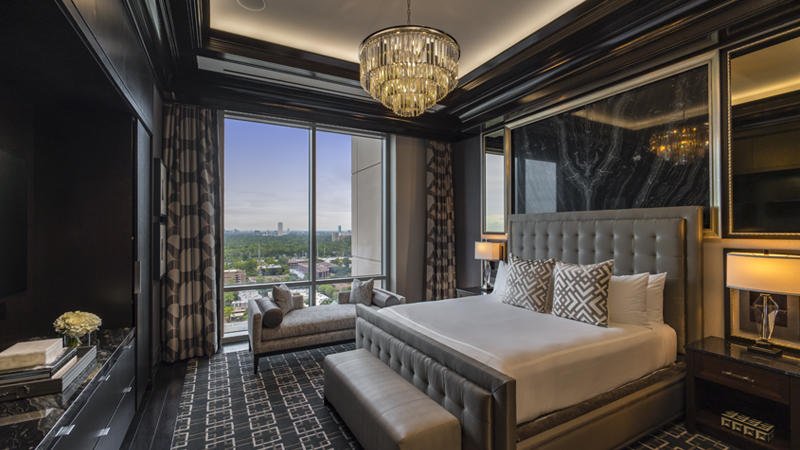 In 2019, The Post Oak Hotel at Uptown Houston shook up the event scene with the opening of a mixed-use development for the discerning traveler. With 250 ultra-modern guest rooms and 35,000 sq. ft. of meeting space, it wowed with an array of dining choices, including Mastro's Steakhouse and Willie G's Seafood.
The new hotel on the block is Hilton Houston North, with 52,579 sq. ft. of meeting space and 480 guest rooms only 10 minutes from IAH.
Opening soon, Blossom Hotel Houston Medical Center will bring an elegant, international aesthetic with its 267 guest rooms, lunar-inspired design, luxurious amenities and 9,000 sq. ft. of thoughtful meeting space. A flexible open dining room will feature a world of cuisine in one space with everything from sushi to Chinese delicacies and a karaoke bar. Zenith, the rooftop poolside lounge, will serves up city views.
Need to Know
4th among U.S. metro areas with Fortune 500 Headquarters
140 languages spoken