Capital city's new center in the spotlight
No longer is Sacramento billed as being the halfway point between the Bay Area and Lake Tahoe—California's capital city is now a destination unto itself.
Downtown Commons (better known as DoCo) radiates energy from the new Golden 1 Arena and Kimpton Sawyer Hotel to draw corporate, medical and association groups that come for the convenient location and access to decision-makers, and stay for the entertainment. The award-winning culinary scene is getting rave reviews for its refreshing spin on the local food movement. Meanwhile, the city is wearing its art on its streets, with a vibrant mural program that is turning heads all over town.
Arrive
Sacramento International Airport (SMF) is the easy-in-and-out portal to the city, with 150 flights daily and nonstops from all over the country. As the big city at the intersection of interstates 5 and 80, it is convenient for those coming from the Bay Area and Southern California.
Meet and Stay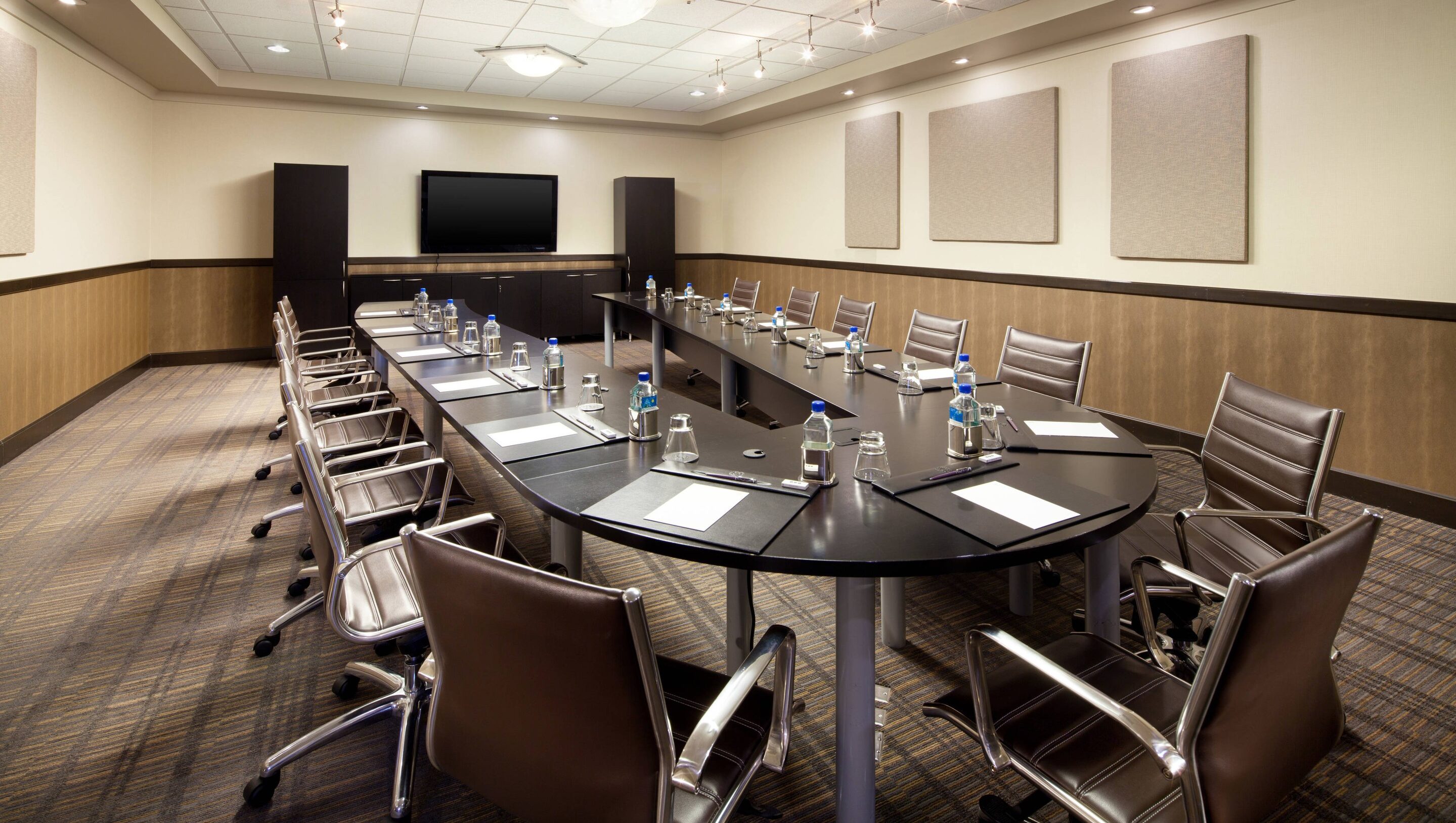 The city will soon be even more attractive to groups, as the 1970s-era Sacramento Convention Center is currently being expanded and modernized. When the building reopens in fall 2020, it will boast a refreshed, 40,000-square-foot ballroom and new 15,300-square-foot outdoor plaza. Next door, the 2,400-seat Community Center Theater will also have a new life, with modern acoustics and better accessibility.
In addition to the 250 guest rooms and 22,000 sq. ft. of meeting space at The Sawyer more than 2,000 hotel rooms are within walking distance of the convention center and a total of 4,000 hotel rooms are within a 3-mile radius.
Sheraton Grand Sacramento Hotel is now meeting-central, with 503 guest rooms and 29,520 sq. ft. of meeting space. Nearby, Hyatt Regency Sacramento welcomes with 505 guest rooms and more than 27,000 sq. ft. of meeting space across the street from the State Capitol.
More is on the way. Around the corner from DoCo, a new 165-room Hyatt Place Hotel is transforming a historic brick building into a fun resting place with all the modern conveniences.
Eat
The city has become known as the farm-to-fork capital because of the critical mass of award-winning (read Michelin-rated) establishments in the form of The Kitchen Restaurant, Canon, Frank Fat's and Mother. Their creative chefs are taking advantage of the abundance of local produce available year-round and the more affordable living expenses to open experimental restaurants in a city that is one of the most diverse in the country.
Do
All those creative juices can enhance any gathering. Group walking tours of the city's ever-growing collection of murals, known as Wide Open Walls, can put attendees face to face with a 15-story-tall Johnny Cash painted on Residence Inn by Marriott Sacramento Downtown at Capitol Park, or a gorilla made entirely of trash in a back alley. For immersion in world-class art housed inside, Crocker Art Museum offers more than 20,000 sq. ft. of indoor, outdoor and auditorium space in both the circa-1885 original museum and on the new, modern side of the cultural center.
See also: California Summit Unplugged Meaningfully
In addition to the NBA Sacramento Kings, who call Golden 1 Center home, the Sacramento Rivercats, the Triple-A affiliate of the San Francisco Giants, play at Raley Field, and a new facility is being built in the under-development Railyards for the newest MLS team, Sacramento Republic FC. All venues include VIP areas for groups during games and an abundance of meeting and entertainment space on nongame days.
Need to Know
240 acres of railyards area being developed for entertainment and business
269 average number of sunny days
80 percent of domestic caviar comes from Sacramento