Greater Palm Springs dives deep into the well of sustainability
Desert mirages are liars. They appear to wanderers in the dust, promising cold martinis, azure pools, companions in minimal swimwear, and luxurious pavilions that let the light in and keep the heat out.
But Palm Springs is the real thing. All the fantasies of a desert oasis are firmly in place and are as real as the rocks, sand, hot springs, and palm trees that form this ancient retreat from the heat.
For the uninitiated, Greater Palm Springs in Southern California is surrounded by four mountain ranges and comprises nine cities: Palm Springs, Desert Hot Springs, Cathedral City, Rancho Mirage, Palm Desert, Indian Wells, La Quinta, Indio and Coachella (of music festival fame).
While the city of Palm Springs may be arguably the most well-known, due to Frank Sinatra, the Rat Pack, Marilyn Monroe (and her new iconic statue downtown) and mid-century modernism, all these cities offer the allure of a luxe desert retreat within the stylish confines of cantilevered roofs, sunsets and a sense of style and joie de vivre.
And while style has its day in the sun here, increasingly, it is paired with deeper sustainability goals.
Landmark in Leadership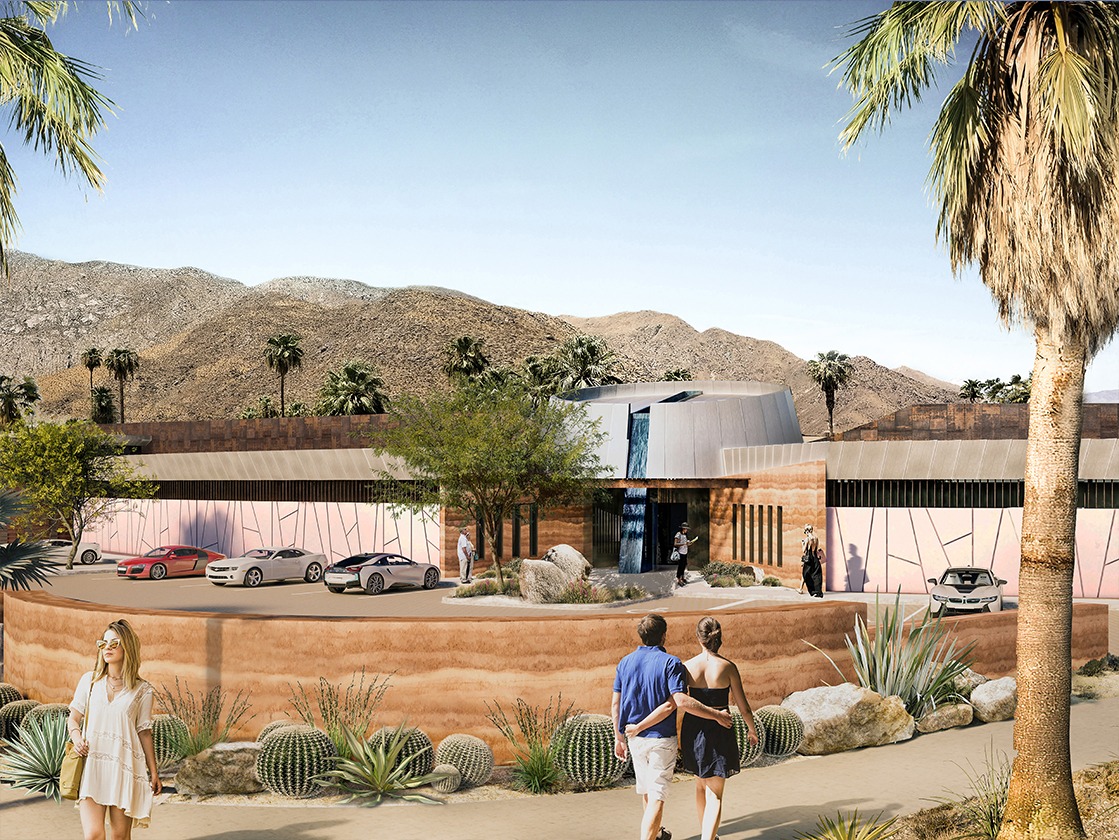 This summer, Visit Greater Palm Springs named Lauren Bruggemans as its first director of sustainability and community engagement.
"I think the travel and tourism industry is having a reckoning," says Bruggemans, whose 16 years in the industry includes time heading up the Sumba Hospitality Foundation in Eastern Indonesia, a program recognized by the United Nations World Tourism Organization (UNTWO) for Innovation in Tourism in 2018.
Read More: Greater Palm Springs: A Stunning Desert Oasis Waiting to be Explored
"We are starting to see a shift," she says. "DMOs are rethinking the role of tourism and hospitality and asking, 'What's our responsibility here?'"
Bruggemans says that Visit Greater Palm Springs "has always been a resilient organization with its finger on the pulse of inclusivity and equity—how we care about our tourists and also about our community and the folks who live here."
She says that Greater Palm Springs (from which she originally hails) has always been conscious and intentional about how development is approved, as well as being mindful of the scarcity of resources.
"I think the travel and tourism industry is having a reckoning. We are starting to see a shift. DMOs are rethinking the role of tourism and hospitality and asking, 'What's our responsibility here?'"
–  Lauren Bruggemans, Visit Greater Palm Springs
"Visit Greater Palm Springs can use its power and platform and influence to ensure that development is sustainable," she says, citing the new Agua Caliente Cultural Plaza and The Spa at Séc-he, opening soon, as a good example.
The Plaza and Spa are owned by the Agua Caliente tribe, who also own and manage the Agua Caliente Rancho Mirage, one of the largest resort/casinos in the Greater Palm Springs area.
The new cultural plaza, currently under construction and set to open in late 2022 includes an Oasis Trail, a walking tour that presents sights, sounds and sensations related to the ancient paths to sacred springs and the Oasis that is modern-day Palm Springs.
The Cultural Plaza itself is inspired by Agua Caliente traditions such as basket weaving and pottery—a far cry from the famed Desert Modern dwellings of the rich and famous for which Palm Springs is renowned, but akin to them in a centeredness in light and natural textures and color.
The new spa will be the fifth bathhouse or spa at the site, which first opened in the late 1880s.
"It's a wonderful history," says Bruggemans. "The tribe does fantastic work and it is a source of jobs and economic development in the area." She adds that Visit Greater Palm Springs is supporting the tribe in looking for more opportunities.
"We are working on making Greater Palm Springs a really inclusive place for groups and meeting planners," she explains. "Our superpower for meeting planners is that we are a regional organization working with nine cities that each have unique characteristics and different priorities. Meeting planners should know that Visit Greater Palm Springs is open and inclusive to all groups. We are really thinking through ways to create an environment that is super welcoming to all, including those with accessibility issues."
Bruggemans points out that "we often think of Palm Springs as being pools, hotels and glamour, and yes, we have that, but there are so many other areas of cultural richness here."
She also wants meeting planners to know that Greater Palm Springs' resorts and hotels as well as the Palm Springs Conference Center have sustainability as a pillar of doing business in a region where precious resources like water are at a premium.
"Two Bunch Palms in Desert Hot Springs is the world's first carbon neutral resort and runs entirely on solar power," she says, highlighting the 65-room hotel and hot springs hotel which caters to small groups and corporate retreats.
Two Bunch Palms also points out that GBAC-accredited Palm Springs Convention Center in downtown Palm Springs has sustainability built into its 261,000 sq. ft. of meeting space, including the use of 2,574 solar panels, an energy-smart HVAC system, low-flow public toilets and recyclable towels and other amenities.
Sustainability with Style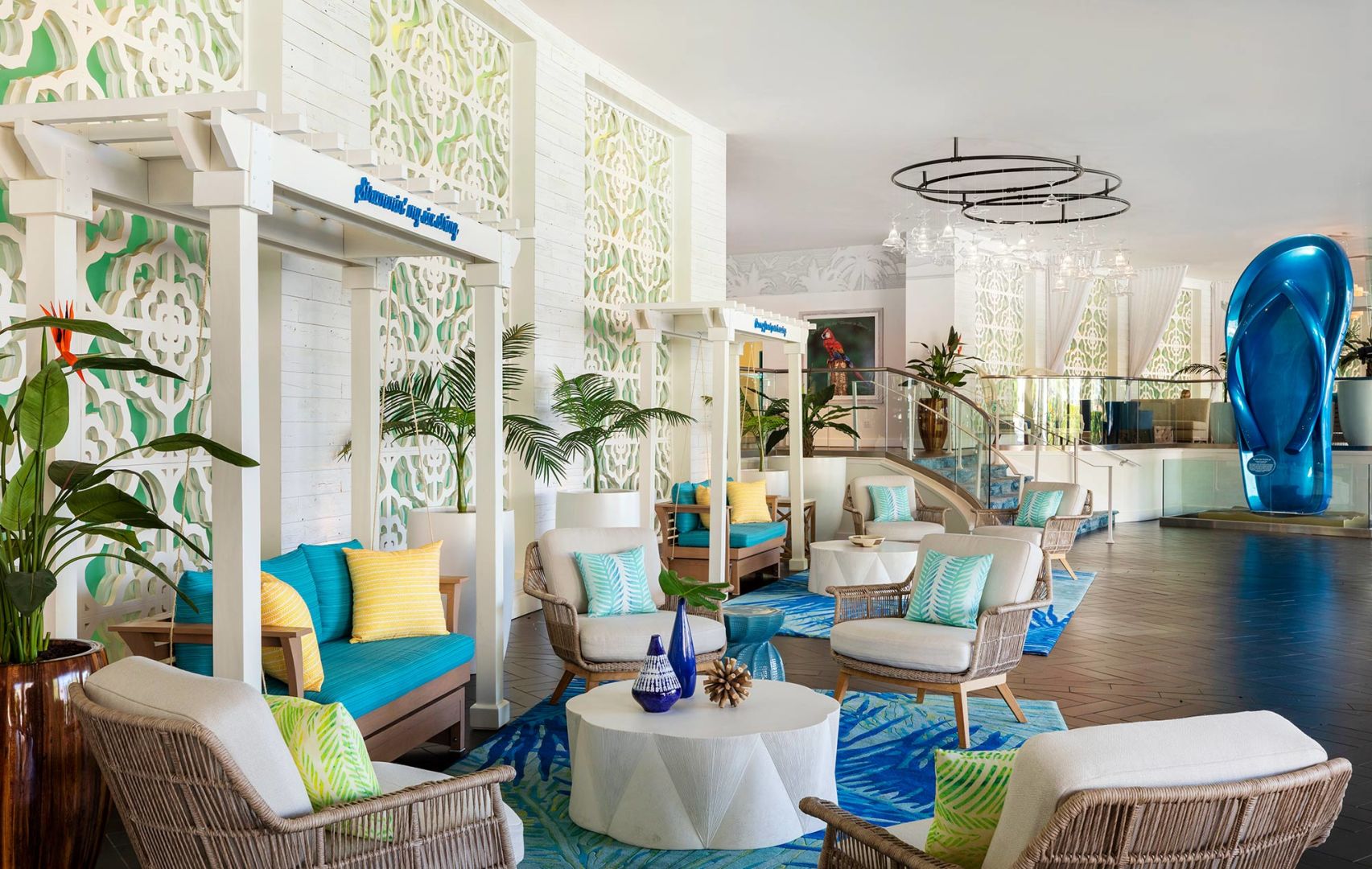 Bruggemans notes out that Greater Palm Springs has always been known for its resorts—glamourous retreats from quotidian cares that have catered to old-school celebrities like Sinatra, Hope and Crosby and more.
But for over 20 years, the destination has been known for its cutting-edge sustainable style (think Kelly Wearstler's Viceroy, Jonathan Adler's Parker Palm Springs).
Style and sustainability are still at the forefront of new builds and renovations in the area.
Some of the most recent reimagined properties include:
JW Marriott Desert Springs Resort & Spa has completed over $50 million in renovations with a fresh take on mid-century modernism. The property has 244,715 sq. ft. of total event space and 42 event rooms.
Renaissance Esmeralda Resort & Spa, Indian Wells, with 100,000 sq. ft. of indoor and outdoor meeting space, has undergone a 560-room renovation, including 103 suites with mountain views.
The Westin Rancho Mirage Golf Resort & Spa has expanded outdoor areas for events and undergone a $15 million-resort-wide renovation. The property has over 130,000 sq. ft. of flexible meeting space, including a 17,326 sq. ft. ballroom.
Miramonte Resort & Spa Indian Wells has renovated and upgraded its rooms with modernized meeting spaces (35,000 sq. ft. of indoor and outdoor space) and an updated pool experience.
Finally, Margaritaville Resort Palm Springs is the brand's first West Coast resort, located a few minutes from downtown Palm Springs with 40,000 sq. ft. of meeting space.
Bruggemans points out that these resorts and others are focused on creating the pleasures of a desert oasis that is not a mirage—but is based on sustainable models that give back to the community that surrounds them and sustains them.
She says, "We are here as a resource, to make connections between our partners and meeting planners." Her door, she says, is always open to planners to "chat with them, talk through their concerns. I would be happy and thrilled to connect with them one on one as a resource."
Visit Greater Palm Springs Meetings Essentials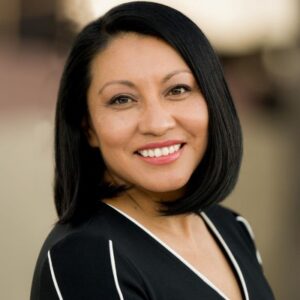 Smart Meetings sat down with Carolina Viazcan, vice president of sales with Visit Greater Palm Springs, to chat about what makes the destination an oasis for meeting professionals.
SM: What is new?
CV: Our airlift keeps growing! Palm Springs International Airport (PSP) has welcomed over 20 new routes since 2020. And it's located 5 minutes from downtown Palm Springs. In addition to welcoming Southwest Airlines last fall (which added year-round service from Chicago; Dallas; Denver; Oakland, California; Phoenix; Portland, Oregon; Las Vegas and Sacramento, California), PSP now offers nonstop service from 33 cities, as well as connections from more than 500 destinations worldwide. Plus, PSP is undergoing a $36 million expansion and renovation that will make an already stress-free arrival even more relaxed and inspiring.
In addition, the AHL Coachella Valley Firebirds will be playing the 2022-2023 AHL season at the new 10,000-seat Acrisure Arena. The facility will also host other sporting events and live music. This venue is set to seat up to 10,000 people, offering 20 luxury suites for 16 guests each, 4 club areas and a fun mix of food and drink vendors.
Greater Palm Springs will also welcome Palm Springs Surf Club in early 2023. The attraction will feature a wave pool, private cabanas, a restaurant and a gym. A state-of-the-art surf pool will accommodate beginners and pros alike. It will be a unique opportunity for meetings and events.
SM: What aspect of Palm Springs would surprise a meeting professional?
CV: Planners will find a wide variety of unique meeting spaces—indoors and out—to suit all needs, from historic estates and conference resorts for groups of any sizes to a 261,000-square-foot convention center.
Thanks to increased flight options and customized destination planning services, arranging a meeting in Greater Palm Springs is easier than ever. Voted 'Best Small Airport' by the readers of The Points Guy, PSP offers an open-air welcome with a mid-century vibe.
SM: Is Palm Springs a year-round venue?
CV: Absolutely. Year-round sunshine, perfect climate, wide-open spaces and focus on health and wellness lead to inspired and productive meetings. Nine distinct resort cities create one meeting oasis, with more than 185 hotels and 17,000 rooms, outstanding amenities and unmatched outdoor adventures.
Resources
Visit Greater Palm Springs
This article appears in the September 2022 issue. You can subscribe to the magazine here.