Meet with Rose-Colored Glasses
Less than a half hour outside of Los Angeles, the smaller city of Pasadena has some impressive historical bragging rights. Making a name for itself in the 1890s as a place of wealth and opulence for the families moving to California, the iconic rose represents the city's budding beauty as it established itself in the West. With exposed brick composing the turn of the century buildings in Old Pasadena, the preserved and celebrated Millionaire's Row, the continuing Tournament of Roses and the iconic Rose Bowl stadium remaining a dream for every young athlete, Pasadena has solidified itself as a pillar of California history.
As the Rose Bowl just celebrated its 100th year anniversary, its new campaign is "To the Next 100." With both historic and modern venues for meetings and dining as well as activities unique to Pasadena's personality, meeting professionals can expect this big little city to be a resource for the next 100 years and beyond.
Smart Meetings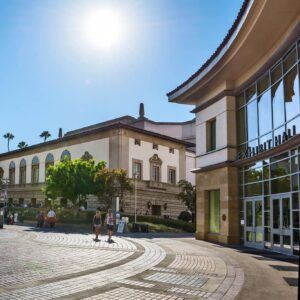 I headed straight for Pasadena Convention Center as soon as I hopped off the airplane at Hollywood Burbank Airport (BUR). Although the dog grooming convention and competition event Groom Expo West wasn't launching until the next morning, the energy of passionate pup owners was tangible as they registered their pets in the 25,000-square-foot pre-function space. The center has floor to ceiling windows with a 10-section option for its 50,000-square-foot exhibit hall. Groom Expo West attendees were relieved to soak up the California sun and take a load off on the window benches with their canine companions as they were waiting to register for the 3-day event.
Read More: How a Central California Town Added Autism Accessibility to Its Meeting Amenity List
Built in the 1930s, the Pasadena Civic Auditorium in the center of the convention plaza seats 3,000 in its ornate, hand-painted theater. Hosting national events such as America's Got Talent and the NAACP Image Awards, the auditorium is no stranger to celebrities and large-scale events. Fun fact–the first time Michael Jackson's moonwalk was documented was his performance at Pasadena Civic Auditorium.
Eat Here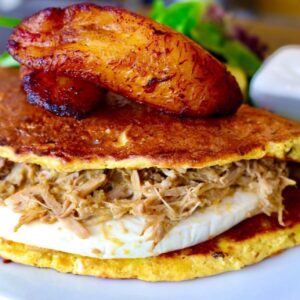 The rustic bricks and speak-easy style narrow alley ways of Old Pasadena has modern eateries to unite the turn of the century with modern day Southern California. Melting Pot Food Tours hosted me on a walking tour of the district to experience a wide variety of global cuisine offered in a walkable district.
At each place, our small group was given one dish to represent the establishment's culinary vision and style. As someone who considers themselves an amateur foodie, this was truly a dream of an experience. Grab Venezuelan empanadas at Amara Chocolate and Coffee or yak mo-mo dumplings at Tibet Nepal House or lemon lavender tea and crumpets with clotted cream at Chado Tearoom.
Must Do
The pride and joy of Pasadena is the Rose Bowl. The first football game played at the Rose Bowl was in 1922 between University of California, Berkeley and University of Southern California and it has ever since been an icon of sports greatness around the world. The residents of Pasadena own the stadium, allowing only 14 events a year to take place inside the actual bowl. Public and private tours are available, with public tours available for groups of up to 30.
Read More: Lessons from a Harmonious Return to Meeting in Anaheim
Buyouts are available for several areas in the stadium, including the Loge Lounge with private seats on the 50-yard line with 250 seated capacity or various private suites with reception capacity for 30. For an authentic experience, host a small group of 50 in the 1922 locker room, now living its best life as a historical museum.
This article appears in the March/April 2023 issue. You can subscribe to the magazine here.