Destinations International brings CVBs to port
The last time I had the pleasure of visiting National Harbor, I was joining a Marriott Sales event gala evening at Gaylord National Resort and Convention Center; treated to an engagement with their famous ice sculptors who were flown in from China. On this visit in mid-March, just as the Cherry Trees were in early bloom, I got a chance to actually stay at the Resort and see it by day during Destination International's Power of Purpose: Business Events Industry Week with Destination Showcase. I toured the Gaylord's 54,889 sq. ft. of meeting space, dined in its atrium-under-glass lunch Belvedere Lobby Bar and took a spin on the Harbor's scenic Capital Ferris Wheel.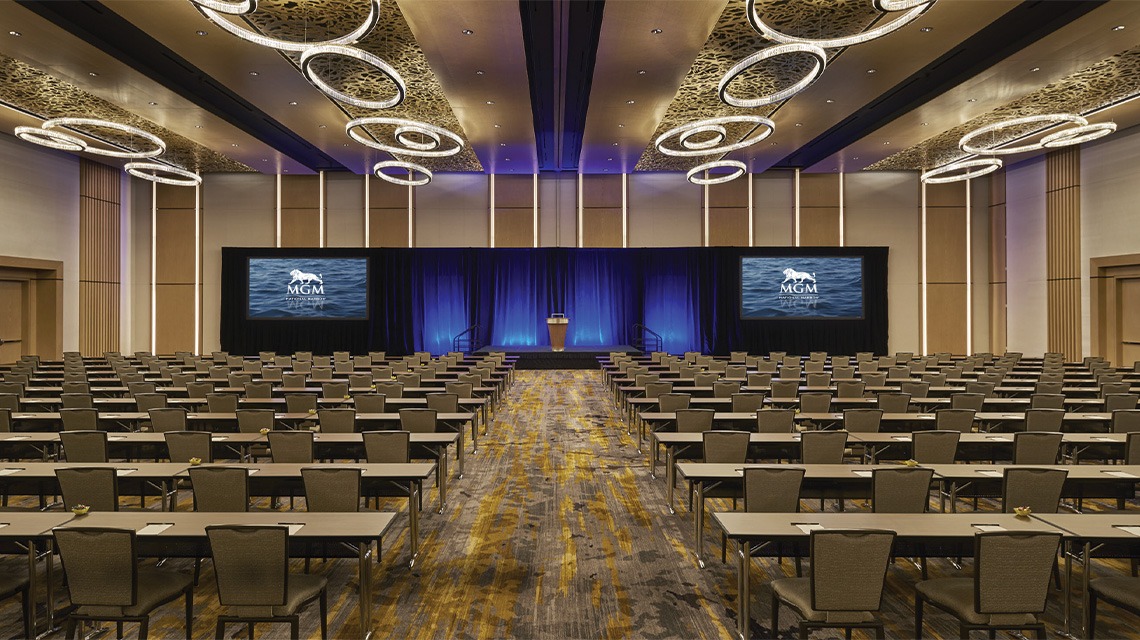 Inside, CVB execs were creating a notable buzz. Visit Puerto Rico was offering bracing coffee cocktails, Go To Louisville had some good Kentucky bourbon on offer and the vibe had chill mixed into a brisk business feel. There was love for Smart Meetings from recent Smart Women recipient, Tracy Stuckrath, founder of Thrive! Meetings and Events, who had come to talk food smarts and just enough time after the event to explore more of what National Harbor has to offer—(hint: a lot!).
Meet, Sleep & Eat
National Harbor is a purpose-built meetings and leisure destination a 30-minute drive from downtown, DC's Union Railway Station where Amtrak can get you there from New York in under 3 hours. The "harbor" is on the Potomac with views across the river to Virginia. National Harbor has a grand total of 3,400 guest rooms across eight hotels and 1,135,800 sq. ft. of meeting space.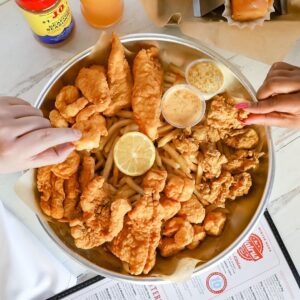 There is also a walkable, safe and clean downtown with shops and restaurants (there are 40 in the Harbor overall). I dined on fresh-caught Chesapeake Bay seafood at The Walrus Oyster and Ale House a few steps from Gaylord and the Capital Ferris Wheel. I also had a pre-dinner cocktail at MGM National Harbor's Voltaggio Brothers Steak House: a clubby, plush bar and pre-dining area that set the tone for a relaxing dinner, also a short walk from MGM.
MGM National Harbor's 50,000 sq. ft. of mixed-use meeting space is going to be supplemented soon by the addition of 4,960 sq. ft. of new gaming space as well in outdoor areas. MGM's coveted patio areas are now open for spring and summer. The resort will also be unveiling a restaurant redux soon with details yet to be disclosed.
Boating opens May 1 and includes water activities for groups. A quick float to historic Mt. Vernon drops visitors in the hub for high-tech facilities for lectures and lessons.
This article appears in the digital-only May 2023 issue. You can subscribe to the magazine here.