Silicon Valley in the desert
Reno and Tahoe are renowned for inspiring landscapes, skiing and water sports. Now, Mike Larragueta, vice president of sales with Reno Sparks Convention and Visitors Authority (RSCVA), has taken to calling Northern Nevada "Silicon Valley in the Desert." Indeed, The Biggest Little City—and the nearby alpine destination—are being reinvented to also deliver more of what an influx of tech companies say they want—art and culture, world-class resorts, craft distilleries and convenient, modern meeting space. From 2018 to 2023 more than $1 billion dollars will be invested. The surrounding region is alive with new projects, too.
Over the last decade, Reno has attracted a roll call of big names that have been lured with a combination of available land, a favorable tax structure and access to talent from University of Nevada, Reno. What started with Tesla's Gigafactory making lithium-ion batteries soon brought Panasonic Energy of North America. Walmart Distribution Center and Chewy.com Warehouse are now in Sparks.
Data centers, clean energy and health-care companies are opening offices and warehouses, adding employees to the region. Amazon, Microsoft, Intuit, Switch and Flirtey drone delivery all have offices there, too.
That influx of employees and bonanza of uber-salaries are attracting proposals for high-end, mixed-use office, condo, retail and hospitality projects. No fewer than three have been proposed for downtown Reno, including a new nonsmoking, nongaming Westin by Las Vegas-based CAI development that could be the tallest in the city. Midtown is now a buzzy place.
When not enjoying all that the new Reno has to offer, the techies are discovering what generations of nature and outdoor sports lovers have known for generations—that it's great at the lake. Especially now, with new and newly renovated places to stay and play.
For planners, this flurry of development means more unique options for memorable meetings and incentive trips. Here is the lowdown on the northern Nevada high country.
Reno
RSCVA President and CEO Phil DeLone reported that in fiscal year 2019, the 10 top resorts in Washoe Country booked 580,816 convention room nights. And the RSCVA team has booked another 289,030 nights of future business. Plus, getting to the city will be even easier in 2020 as Delta Airlines inaugurates new nonstop flights between Atlanta and Reno-Tahoe International Airport (RNO) and bigger planes on other routes.
More Reasons to Love the 775
The Row
It might be time to reintroduce yourself to the place that calls itself The Biggest Little City. Eldorado Resorts, which has operated there since 1973, recently announced it would lead a merged company with Caesars Entertainment Corp. that will result in the largest gaming operation in the world. It will be headquartered in Reno. The company is investing $100 million to create a "unified, distinguished resort experience" called The Row. The unification of Eldorado Resort Casino, Silver Legacy Resort Casino and Circus Circus Reno will encompass four city blocks, 25 restaurants, 22 bars, more than 4,000 freshly renovated guest rooms and 227,000 sq. ft. of casino space.
Gregg Carano, general manager and senior vice president of Eldorado Resorts, explained the transformation this way: "It is our responsibility and deep-rooted commitment to the city of Reno to foster its growth."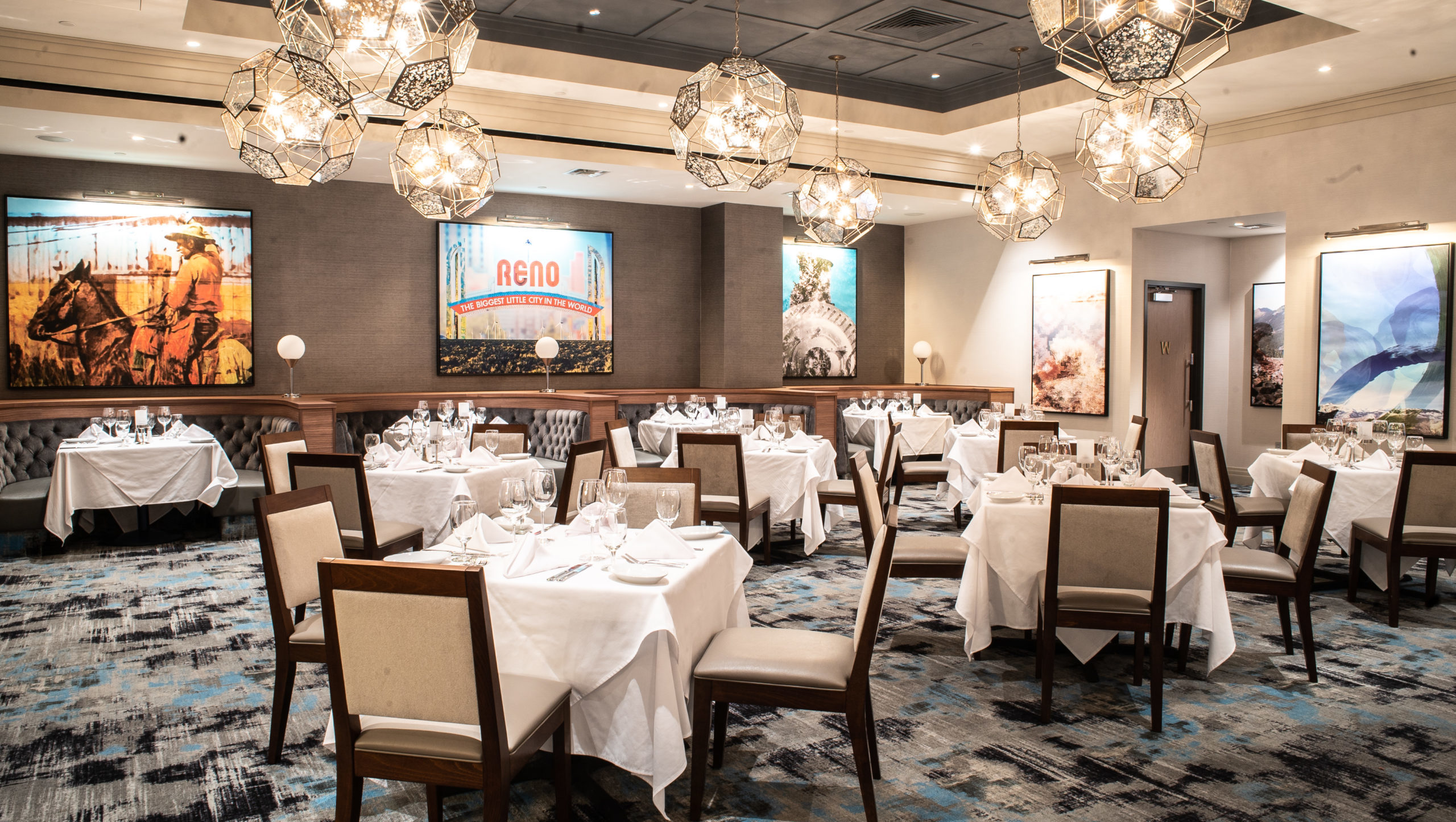 Improvements include the arrival of a Ruth's Chris Steak House, Madame Butterwork's Curious Cafe and The Habit Burger Grill. The iconic Eldorado Showroom recently underwent renovations, and continues to host nationally acclaimed performances, including its current show, Cirque Paris. New Topgolf Swing Suites offer a variety of virtual games, including Zombie Dodgeball, Hockey Shots, Quarterback Challenge, Baseball Pitching and Carnival Classic.
Plus, the consolidation brings more convenience for groups. As members of the One Club—the casino player's club—guests of The Row can earn points and redeem awards across all three resorts with this single reward program.
Down the street, Caesars Entertainment announced the sale of Harrah's Reno to an affiliate of CAI Investments. After this summer, the 82-year-old property will be redeveloped into a non-gaming, mixed-use hotel.
Nearby, Jeffrey Jacobs, whose family previously owned MLB's Cleveland Indians, is now CEO of Jacobs Entertainment, which purchased Sands Regency Hotel & Casino and has assembled 25 acres that will be transformed into a massive housing, dining and entertainment complex that will be known as Neon Line District. The $1 billion project could include an aquarium, signature restaurants and more meeting space.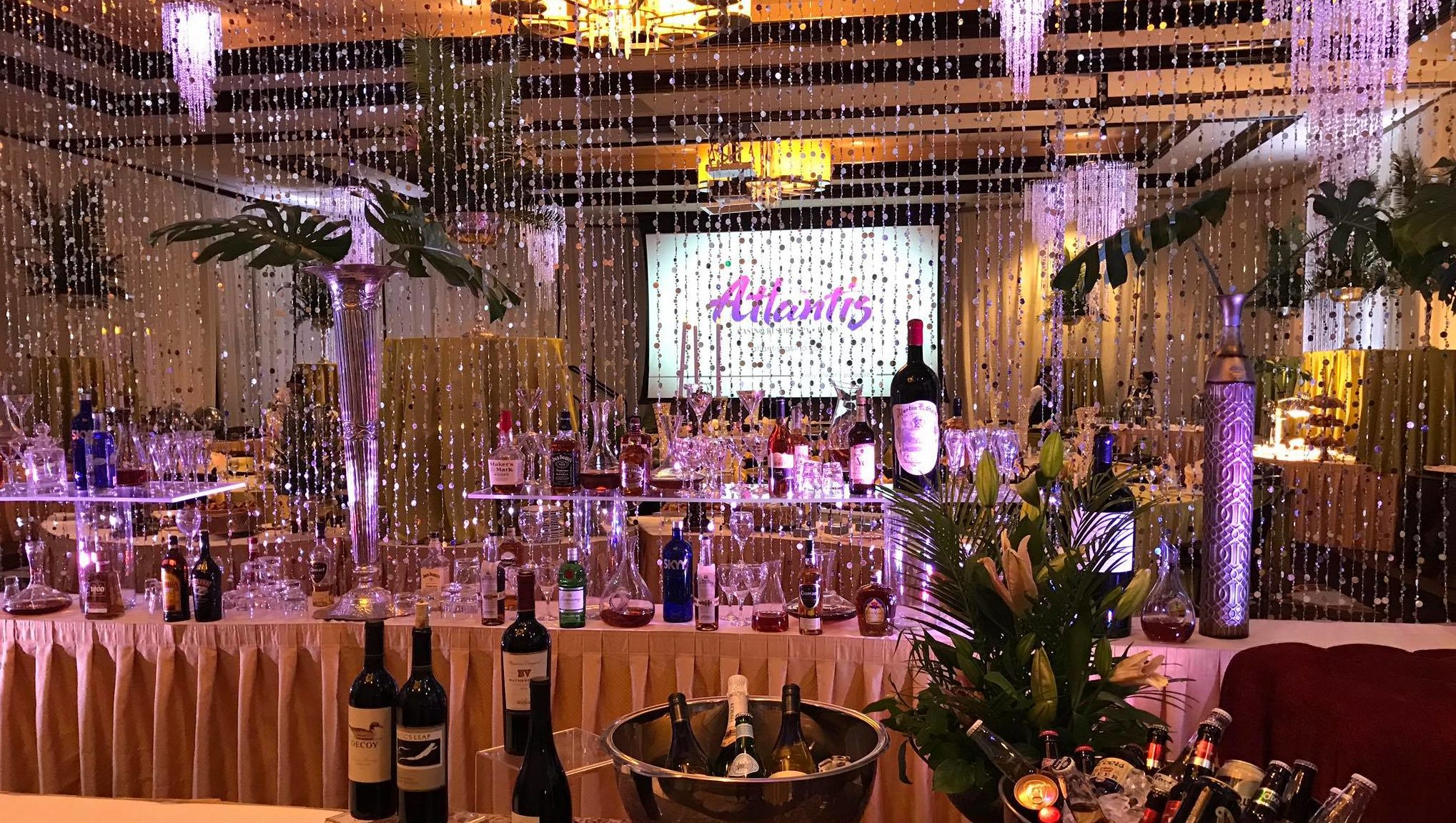 At Atlantis Casino Resort Spa Reno, a new esports lounge dedicated to video game competition ushers in the most advanced digital technology. The facility is connected to Reno-Sparks Convention Center and is popular for events in 50,000 sq. ft. of meeting space, including a high-tech executive boardroom and two ballrooms. The property offers 824 guest rooms.
RSCVA operates Reno-Sparks Convention Center's 600,000 sq. ft. of meeting space and invested some $10 million to upgrade technology (including 5G capacity) and finishes.
The city has invested $30 million in infrastructure modernization downtown. The Arch District, by the Biggest Little City sign, is now home to 5,000 guest rooms, 230,000 sq. ft. of meeting space and 12 live entertainment venues. Nearby, Old Brewery District is nurturing an emerging brewery row and Riverwalk District flanks Truckee River with more than 35 restaurants, bars and cafes.
Nevada Museum of Art recently announced that it would be adding 50,000 sq. ft. to its modern, 70,000-square-foot building downtown. The venue already boasts 4,800-square-foot Nightingale Sky Room for groups, which features mountain and city views from its fourth-floor perch.
Grand Sierra Resort and Casino, the city's largest, recently announced a $200 million investment that is overhauling the nearly 2,000 guest rooms, upgrading 200,000 sq. ft. of meeting space and updating the resort's restaurant row, including Charlie Palmer Steak.
Down the road in Sparks, Nugget Casino Resort is putting the finishing touches on a $10 million project that will be known as Casino Tower. The Nugget Event Center, which can seat 8,500, opened in 2019 on the site that was previously Bourbon Square. All of this comes on the heels of a $25 million modern-lodge-themed renovation that included upgrades to all 110,000 sq. ft. of existing meeting space.
"This new amphitheater is another step in Marnell Gaming's commitment to reinvest not only in the Nugget, but downtown Sparks," said Anthony Marnell III, director of Marnell Companies, which owns the historic property.
Lake Tahoe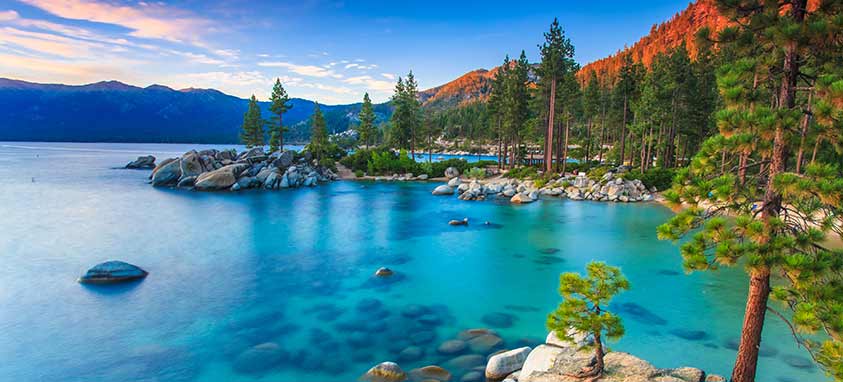 The glittering alpine lake at the seam where Nevada and California meet in the Sierra Nevada Mountains has been the recipient of billions of dollars of investment by government agencies to preserve the historic clarity of the astonishingly blue water. Now, hoteliers are doubling down on new and historic properties to add shine to the North and South shores.
Karen Nichols, president of Red Carpet Events and Design, says Silicon Valley tech companies are increasingly heading up the hill to the lake for creative themes, such as lumberjack parties. Think beard selfie stations and axes.
More Reasons to Love the 530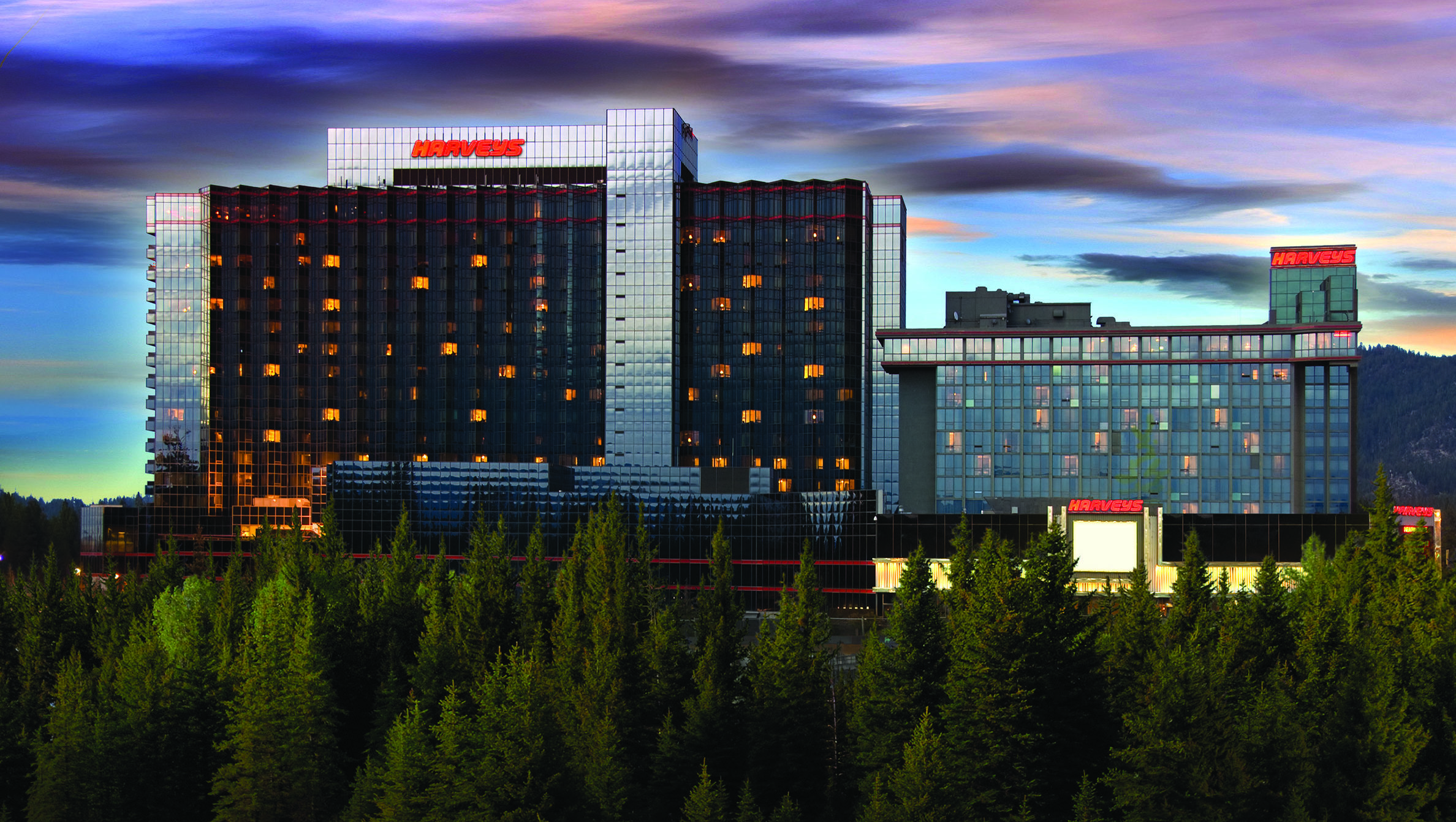 Cal Neva Resort, the first casino built on the lake, in 1926, and a playground for Frank Sinatra and his pals, will soon be brought into the current century by its new owner, tech billionaire Larry Ellison. He has pledged to build a conference center, spa and hotel on the site.
Meanwhile, on the Nevada side of South Lake Tahoe, Caesars Entertainment has announced it will spend $41 million to renovate 519 guest rooms in the Lake Tower at Harveys Lake Tahoe Hotel & Casino. A new focus on bringing the natural beauty of the location inside includes the addition of a Gordon Ramsay Hell's Kitchen, where lobster risotto, beef Wellington and sticky toffee pudding will be paired with stunning lake views. The property boasts 25,000 sq. ft. of meeting space with another 25,000 sq. ft. across the street at sister property Harrah's Lake Tahoe.
"Harveys Lake Tahoe is an iconic resort on the South Shore and continues to offer enhanced amenities for guests to enjoy," said Brad Belhouse, regional president for Caesars Entertainment in northern Nevada.
Nearby, Hard Rock Hotel & Casino Lake Tahoe completed renovation of its edgy, 14,300 sq. ft. of meeting space in 2017 and offers up the Showroom for maximum impact. Historic Edgewood Tahoe is now welcoming groups to the $100 million lodge, outfitted with a ballroom overlooking Edgewood Tahoe Golf Course. The property competes for group business with 154 guest rooms (featuring cozy gas fireplaces) and a total of 8,000 sq. ft. of meeting space.
North Lake Tahoe shines with 7,000 guest rooms and 20,000 sq. ft. of meeting space in 30 properties—and the improvements keep coming at the world-class resorts, which are a gateway to year-round activities.
Hyatt Regency Lake Tahoe Resort, Spa and Casino recently spent $1 million renovating 50,000 sq. ft. of meeting space, including Lakeside Ballroom, which epitomizes that experiential element groups are requesting. Resort at Squaw Creek, A Destination Hotel, pumped $2 million into a refresh of its 33,000 sq. ft. of meeting space. The property, which is adjacent to Olympic recreational facilities, maxes out at 405 guest rooms and six restaurants.
The Ritz-Carlton, Lake Tahoe—a luxury property with ski-in, ski-out access to Northstar California Resort—is now under new ownership and has been working on its team-building programs with the addition of an escape room, and beach Olympic challenges. It offers 181 guest rooms and two ballrooms with sweeping views, and 15,000 sq. ft. of outdoor event space.