Mohonk Mountain House, New Paltz
Upstate New York's charm and substance attract groups
Looking for something different? Escape the honking yellow cabs and flashing neon lights for a meeting that combines the convenience of modern amenities with the warmth of a more intimate experience. Upstate New York offers all of that, plus new places to brainstorm, celebrate and reward.
The livable enclaves of Albany, The Adirondacks, Hudson Valley, Oneida County and Rochester are not just for visiting any more. A growing roster of financial services and health-care businesses have started or relocated Upstate to offer a better quality of life for their employees—and an abundance of event spaces has followed them. Meeting is a growing industry year-round thanks to the many historic venues as well as new and renovated facilities opening their doors for groups.
So, load up the busses and pack up your agenda. Your next meeting destination just may be north. This is your guide to the places local planners love to share with their attendees.
Albany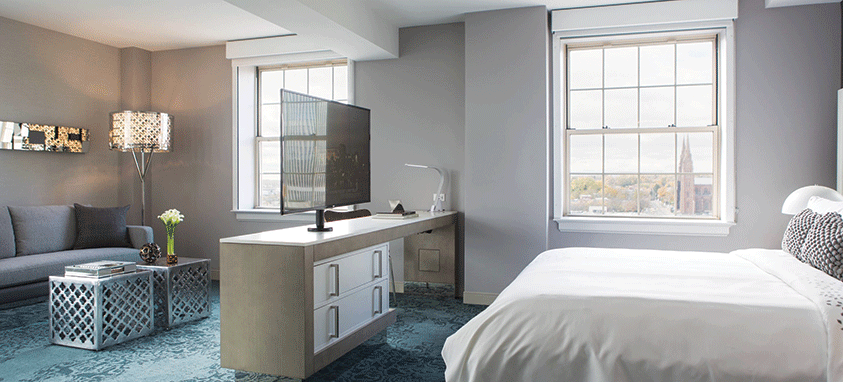 The capital city of New York state is known for access to Saratoga Springs recreational activities, including extreme spa opportunities and horse racing activities. It is also a hub of innovation known as Tech Valley due to the presence of Rensselaer Polytechnic Institute and State University of New York Polytechnic Institute and the companies they support. That makes the area popular for scientific and other groups that want to escape to a scenic retreat year-round.
What we love: Two years into operation of the $78 million Albany Capital Center, the final piece in the Capital Complex meetings infrastructure puzzle has hosted 380 events and 160,000 attendees. It is connected through climate-controlled walkways to Empire State Plaza Convention Center, The Egg Performing Arts Center and Times Union Center, for a total of 159,000 sq. ft. of flexible space—the largest concentration of ballroom and breakout areas in Upstate New York.
With a 26,000-square-foot convention hall, 22,500-square-foot gathering platform, 30,000-square-foot arena and 982-seat theater, everything from the welcome reception and expo floor to the after-party concert is covered. This space comes equipped with the latest tech, including customizable LED lighting, charging stations, soft seating and plasma screens.
Attractive group accommodations: The area is home to more than 6,600 guest rooms, including the 204-room Renaissance Albany Hotel, which recently unveiled a $48.5 million renovation and is connected to capital center through an enclosed walkway. Nearby, Hilton Albany boasts 30,000 sq. ft. of meeting space and 386 guest rooms. The 359-room Albany Marriott is $15 million fresher with almost 28,000 sq. ft. of meeting space and easy airport access. Still on the way are a dual-brand Tru by Hilton and Homewood Suites by Hilton in nearby Guilderland.
Adirondacks
The northern reaches of the state are a diverse topography of 100 communities resplendent with wineries, outdoor recreation and resorts. It includes Lake Placid, where the Winter Olympics landed in 1932 and 1980. About an hour-and-a-half outside of the Olympic Village, Lake George beckons groups for a more laid-back approach to meeting.
What we love: The Conference Center at Lake Placid boasts 90,000 sq. ft. of meeting space, two 20,000-square-foot exhibition areas and 1,000 hotel rooms. The facility is certified LEED Gold right down to the bamboo serve ware. They also make it easy to integrate sustainable CSR activities in the agenda with turnkey programs that get attendees out in the native landscape.
Attractive group accommodations: Whether your group stays at the 249-room Crowne Plaza Lake Placid and gathers in its more than 30,000 sq. ft. of meeting space; 165-room Golden Arrow Lakeside Resort, with its updated spa and sauna facilities; or 96-room Whiteface Lodge, with its new seasonal-forward Peak 47 restaurant, one of the most popular amenities is the relaxed mountain style in the repurposed Olympic Village.
Nearby, Lake George, known as "Queen of the American Lakes," has more than 9,000 hotel rooms in season and more than 200,000 sq. ft. of meeting space. The Sagamore Resort is majestically nestled on a 70-acre island in Bolton Landing. It has 52,000 sq. ft. of indoor-outdoor event space, 390 guest rooms and boasts world-class cuisine, golf, tennis and boat tours of the Adirondacks aboard The Morgan.
Hudson Valley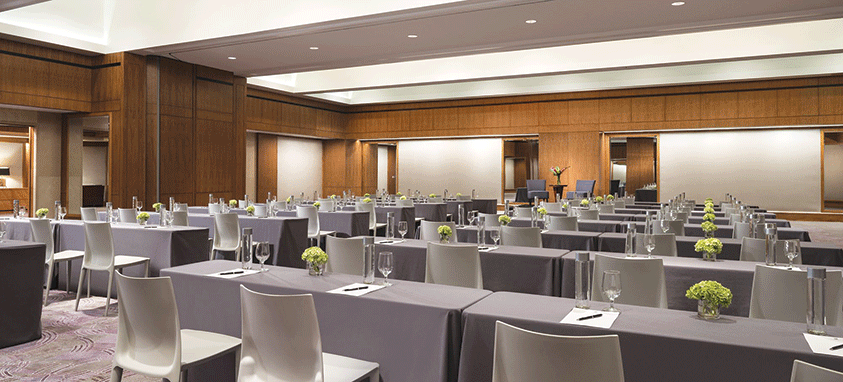 Imagine a postcard of picturesque river towns, scenic country views and snowy mountain peaks. The 10 counties bordering the mighty Hudson River are home to West Point, Neuberger Museum, award-winning vineyards, championship golf courses and majestic ski slopes—all with easy access to New York City.
What we love: Everything old is becoming new again. Westchester County Center is upgrading the lighting and audiovisual in the 50,000-square-foot space served by more than 5,000 sleeping rooms in White Plains. Mid-Hudson Civic Center in Poughkeepsie will soon offer more for meetings, as the 3,000-person capacity hall and ice-skating arena has been purchased and will be renamed Majed J. Nesheiwat Convention Center after a multimillion-dollar renovation.
In Orange County, Bear Mountain Inn and Conference Center was transformed into a rustic retreat with views of Hessian Lake and multiple ballrooms for bringing the team together away from it all. For something completely different, Merry Go Round Pavilion brings a whimsical turn to a cocktail reception.
Attractive group accommodations: Westchester County group travelers are welcomed by Crowne Plaza White Plains' 402 guest rooms and 17,000 sq. ft. of meeting space and The Ritz-Carlton New York, Westchester's 146 guest rooms and 12,000 sq. ft. of meeting space and rooftop pool space.
New in Rockland County is The Time Nyack, a luxurious 131-room oasis in a former factory warehouse. This Dream Hotel Group property boasts 4,000 sq. ft. of event space and BV's Grill, a spin-off of Bobby Van's Steakhouse. Up valley in Ulster, Honor's Haven Resort & Spa cradles 232 guest rooms, a full-service conference center and a golf course in 200 acres of Catskills bliss.
A Hudson Valley Meeting Tradition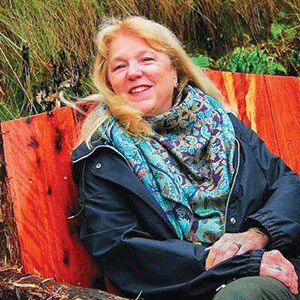 "Schedule a block of free time for participants to take advantage of the outdoors," counsels Barbara Swanson (pictured right), associate director for professional development at New York State Association of Independent Schools (NYSAIS), when asked what tips she has for meeting professionals taking their group Upstate.
NYSAIS has traveled to Hudson Valley—specifically Mohonk Mountain House, a Victorian-style castle 90 miles from New York City, just outside Poughkeepsie—for more than 35 years. Each year, the association holds 20 three-day conferences attended by teachers, learning specialists, administrators and staff.
Swanson is not the only one sourcing venues in the mountain retreat. For 150 years, people have been making the trip there as an escape, adventure and to focus on the serious business of decompressing. To celebrate this milestone, the property has introduced Hidden Histories, an augmented-reality experience that immerses guests in the history of the property.
A new app linked to a dozen art installations will trigger animated videos of the Smiley Family and guests telling the personal stories that make the property special to so many. While you are there, check out Mohonk Mountain Crunch, a new signature ice cream flavor made with natural ingredients.
Greater Utica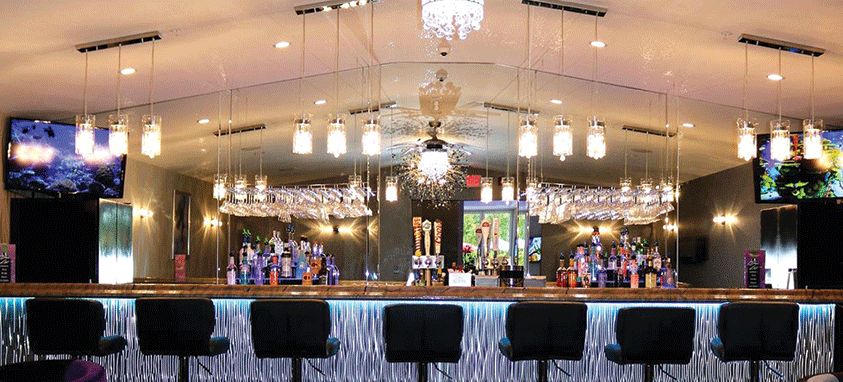 The middle of the state is a getaway region billed as the heart of New York. "We aren't New York City, and we use that to our advantage," says Sarah Foster, director of media relations with Oneida County Tourism.
What we love: Unique venues are popping up all over this Upstate destination. Breezes Banquet and Event Center is a new indoor-outdoor resource that makes everything from lighting to menu selection, well, a breeze. For the best sunsets in the state, the 1935 retreat DiCastro's Private Beach Club has been restored to its Art Deco glory on the shores of Oneida Lake. It offers 10 venues, including The Oak Room, with a fireplace and hand-carved bar, and the circular Silver Garden at Dibbles Inn. New downtown is 171 Genesee Street, a unique industrial-chic setting in a former bookstore.
Attractive group accommodations: Two hotels have recently transformed in name and appearance. Delta Hotels by Marriott Utica and DoubleTree by Hilton Hotel Utica went through complete renovations and offer a combined 274 guest rooms and almost 20,000 sq. ft. of meeting space.
Turning Stone Resort Casino in Verona is a meetings destination run by Oneida Indian Nation. With more than 700 guest rooms, this one-stop shop for events can accommodate up to 2,000 attendees after a recent $20 million renovation turned the bulk of the property smoke-free. Amenities include golf, a spa, and multiple restaurants and ballrooms.
Rochester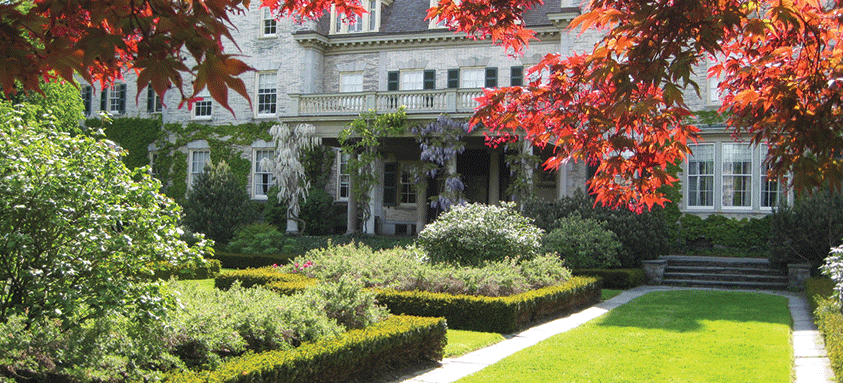 With more than 100 wineries, breweries and distilleries, Rochester can be intoxicating—in a good way. With easy access to scenic Lake Ontario, the birthplace of Xerox is attracting business and groups for its livability and proximity to business and recreation.
What we love: This is a place to play. The Strong National Museum of Play features everything from early dolls and board games to the latest video games. Or, add a visual spin with a visit to George Eastman Museum in the Eastman Kodak founder's home, which boasts a 500-seat movie theater that can be rented for events.
Attractive group accommodations: Joseph A. Floreano Rochester Riverside Convention Center's 166,700 sq. ft. of exhibit space is the hub of a convention district that includes Rochester Riverside Hotel's 460 guest rooms and 30,000 sq. ft. of meeting space and Hyatt Regency Rochester, which offers 336 guest rooms and 20,000 sq. ft. of meeting space, plus a Morton's The Steakhouse.
Central Meeting Mecca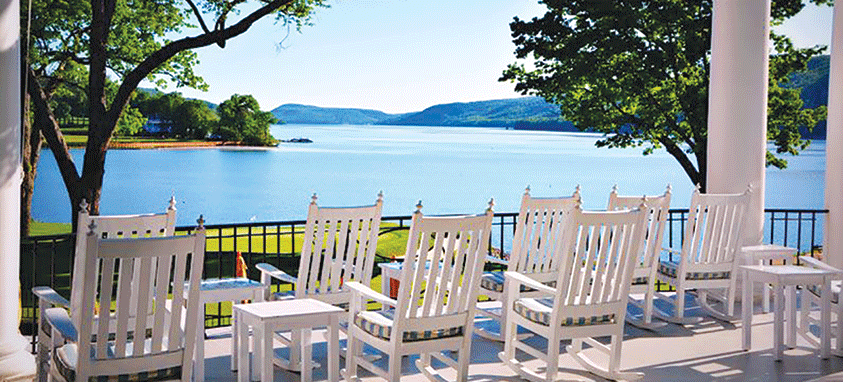 The center of the state is drawing meeting pilgrims looking to capture the past and future in their meeting agendas. Cooperstown, on the shore of Otsego Lake, is home to National Baseball Hall of Fame and Museum as well as The Cooperstown Beverage Trail, so attendees can try innovative brews at Butternuts Beer & Ale and find the plaque commemorating their favorite hall of fame winner.
Hospitality options similarly capture the sweet spot between old and new. Otesaga Resort Hotel envelops 135 guest rooms and 30,000 sq. ft. of meeting space in AAA Four Diamond luxury. Amenities include Leatherstocking Golf Course, lake activities, personalized Hawkeye Spa treatments and classic American cuisine.
For those looking for a modern hotel experience, Hampton Inn Oneonta, Courtyard by Marriott Oneonta and Holiday Inn Express & Suites Oneonta offer trips to The Farmers' Museum or The Fenimore Art Museum.
New York City: Reaching New Heights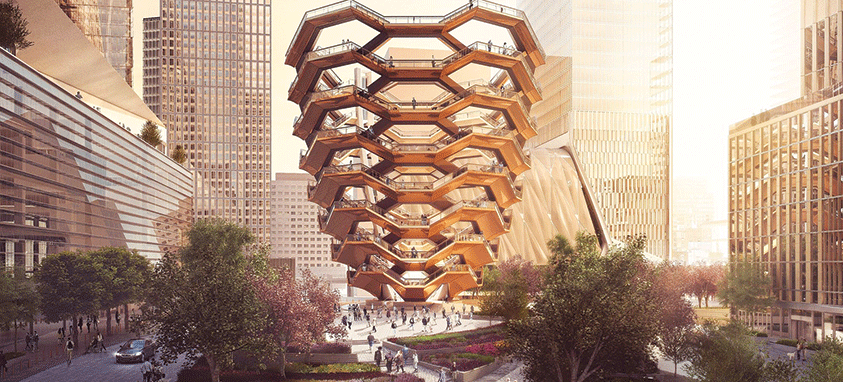 The five boroughs are bulging with new resources. NYC & Company President and CEO Fred Dixon calls 2019 "a monumental year" because of all the game-changing properties opening during a 12-month span.
The ground-shifting momentum starts with the unveiling playing out at Hudson Yards in Manhattan's Midtown. The $25 billion development will be the largest private real estate project in the history of the United States. Already open is 10 Hudson Yards, a 52-story office tower; One Hudson Yards, a 33-story luxury residential tower; and a bevy of dining experiences are expected, including Mercado Little Spain, the new 35,000-square-foot food hall from chef Jose Andres.
Highly anticipated is the June opening of Equinox Hotel and Club Hudson Yards in the super-scraper known as 35 Hudson Yards. Billed as "a temple to total rejuvenation," the property promises "decadent, local, real" RoomBar experiences, health-building elixirs in the lounge and personal trainers in the performance recovery-driven gym and spa. That will be followed by the towering 30 Hudson Yards office building, which is anchored by a new, 188,000-square foot Neiman Marcus and will be topped with The Edge, an open-air observation deck, in 2020.
At the center of these glass towers is an interactive artwork made up of 2,500 copper-colored steel steps and a mile of pathways called The Vessel (pictured right). Groups can dine in the 80 landings woven into the lattice sculpture.
April brings the scheduled unveiling of a literally transformational meeting space, The Shed, a multidisciplinary arts center is housed in a 200,000-square-foot building with a telescoping outer shell that can be expanded over the plaza to provide a 120-foot-high, temperature-controlled hall. When the shell is nested over the fixed building, the 17,000-square-foot plaza will transform into an open public space that can be used for outside programming with access to The High Line, the famously successful walking park invented on a former railroad trestle.
All this infill development sits above a new No. 7 subway line 10 minutes from Times Square and in easy access of Midtown ferry terminal and Penn Station.
A few blocks away, Javits Center is doubling in size as part of a $1.5 billion, 1.2 million-square-foot expansion that will include a 55,000-square-foot ballroom and rooftop terrace for up to 1,500 people, with sweeping views of the Hudson River.