At the crown of the state named after the Duke of York, meeting venues glitter
Mention New York and more likely than not people are going to think you mean New York City. But there's a lot more to the Empire State than the lullaby of Broadway, and the secret is out. While the city offers countless options for meetings, travel north for an entirely different experience. The diverse terrain upstate from the bright lights of NYC forms a more comfortable leg of what President George Washington called "the seat of the Empire."
South of the Canadian border and resplendent Lake Ontario between the Appalachian Mountains and the Hudson River Valley, historic resorts, bustling business centers and modern convention centers dot the landscape.
These uber-accessible enclaves are open and welcoming groups in style. Let's uncover some of the hidden event venue gems.
Upstate Venues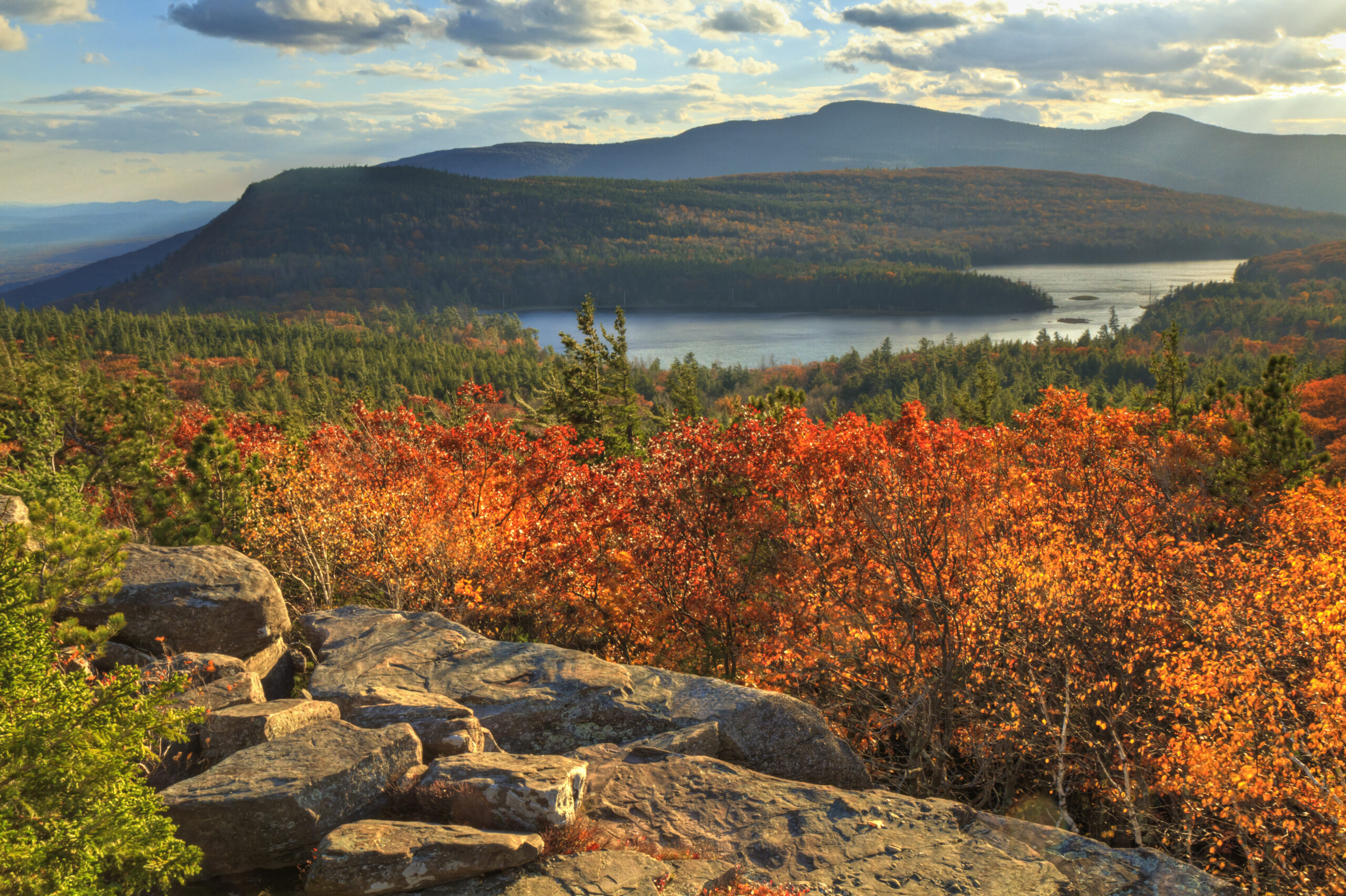 Nestled at the crest of the Shawangunk Ridge sits Mohonk Mountain House, an historic resort hotel and spa. Boasting 259 guest rooms and dedicated space both indoors and out for corporate meetings, conferences and other events, Mohonk Mountain House offers a tranquil setting that's geographically close to New York City, yet worlds away in atmosphere.
"New York is so much more than New York City," said Barbara Stinewire, vice-president and general manager of Mohonk Mountain House. "Those who have never been to Upstate New York are missing out on small towns with big personality, picturesque hiking, farm-to-table cuisine and some of the most stunning landscapes in the country. From iconic foliage in the fall, skiing in the winter, lake activities in the summer and gorgeous spring flowers, there is something to do in every season."
Mohonk Mountain House is located in New Paltz, an idyllic college town and village around 90 minutes north of the heart of Manhattan.
"The resort allows you to immerse yourself in nature as it is surrounded by 40,000 acres of pristine forest, clearing your mind from the busyness of the city," Stinewire said. "The historic Victorian castle resort offers hiking, a golf course, lake activities, luxury dining experiences, spa treatments and more."
Due east from New Paltz is Sullivan County, a leafy collection of communities cradled by the Catskill Mountains. Many of the legendary resort properties of the mid-20th century were located in Sullivan County, and the region still retains a welcoming environment ideal for meetings and conferences.
"We are a place where one can detach from the bustling city life while remaining connected," said Herb Clark, vice-president of Sullivan Catskills. "Due to our proximity to New York City, our rural landscape has cultivated the finest farm-to-table cuisine, award winning craft beverages, arts and entertainment, boutique shopping, and one-of-a-kind resorts, inns, bed & breakfasts, and short-term rentals that set us apart from any other destination.
"It is a place with only villages and hamlets that have surprises at every turn—from our quality arts & culture, National Park River-the Delaware, National Fly-Fishing Hall of Fame, Bethel Woods Center for the Arts (home to the 1969 Woodstock Festival) our breathtaking vistas, Americana main streets to outdoor adventures, the Sullivan Catskills is like no other. Its uniqueness stands on its own."
The more subdued traffic belies big-city meeting amenities in the area. Resorts World Catskills opened in 2017 in Monticello with 433 guest rooms, 48,000 sq. ft. of meetings space and 100,000 sq. ft. of Las Vegas-style gaming. The backdrop to the seven hybrid-ready conference rooms on-site are the dramatic Catskills mountains.
Less than an hour away, Turning Stone Resort Casino in Verona boasts 125,000 sq. ft. of freshly renovated meeting space and 788 guest rooms. It is accessibly through convenient Syracuse International Airport (SYR) and can accommodate groups of up to 1,500 guests with room types to please VIPs and those on a strict budget.
Head further north and you'll find yourself in the perpetual mists of Niagara Falls, a picturesque destination with close proximity to New York City, as well Cleveland, Toronto and Montreal.
"Feeling the mist from the falls or hearing the roar of 600,000 gallons of water crashing down each second must be experienced firsthand, as photos and videos simply do not compare," said Sara Harvey, director of communications with Niagara Falls USA.
Niagara Falls offers lovers of the great outdoors scenic hikes along the Niagara River Gorge, birding experiences through the Niagara River Corridor, and journeys through history at Old Fort Niagara and the Niagara Falls Underground Railroad Heritage Center.
"Outside of the many tourist attractions, visitors can enjoy a glass of wine along the Niagara Wine Trail, located along the Niagara Escarpment, a cider from Blackbird Ciderworks or a craft brew at Woodcock Brothers Brewery, the first in Niagara County," said Harvey.
Niagara Falls Convention Center boasts 116,000 sq. ft. of meeting space and fun outdoor areas along Old Falls Street within walking distance of famous local attractions. Again, the keyword is easy access with a short trip to accessible Buffalo Niagara International Airport (BUF).
Downtown is home to 2,400 guest rooms, including Niagara Riverside Resort, which offers 140 guest rooms, ballrooms, boardrooms and a patio with views that put everyone in the mood for mingling.
Welcome Back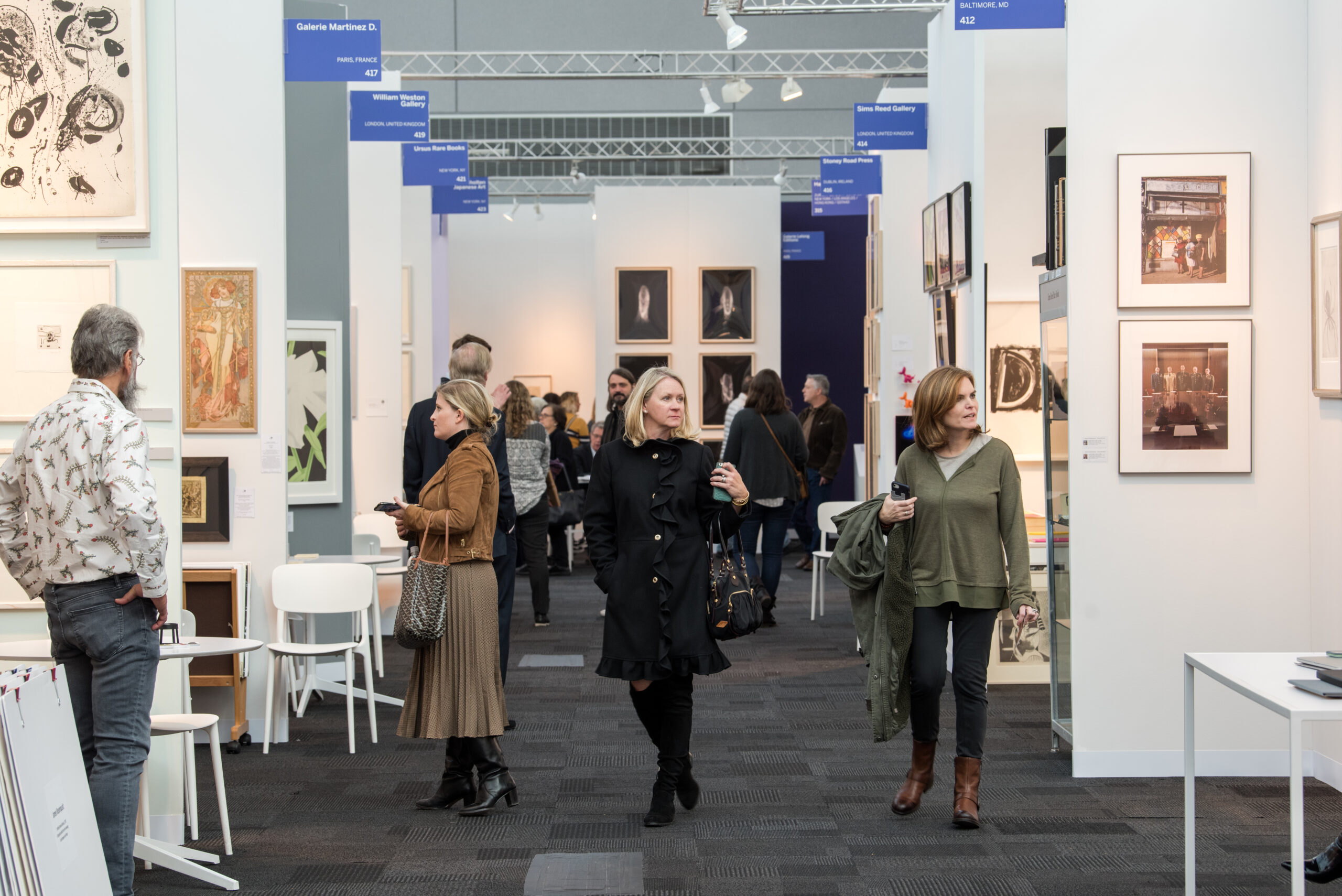 The world is continuing to open up after the pandemic and Upstate New York is once again welcoming groups.
"We've seen an uptick in demand for meetings and conferences recently," said Mohonk Mountain House's Stinewire. "Specifically, we've seen short-term meetings within two-to-three weeks of request and smaller-sized meetings between 10-30 people. Last year, we started seeing companies book corporate retreats again, and we currently have 97 corporate retreats on the books from now until the end of the year. We're happy to provide a space for these companies to form meaningful relationships they missed out on during the pandemic and re-establish their company culture."
The Sullivan County Catskills have also seen an increase in meetings in recent months.
"Travel is coming back, especially in the meetings and conference business," said Clark. "Businesses and organizations are realizing the ease of getting to our destination. Moreover, business leaders realize that holding a meeting or conference in the Sullivan Catskills is cost efficient, affording them unique venues surrounded by wide open spaces, no congestion, and successful results. The fresh air and natural surroundings also inspire creativity and innovation and a relaxed welcoming atmosphere, which creates team building opportunities."
And Niagara Falls is once again overflowing with in-person meetings.
"September has been a very busy month for meetings and conferences in Niagara Falls USA, as groups felt more comfortable with in-person events," said Harvey. "The City of Niagara Falls welcomed more than 2,500 conference attendees for the month, with many staying additional days to enjoy the attractions in the area. The Niagara Falls Convention Center is within walking distance of Niagara Falls State Park, making it an enticing option for meeting planners who wish to attract attendees with the iconic Niagara Falls experience."
Hidden New York City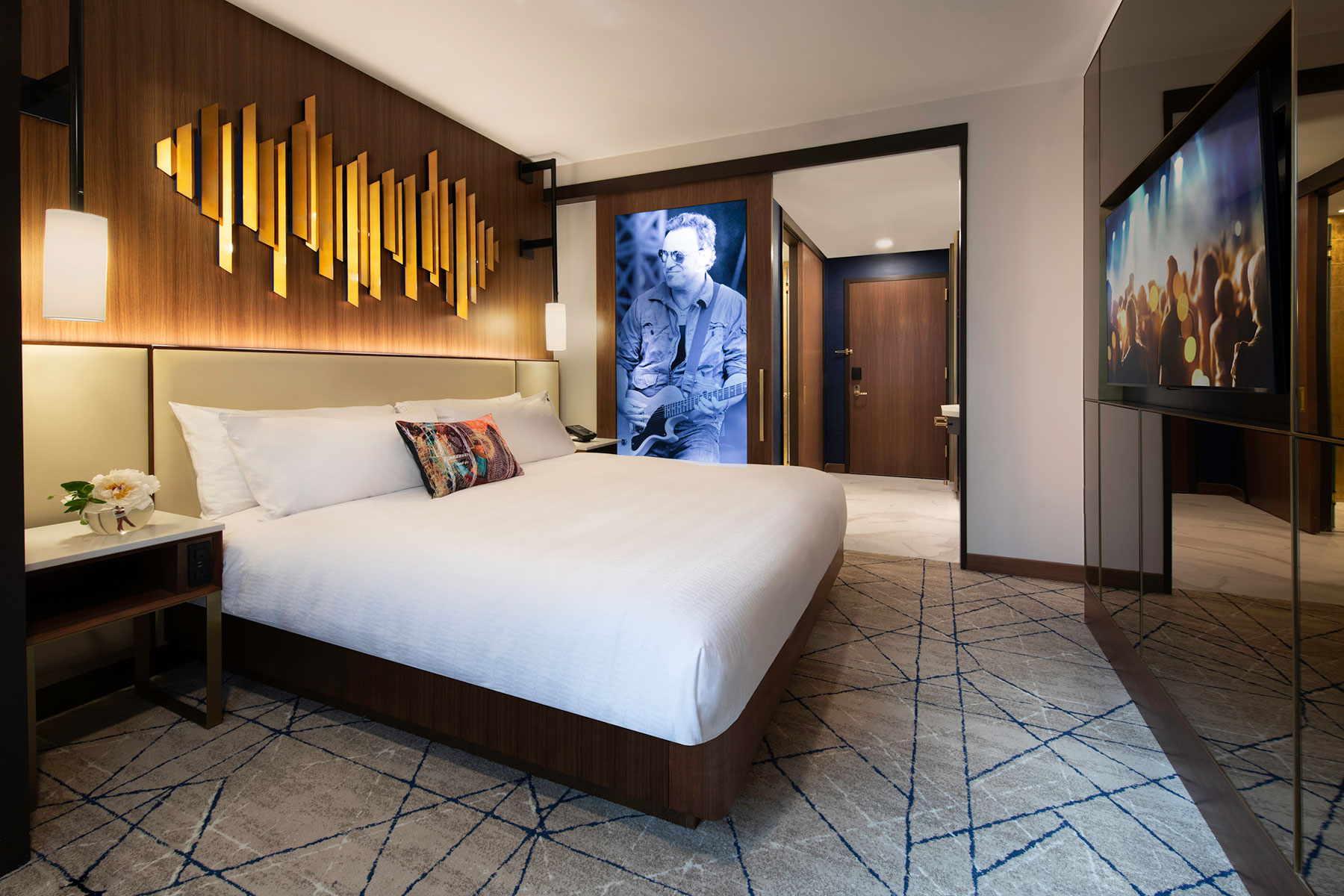 Some of the best meeting venue gems are often hidden in plain sight and some were unveiled while everyone was sheltering inside. It's time for a look at the NYC hot spots you may have missed.
It's been nearly a decade since ground was broken on the ambitious Hudson Yards development on Midtown Manhattan's west side, and with five years to go before its completion its gleaming towers and iconic honeycomb-like Vessel structure have already become key destinations for tourists and business travelers alike.
In 2019, a long-awaited Equinox Hotel, Hudson Yards, New York City opened with 212 "fit' guest rooms, a 60,000 square-foot health club and 3,500 sq. ft. of meeting space. Amenities include a minibar stocked with healthy choices and access to a sleep specialist.
New York City enjoyed a much stronger summer than analysts predicted, with NYC & Company in June raising its forecast to outpace its original prediction of 56 million visitors in 2022. That figure is still lower than the record 66 million visitors the city welcomed in 2019, but significantly higher than the roughly 33 million who visited in 2021.
On June 29, the Center for an Urban Future held a policy symposium called Accelerating NYC's Tourism Recovery at The Greene Space in Soho. Among the speakers at the event were Fred Dixon, President and CEO of NYC & Company, who led what was dubbed a fireside chat.
"Visitors are beginning to respond to New York and they're coming from far afield," said Dixon, who added that the good news went beyond tourism. "Business travel is returning faster than we thought. Conventions are booking in a very short window, but they are coming and they're coming in strong numbers…There is an enormous amount of pent-up demand domestically and internationally among people who have not been able to travel."
When they do travel, they're coming to Hudson Yards, a 28-acre multi-use development with a public green space surrounded by residential and office space, a hotel, and The Shed, a three-story arts and exhibition space. A final phase scheduled to be completed in 2027 will include further residential and office space, as well as a school.
Hudson Yards is quickly emerging as the hub of the fastest growing tech sectors in the United States, with media giants like CNN, HBO, WarnerMedia, Turner and Warner Bros. finding a home there. Cosmetics leader L'Oreal USA recently moved its headquarters to 10 Hudson Yards.
While Hudson Yards is an attractive destination, there are traditionally popular venues for business meetings nearby in Midtown Manhattan, with New York Hilton Midtown (total event space: 151,000 sq. ft. and 1,878 guest rooms), New York Marriott Marquis (total event space: 102,879 sq. ft. and 1.966 guest rooms) and the city's longtime crown jewel, Jacob K. Javits Convention Center (total event space: 3,300,000 sq. ft.).
That's all good news for New York City, and good news too for in-person meetings.
"We are trending in a really good direction," said Dixon at the Center for an Urban Future symposium. "We have a lot of reasons to be optimistic…Convention travel is returning faster. The airlines are reporting that business travel is returning faster, which is terrific."
Resources
This article appears in the October/November 2022 and digital-only November 2022 issues. You can subscribe to the magazine here.