Creative event spaces capture the story of the state
One way to encourage attendees to engage with a host city is to introduce them to the elements of culture that resonate through the region. Museums make perfect partners for planners hoping to give their groups an appreciation for the history, beauty, customs and quirks unique to the destination.
Across South Carolina, from Lowcountry to Upcountry, to sandy beaches, captivating museums not only help articulate local narratives, but also offer inspiring venues for events and tours.
We asked local experts to point the way toward exceptional institutions in the Palmetto State's most popular meeting destinations.
Charleston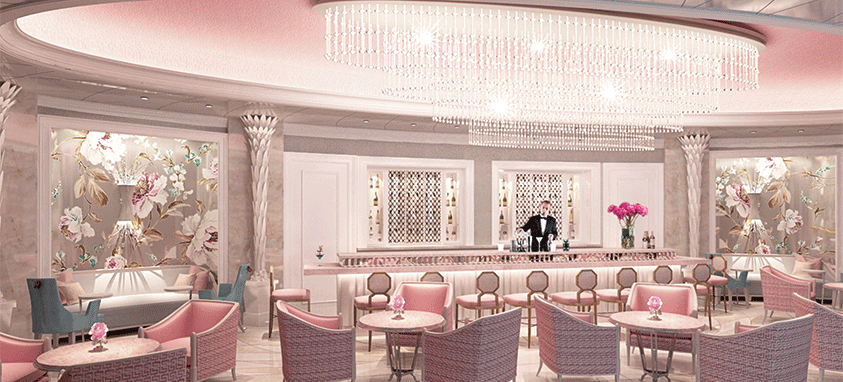 A potent mix of lively culture, rich history, picturesque architecture, renowned restaurants and coastal idyll earns Charleston a perennial presence atop lists of the country's best cities to visit. But falling victim to Charleston's charms is not a new phenomenon. From 1915 to 1940, a group of poets, playwrights, painters and musicians adopted the city as their collective muse. A portion of the work that grew out of this period, dubbed the Charleston Renaissance, now resides at the recently renovated Gibbes Museum of Art.
Gibbes offers planners options galore. A Tiffany-style glass dome caps the 1,345-square-foot rotunda, a striking venue for a lecture, cocktail reception or seated dinner. Larger groups can combine the rotunda with the adjacent galleries to add an extra 2,000 sq. ft. A classical garden that accommodates 500 attendees for a cocktail reception or 350 for a seated dinner offers outdoor enchantment.
Alternatively, planners can book Gibbes for group tours. The portrait miniatures, paintings and sculptures on permanent display, as well as rotating special exhibitions, are sure to spur creativity and discussion among attendees.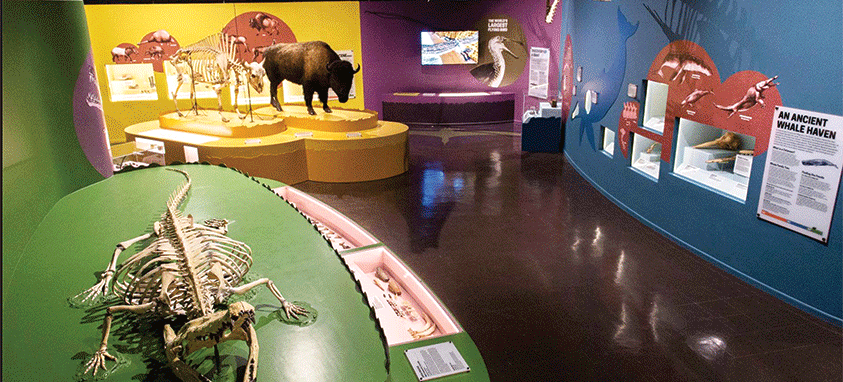 Another standout site is The Charleston Museum, founded in 1773 and commonly considered America's first museum. Varied permanent exhibits showcase natural history, historic weaponry, Charleston's role in the Revolutionary War, historic textiles and more. Groups can gather against a backdrop of local history in spaces such as a boardroom seating 70 and a 272-seat auditorium.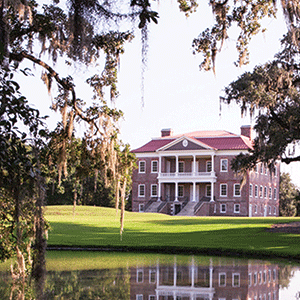 A veritable living museum community, Charleston and its environs contain many historic sites that highlight the stately Southern architecture that is the area's signature. A tour or an event at a historic site such as Edmondston-Alston Museum, Drayton Hall, McLeod Plantation, Nathaniel Russell House or Middleton Place becomes a time-traveling experience that enables attendees to imagine themselves in the midst of history.
In an ideal match of group and destination, Southeastern Museums Conference (SEMC) will bring 600 to 700 museum professionals to Charleston for next year's annual conference in October.
"Museum professionals enjoy a city where you can walk through history," says Susan Perry, SEMC executive director. "As an integral part of the conference, SEMC members will experience the history of Charleston on off-site tours and workshops at historic sites, historic house museums and art museums.
"Southeast museum professionals also enjoy the full experience of walking down cobblestone streets, seeing historic houses, eating at world-class restaurants and enjoying lively nightlife," Perry says. "SEMC members like to have fun—Charleston will be the perfect place in fall 2019."
A hallowed location will begin a new chapter this summer with the debut of Hotel Bennett, a full-service meeting destination that pairs gracious Charlestonian spirit with classic European design on the former site of The Citadel and Charleston County Library. Refinement and charm permeate the hotel's 179 guest rooms and suites, as well as its 12,000 sq. ft. of custom-designed indoor and outdoor event spaces, including a 6,600-square-foot grand ballroom with arched windows and a 30-foot ceiling. A terrace overlooking historic Marion Square and a rooftop pool and bar offer space to socialize while enjoying stunning views.
Hilton Head Island
Flush with luxurious oceanfront resorts, prestigious golf courses, indulgent spas and natural splendor, Hilton Head Island attracts more than 2.5 million visitors per year, a figure that dwarfs the residential population of 39,000. Meeting groups and corporate retreats comprise a healthy portion of that total.
The 42-square-mile barrier island's major conference resorts—including the AAA Four Diamond Sonesta Resort Hilton Head Island, Hilton Head Marriott Resort and Spa, and Omni Hilton Head Oceanfront Resort—cumulatively contain approximately 150,000 sq. ft. of meeting space within steps of the beach.
Alongside the May River in nearby Bluffton, Montage Palmetto Bluff offers a different kind of waterfront meeting venue. Set on 20,000 acres of maritime forest, the resort's natural beauty testifies to its commitment to conservation, while top-notch facilities speak to its dedication to luxury. Amenities include a state-of-the-art equestrian facility, Jack Nicklaus Signature golf course and sumptuous spa tucked into a lagoon sanctuary. Encompassing a 7,000-square-foot ballroom, private wine cellar and great lawn studded with fire pits, the property's 16,000 sq. ft. of flexible meeting and event space is equally impressive.
For a history lesson in a sophisticated setting, planners can consider Rose Hill Mansion, a dramatic Gothic Revival-style residence dating to the 1850s. Part private home and part historic house museum, Rose Hill makes its gardens, grounds and first floor—including a game room, conservatory and entry hall, featuring a 54-foot dome—available for tours and private rentals. Events at Rose Hill allow guests to experience a bygone era surrounded by architectural details, period furnishings and courtly moss-draped trees.
Another historic host venue is Coastal Discovery Museum. Located on the 68-acre Honey Horn property overlooking a salt marsh, the Smithsonian-affiliate museum offers a variety of indoor and outdoor spaces for gathering groups, including a 4,000-square-foot covered pavilion and a creekside terrace. Seated dinners, lectures and receptions held at this beguiling barrier island site will hold attendees spellbound.
Myrtle Beach
Golf outings and beach trips will always be among Myrtle Beach's strengths, but the adaptable, affordable city also provides a crowd-pleasing choice for many types of meetings and corporate events. "The area has transformed into the perfect place for meetings and groups, as planners can tie in the family beach and golf appeal with the destination's rich culture, growing ocean-to-table culinary scene and spacious, first-class meeting facilities," says Kim DaRoja, director of group sales for Visit Myrtle Beach.
Show groups the unexpected side of Myrtle Beach by booking a tour of Franklin G. Burroughs-Simeon B. Chapin Art Museum, located in a beachside cottage shaded by live oaks. The museum's 11 galleries house one of the finest visual arts collections in the Carolinas. Holdings showcase Southern artists as well as antique maps dating from 1606 to the mid-19th century. After strolling the galleries, visitors can enjoy tea and cookies on the porch while gazing at the Atlantic Ocean.
Active groups hungry for food, fun and games can head to 810 Billiards and Bowling, a new Market Common district entertainment venue that debuted in mid-June. An ideal space for team-building and socializing, the facility offers foosball, Skee-ball, table tennis, bocce and air hockey, plus gourmet food, craft beers and inventive cocktails.
The area's already-strong golf game is poised to get a boost in early 2019 with the opening of Topgolf Myrtle Beach. The 55,000-square-foot facility, which broke ground in April, will combine music, chef-driven food, top-shelf drinks, big-screen televisions, 1,975 sq. ft. of private event space and 72 hitting bays that can accommodate up to six players each.
Greenville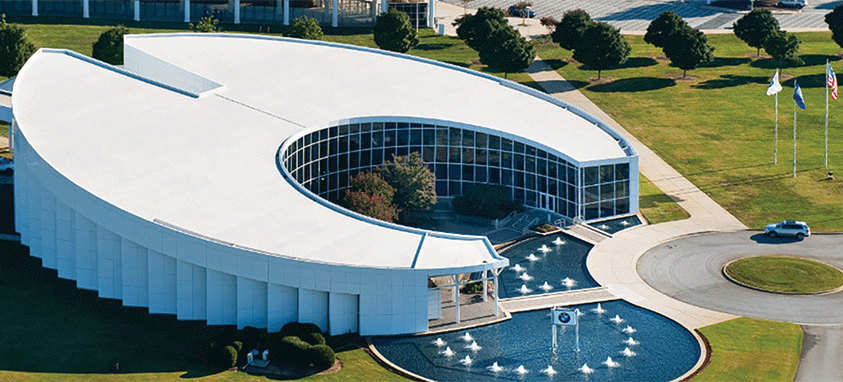 In Greenville, Upcountry South Carolina offers up a worthy challenger to the lauded Lowcountry destinations that lie to the east. Nestled in the foothills of the Blue Ridge Mountains, between the southeastern population centers of Charlotte and Atlanta, Greenville is drawing an increasing amount of group business by combining affordability and convenience with the vitality of one of the nation's fastest-growing cities.
The trend shows no signs of tapering off. Over the next two years, more than 1,000 new hotel rooms will open downtown. The 175-room AC Hotel Greenville and the 160-room Grand Bohemian Hotel, both due in early 2020, represent the most anticipated new arrivals.
Greenville's walkable downtown, diverse meeting venues and culinary credentials leave groups smitten. The city won over 700 members of Urban Land Institute of South Carolina (ULISC)—which is dedicated to developing leadership in responsible land usage to create and sustain communities—during its 2018 annual conference in February.
"People loved Greenville," says Executive Director Amy Barrett. "There's a nice mix of retail and a flourishing food and beverage culture in Greenville that I think is directly tied to the work of building a green downtown."
The entire city rolled out the welcome mat for the ULISC group. Longtime Greenville Mayor Knox H. White accompanied attendees on a walking tour of local sights such as Liberty Bridge at Falls Park on the Reedy River. Barrett also appreciated creative input from VisitGreenvilleSC, which provided support ranging from sharing promotional videos to suggesting local products for speaker gift baskets.
Museums help capture Greenville's uniqueness, too. The one-of-a-kind BMW Zentrum showcases the past, present and future of the luxury automaker in North America's only BMW museum. More than a museum, Zentrum is a meetings and events center offering a 200-seat auditorium, expansive exhibit space and guided tours of the plant, which manufactures more than 1,400 vehicles daily.
Also of note is Greenville County Museum of Art, where groups can see acclaimed artworks by American watercolorist Andrew Wyeth, contemporary painter Jasper Johns and enslaved potter David Drake. Docent-led tours are free for groups of 10 or more, but must be scheduled well in advance.
International African American Museum Coming to Charleston in 2020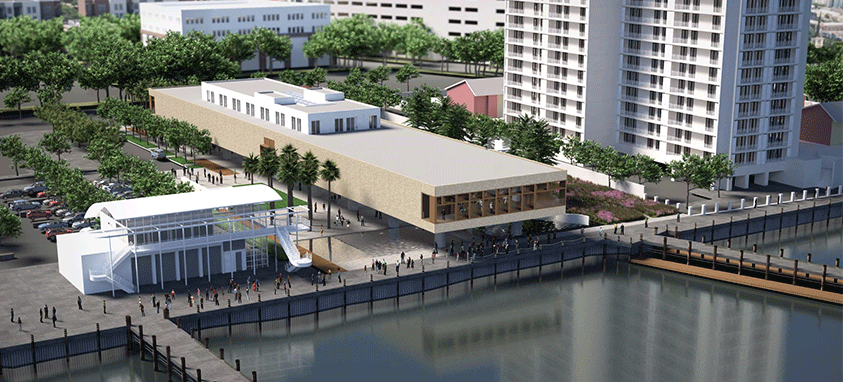 In 2020, Charleston will welcome a major new addition to its museum community. International African American Museum will focus on the largely under -told stories and contributions of Americans of African descent whose significant influence shaped the growth and development of both the nation as a whole and of Charleston, in particular.
Currently, the museum is under construction at Gadsden's Wharf, which served as the point of disembarkation for more enslaved African captives entering the United States than any other site.
Recasting a site so prominently associated with the slave trade as a celebration of African-American lives represents a logical next step for  a city that strives for an honest dialogue about its history.
"We were impressed by the social change in Charleston museums that included historical interpretation of difficult stories within African-American history and culture at McLeod Plantation, Middleton Place, Aiken-Rhett House, Avery Institute and the future International African American Museum," says Susan Perry, executive director of Southeastern Museums Conference.
Pei Cobb Freed and Partners—which has created notable designs at places including United States Holocaust Memorial Museum in Washington, D.C., and National Constitution Center in Philadelphia—conceived a building that interprets the journey from Africa across the Atlantic Ocean to America.
Exhibitions will illuminate the history of the trans-Atlantic slave trade, South Carolina's unique historical significance, the West African influences behind Lowcountry rice cultivation and much more. Interactive features will include Center for Family History, a genealogical repository that aims to help African Americans research their ancestors, as well as Social Justice Action Lab, a launching point for programs, discussions and outreach related to social justice issues affecting African Americans.
Anticipation and excitement will continue to build as International African American Museum takes shape. Planners bringing groups to Charleston in 2020 and beyond will have an opportunity to introduce attendees to this nationally significant institution, which gives voice to the integral, yet often unheralded, role African Americans have played in the story of the South.