A foodie tour in a classic music destination
That chorus of voices calling for a centrally located destination steeped in unique venues and world-class cuisine for the next annual conference may soon be singing the praises of Memphis, Tennessee. In this river town, enduring history, authentic flavors and music of all genres blend seamlessly for a comforting refrain. Smart Meetings journeyed to Grind City and brought back this report.
Arrive
Stepping off the jetway at the new concourse B at Memphis International Airport (MEM) is like drifting into the lobby of a resort spa. It is awash in cool tile, natural light and local art. The welcoming space also offers access to authentic fare at places like Memphis Made Brewing Co. and Grizz Grill to set the stage for the culinary journey that awaits in the city beyond.
Meet and Stay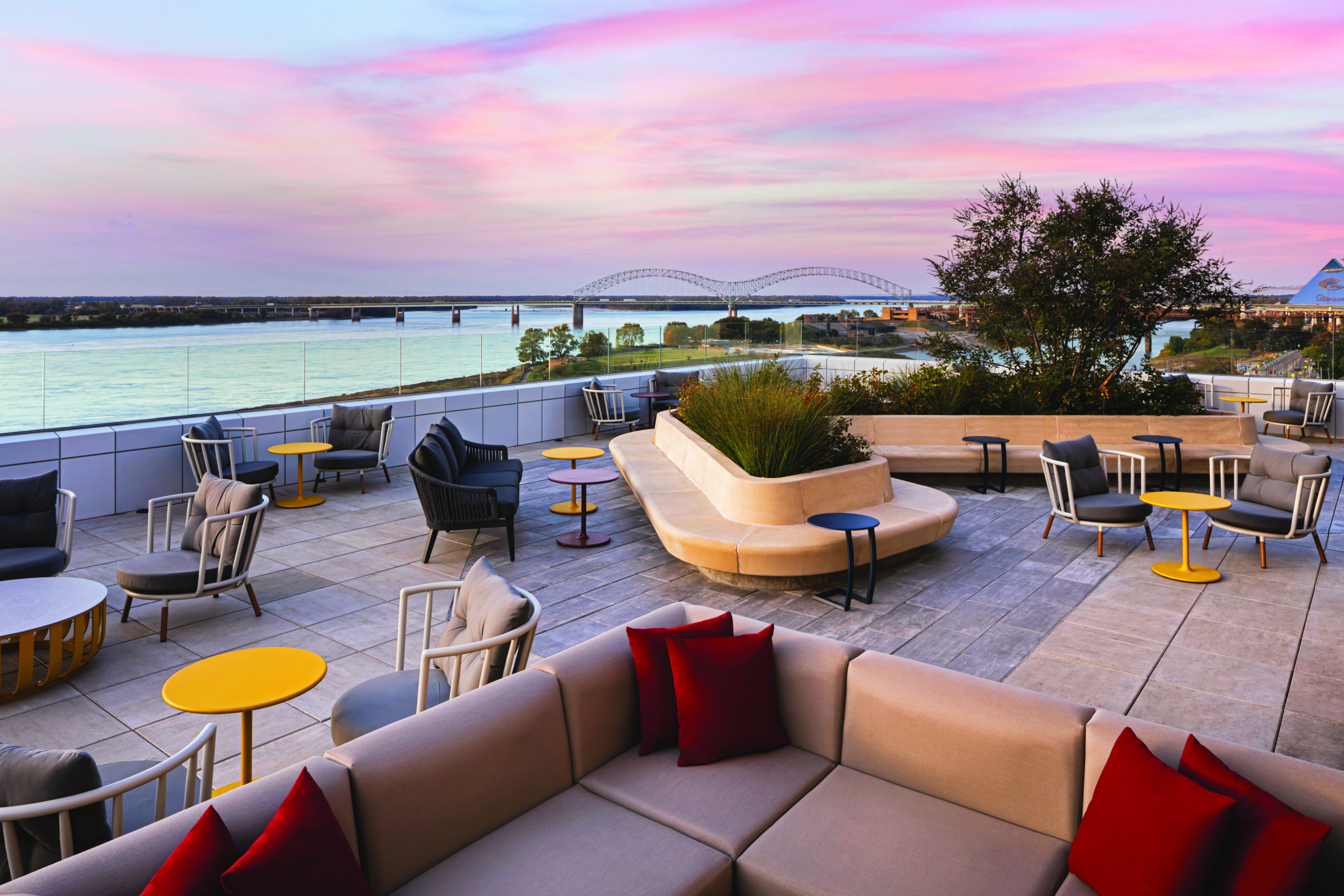 The high note for any Memphis event is the renovated Renasant Convention Center. After a $200 million modernization added a 118,000-square-foot, column-free exhibit hall and opened the space up to sweeping river views, getting in and out is easier than ever. That is because in addition to upgraded LED lighting and broadband infrastructure, the renovation introduced multilevel access to smooth the way for multiple groups loading in and out harmoniously.
Smart tip: planning a VIP board meeting? Check out The Memphis Board Room, a three-sided glass space that hovers over Main Street with inspiring views on all sides.
Read More: Sneak a Peek at Memphis' $200M Facility Modernization
Talk about convenience, Sheraton Memphis Downtown Hotel boasts 600 guest rooms connected to Renasant and more than 14,000 sq. ft. of its own modern event space.
Downtown, the city is embracing the widest spot in the Mississippi river with a wave of development where historic musical destination Beale Street meets the waterfront. Mixed-use One Beale kicked off the fun with the opening of 227-guest-room Hyatt Centric Beale Street Memphis last year. The bright, modern escape features 6,827 sq. ft. of meeting space and a rooftop lounge with river views.
A Caption by Hyatt Beale Street Memphis upscale hotel that preserves the facade of the historic machine shop at ground level and adds 136 rooms and Talk Shop lobby space to the mix. A Grand Hyatt at One Beale Street has been approved as the cherry on the project with 365 guest rooms, an upscale spa and 44,000 sq. ft. of meeting space. "Memphis is a place that repurposes its buildings rather than tearing them down, said Kevin Kern, vice president of public relations with Memphis Travel.
Speaking of mixed-use repurposing, Crosstown Concourse is the result of a 1927 Sears, Roebuck & Co. distribution center that stood abandoned for decades reimagined as a vertical urban development with lots of big open spaces for events and quirky little art gallery alcoves for meetings.
Eat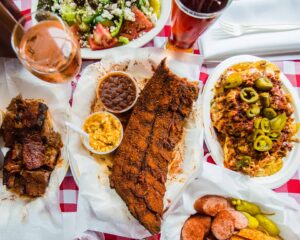 Don't get us wrong, Memphis is a great place for barbecue and biscuits. The home of legendary smoked and dry-rubbed pork at Rendezvous Charles Vergos and house-made buttery biscuits at Sunrise Memphis by Chef Ryan Trimm can convert anyone to a carb-loving carnivore.
But the local culinary scene is both diverse and elevated. Chefs such as Food & Wine magazine's Best New Chef Kelly English (French-Creole Restaurant Iris, traditional New Orleans-inspired The Second Line and Catalan-spiced Panta) and chefs Andy Ticer and Michael Hudman's Italian-Southern-fusion Catherine and Mary's are testament to the love of fresh, local ingredients made with care.
Do
The backdrop to any Memphis meeting is the rich cultural heritage of the city where famous musicians come to pay homage and cultural figures drive the conversation. National Civil Rights Museum at the Lorraine Motel marks the history of the DEI movement going back to the first slaves brought to the United States through the tragic shooting of Martin Luther King, Jr., on the site of the museum and today's fight for equality. Whether meeting on-site or including a private tour as part of a pre-event activity, the interactive experience brings meaning to any gathering.
Another touchstone is Elvis Presley's Graceland, where The King's mansion, car collection and favorite foods (fried peanut butter and banana sandwich) are captured for die-hard and new fans of the iconic performer. The Guest House at Graceland, a 450-room resort hotel and Elvis Presley's Memphis Entertainment Complex boasts an exhibition center and access to private evening tours.
Need to Know
300,000-square-foot Renasant Convention Center is home to the largest carpeted ballroom outside Las Vegas
2,300-seat Cannon Center for the Performing Arts next door to Renasant Convention Center offers dramatic alternative to ballroom keynotes
This article appears in the August 2022 issue. You can subscribe to the magazine here.