Choices are myriad and the outdoors beckons
Meetings are resuming, putting in place what we've learned—social distancing, masks, more-sanitary and efficient meeting places—to create safer ways of meeting. Hotels and facilities are now open again after determining what works and what doesn't. In addition, many are offering value-pricing and other incentives to attract meetings again.
Truth be told, Florida already has one built-in advantage over many of its competitors in the meetings scene. Here, there are literally hundreds of event venues that take advantage of the warm sunshine and tropical breezes and natural beauty that's available year-round. In addition, planners are realizing that meeting outside may have distinct health advantages over inside. This is one aspect that not only makes meetings safer, but also more memorable.
It's not just the bigger cities like Miami and Orlando that are offering great meeting spaces and attractive incentives, either. It's also smaller, lively metro areas like St. Petersburg/Clearwater or  the 26 pristine miles of Panhandle beachfront known as South Walton.
All of which makes outdoor meetings in the Sunshine State not only safer, but productive, as well.
Greater Miami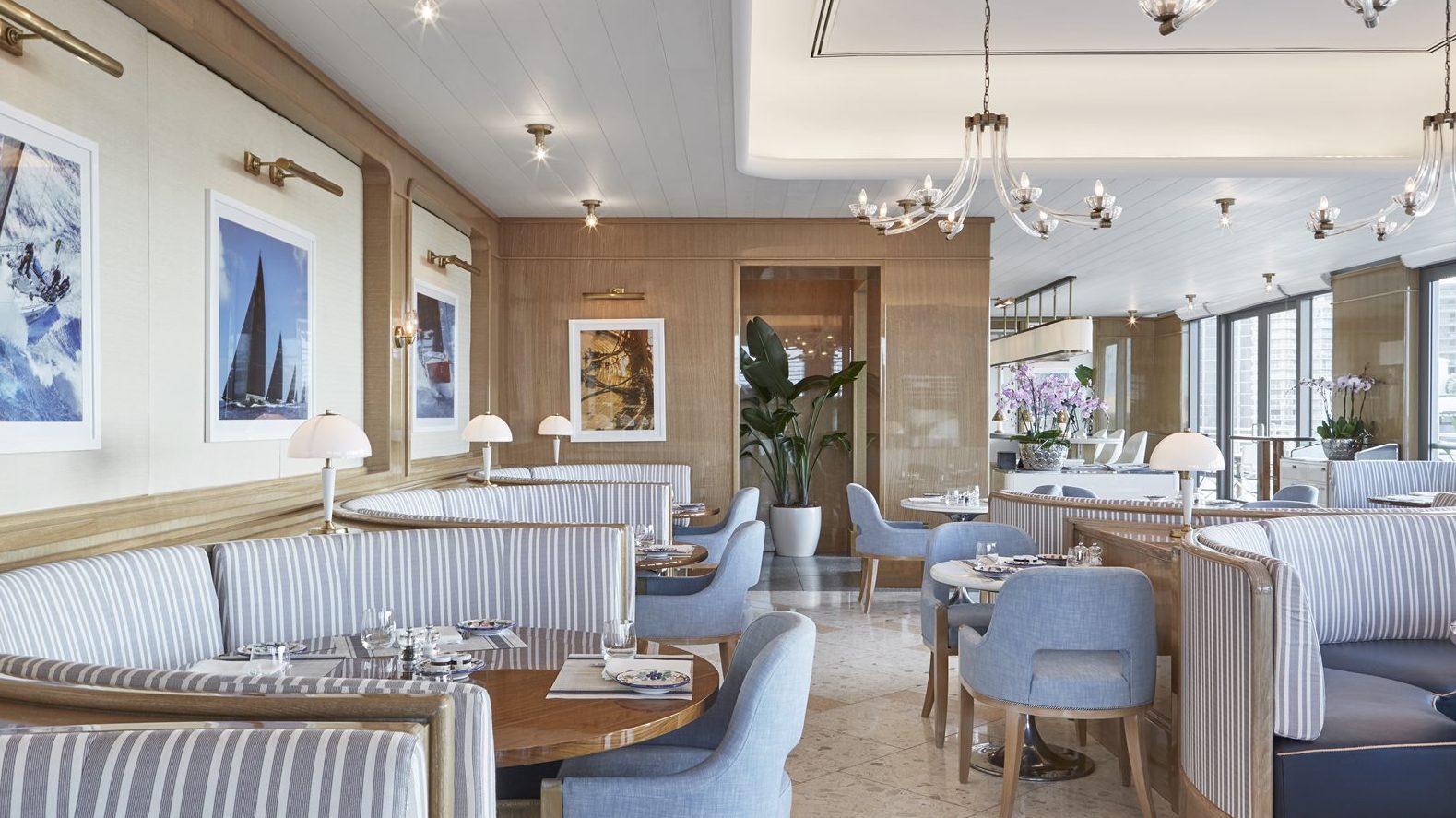 Greater Miami and the Beaches are an international gateway offering assets ranging from a booming, architecturally stunning downtown and financial district, each right on the water, to one of the world's most renowned beaches adorned with the world's greatest collection of Art Deco architecture.
Miami International Airport is the first in Florida and second in the U.S. to receive "Best Health Practices" recognition from Airports Council International. It's not only safe, but also only seven miles from downtown and 12 miles from the newly reimagined Miami Beach Convention Center (MBCC).
MBCC is the centerpiece not only of a stunning collection of Art Deco buildings from the thirties—now restored and filled with trendy hotels, shops and restaurants—but also of the museums and historic buildings and green spaces of the new, 52-acre Convention Center District. Last year the Center completed a $620-million, LEED-certified renovation and expansion. Now boasting 1.4-million sq. ft., it's earned the GBAC Star certification supporting comprehensive cleaning and disinfection protocols with third-party validation and was also recently awarded LEED Silver certification.
In addition, the convention center invested more than $7 million in public art throughout its six acres of green space.
The other big news in Miami is that a new convention center hotel is finally coming; a long-sought-after hotel with 800 guest rooms is coming in 2023.
Greater Miami is a place where the beaches and colorful ethnic neighborhoods and world-class cultural and dining venues are within minutes of dozens of great meeting hotels and the convention center. In recent years, it's also become a great walking city, with areas such as downtown, the Financial District, the Convention Center District, the artsy Design District, the Wynwood Arts District and Little Havana bringing out the very special essence of this region.
There's an ever-evolving hotel scene.
One of the funkiest new hotels here opened up in late-spring of last year, in a section of the city—Coconut Grove—that defines "funky." Mr. C Miami/Coconut Grove is a European brand new to the U.S. Adorned with cool architecture and design splashes, the hotel has 100 guest rooms, 8,000 sq. ft. of meeting space, including a rooftop ballroom with spectacular city views, an upscale Italian restaurant and beautiful outdoor event spaces.
Thesis Hotel Miami opened in tony Coral Gables in August. With stunning views of the Miami skyline, Thesis offers 245 guest rooms, 20,000 sq. ft. including several great outdoor spaces, two distinctive restaurants and interesting tours and workshops.
Mondrian South Beach is scheduled to re-open this month, after a $20-million total-property upgrade. Sitting on Biscayne Bay with great city views, Mondrian has 215 guest rooms and 10,000 sq. ft., several good restaurants and a spa.
Courtyard Miami Coconut Grove just re-opened after being closed for re-imagining since a 2017 hurricane. The "new" hotel now has 200 guest rooms, 11,134 sq. ft. (including a 20th-floor ballroom with spectacular views), a restaurant, Starbucks Coffee shop, fitness center and pool. In addition, the Biscayne Bay location offers great outdoor meeting/event spots.
The iconic Ritz-Carlton South Beach, with 376 guest rooms overlooking the water, completed a $90-million renovation of its 29,000 sq. ft. of meeting spaces in January, to go with a 24/7 fitness center, pool and spa, two restaurants and a bar.
Eden Roc Miami Beach is a longtime favorite of meeting planners. Amidst stunning views of city and beach, this hotel offers a luxurious but casual ambiance with 632 guest rooms and 70,000 sq. ft. The Nobu Restaurant is renowned, and there's also a farm-to-table restaurant, a cafe, two bars and three pools.
Orlando
Orlando's internationally renowned hotels and resorts, more than 4,000 restaurants, unique museums, easy accessibility to great golf/recreation, year-round great weather and, of course, its famous convention center, all make it a world-class meetings destination.
Of course, Orlando also offers something no other destination can offer…the world's most renowned theme parks.
Orlando has adopted new and improved safety measures for all aspects of conventions, meetings or events, starting with arrivals at Orlando International Airport and continuing with ground transportation, meeting hotels and venues, and even theme parks and attractions.  Prominent in these measures is Orange County Convention Center. With 7 million sq. ft., eight food courts, and 2,000 sq. ft of aeroponic gardens, it's the second-largest convention center in America, boasting new GBAC Star Accreditation and a new medical partnership with Orlando Health to provide medical resources to planners. Sanitation measures here are among the best in the business, and1,300 new signs explain these measures to attendees.
In Orlando, even COVID-19 can't stop the construction of new meeting hotels.  JW Marriott Orlando Bonnet Creek opened in July, with 516 guestrooms, 50,000 sq. ft., a distinctive new restaurant called Sear + Sea, a mini-golf course and rock-climbing.
Last year saw the opening of Margaritaville Resort Orlando, with 186 guest rooms and 40,000 technologically advanced sq. ft., as well as five restaurants and bars and a spa. Also last year, Disney's Coronado Springs Resort opened a new 15-story tower called Gran Destino, adding 500 new rooms to the property (bringing the total to 2,417), as well as 3,000 sq. ft. of meeting space (bringing its total to 223,000 sq. ft.) and a roof-top restaurant and bar.
Next summer will see the opening of Walt Disney World Swan Reserve (formerly The Cove), with 349 guest rooms and 22,000 sq. ft. of meeting space.
Orlando is also spiffing up existing hotels. Hyatt Regency Grand Cypress recently completed an additional 25,000 sq. ft. of ballroom space, bringing the total indoor/outdoor meeting space to 102,000, to go with 779 guest rooms, four restaurant/bars, a mini-mart, spa and golf.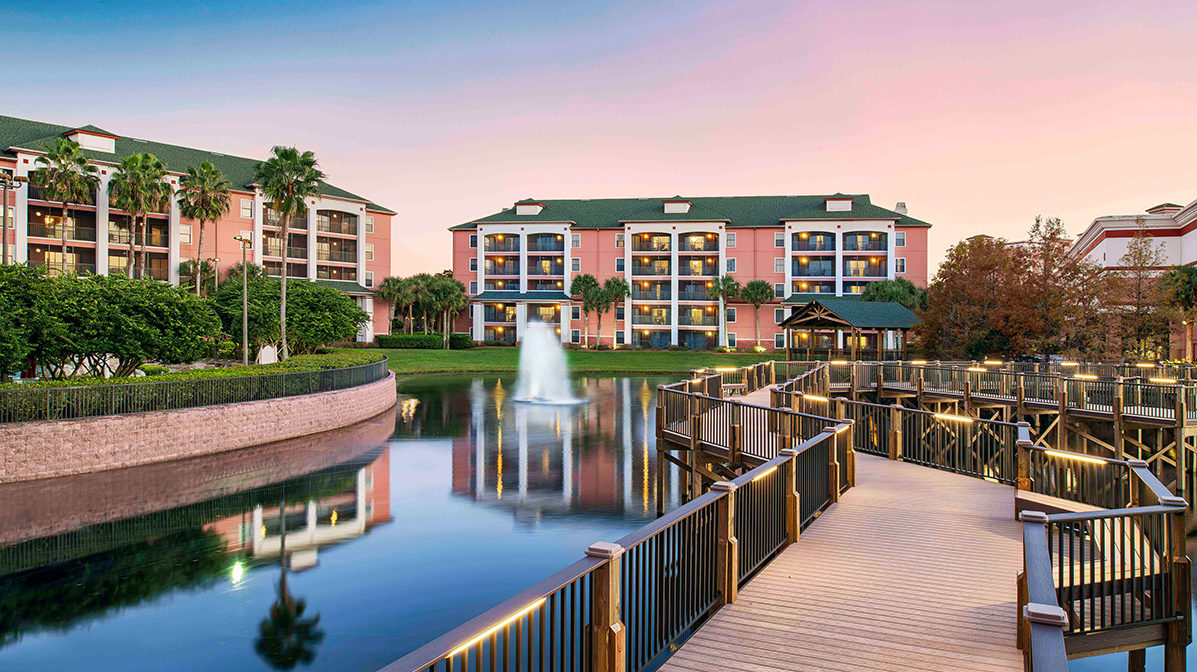 Caribe Royale Orlando will complete Phase 1 of a $125-million expansion that includes the 1,215 guest rooms, lobbies and a new ballroom (bringing total meeting space to 220,000 sq. ft.) next spring. Happily, the property also includes a lake and poolside options for outdoor meetings or events.
With dozens of world-class golf courses and unique attractions, attendees are never far from the outdoors here.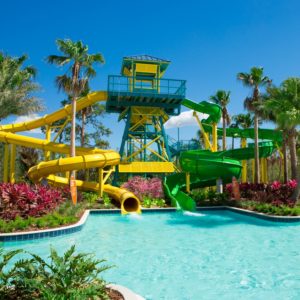 For example, Discovery Cove has a "beach" that can host receptions and cocktail events up to 550 people. ICON Park, on International Drive, is known as the home of "The Wheel," a 400-foot observation wheel with stunning views of Central Florida and has a variety of event spaces.
Also on International Drive, in the Convention Center District, Point Orlando is a walkable, open-air entertainment center with interesting meeting spaces. Here, big events are no problem; you can host 10,000 people.
The Grove Resort & Water Park is situated on scenic Lake Austin and offers a variety of outdoor meeting/event spaces, along with 870 guest rooms and 6,000 sq. ft. inside.
South Walton
Located along a 26-mile stretch of sugar-white sand beaches on Northwest Florida's Gulf Coast, the southern part of Walton County offers unique collections of beach neighborhoods and outdoor meeting spaces.
Nearly half the land here is set aside for preservation, partly because of its natural beauty and turquoise waters and partly for its architectural significance. The Seaside neighborhood, in fact, was the birthplace of the New Urbanists movement, and Rosemary Beach and Alys Beach have raised the architectural bar even further.
South Walton has several full-service partners who can host large meetings.
Sandestin Golf and Beach Resort offers 65,000 sq. ft. of total meeting space (including all resort spaces and the newly renovated 30,000-square-foot Baytowne Conference Center), four championship golf courses and 2,400 acres. The upscale Hotel Effie Sandestin will open in February, with 20,000 sq. ft. of meeting space, a spa, gourmet restaurant, bar and rooftop pool.
Another signature South Walton property is Hilton Sandestin Beach Golf Resort & Spa, with 598 guest rooms, 30,180 sq. ft. inside and the beach outside, three restaurants and a market, pool, golf and spa.
The Pointe condominium/hotel opened in late 2018 with 98 guest rooms and 10,561 sq. ft., and its Rooftop Sanctuary offers a beautiful space for 150.
South Walton, in fact, is filled with places where you attendees can gather under azure skies amidst tropical greenery.
Among them is WaterColor Inn, with its Marina Park. This resort offers 60 guest rooms and 4,000 sq. ft., and the park has a walkover bridge and sweeping views of Western Lake, and space for 300 for dinner and 400 for receptions.
Surrounded by the quaint-architecture of Rosemary Beach, planners can utilize any one of three expansive village "Greens," the pool decks at the outdoor Rosemary Beach Pools, an inside-outside combination at the Old-Europe Town Hall, or the beach.
Two aforementioned properties also have beautiful outdoor spaces. Sandestin Golf and Beach Resort has spaces such as the Magnolia Foyer and Veranda, which can hold 550; Bayview Terrace on the water, holding 150; the Grand Lawn at Baytowne, up to 1,000; and The Overlook, 200. In addition, Hilton Sandestin Beach Golf Resort & Spa offers open-air gathering spaces for up to 800 on three different "Decks" and The Veranda.
St. Petersburg/Clearwater
Just a few decades ago, St. Petersburg was an aging city with a downtown that was empty at night. But in recent years, it's transformed into one of the coolest cities in America. Now downtown is filled with atmospheric restaurants and clubs, young entrepreneurs repurposing old buildings and starting new businesses, a bustling campus of the University of South Florida and an exciting cultural scene.
This "new" St. Pete is set amidst world-class beaches and 24 dynamic communities. Situated on a peninsula separating the Gulf of Mexico from Tampa Bay, the area's known for its 35 miles of pristine white-sand beaches, including two of the Top 5 on TripAdvisor's "2020 Best Beaches in the U.S." Cultural shrines such as the Dalí Museum, housing the largest collection of the artist's works outside Spain, co-exist with a burgeoning street-art scene.
A meeting in St. Pete/Clearwater combines the urban vibe of St. Pete with a colorful natural vibe outside of town. Here, attendees can hike, bike, kayak, parasail and go boating or fishing all year long. The region iss also filled with golf courses and luxurious spas, in addition to eclectic galleries and shopping.
Residence Inn St. Petersburg Tierra Verde opened last December, with a rooftop restaurant, fitness center, pool, 95 guest rooms and 1,100 sq. ft. The Karol Hotel, St. Petersburg Clearwater opened in February with 123 guest rooms, 6,904 sq. ft., a pool, a lobby bar/restaurant and a rooftop bar overlooking Tampa Bay.
The Don CeSar—aka "The Pink Palace" —has sat astride St. Pete Beach since 1928. The resort completed a property-wide renovation late last year that included many of the 277 guest rooms, the 38,000 sq. ft. of meeting space, public spaces and restaurants/bars.
St. Pete/Clearwater also offers numerous places where meetings and events can take place amidst scenic venues, swaying palms and fresh air.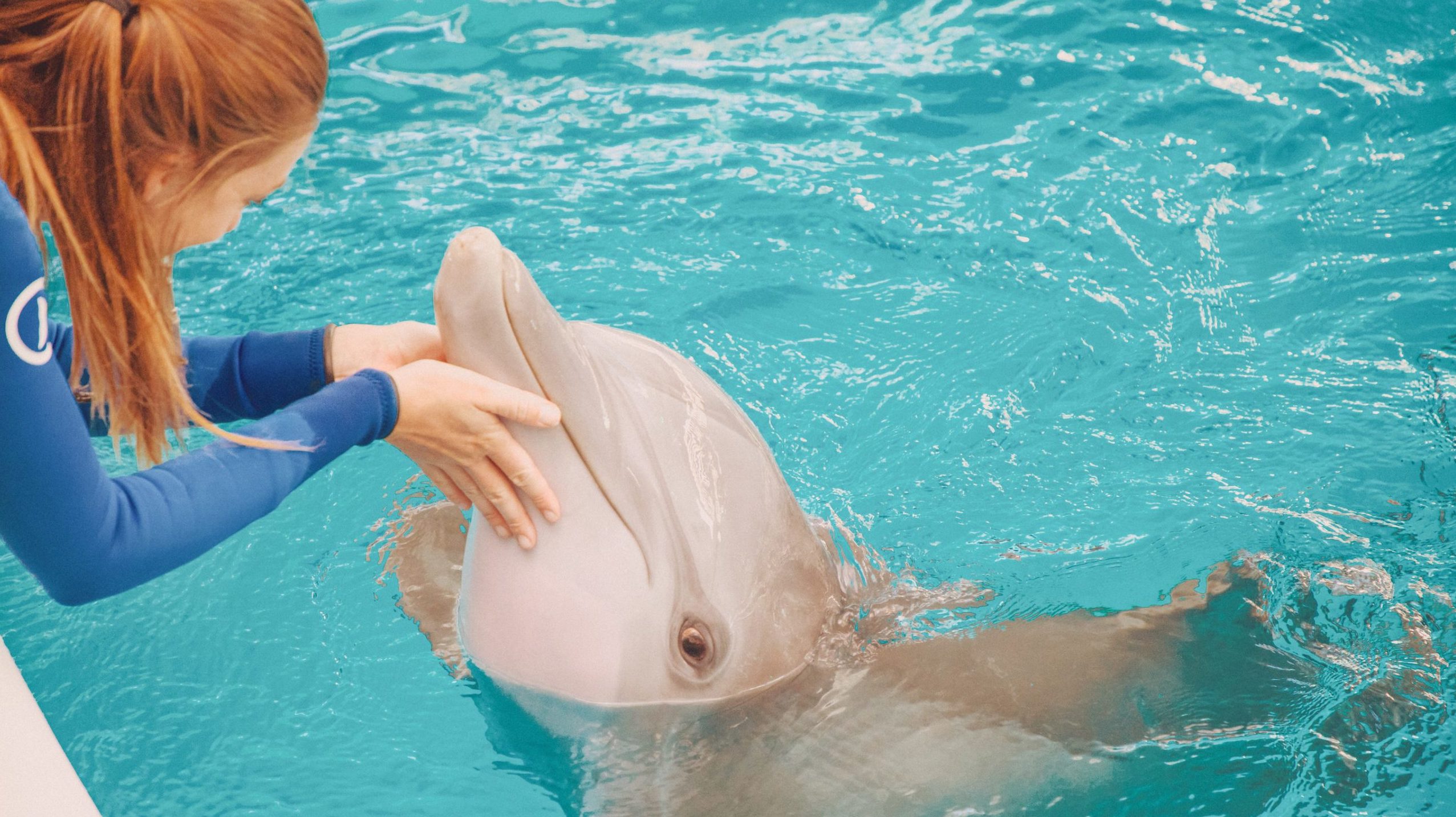 Clearwater Marine Aquarium, for example, has been a Bay Area mainstay since the early '70s. Built on the site of a former water-treatment plant, it's now one of the region's biggest attractions, as well as a meeting/event venue with imaginative spaces. New spaces include the Auslander Ballroom, which can seat 325, and the Ruth and J.O. Stone Dolphin Complex, which can hold 220 seated and 550 for receptions. There's also a state-of-the-art theater seating 200.
The region's newest attraction/meeting-event space is also outdoors. The gleaming new St. Pete Pier debuted on July 6, as the heart of a sprawling 26-acre district (perfect for physical distancing) with plenty to see, do and eat set against the expansive backdrop of Tampa Bay. Attendees can spread out on a lawn, enjoy interactive exhibits about marine life at an outdoor "wet classroom," and savor tasty local fare, with stunning views everywhere they look.
Also, the two resorts comprising TradeWinds Island Resorts on St. Pete Beach offer an outdoor pavilion with 10,000 sq. ft., along with 800 guest rooms, 14 bars and restaurants and 71,000 sq. ft., all set on 31 waterfront acres.
Stacy Fallon is marketing specialist managing tradeshows and events for Danvers, MA-based Neurologica Corporation, a subsidiary of Samsung. She brought 120 attendees to the Sirata Beach Resort (382 guest rooms; 30,000 sq. ft.) in St. Petersburg last January 20-25, for the 2020 National Sales Meeting.
"Our attendees loved the beachfront location," she says. "Our meeting space was new. And when we needed more space for a few of the meetings, hotel staff were quickly able to adapt to last-minute changes. And working with the CVB was easy; they found six properties for us very quickly."
Fallon's attendees loved Florida. "In fact," she says, "we're going to Miami this January!"
Meeting at a Natural Treasure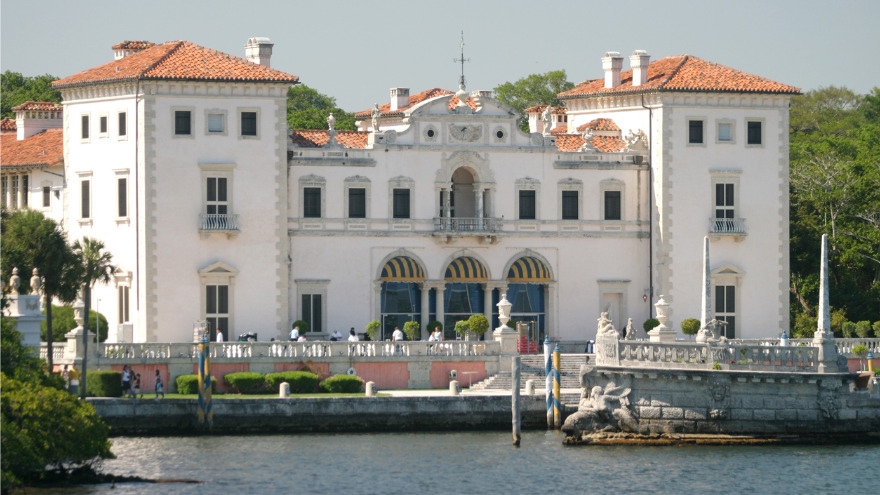 If you'd ever like to show your attendees how the other half lived, and inspire them at the same time, take them to Vizcaya Museum & Gardens.
Vizcaya is the magnificent palace-like mansion built by Gilded Age industrialist James Deering of International Harvester, after his doctor told him he could no longer tolerate northern winters. It took a while for Deering to complete the home, though—eight years, by the time he finally moved into it in 1922. But when you see it, you'll understand why it took eight years to build.
This is a showplace of traditional European/Italianate design, where every corridor and every hallway leads to surprises. Here, the chandeliers are reminiscent of 18th century Italy. Mirrors are framed by gold-leaf ornamentation. Furniture is hand-made, and, pointedly, made to last.
The 34-room Main House boasts a world-class art collection. Ten acres of beautiful formal gardens and a rockland hammock (native forest) beckon to attendees. Vast lawns and classic Italian statuary, stone walls and the beauty of Biscayne Bay await out back.
Happily for planners, Vizcaya hosts numerous corporate functions, and an event here will give attendees a dose of inspiration as well as knowledge. The two event rooms hold 300 and 100, and there's room for 2,000 on the grounds.
At Vizcaya, surrounded by the breezes off Biscayne Bay, the lush foliage, and the glory of the Gilded Age, your meeting or event will definitely be memorable.